World breaking news today (January 8): U.S. transport chief, foreign policy aides quit after Capitol violence
World breaking news today (January 8): U.S. transport chief, foreign policy aides quit after Capitol violence. Meanwhile, Trump suspended from Facebook indefinitely, North Korea's party congress discusses South Korea, foreign policy and gold prices also make headlines today.
U.S. transport chief, foreign policy aides quit after Capitol violence
U.S. Transportation Secretary Elaine Chao on Thursday became the first Cabinet member to join a list of officials in President Donald Trump's administration to leave in protest at the storming of the U.S. Capitol by his supporters.
Chao, the wife of Senate Republican Leader Mitch McConnell, said in an email to staff that the mob attack "has deeply troubled me in a way that I simply cannot set aside." She said her resignation will take effect on Monday.
With less than two weeks left of Trump's presidency, many aides were already heading for the door, but the sudden exodus suggested revulsion among some over his encouragement of supporters who brought chaos to the Capitol on Wednesday in an ultimately futile bid to prevent formal certification of Democrat Joe Biden's election victory.
Deputy national security adviser Matt Pottinger, a leading aide on Trump's China policy, quit abruptly on Wednesday, said a senior administration official.
He was followed by Ryan Tully, senior director for European and Russian affairs at the National Security Council, said a second senior official.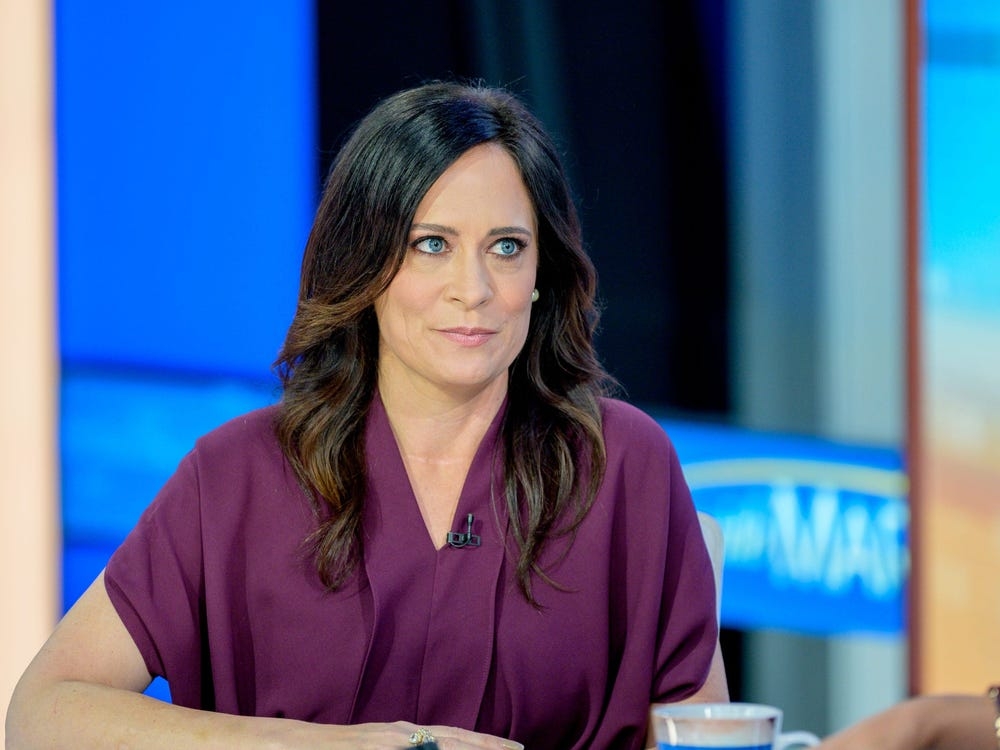 Stephanie Grisham, First Lady Melania Trump's chief of staff, resigned Wednesday (Photo: Getty Images)
The Republican Trump's pledge on Thursday of an "orderly transition" on Jan. 20 was partly intended to head off further resignations, but the second official told Reuters: "It's not going to stop it."
Mick Mulvaney, a former White House chief of staff, resigned as special envoy to Northern Ireland, telling CNBC: "I wouldn't be surprised to see more of my friends resign over the course of the next 24 to 48 hours."
John Costello, deputy assistant secretary at the Commerce Department, announced his departure in a blistering tweet, writing, "yesterday's events were an unprecedented attack on the very core of our democracy - incited by a sitting president."
Further departures were likely at the NSC, one of the officials said. It coordinates foreign policy and maintains contacts with other governments, so loss of key staff could raise questions about national security as the new administration takes over, according to Reuters.
Joe Biden Calls Capitol Protests One Of "Darkest Days" In US History
"He unleashed an all-out assault on the institutions of our democracy from the outset," Biden said.
Biden, at an event introducing his nominee for attorney general, declined to address the mounting demands for Trump's removal but accused the outgoing Republican leader of an "all-out assault on the institutions of our democracy."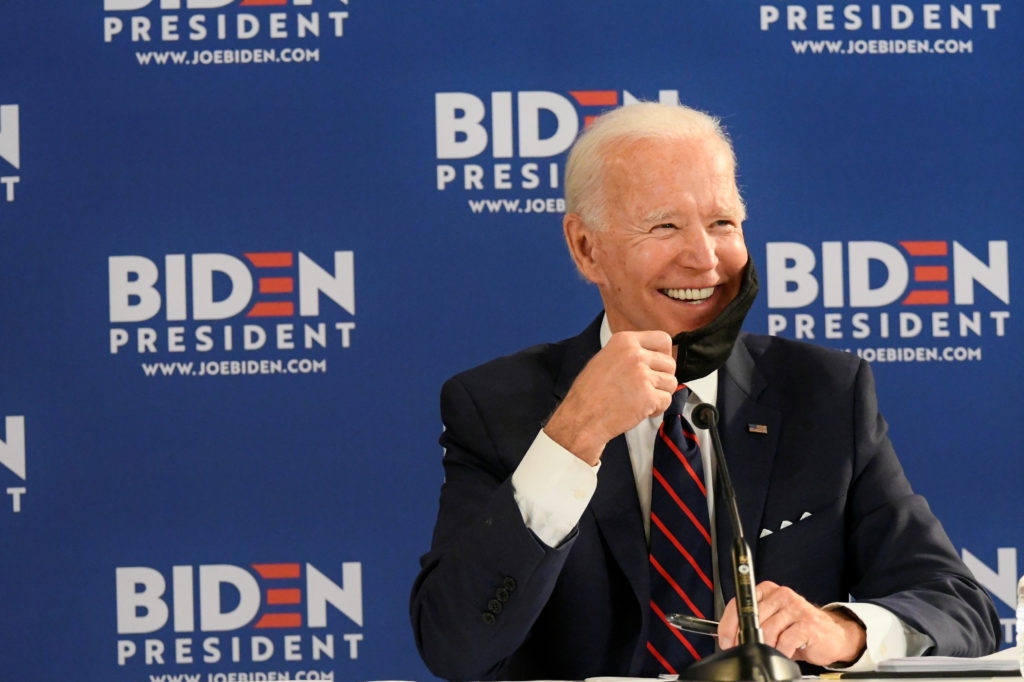 President Joe Biden (Photo: PBS)
"Yesterday, in my view, was one of the darkest days in the history of our nation," said the 78-year-old Democrat, who is to be sworn in as the 46th US president on January 20, NDTV reported.
"They weren't protesters," he said of the Trump supporters who attacked the Capitol while a joint session of Congress was certifying Biden's November 3 election victory. "They were a riotous mob, insurrectionists, domestic terrorists."
"I wish we could say we couldn't see it coming but that isn't true," Biden said. "We could see it coming."
"This is an emergency of the highest magnitude," Pelosi said, describing Trump as a "very dangerous person."
Donald Trump suspended from Facebook indefinitely
Donald Trump will be suspended from Facebook and Instagram indefinitely and at least until the end of his time in office, Mark Zuckerberg has said, as a consequence of his support for the rioters who stormed the US Capitol on Wednesday.
The US president was initially suspended from the social network for 24 hours, as a result of two posts shared to the platform in which he appeared to praise the actions of the rioters.
According to Guardian, the news of the indefinite suspension sparked joy inside the company, where Zuckerberg's note was cross-posted to Facebook's internal message board.
In private, however, some questioned the timing, noting that it came the day after the Democrats seized control of the Senate, after Congress certified the electoral votes for Biden, and after Trump's deputy chief of staff, Dan Scavino, committed to an "orderly transition of power".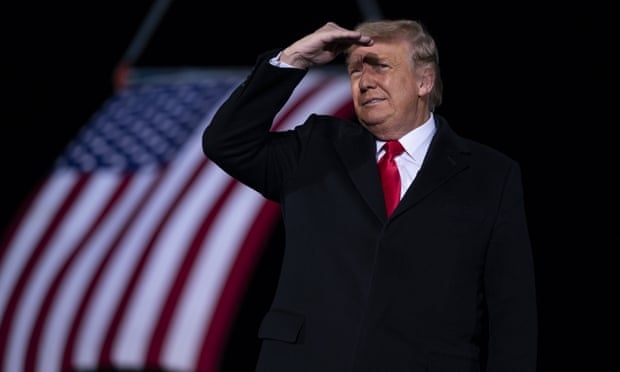 Donald Trump has faced severe criticism over his support for Washington rioters. (Photo: AP)
North Korea's party congress discusses South Korea, foreign policy
North Korean leader Kim Jong Un explored ways to renew inter-Korean ties and vowed to expand foreign relations, state media said on Friday, as he hosted a rare party congress less than two weeks before U.S. President-elect Joe Biden takes office.
The eighth congress of the ruling Workers' Party came amid a prolonged gridlock in negotiations aimed at dismantling North Korea's nuclear and missile programmes in return for U.S. sanction relief.
The gathering is aimed at reviewing the party's work since its last meeting in 2016 and outlining a new blueprint.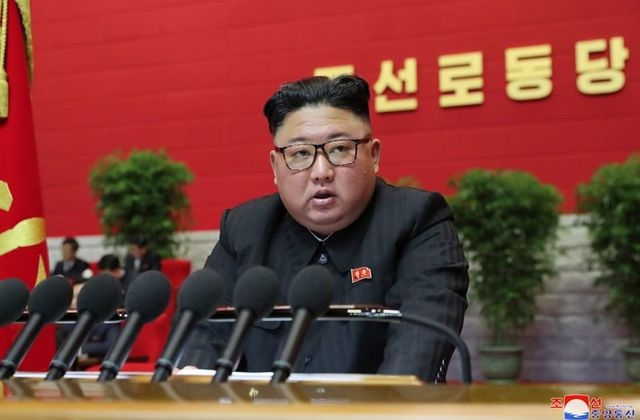 North Korean leader Kim Jong Un (Photo: US News)
Inter-Korean relations made some headway around 2018 summits but have soured as the nuclear talks made little headway.
Kim also discussed ways to open "a fresh golden age" in its campaign for socialist culture, as Pyongyang has stepped up its crackdown on outside information, enacting a new law last month banning foreign materials that could instigate "reactionary thought."
He called for "establishing our own wholesome and revolutionary lifestyle in all spheres of social life and thoroughly eliminating non-socialist elements," KCNA said.
Gold price forecast – gold markets stabilizing
Gold markets went back and forth on Thursday as it looks like gold is trying to stabilize. That being said, it is going to be a choppy ride higher.
Gold markets gapped a little bit higher during the open on Thursday, then pulled back to find support underneath again. That being said, it looks like the market is ready to go to the upside, perhaps reaching towards the highs that we made a couple of days ago. This is essentially the $1950 level, and an area that has been important more than once. Looking at this chart, the 50 day EMA is starting to curl to the upside, and therefore I think that will also offer dynamic support right along with the previous downtrend line and the gap underneath, as reported by FX Empire.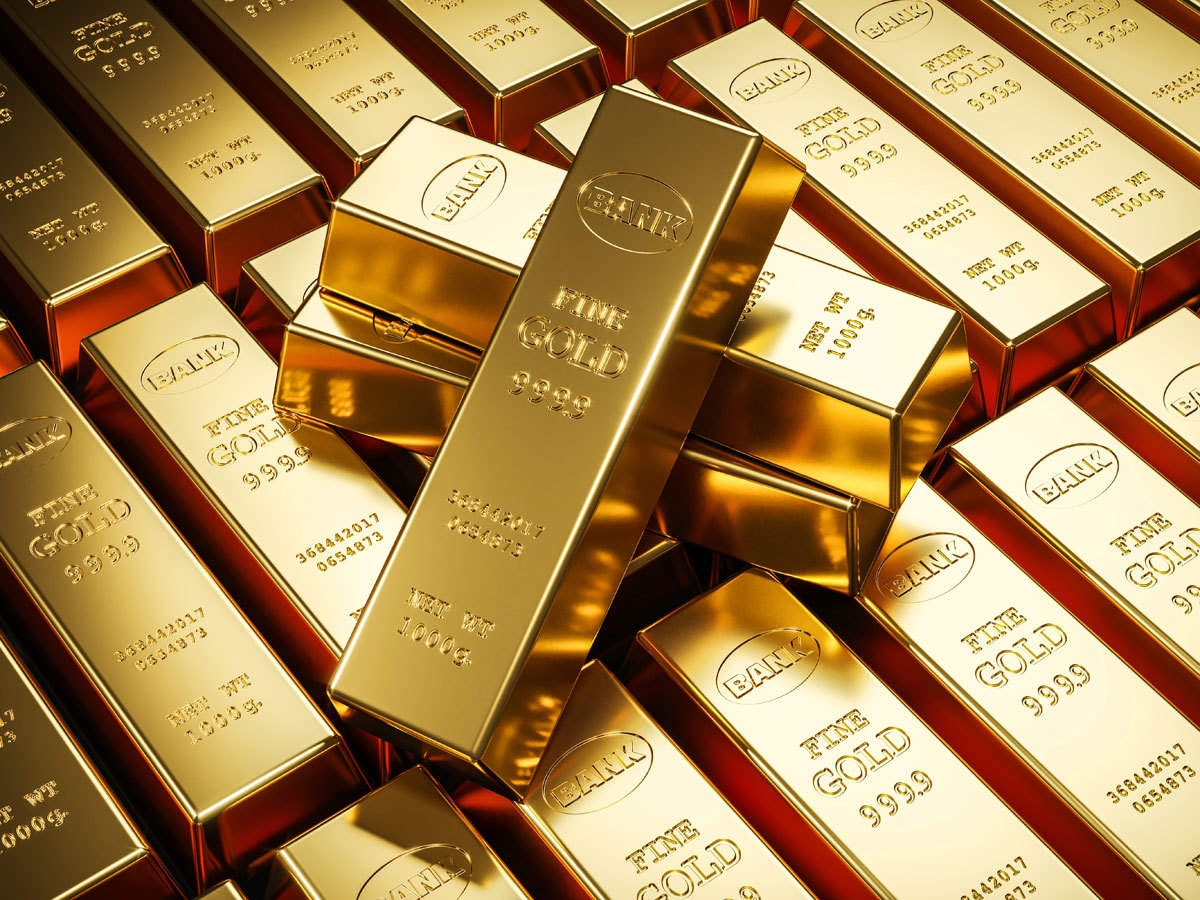 (Photo: Economics Times)
The market breaking higher could open up the possibility of a move to the $2000 level, possibly even the $2100 level after that. The choppiness ahead will continue to be difficult to deal with, but I do believe that it is only a matter of time before we see buyers come in and try to pick this market up and perhaps even reach towards the highs at the $2100 level. I do think that it is only a matter of time before we see either a "safety bid" when it comes to gold, or perhaps fresh selling in the US dollar.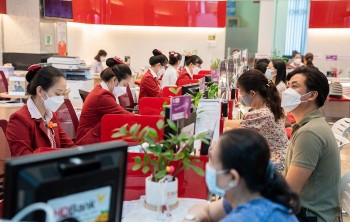 Economy
Vietnam Business & Weather Briefing (August 12): Air passengers reach a record number in July, seafood exports expected to reach 3 billion USD in Q3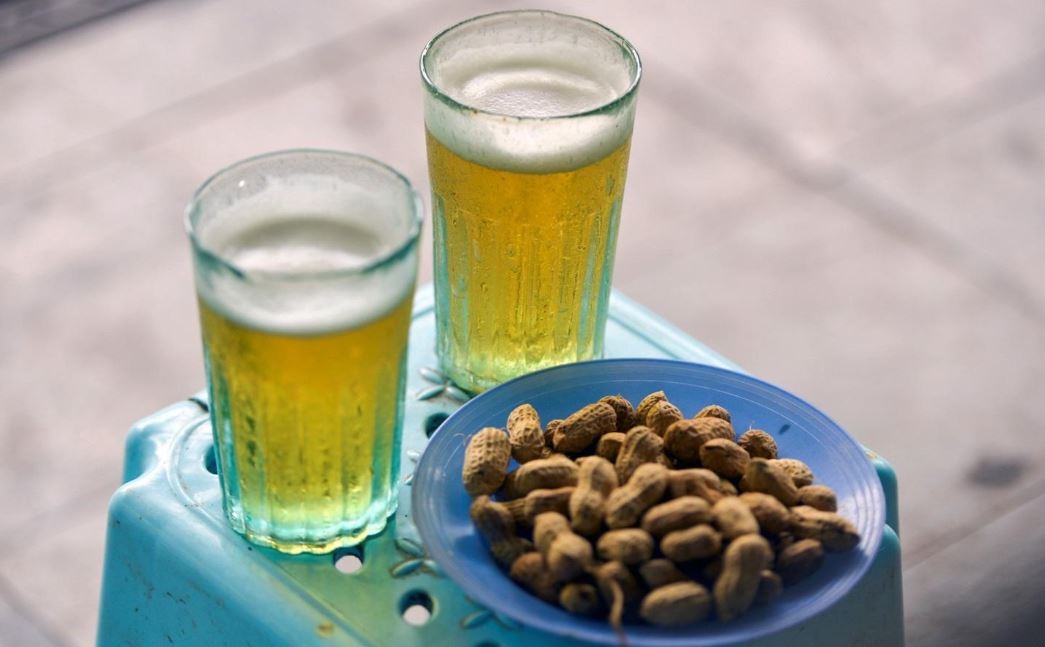 World
Among Vietnamese best beer destinations voted by foreign travelers, Hanoi is followed by Ho Chi Minh City, Hoi An, Nha Trang, and Da Nang.
August 06, 2022 | 14:54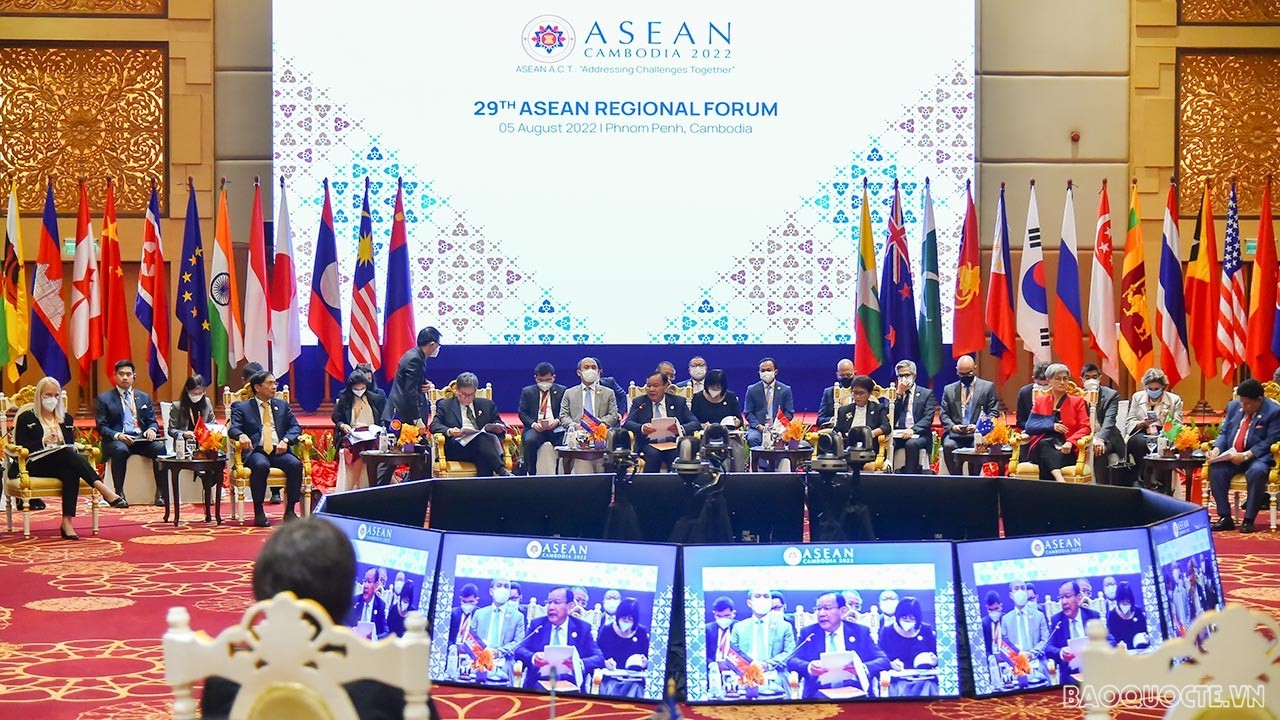 World
Foreign Minister Bui Thanh Son attended the 29th ASEAN Regional Forum (ARF) that took place in Phnom Penh, Cambodia on August 5 within the framework of the 55th ASEAN Foreign Ministers' Meeting (AMM-55), and held several bilateral meetings on the sidelines of the event.
August 06, 2022 | 09:12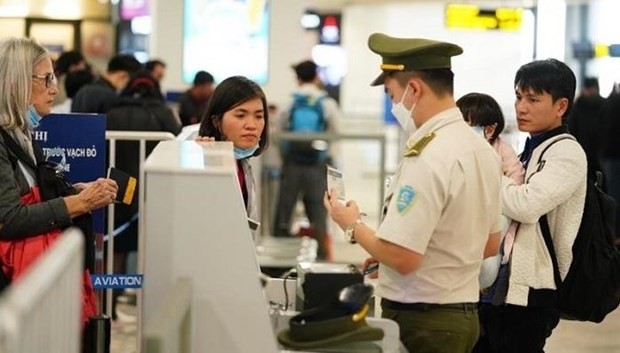 World
The Ministry of Health has asked localities nationwide to monitor foreign arrivals from countries with monkeypox as an early response after infections were spotted in the region.
August 05, 2022 | 16:11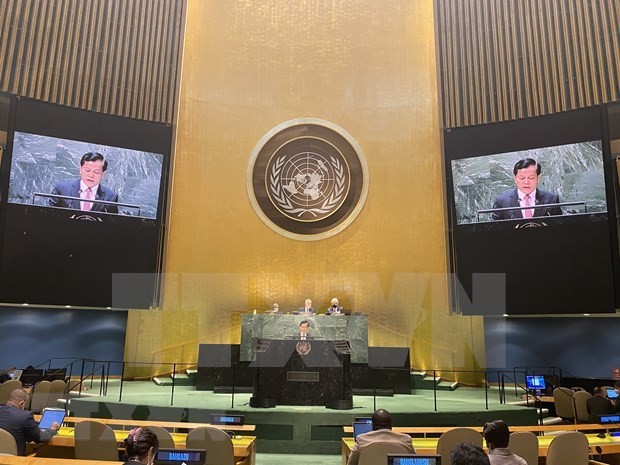 World
Deputy Foreign Minister Ha Kim Ngoc had a meeting on August 3 with United Nations (UN) Secretary-General Antonio Guterres who highly valued Vietnam's active and responsible contributions to the common work of the organisation, especially the country's strong commitments in the fight against climate change, and promised to continue supporting Vietnam in this work.
August 04, 2022 | 16:57