World breaking news today (June 15): French company speaks out about the risk of radiation leakage in China
World breaking news today (June 15): French company speaks out about the risk of radiation leakage in China. Meanwhile, Joe Biden was corrected by Boris Johnson at G7 summit, Stoltenberg says China poses security challenges and gold price also make headlines today.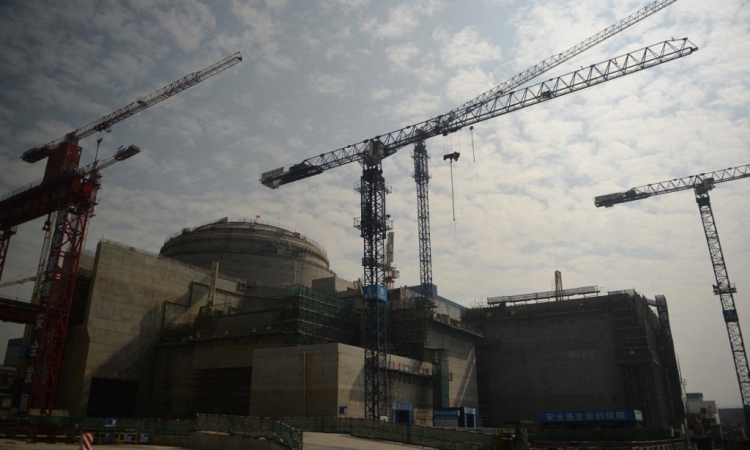 French company speaks out about the risk of radiation leakage in China
French company Framatome is solving a "performance problem" at a nuclear power plant in China, after US media reported the risk of a radioactive leak, Electro Pro said.
French nuclear company Framatome said on June 14 that the Taishan nuclear power plant, in southern China's Guangdong province, partly owned by the company, had recorded "rare gas concentrations in the primary circuit" of the number one reactor increases".
Noble gases are elements such as argon, helium, and neon, with low chemical reactivity. French energy group EDF, Framatome's parent company, later said the presence of these gases in the system "has been informed, studied and made available to the parties responsible for the operation of the reactor." Nuclear".
EDF added that the group had requested an extraordinary meeting of the Taishan plant's board of directors to "present all necessary data and decisions by management".
CNN earlier reported that the US government was evaluating information about a leak at the Taishan nuclear power plant in Guangdong, after Framatome warned the US Department of Energy of an "imminent radiation threat" out". However, an official revealed that after much discussion, the administration of President Joe Biden assessed the situation in Taishan as "not yet reaching a crisis level".
The operator of the Taishan nuclear power plant, China Nuclear Energy Corporation (CGN), also issued a statement on June 13 affirming that "the environmental indicators of Taishan and the surrounding environment are completely normal".
Joe Biden was corrected by Boris Johnson after the president interrupted him at the G7 summit
UK Prime Minister Boris Johnson was seen correcting US President Joe Biden at this weekend's G7 summit in England after the president interrupted him to wrongly suggest that Johnson had failed to introduce South Africa's president at a roundtable of world leaders.
Johnson appeared to twice wave away Biden's interruptions Saturday, while he was hosting a roundtable of world leaders at the G7 summit.
The UK prime minister welcomed Indian Prime Minister Narendra Modi via video link and then introduced South African President Cyril Ramaphosa, who joined the leaders of the G7 grouping, which consists of Canada, France, Germany, Italy, Japan, the UK, and the US.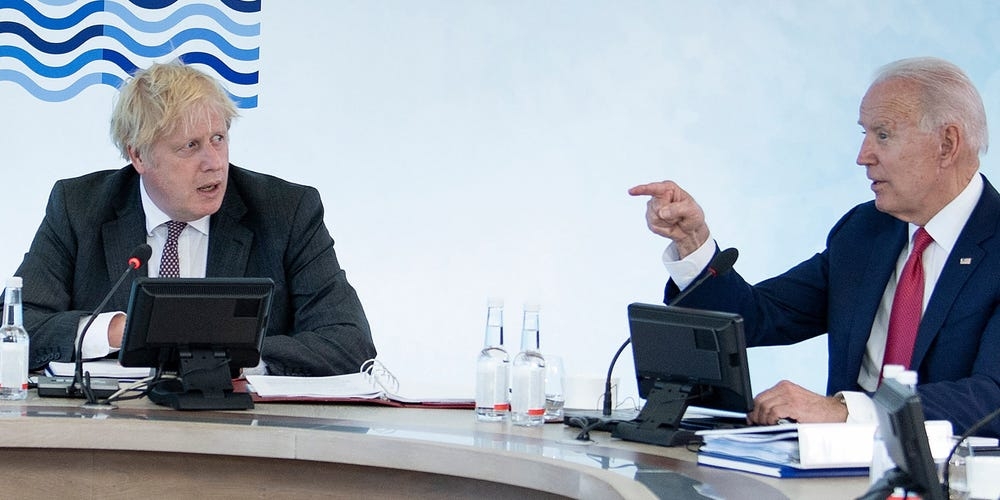 Boris Johnson and Joe Biden at the G7 summit. Photo: Getty Images
"And the president of South Africa," Biden added to Johnson.
"And the president of South Africa, as I said earlier on," Johnson replied.
"Oh, you did," Biden said.
"I did, I certainly did," Johnson said.
World leaders agreed at the summit — the major first in-person meeting of the G7 since the coronavirus pandemic — to donate 1 billion COVID-19 vaccine doses to poorer countries over the next 12 months.
They also agreed to do more to address the climate crisis and renewed a pledge to raise $100 billion a year to help poor countries cut carbon emissions, according to Insider.
NATO Summit: Stoltenberg says China not enemy but poses security challenges
There is no new Cold War with China but Western allies will have to adapt to the security challenges the rise of Beijing brings, Secretary General Jens Stoltenberg says ahead of Brussels summit.
NATO Secretary-General Jens Stoltenberg has said that the Western alliance must respond to China's economic, political and military rise and that a final NATO summit statement will cement a new strategy towards Beijing.
"China is coming closer to us. We see them in cyberspace, we see China in Africa, but we also see China investing heavily in our own critical infrastructure," he told reporters at NATO headquarters before leaders began arriving for the summit.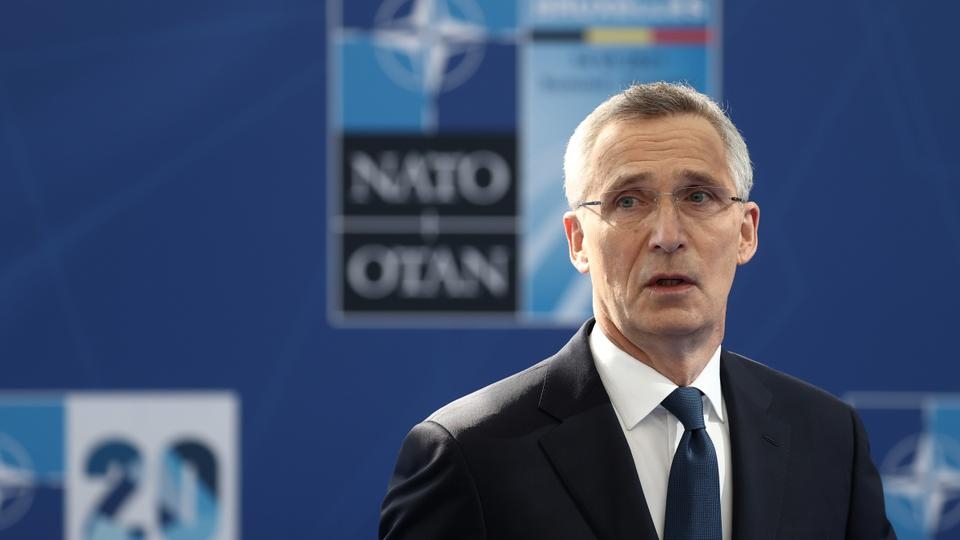 NATO Secretary-General Jens Stoltenberg holds a news conference ahead of the NATO summit at the Alliance's headquarters, in Brussels, Belgium, on June 14, 2021. Photo: Reuters
"We're not entering a new Cold War and China is not our adversary, not our enemy," Stoltenberg told reports after a NATO leaders' summit.
"But we need to address together, as the alliance, the challenges that the rise of China poses to our security."
Stoltenberg said that NATO leaders are meeting "at a pivotal moment for our alliance, and today we'll open a new chapter in our trans-Atlantic relationship."
Stoltenberg chairs a first NATO summit involving US President Joe Biden.
NATO was roiled for four years under President Donald Trump.
Many allies are hoping to secure Biden's assurances that the United States will stand by them in times of conflict.
A meeting between Biden and Turkey's President Recep Tayyip Erdogan is also scheduled for Monday, as reported by TRT World.
Bangkok hospitals postpone COVID-19 shots, citing vaccine shortages
Thailand's recently launched coronavirus vaccination campaign was hit by confusion in the capital on Monday after at least 20 hospitals in Bangkok postponed COVID-19 inoculation appointments set for this week, citing delays in vaccine deliveries.
The hospital announcements were made on their Facebook pages, while Bangkok's vaccine booking app also sent messages saying appointments after Tuesday would be delayed, as officials sought to reassure the public over vaccine supplies.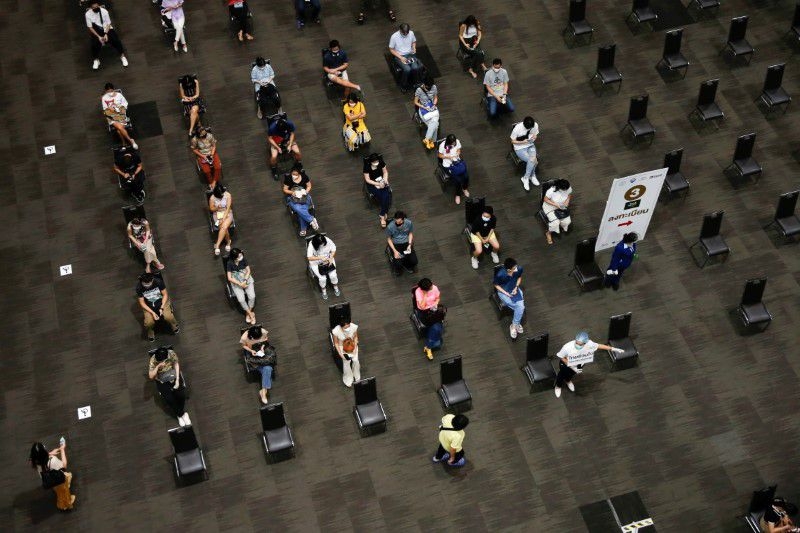 People wait to receive the first dose of the AstraZeneca COVID-19 vaccine against the coronavirus disease (COVID-19) as Thailand start a mass inoculation at a gymnasium inside the Siam paragon Shopping center, Bangkok, Thailand June 7, 2021. Photo: Reuters
"There may have been confusion because private hospitals did not check with the Bangkok administration," health minister Anutin Charnvirakul told reporters on Monday, adding that more doses were being delivered to Bangkok.
Thailand's main vaccine drive is depending on 61 million shots from AstraZeneca (AZN.L), produced by Siam Bioscience, a company owned by the country's powerful king.
There have been concerns about a possible shortfall in production, with several countries in the region reporting delays in orders of Thai-made shots, Reuters said.
Gold price outlook – XAU/ USD rolling over through support
Gold was looking good last week, holding above support with a couple of rejections to help fortify the area around 1860/70, but as the new week begins the bullish outlook is being put to the test. Perhaps today we see another reversal that puts in another rejection of lower prices.
However, if gold doesn't hold and today's losses maintain as they are currently (-1.35%) or worsen, then the best case scenario appears to be a bull-flag. But that is just a potential as much work is yet needed before it can become a serious consideration.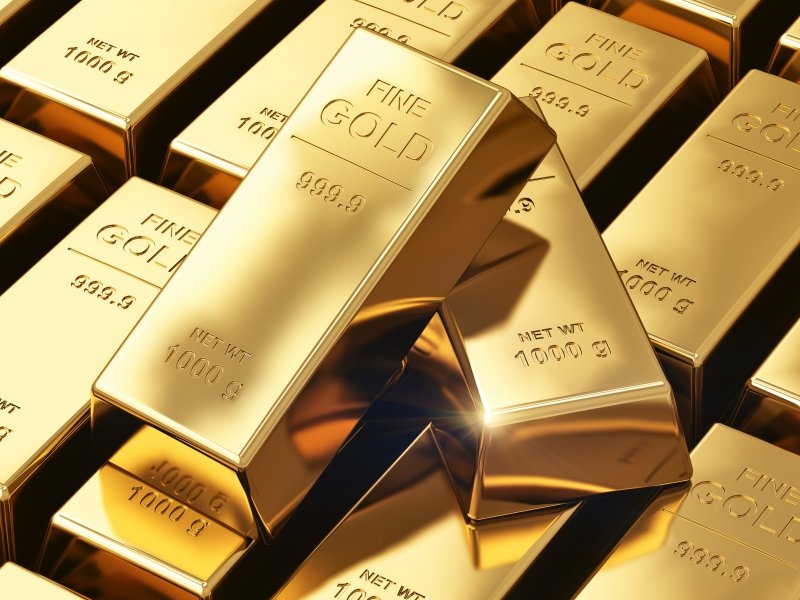 Photo: Capital
The risk on a break of horizontal support and the March trend-line is that we are seeing a broader decline develop. The first level up to watch is the 200-day at 1839, an unproven but potentially big source of support. It could keep the bull-flag scenario in play should it hold and help boost gold higher.
From a tactical standpoint, things are a bit tricky here. If gold closes below support today, then longs with short-term objectives may want to exercise caution until price action firms up. For would-be bears, the outlook is turning slightly more favorable at this juncture, but with the 200-day so close risk/reward on new entries doesn't appear too appealing, Daily FX said.