World breaking news today (January 9): Trump says he will not attend Biden's inauguration
World breaking news today (January 9): Trump says he will not attend Biden's inauguration. Meanwhile, Kim Jong Un says US is North Korea's 'biggest enemy', investigation into French justice minister, WHO urges for equal COVID-19 vaccine distribution and gold price also make headlines today.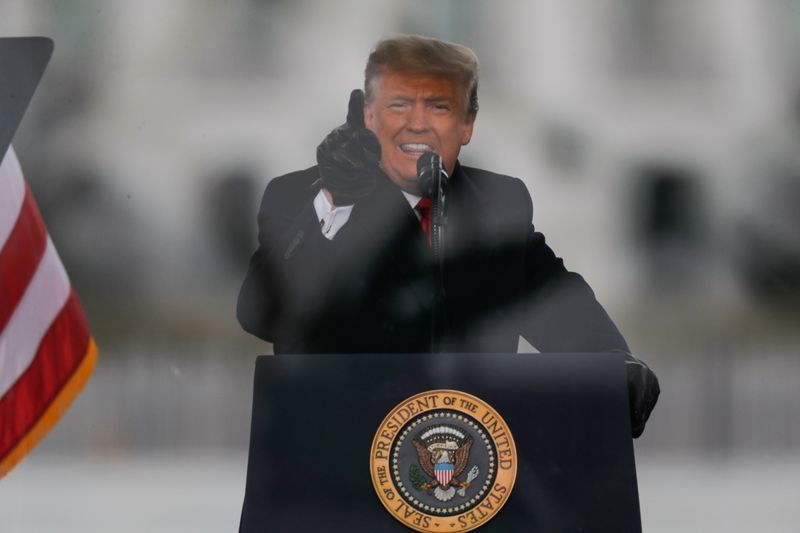 Trump announced that he will not be attending the inauguration (Photo: Yahoo News Malaysia)
Trump says he will not attend Biden's inauguration
Despite President-elect Joe Biden's victory declared in November, the president had refused to concede.
"To all of those who have asked, I will not be going to the Inauguration on January 20th," Trump said in one of several tweets from his account since he was blocked from Twitter for 12 hours on Wednesday.
Despite Biden's victory being declared in November, Trump had refused to concede, instead repeatedly claiming that he had won and that the election was stolen from him because of widespread voter fraud, US News reported.
His refusal to accept the results and months of egging on his supporters culminated in a deadly riot on Wednesday when a pro-Trump mob stormed the Capitol building to stop congressional proceedings certifying Biden's win.
Trump's announcement that he will not be attending the inauguration comes after he posted a video in which he finally acknowledged "a new administration".
Kim Jong Un says US is North Korea's 'biggest enemy'
North Korean leader Kim Jong Un said the United States is his nuclear-armed nation's "biggest enemy", state media reported Saturday.
As reported by AFP, the declaration comes less than two weeks before the inauguration of Joe Biden as US president, and after a tumultuous relationship between Kim and the outgoing Donald Trump.
Kim and Trump first engaged in a war of words and mutual threats, before an extraordinary diplomatic bromance that featured headline-grabbing summits and declarations of love by the US president.
But no substantive progress was made, with the process deadlocked after a meeting in Hanoi broke up over sanctions relief and what the North would be willing to give up in return.
Pyongyang has poured vast amounts of resources into developing its nuclear weapons and ballistic missiles, which it says it needs to defend itself against a possible US invasion.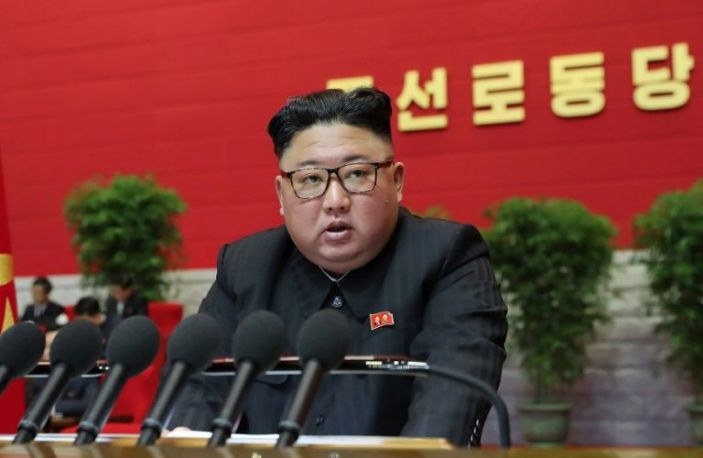 North Korean leader Kim Jong Un (Photo: Yahoo News)
The programmes have made rapid progress under Kim, including by far its most powerful nuclear blast to date and missiles capable of reaching the whole US, at a cost of increasingly stringent international sanctions.
The North has completed plans for a nuclear-powered submarine, Kim said -- something that would change the strategic balance.
The country should "further advance nuclear technology" and develop small-sized, lightweight nuclear warheads "to be applied differently depending on target subjects", he added.
The comments came in Kim's nine-hour work report to the meeting, spread over three days, which KCNA was reporting in detail for the first time.
Prosecutor to open investigation into French justice minister
A judicial investigation will be opened into an alleged conflict of interest on the part of Justice Minister Eric Dupond-Moretti, the prosecutor attached to France's highest civil court said on Friday.
Dupond-Moretti's office declined to comment.
However, the biggest magistrates' unions said Dupond-Moretti was biased against some judges after decades of work as a lawyer and unfit to preside over a revamp of the judiciary.
Weeks before his ministerial appointment, Dupond-Moretti alleged prosecutors at the financial crimes unit (PNF) had abused their powers by accessing his phone records, and those of other lawyers, as part of an investigation into alleged corruption by former President Nicolas Sarkozy.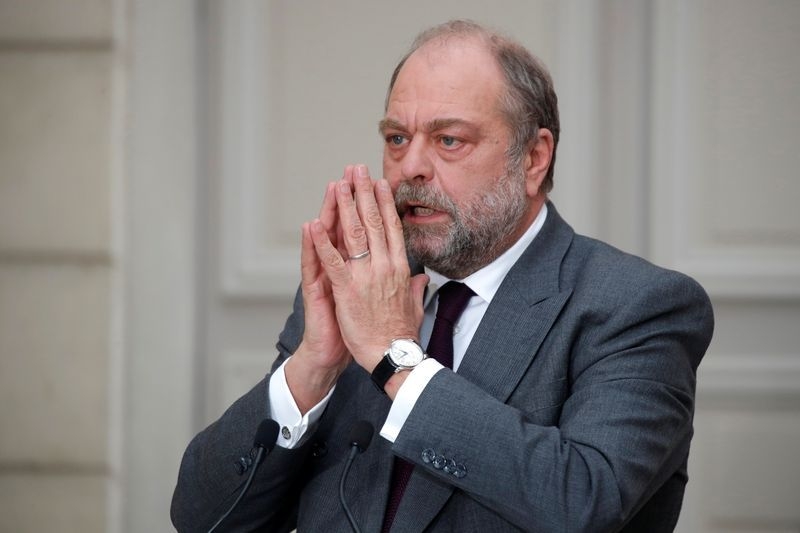 Justice Minister Eric Dupond-Moretti (Photo: Yahoo Finance)
Dupond-Moretti sued members of the PNF but withdrew the lawsuit when weeks later he was appointed to run the judiciary.
Tensions between the minister and his judges intensified in the months that followed. In October an anti-corruption group filed a complaint to the Cour de la Justice de la Republique, a special court dealing with allegations against sitting ministers, as reported by Reuters.
WHO tells rich countries: stop cutting the vaccines queue
The head of the World Health Organization said on Friday there is a "clear problem" that low- and middle-income countries are not yet receiving supplies of COVID-19 vaccines and urged countries to stop striking bilateral deals with manufacturers.
"Rich countries have the majority of the supply," WHO Director-General Tedros Adhanom Ghebreyesus said in strongly-worded comments on vaccine nationalism at a Geneva news briefing.
"No country is exceptional and should cut the queue and vaccinate all their population while some remain with no supply of the vaccine," he added.
He asked countries and manufacturers to stop making bilateral deals and called on those who have ordered excess doses to immediately hand them over to the COVAX vaccine-sharing facility, according to Reuters.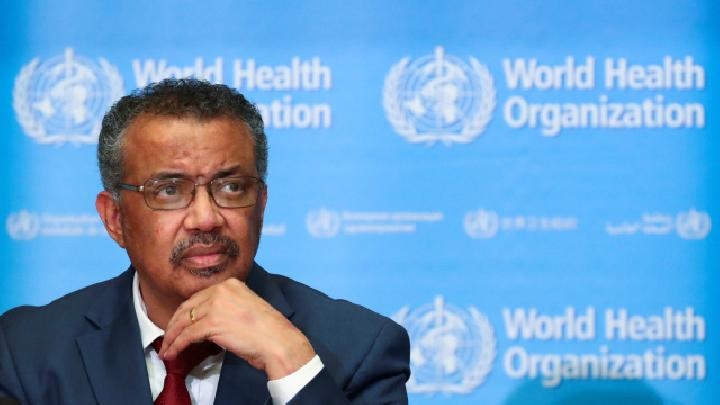 WHO Director-General Tedros Adhanom Ghebreyesus (Photo: Temp.CO)
Gold price prediction – prices drop sharply as yields continue to rise
Gold prices tumbled on Friday as the dollar rebounded sharply and US yields surged. The strong upward momentum in US yields is putting downward pressure on gold prices. This came despite weaker than expected US payroll data. With a new administration come in in 2-weeks, the market is getting ahead of a potential stimulus deal. President-elect Biden condemned President Trump's comments and said that Vice President Trump is welcome to come to the inauguration.
Gold prices sliding thro9ugh support. Resistance, which is former support is seen near the 10-day moving average near 1,899. Support is seen near an upward sloping trend line that comes in near 1,815. The 10-day moving average crossed above the 50-day moving average, which means a medium-term uptrend is now in place.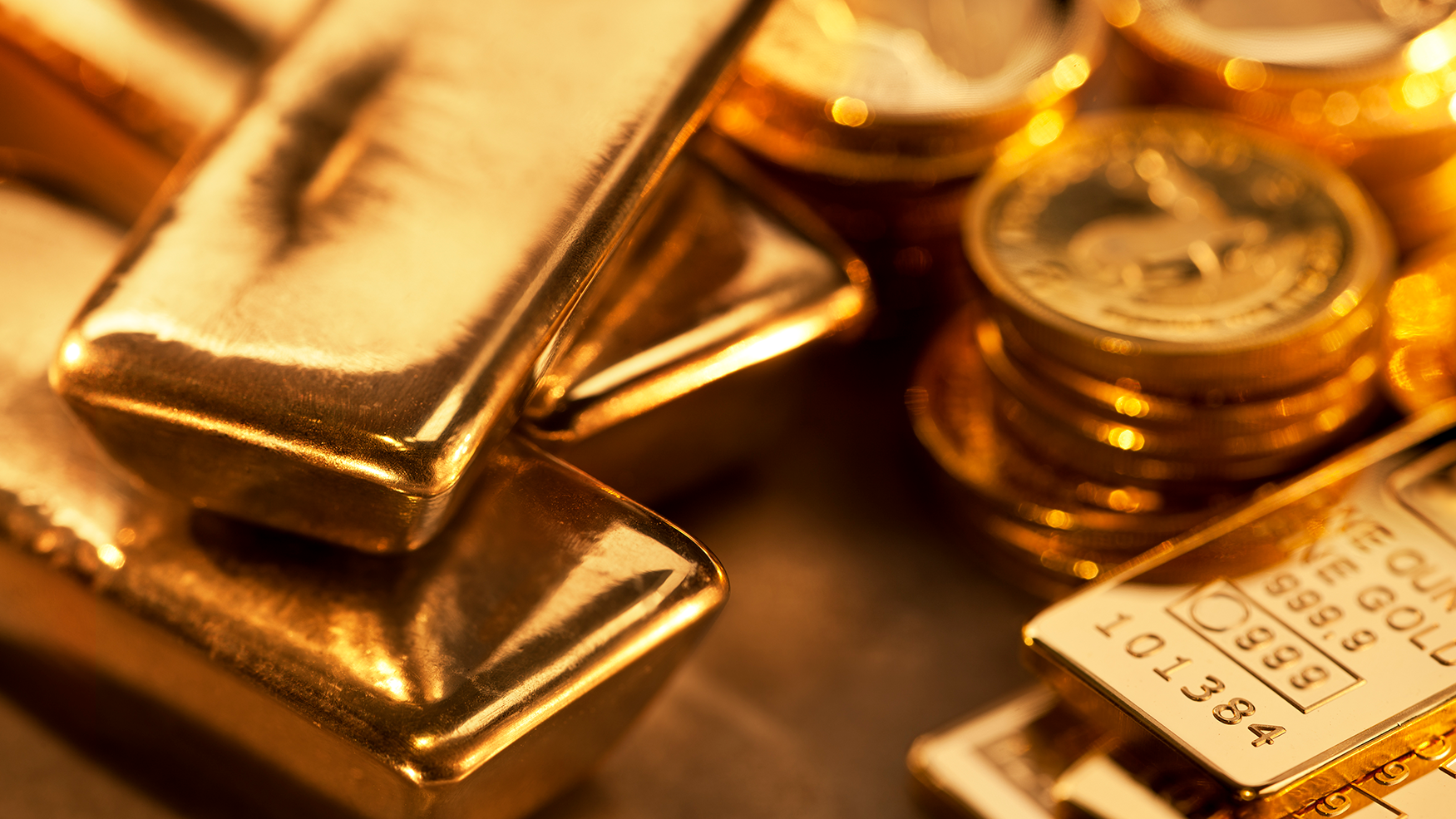 (Photo: Investopia)
Short-term momentum has turned negative as the fast stochastic generated a crossover sell signal. The current reading on the fast stochastic is 73, down from 88 which reflects decelerating positive momentum. Medium-term momentum has turned negative as the MACD (moving average convergence divergence) line generated a crossover sell signal, FX Empire said.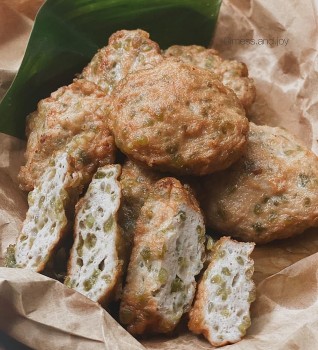 Viet's Home
Autumn is not only considered the most beautiful season of the year, but also famous for delicious snacks, symbolizing the exquisite Hanoian cuisine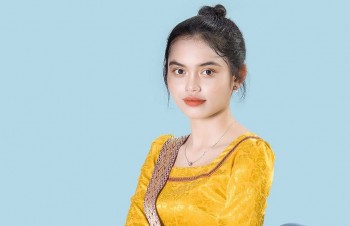 Viet's Home
Dang Vuong Huyen Tran, a Cham girl, received attention after her registration information was published on the contest's official fanpage.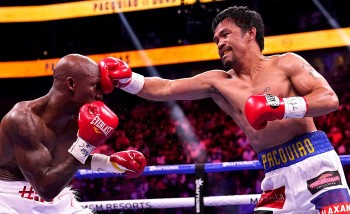 World
Manny Pacquiao, famous Filippino boxing champion, is preparing for his fight to become the new President of Philippines after his party's nomination to be their presidential candidate at a political convention in Quezon City on September 19. Read on to know more about who he is.