World breaking news today (November 16): Violent clashes after Trump supporters protest election
World breaking news today (November 16): Violent clashes after Trump supporters protest election, Boris Johnson self-isolating for coronavirus fear, Typhoon Vamco results in 67 deaths in Philippines, and gold price also make headlines today.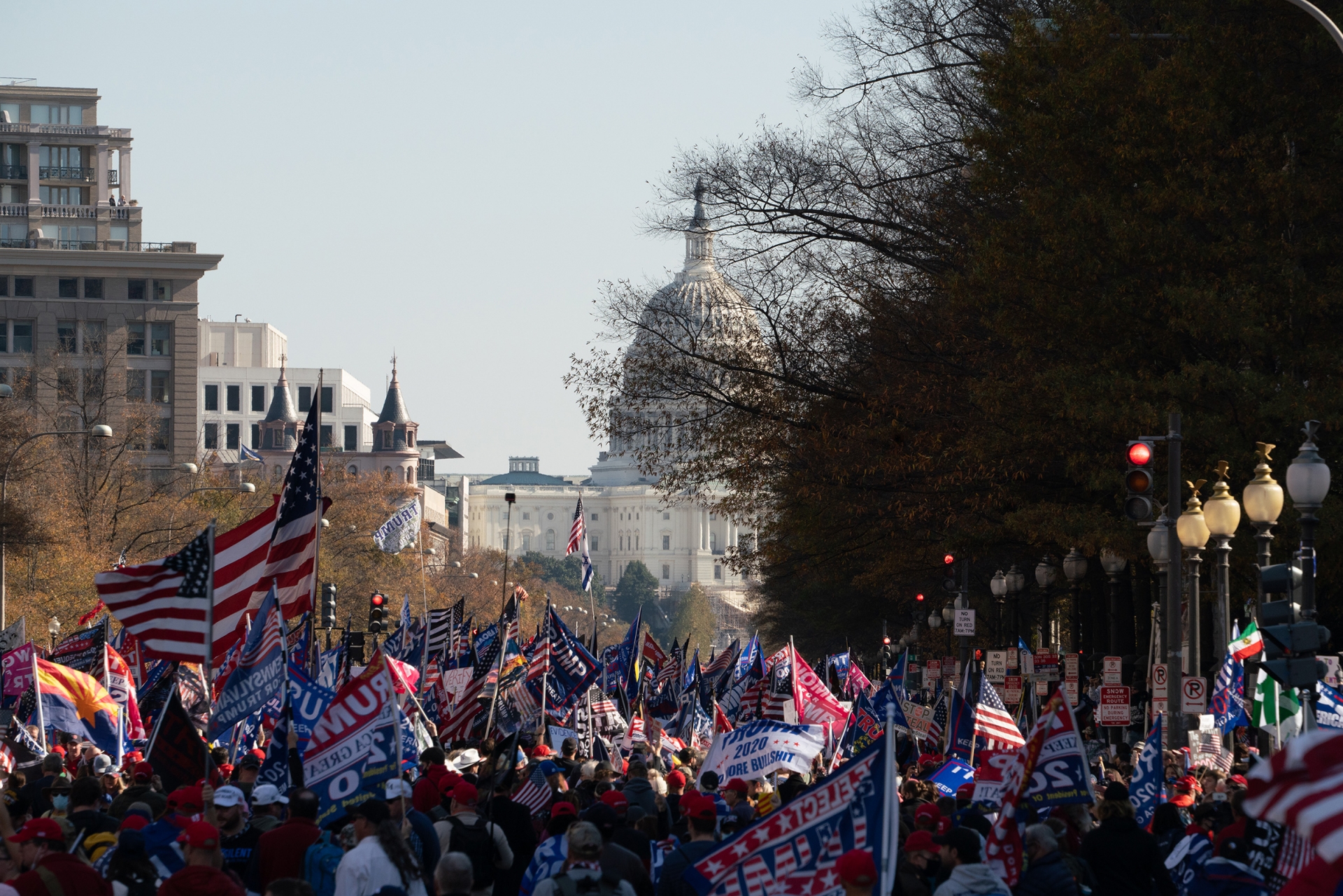 Supporters of US President Donald Trump fought on the streets of Washington, DC (Photo: Time Magazine)
Violent Clashes Break Out in D.C. After Trump Supporters Protest Election
Supporters of US President Donald Trump fought on the streets of Washington, DC with counter-demonstrators early on Sunday with several fistfights, at least one stabbing and 20 people arrested.
Several other cities on Saturday also saw gatherings of Trump supporters unwilling to accept Democrat Joe Biden's Electoral College and popular vote victory as legitimate. Cries of "Stop the Steal" and "Count Every Vote" continued despite a lack of evidence of voter fraud or other problems that could reverse the result.
After night fell, the relatively peaceful demonstrations in Washington turned from tense to violent. Videos posted on social media showed fistfights, projectiles thrown and club-swinging as Trump supporters clashed with those demanding they leave.
A variety of charges, including assault and weapons possession, were filed against those arrested, officials said. Two police officers were injured and several firearms were recovered by police.
One person was stabbed and rushed to a trauma centre, a spokeswoman for the city fire and emergency medical services department said. The Washington Post newspaper reported the stabbing occurred amid a melee between Trump supporters – some carrying batons – and counter-protesters that broke out about 8pm (01:00 GMT), according to Al Jazeera.
U.K. Prime Minister Boris Johnson self-isolating after coronavirus exposure
U.K. Prime Minister Boris Johnson, who battled a coronavirus infection in intensive care earlier this year, is in self-isolation after having been exposed to the virus again, officials said Sunday.
In a statement, No. 10 Downing Street said Johnson wasn't experiencing symptoms but would follow guidance from Britain's National Health Service, which recommends self-isolation after prolonged exposure to someone who has the virus.
"He will carry on working from Downing Street, including on leading the government's response to the coronavirus pandemic," the statement said.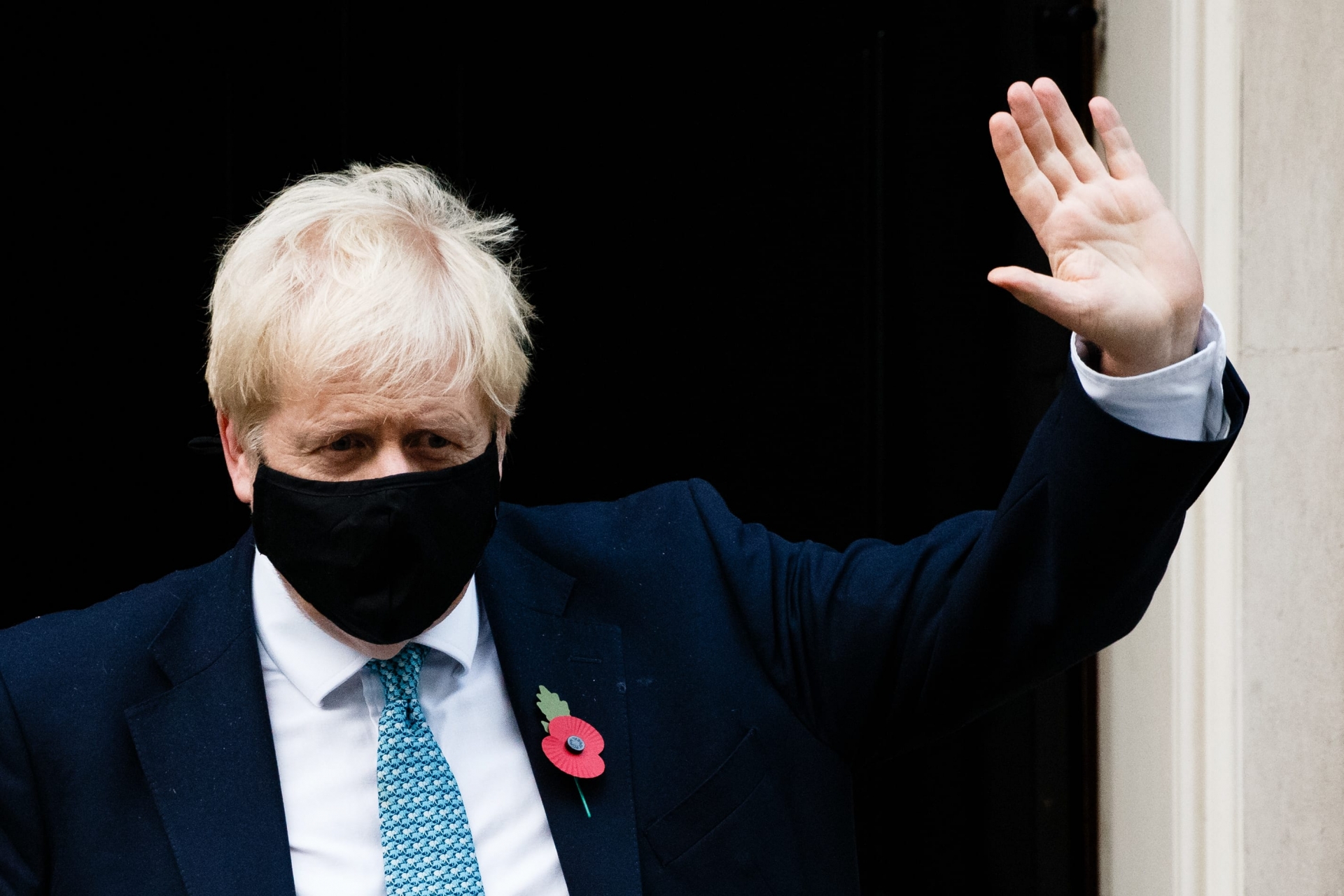 U.K. Prime Minister Boris Johnson (Photo: CNBC)
Johnson met with Lee Anderson, a member of Parliament, on Thursday. Anderson developed symptoms after the meeting and later tested positive for the coronavirus.
After he contracted the virus in March, Johnson, 56, said he survived with "liters and liters of oxygen." Doctors were preparing to announce his death, he said.
There have been few documented cases of people becoming reinfected with the virus, but experts have said it's unclear how widespread the phenomenon is, NBC News said.
Death toll from Typhoon Vamco in Philippines climbs to 67
The death toll from Typhoon Vamco, the deadliest cyclone to hit the Philippines this year, has climbed to 67, with 12 people still missing, the nation's disaster management agency said.
President Rodrigo Duterte was scheduled to fly to the northern Tuguegarao province later in the day to assess the situation in Cagayan Valley region, which was heavily flooded after Typhoon Vamco dumped rain over swathes of the main Luzon island, including the capital, metropolitan Manila.
Twenty-two fatalities were recorded in Cagayan, 17 in southern Luzon provinces, eight in mMetro Manila and 20 in two other regions, said disaster agency spokesman Mark Timbal.
Twenty-one people were injured, he said.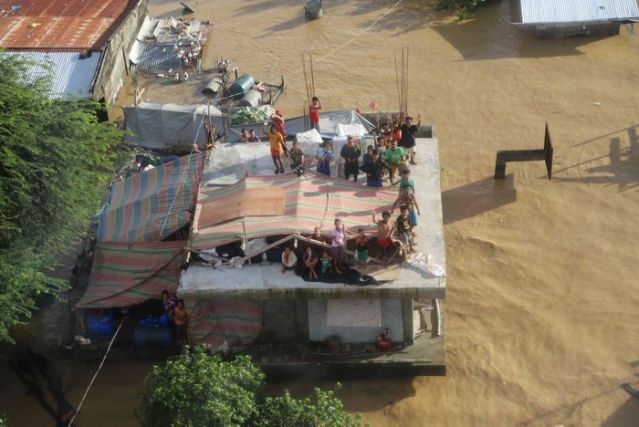 The death toll from Typhoon Vamco in Philippines has climbed to 67 (Photo: Yahoo News Malaysia)
Many areas in Cagayan, a rice- and corn-producing region of 1.2 million people, remained submerged as of Sunday, according to media reports.
Heavy flooding, caused by the accumulated effects of previous weather disturbances, as well as water from a dam and higher plains, affected thousands of families, some of whom had fled to rooftops to escape two-storey-high floods.
The damage to agricultural commodities due to floods was initially pegged at 1.2 billion pesos ($34.2 million), while infrastructure damage was estimated at 470 million pesos, Mr Timbal said.
Nearly 26,000 houses were also damaged, he said.
Relief and rescue operations continued while the nearby Magat Dam was still releasing water, two days after releasing a volume equivalent to two Olympic-size pools per second, based on government data, as reported by Abc.net.
Gold Price Forecast: XAU/USD May Remain Afloat Despite Covid Vaccine Hopes
At the beginning of this past week, gold prices tumbled in the worst performance over a daily basis since the middle of August, catching some investors off-guard. Yet, follow-through struggled as the precious metal spent most of its time consolidating afterwards. XAU/USD's behavior that day served as a reminder for traders of the downside fundamental risks.
This past Monday, Pfizer reported that its Covid-19 vaccine was more than 90% effective in preventing the disease. As a result equity markets, specifically sectors that were most impacted by the pandemic (such as travel and tourism), rallied the most. This optimism also extended into bond markets. Specifically, Treasury yields on the far end of the maturity spectrum soared – see chart below.
The latter reflects growth confidence in the medium term, pushing up real Treasury yields (inflation-indexed bonds). Gold is inherently an anti-fiat asset and generally suffers when rates of return on paper assets rise. The direction of the US Dollar is also a key player here. But what likely kept XAU/USD from sinking further are key threats to global growth that will likely remain in play ahead.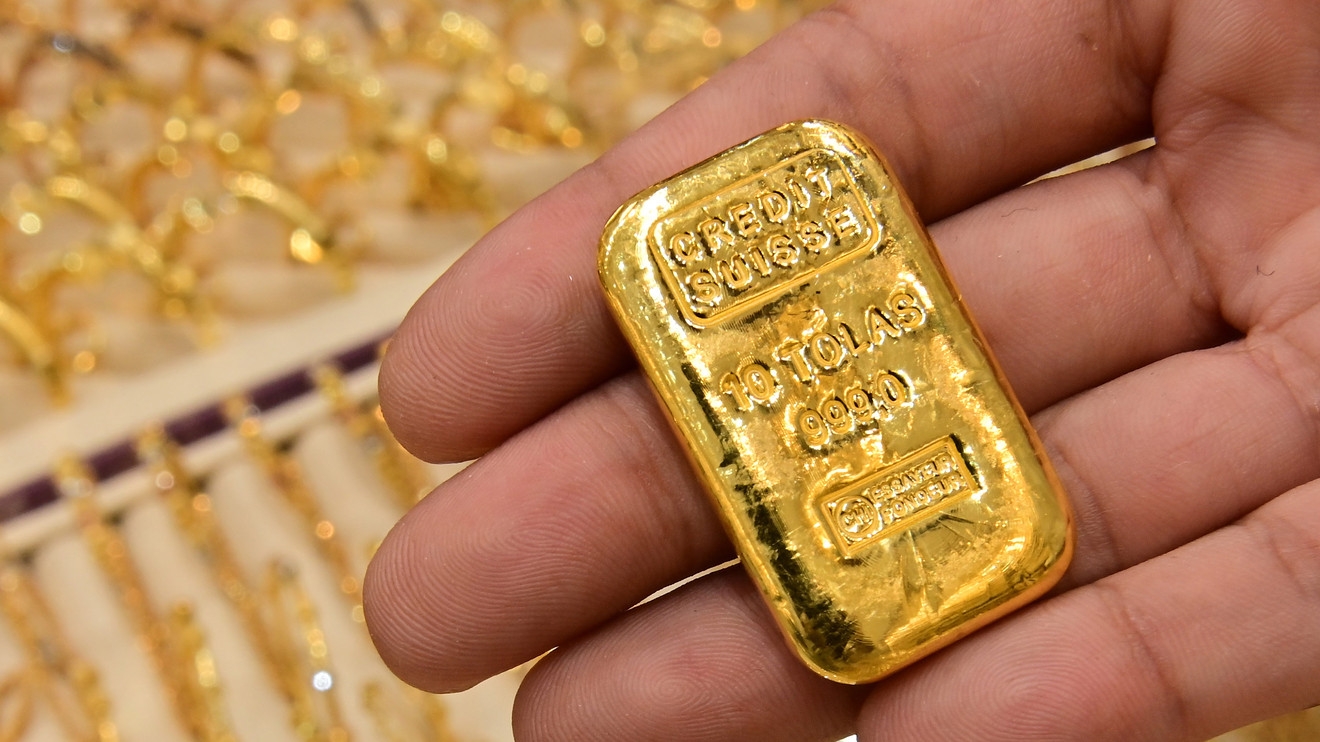 (Photo: Market Watch)
One of them is the record rise in US Covid cases, picking up exponentially this past week. Europe is also experiencing another wave. These have opened the door to lockdowns to help contain the spread. Meanwhile, while Joe Biden is on course to take the White House, Congress is looking to be divided. The composition of the Senate will not be known until at least January due to runoffs in Georgia for the upper chamber.
Meanwhile, Senate Majority Leader Mitch McConnell reiterated Republicans' position on a smaller targeted fiscal package compared to what Democrats are proposing. This is as President Donald Trump was reportedly stepping back from stimulus negotiations. While the markets may continue welcoming upbeat vaccine news, rising Covid cases and the ongoing delay in US fiscal stimulus could keep gold prices afloat, according to Daily FX.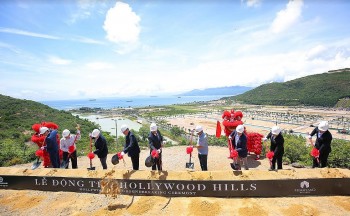 Economy
On October 2, at Hai Giang peninsula (Quy Nhon city, Binh Dinh), Hung Thinh Corporation held the groundbreaking ceremony of Hollywood Hills by YOO Inspired by Starck – a subdivision at MerryLand Quy Nhon. The event marks the first time that the world's No.1 ranked design and branded residence company YOO Inspired by Starck is officially present in Vietnam, with a collection of villas designed by creative director, Philippe Starck.