Japanese Emperor Naruhito's younger brother, Crown Prince Fumihito, was formally sworn in as first in line to the Chrysanthemum Throne Sunday (Photo: Euro News)
Japan emperor's brother proclaimed 1st in line to throne
Japanese Emperor Naruhito's younger brother, Crown Prince Fumihito, was formally sworn in as first in line to the Chrysanthemum Throne in a traditional palace ritual Sunday that has been postponed for seven month and scaled down due to the coronavirus pandemic, AP reported.
The ceremony for the 54-year-old crown prince, better known as Prince Akishino, concludes a series of imperial succession rituals that began in May last year when Naruhito ascended to the throne after their 86-year-old father Akihito abdicated.
Inside the palace's most prestigious Pine Room, Naruhito, 60, declared that his younger brother is now officially the crown prince who is first in line to succeed the throne of the world's oldest monarchy.
The approximately 15-minute ceremony, initially scheduled for April 19, was postponed after Japan's government issued a state of emergency earlier that month due to the pandemic.
Sunday's ritual was scaled down from the original 350 to about 50 attendants that included Prime Minister Yoshihide Suga and other top government officials, as well as prefectural representatives and select foreign dignitaries.
In a separate, closed ceremony later Sunday, Fumihito inherited an imperial sword symbolizing his status as crown prince.
Palace banquets and other events including public signing of congratulatory messages have been canceled as part of anti-virus measures.
Sunday's proclamation for the crown prince paves the way for the government to start discussing what to do with the dire shortage of heirs.
UK blocks travel from Denmark amid fears of new COVID-19 strain in minks
Britain has banned visitors from Denmark after urgent warnings that a mutant strain of the coronavirus linked to minks could risk the success of impending vaccines, New York Post reported.
"Visitors arriving into the UK from Denmark will not be permitted entry into the UK," the UK's transport secretary, Grant Shapps, announced on Twitter late Friday, days after Denmark said it would cull 17 million minks to try to wipe out the new strain of the contagion.
"The decision to act quickly follows the release of further information from health authorities in Denmark reporting widespread outbreaks of coronavirus (COVID-19) in mink farms, with a variant strain of the virus spreading to some local communities," the UK government said on its website.
Britons returning from Denmark will also have to isolate, as will anyone who has traveled from there within the last two weeks.
Denmark has reported 214 human cases of Covid-19 linked to mink, with some seemingly carrying a new strain dubbed the "cluster 5 variant," according to The Sunday Times of London.
"The mutated virus carries the risk that a future vaccine will not work as it should," Denmark's prime minister, Mette Frederiksen, warned, according to the UK paper.
Kare Molbak, the leading epidemiologist at Denmark's State Serum Institute for infectious diseases, told the paper that "the worst-case scenario is a new pandemic starting again, this time from Denmark."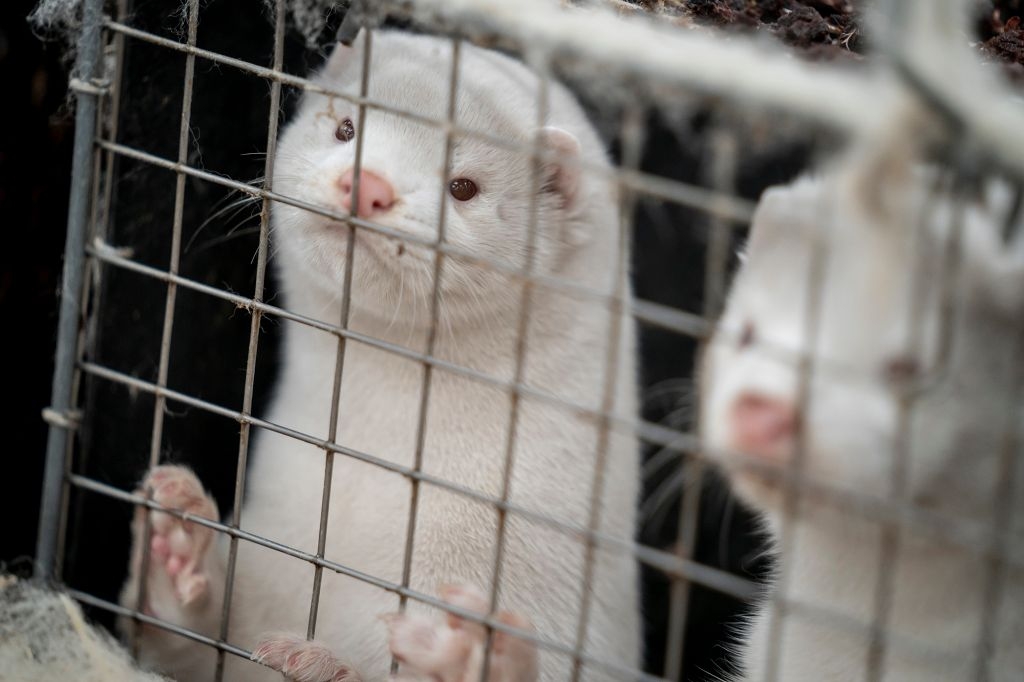 A mutant strain of the coronavirus linked to minks could risk the success of impending vaccines (Photo: New York Post)
More than 800 held in Belarus as opposition reaches out to Biden
Police in Belarus on Sunday detained more than 800 people during the latest in weeks of unprecedented demonstrations against strongman Alexander Lukashenko, as the opposition reached out to US President-elect Joe Biden.
For three months running, tens of thousands have taken to the streets of Belarus on Sundays to protest against the disputed re-election of Lukashenko, who has been in power for more than two decades.
His opponents are demanding he hand power to Svetlana Tikhanovskaya, a political novice who ran for president against Lukashenko on August 9.
Several thousand protesters, many carrying the red-and-white opposition flag, joined a march in central Minsk on Sunday.
Police vans and water cannons were deployed to the centre of the city with police sporadically detaining protesters in various locations.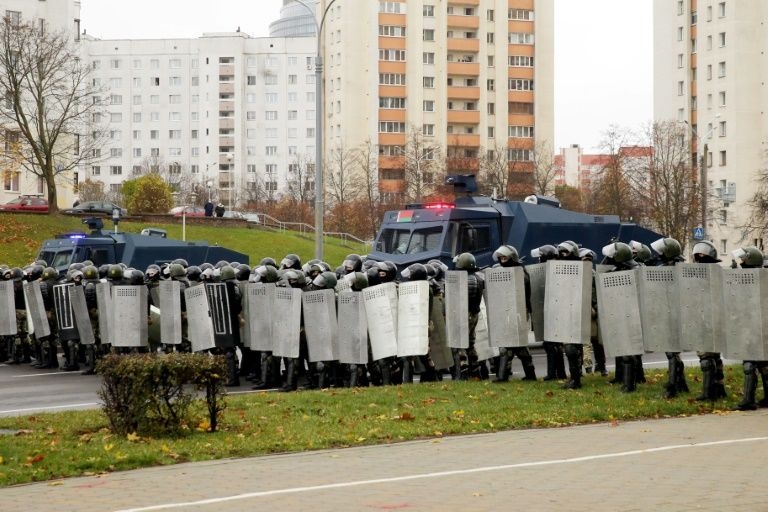 (Photo: Yahoo News)
Journalists working with AFP saw a heavy security presence, with baton-carrying riot police in black balaclavas grabbing protesters and taking them to police vans.
Local human rights group Viasna said that at least 830 people had been detained in the capital Minsk and other cities.
Olympic decathlete Andrei Kravchenko and the 2008 Miss Belarus pageant winner Olga Khizhinkova were among those detained, according to the Tut.by news website, according to AFP.
Gold price forecast – gold markets show signs of exhaustion
Gold markets went back and forth on Friday as the world awaited for the results of the US election and the Non-Farm Payroll numbers.
Gold markets have gone back and forth during the trading session on Friday, as we awaited the jobs figures coming out the United States and of course the results of the US election. However, it looks as if the results of the US election will probably be decided in the courts, and at the very least we are going to see a recount in a couple of major states. If that is going to be the case, we could be talking several days before we have certified results, and if it goes through the court system it could be weeks.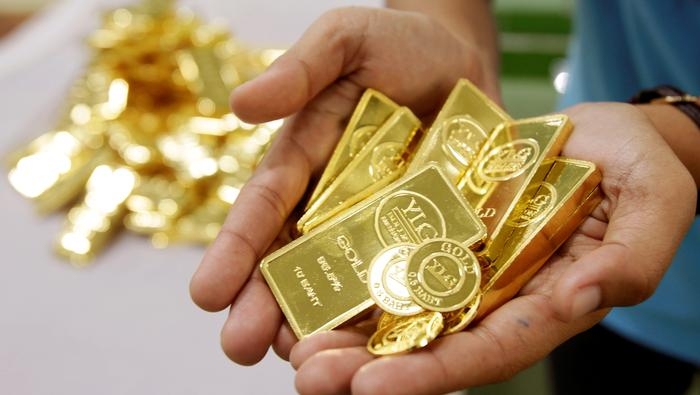 (Photo: Daily FX)
This will almost certainly have an influence on what happens with the US dollar, which by extension will have a lot of influence on gold. Ultimately, the $1960 level is significant resistance, as we had seen a lot of selling from that region. If we can break above the top of the range, then we will possibly go looking towards the $2000 level. There is a lot of resistance between here and $2000, so I think at this point we are more likely than not to see some exhaustion that will creep into the market, FX Empire reported.
Jasmine Le