Typhoon in Philippines displaces 120,000 people, 8 missing
A strong typhoon blew out of the Philippines on Monday after displacing more than 120,000 people, leaving several fishermen missing and causing at least six vessels to sink or run aground in storm-tossed waters, officials said.
Local authorities reported at least two dead from Typhoon Molave, including a villager who drowned, but the government's main disaster-response agency said it would wait to include the deaths in its casualty count until after they are validated.
At least 13 people were initially reported missing, mostly fishermen, but five were later rescued separately off the eastern island province of Catanduanes, the Office of Civil Defence said.
The fast-moving typhoon blew out of the country to the South China Sea on Monday afternoon with sustained winds of 130 kilometres (81 miles) per hour and gusts of up to 160 kph (99 mph), forecasters said. It roared overnight across island provinces south of the capital, Manila, which was lashed by strong winds but escaped major damage.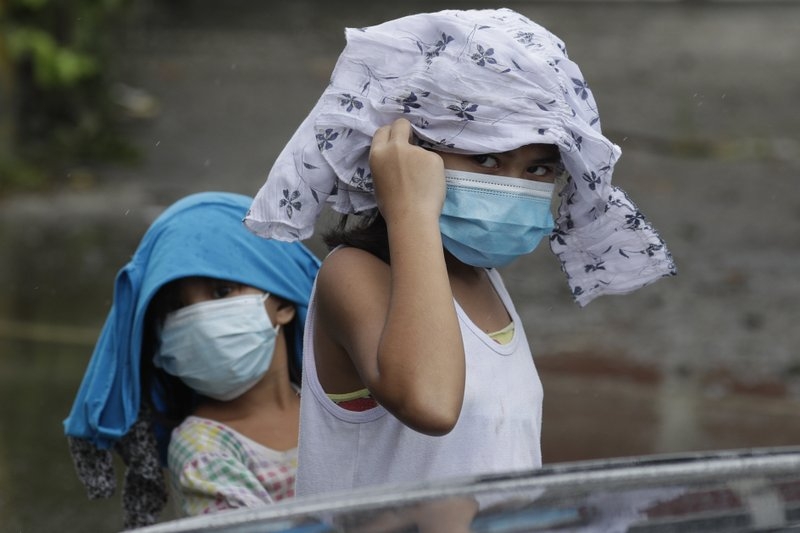 More than 120,000 villagers fled to safety at the height of the typhoon's onslaught, with more than 75,000 taking shelter in hundreds of evacuation centres (Photo: AP)
More than 120,000 villagers fled to safety at the height of the typhoon's onslaught, with more than 75,000 taking shelter in hundreds of evacuation centres. The rest took cover in relatives' homes. Officials struggled to set people apart in emergency shelters due to the coronavirus pandemic.
Dozens of villagers were injured by falling trees and other storm debris as the typhoon pounded entire provinces, officials said.
The coast guard said four ships ran aground and two other boats, including a yacht, sank in very choppy waters off Batangas province, south of Manila. Coast guard personnel rescued seven crew from the yacht but were still searching for one other, CTV News reported.
More than 1,800 cargo truck drivers, workers and passengers were stranded in ports after the coast guard barred ships and ferry boats from venturing into rough seas. Some of the ports were later reopened as the weather cleared.
US approves $1.8bn in potential arms sales to Taiwan
The US Department of State has approved the potential sale of three weapons systems to Taiwan, including sensors, missiles and artillery that could have a total value of $1.8bn, the Pentagon said on Wednesday, amid rising tension over the self-ruled island that China claims as its own.
Among other weapons systems, Wednesday's formal notifications to Congress by the State Department were for 11 truck-based rocket launchers made by Lockheed Martin Corp called a High Mobility Artillery Rocket System (HIMARS), at an estimated cost of $436.1m.
The notifications also covered 135 AGM-84H Standoff Land Attack Missile Expanded Response (SLAM-ER) Missiles and related equipment made by Boeing, for an estimated $1.008bn, and six MS-110 Recce external sensor pods made by Collins Aerospace for jets, at an estimated cost of $367.2m.
Further congressional notifications are expected to follow, including drones made by General Atomics and land-based Harpoon anti-ship missiles, made by Boeing, to serve as coastal defence cruise missiles.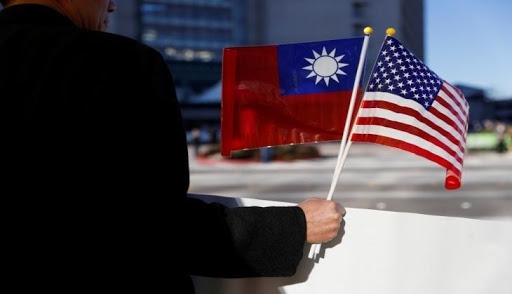 (Photo: Catch News)
The formal notification gives Congress 30 days to object to any sales, but there is broad bipartisan support for the defence of Taiwan.
Defence Minister Yen De-fa welcomed the development, saying that while Taiwan did not want to get involved in an arms race with China, it needed a credible military, Al Jazeera said.
Speaking to reporters, Yen said the sales were to help Taiwan improve their defensive capabilities to deal with the "enemy threat and new situation".
"This includes a credible combat capability and asymmetric warfare capabilities to strengthen our determination to defend ourselves," he added.
"This shows the importance attached by the United States to security in the Indo Pacific and Taiwan Strait. We will continue to consolidate our security partnership with the United States."
China gives six US media outlets a week to report on operations
China's foreign ministry has ordered six US media outlets to report back on their operations in the country within seven days, after Washington said it was designating the US arms of six more China-based media firms as foreign missions.
The US media firms affected are the American Broadcasting Corporation (ABC), the Los Angeles Times, Newsweek, Feature Story News, the Bureau of National Affairs and Minnesota Public Radio, according to a statement from China's Ministry of Foreign Affairs late on Monday (Oct 26).
Ministry spokesman Zhao Lijian vowed last week Beijing would respond to the US action, which was announced by Secretary of State Mike Pompeo and followed an initial crackdown on Chinese media outlets in the United States in March.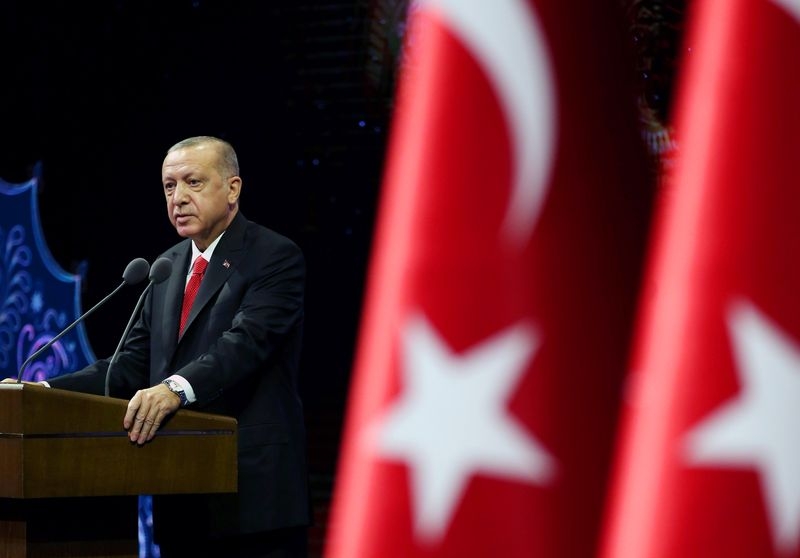 Ministry spokesman Zhao Lijian vowed last week Beijing would respond to the US action (Photo: Investing Trends Today)
The move further soured Sino-US ties, which have sunk to their lowest point in decades as disputes rage over issues from trade and technology to human rights and the coronavirus.
The United States, "in total disregard of China's legitimate and reasonable demand and solemn warning, insistently ramped up political repression and stigmatisation of Chinese media agencies and personnel," Mr Zhao said in the statement.
"In response, China demands that the China-based branches of (the six US media firms) declare in written form information about their staff, finance, operation and real estate in China within seven calendar days from today," he added.
Gold price forecast – gold markets continue to grind away
The gold markets continue to go back and forth during the trading session on Monday, as we are sitting still as we have a ton of risk in both directions.
Gold markets have gone back and forth during the trading session on Monday to show complete confusion as the markets have no idea what to go next. At this point time, the markets continue to see a lot of back-and-forth trading as we just do not know where we are going to go in the sense of where the US dollar is going to end up. Ultimately, this is a market that is held hostage like all of the other ones as we do not know what the election results are going to be and of course there is a ton of risk out there.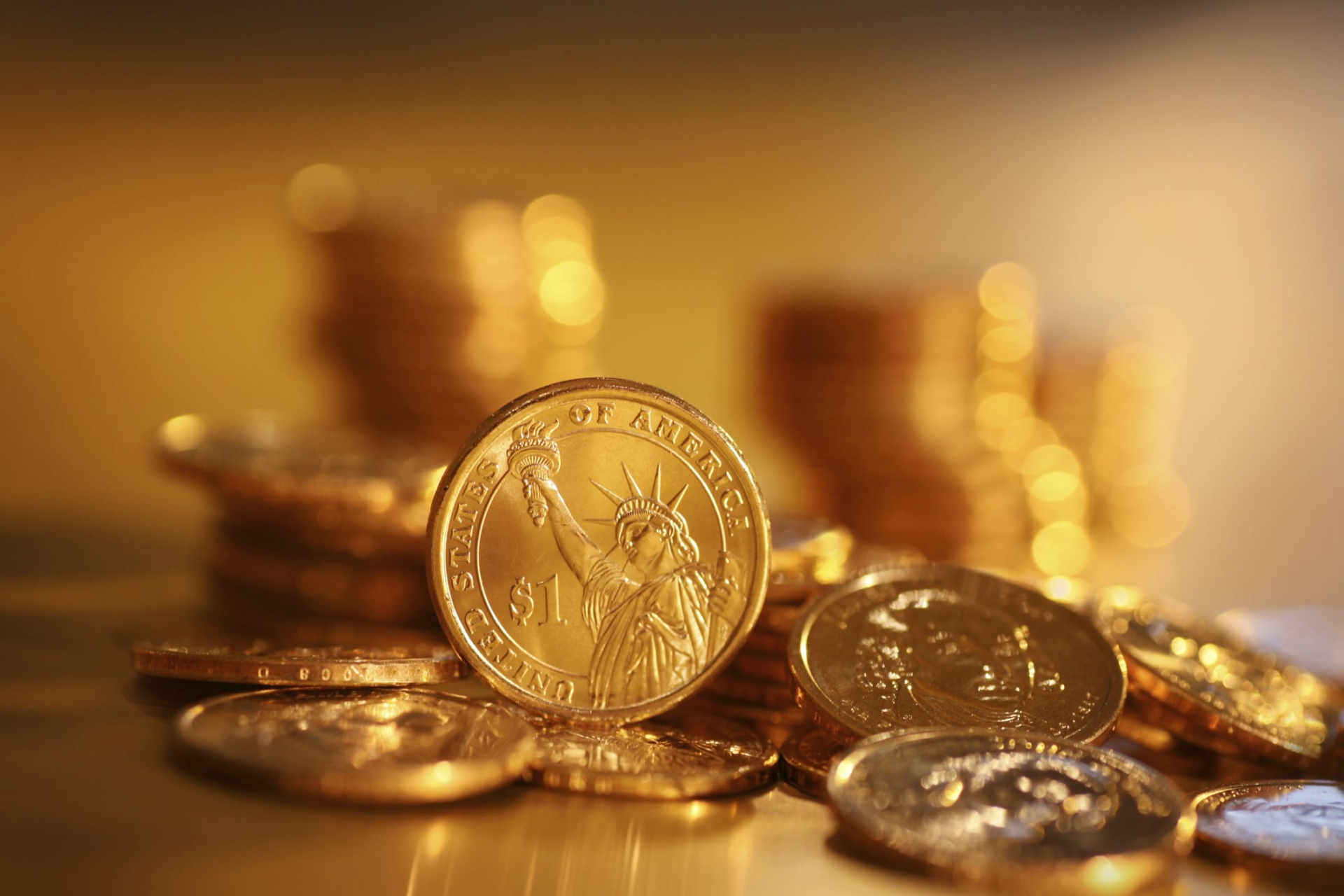 (Photo: The Balance)
At the moment, it looks like we are simply killing time around $1900 between now and the election, as stimulus has most certainly taken a backseat, probably not coming in the United States until at least the beginning of next year. As things get more contentious, it is almost impossible to imagine a scenario where anything gets done anytime soon. Furthermore, the US dollar may continue to pick up strength due to the fact that people are becoming a bit more concerned in general around the global economy and the problems in the European Union. If that does in fact end up being the case, then there is no real reason to be trading anything at this moment.
Jasmine Le