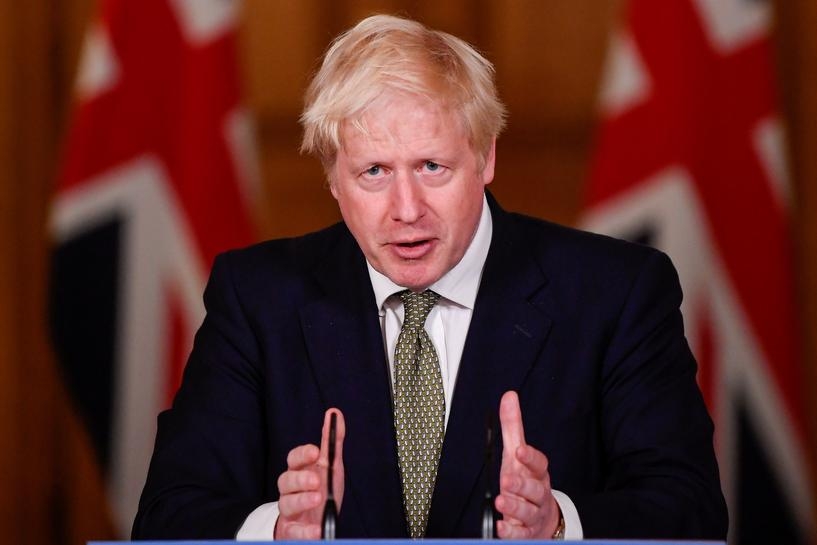 Prime Minister Boris Johnson said on Friday it was time to prepare for a no-trade deal Brexit unless the European Union fundamentally changed course (Photo: Reuters)
Johnson says prepare for no-deal, cancels trade talks post Brexit
As reported by Reuters, Prime Minister Boris Johnson said on Friday it was time to prepare for a no-trade deal Brexit unless the European Union fundamentally changed course, bluntly telling Brussels that there was no point in continuing the negotiations.
A tumultuous "no deal" finale to the United Kingdom's five-year Brexit crisis would sow chaos through the delicate supply chains that stretch across Britain, the EU and beyond - just as the economic hit from the coronavirus pandemic worsens.
At what was supposed to be the "Brexit summit" on Thursday, the EU delivered an ultimatum: it said it was concerned by a lack of progress and called on London to yield on key sticking points or see a rupture of ties with the bloc from Jan. 1.
"I have concluded that we should get ready for January 1 with arrangements that are more like Australia's based on simple principles of global free trade," Johnson said.
"With high hearts and with complete confidence, we will prepare to embrace the alternative and we will prosper mightily as an independent free trading nation, controlling and setting our own laws," he added.
EU heads of government, concluding a summit in Brussels on Friday, rushed to say that they wanted a trade deal and that talks would continue, though not at any price.
German Chancellor Angela Merkel, Europe's most powerful leader, said it would be best to get a deal and that compromises on both sides would be needed. French President Emmanuel Macron said Britain needed a Brexit deal more than the 27-nation EU.
Johnson's spokesman said talks were now over and there was no point in the EU's chief negotiator Michel Barnier coming to London next week barring a change in approach. [L8N2H747X]
However, Barnier and his British counterpart David Frost had agreed to speak again early next week, Downing Street said.
The pound oscillated to Brexit news, dropping a cent against the U.S. dollar on Johnson's remarks but then rising before falling again on his spokesman's comments.
Remdesivir has 'little or no effect' in reducing coronavirus deaths, WHO says
A study coordinated by the World Health Organization has indicated that remdesivir, along with three other potential drug treatments for the coronavirus, has "little or no effect" on death rates among hospitalized patients.
The interim results from the WHO's Solidarity Therapeutics Trial, said to be the world's largest randomized control trial of coronavirus treatments, were published Thursday.
The results indicated that the remdesivir, hydroxychloroquine, lopinavir/ritonavir and interferon drug treatment regimens "appeared to have little or no effect on 28-day mortality or the in-hospital course of COVID-19 among hospitalized patients."
he randomized study by the WHO was conducted in 405 hospitals across 30 countries on 11,266 patients, with 2750 given remdesivir.
"No study drug definitely reduced mortality (in unventilated patients or any other subgroup of entry characteristics), initiation of ventilation or hospitalisation duration," the authors of the study wrote.
Randomized controlled trials are considered the "gold standard" of clinical studies because they more effectively eliminate bias. However, the WHO study has not yet been peer reviewed, which means it has not been independently evaluated by other experts, CNBC reported.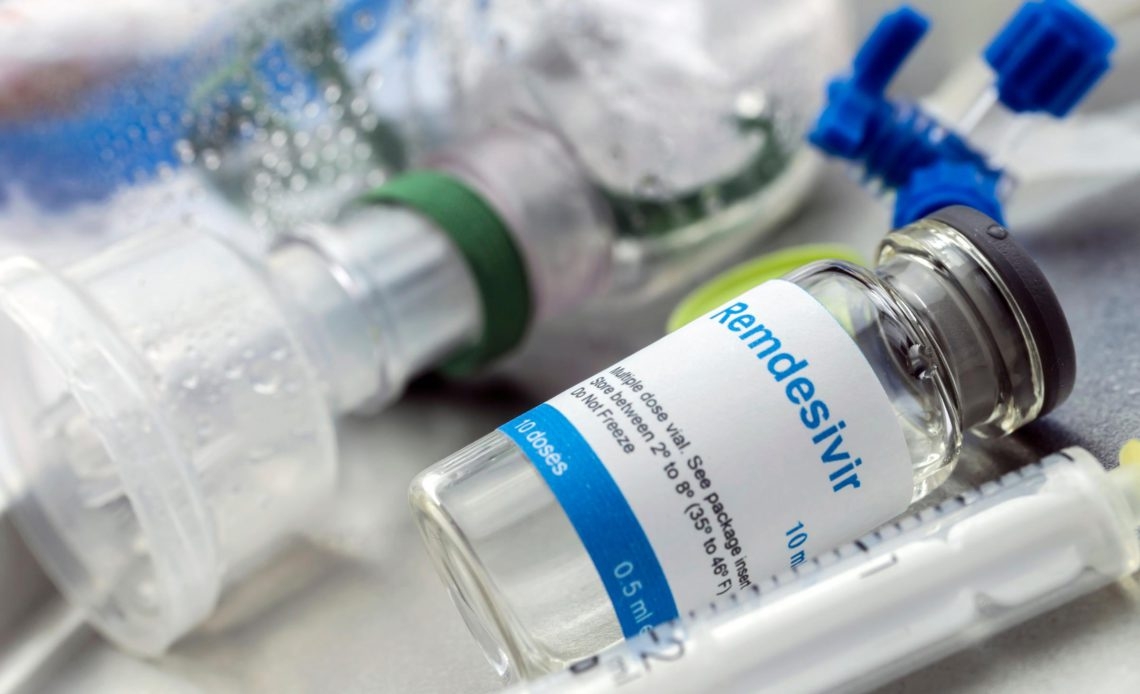 Remdesivir, along with three other potential drug treatments for the coronavirus, has "little or no effect" on death rates among hospitalized patients, according to WHO (Photo: Plataforma Media)
Azerbaijan says 12 civilians killed, 40 wounded in Ganja by Armenia shelling
Azerbaijan and Armenia accused each other on Saturday of attacks in violation of a Russian-brokered truce, as the worst fighting in the South Caucasus since the 1990s continued.
The fighting is the worst in the region since Azerbaijan and ethnic Armenian forces went to war in the 1990s over Nagorno-Karabakh, a breakaway Azeri region predominantly populated and governed by ethnic Armenians. The conflict risks creating a humanitarian disaster, especially if it draws in Russia and Turkey, experts and diplomats say.
The Azeri Prosecutor General's office said a residential area in the country's second-largest city, miles away from Nagorno-Karabakh, was shelled by missile strikes and around 20 apartment buildings had been hit.
Hundreds have died in a flare-up since Sept. 27 and there were further signs on Saturday that the ceasefire agreed a week ago - to allow the sides to swap detainees and the bodies of those killed - had all but broken down.
Three civilians were wounded as a result of Azeri fire, the Armenian foreign ministry said.
A Reuters cameraman in Stepanakert said he had heard several explosions in the early hours of the morning.
Armenia also said several Azeri drones flew over settlements in Armenia, attacked military installations and damaged the civilian infrastructure.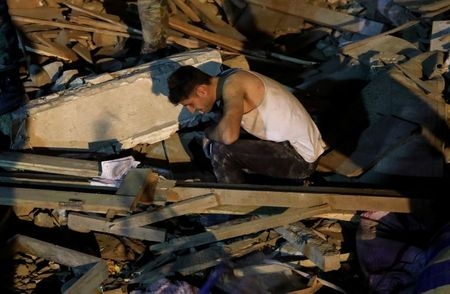 (Photo: Investing.com)
Gold price forecast – gold continues to dance around 50 day EMA
Gold initially tried to break higher on Friday but gave back a bit of the gains. This is a market that continues to see the US dollar make its presence known.
Gold markets went to the upside during the trading session on Friday, but then turned around to break below the 50 day EMA. All things being equal, the 50 day EMA is relatively sideways, which shows that there is no real decisive momentum one way or the other, and it is likely that we continue to grind sideways in the short term. Longer-term, I am much more bullish on gold than anything else, due to the fact that the central banks around the world will continue to liquefy markets, which of course drives up the demand for hard assets as fiat starts to fall.
The gold markets have quite a bit of support underneath, near the $1850 level. Ultimately, I think that even if we break down through their it is likely that we are going to go looking towards the $1800 level. That is an area that was the scene of a recent break out, and therefore there should be a significant amount of "market memory" in that area that should now offer support. Because of this, I would be looking for some type of bounce to take advantage of, FX Empire reported.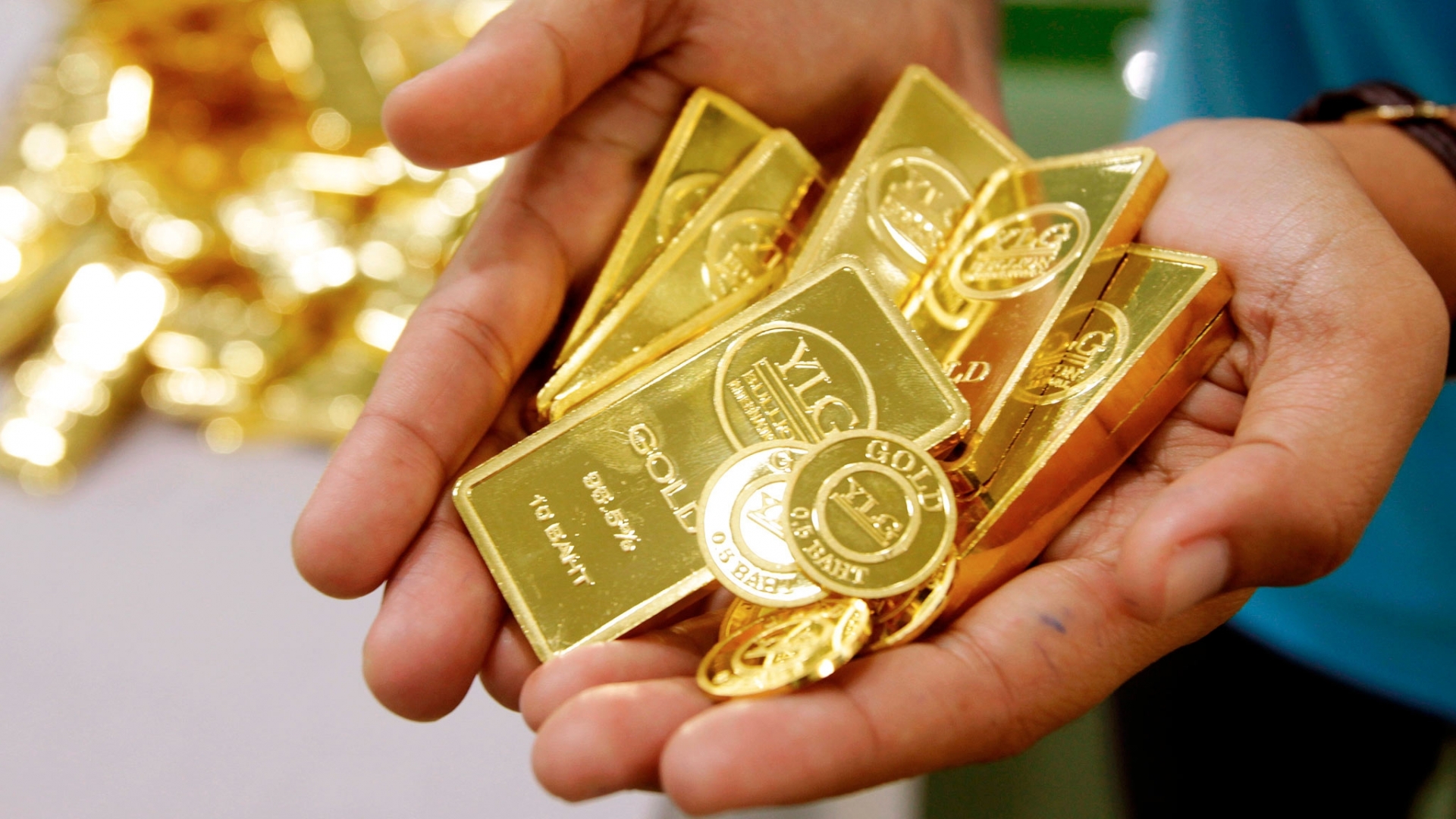 (Photo: VIR)
Jasmine Le