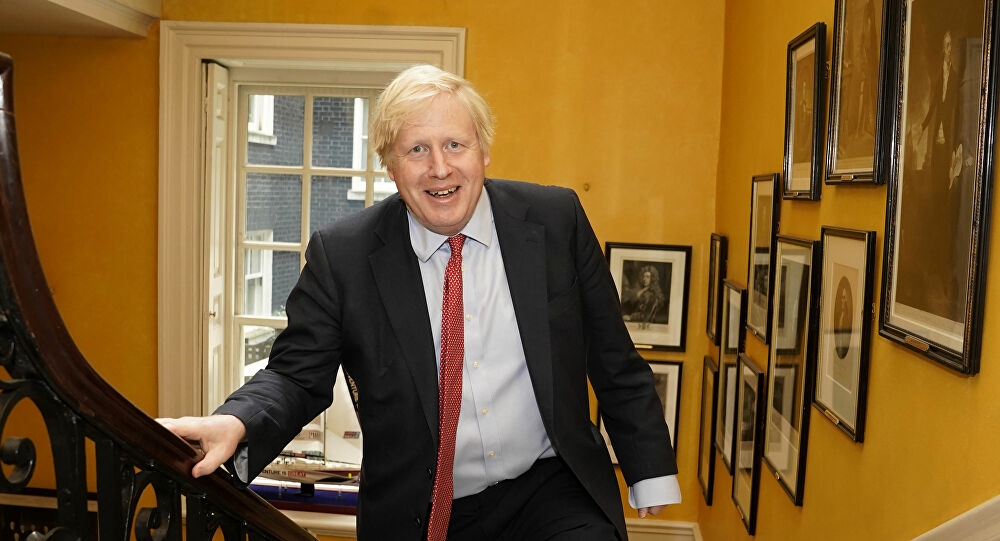 Tory MPs are gearing up for British Prime Minister Boris Johnson to step down, after privately complaining about the salary of £150,402 (Photo: Sputnik News)
Minister Boris Johnson plans to resign as he 'can't survive on £150k salary'
Tory MPs are gearing up for British Prime Minister Boris Johnson to step down, after privately complaining about the salary of £150,402, which is reportedly not enough for him to live on, Times Now News reported.
According to The Daily Mirror, unnamed Tory MPs believe Johnson, who used to earn £23,000 a month as a newspaper columnist, wants out in six months' time after he's sorted Brexit
"Boris has at least six children, some young enough to need financial help." The tabloid quoted one MP as saying. "And he had to pay ex-wife Marina Wheeler a shedload as part of their divorce deal."
Before becoming the leader of the Tory Party the PM was on a salary of £275,000-a-year with the Telegraph and also made £160,000 in one month from giving two speeches.
Another added: "Boris is the typical adulterer. More interested in the chase than the prize." The MPs further said that the British Prime Minister believes he could pull in at least double that as he had earned $2,06,885 in just two lectures two speeches in one month shortly before he became prime minister.
UK Chancellor Rishi Sunakm whose popularity has been gaining in the country is bookies favourite contender to be the Prime Minister if Boris Johnson resigns.
India captures Chinese soldier who 'strayed across line of control' in border standoff
According to Independent, the Indian army says it has arrested a Chinese soldier in Ladakh, where the two countries have been engaged in a months-long military standoff.
The soldier has been identified as Corporal Wang Ya Long of China's People's Liberation Army (PLA), and was "apprehended" on Monday in the Demchok sector of eastern Ladakh.
An Indian army statement said the Chinese soldier was provided with medical assistance including oxygen, food and warm clothes to "protect him from the vagaries of extreme altitude and harsh climatic conditions."
India and China are currently engaged in their worst military standoff since a 1962 war, which began in May after China accused India of building new infrastructure on disputed territory in the Himalayas.
The Indian army statement on Monday said the PLA had already been in contact regarding the missing soldier and that he would be handed back to Chinese officials after "the completion of formalities".
The standoff between the two countries is ultimately a result of decades of unsolved border disputes, with China stating that it doesn't recognise the new union territory of Ladakh or the state of Arunachal Pradesh, formed in the eighties.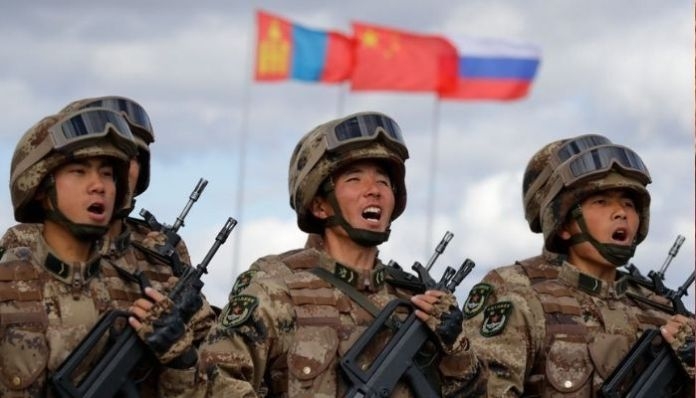 (Photo: OpIndia)
Alaska earthquake measuring 7.5 triggers tsunami warning
A reported 7.5 magnitude earthquake off the Alaska Peninsula on Monday prompted tsunami warnings for a vast swath of communities.
The quake hit at 1:54 p.m. in the ocean just south of the Alaska peninsula and was followed by multiple aftershocks measuring 5.2 and higher. Southern California officials say there is no threat of tsunami off the coast here, ABC 7 said.
The size of the quake was originally reported to have been a magnitude of 7.4, but has been revised to a 7.5, said Paul Caruso, a geophysicist with the U.S. Geological Survey.
Public safety officials in King Cove sent out an alert urging residents in the coastal area to move inland to higher ground. Some schools in the Kenai Peninsula Borough School District were evacuating to higher ground, the district said on Twitter.
The National Tsunami Warning Center in Palmer, Alaska, said the tsunami warning was in effect for roughly 950 miles, from 40 miles southeast of Homer to Unimak Pass, about 80 miles northeast of Unalaska.
"It was a pretty good shaker here," said David Adams, co-manager of Marine View Bed and Breakfast in Sand Point. "We're doing OK." He said all guests were accounted for and "the structure itself is sound."
"You could see the water kind of shaking and shimmering during the quake," she said. "Our truck was swaying big time." He didn't take any photos or video: "It just kind of happened of all of a sudden."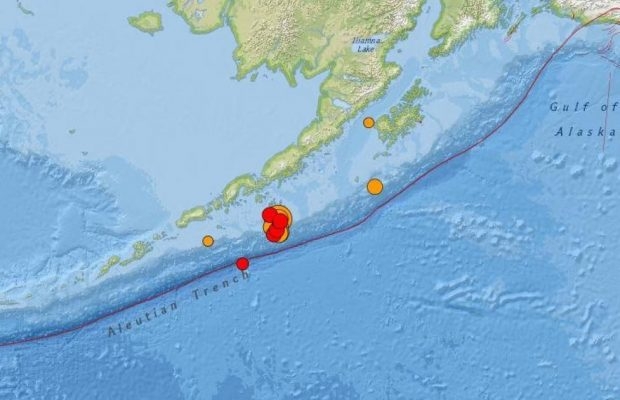 A reported 7.5 magnitude earthquake off the Alaska Peninsula on Monday prompted tsunami warnings for a vast swath of communities (Photo: The British Journal)
Gold price forecast – gold markets give back early gains
Gold markets initially shot higher during the trading session on Monday, breaking above the 50 day EMA before giving back some of the early gains, as reported by FX Empire.
Gold markets rallied a bit during the trading session on Monday, breaking above the 50 day EMA quite decisively, but gave back those early gains to form a less than impressive candlestick. This suggests that gold still has further to go to the downside and quite frankly if the US dollar strengthens, that will be the main reason. While we have seen this market drift lower over time, I do not necessarily think that gold is something that you should be selling, because quite frankly there is a lot of risk out there and that is of the way gold works.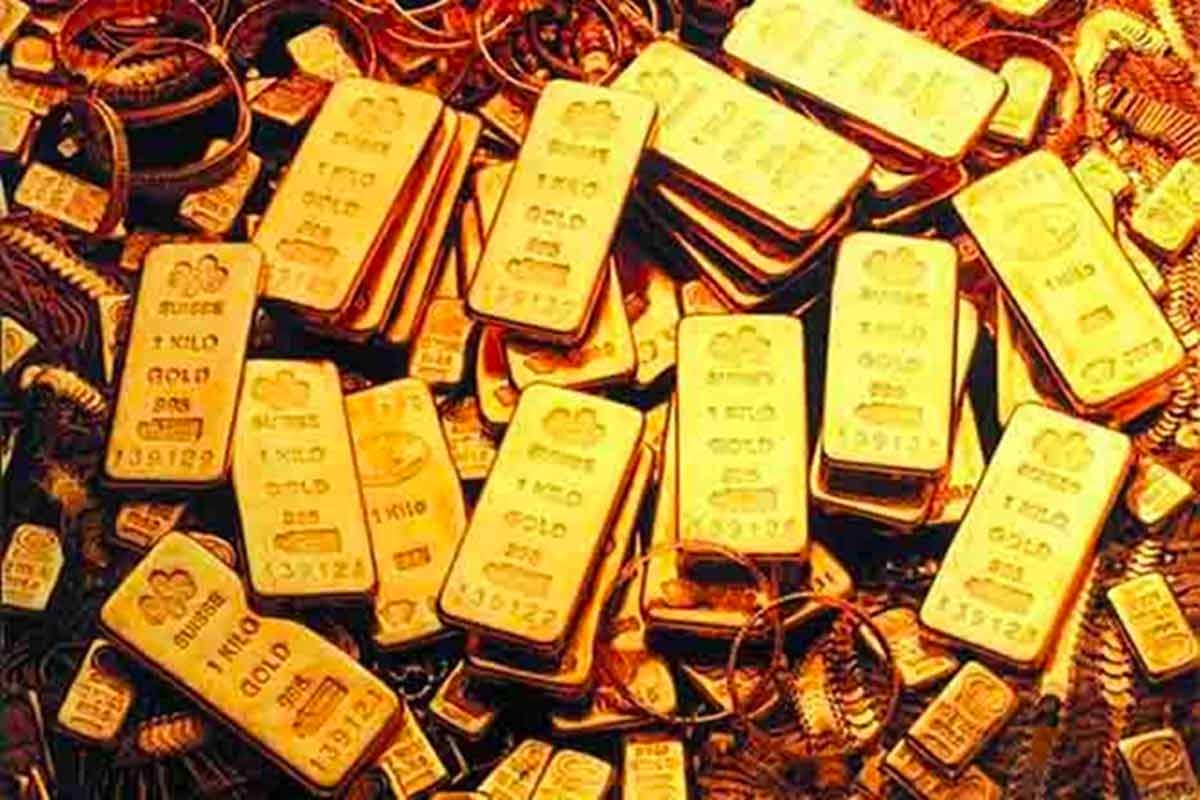 (Photo: Financial Express)
To the downside, the $1850 level is an area where we could be seen a certain amount of support in the future, and it does make a decent target if you were in fact to short the gold market. However, I do not think that shorting is the best way to go as the longer-term fundamental certainly do look like they are going to be good for gold. Below the $1850 level, we have the massively important $1800 level which has previously been the scene of a major breakout, and it is more than likely going to be an area where we see a bit of "market memory" come back into play.
Jasmine Le