Volunteer in Oxford University's Covid-19 vaccine trial dies
The volunteer was involved in trials into a jab from Oxford University and pharmaceutical company AstraZeneca, according to Daily Record.
The tragic news was confirmed by Brazil's health authority on Wednesday, October 21. An investigation hasbeen launched but no safety concerns have been raised, according to scientists.
The volunteer was Brazilian and was taking part in the trials at The Federal University of Sao Paolo. University staff would not reveal where the participant lived.
It has not yet been confirmed if the person's death was in any way related to the trial.
"Following careful assessment of this case in Brazil, there have been no concerns about safety of the clinical trial and the independent review in addition to the Brazilian regulator have recommended that the trial should continue," a spokesman for the university said in a statement.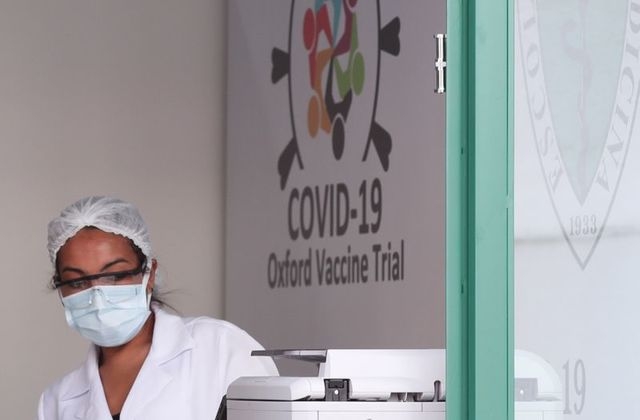 The tragic death was confirmed by Brazil's health authority on Wednesday, October 21(Photo: US News)
The drug is one of the frontrunners as scientists across the world attempt to find a way out of the coronavirus nightmare gripping the planet.
Professor Jonathan Van-Tam, England's deputy chief medical officer, has said the jab could be ­available around the turn of the year.
It was paused last month after a participant became ill, but following a review was allowed to continue.
In a statement at the time, AstraZeneca said: "In large clinical trials, illnesses will happen by chance and must be independently reviewed.
"AstraZeneca is working to expedite the review of the single event to minimise any potential impact on the trial timetable.
"We are committed to the safety of our participants and the highest standard of conduct in our trials."
Thai protesters give PM three days to quit
Thai protesters on Wednesday gave Prime Minister Prayuth Chan-ocha a three day deadline to step down or face more demonstrations, but the leader who made the announcement was arrested within two hours, Reuters reported.
Prayuth had earlier said he was ready to lift emergency measures he imposed last week to stop the protests as a move to "de-escalate" the situation.
Tens of thousands of people marched to his offices at Government House. The protesters have been demonstrating for months against Prayuth and to demand curbs to King Maha Vajiralongkorn's powers.
They claimed success after handing a mock resignation letter for Prayuth to an official outside.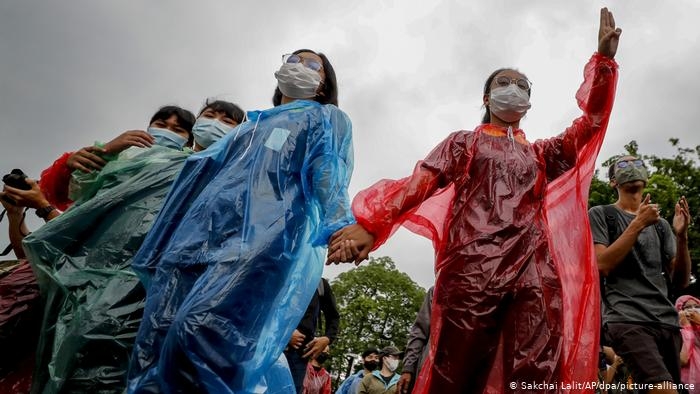 Thai protesters on Wednesday gave Prime Minister Prayuth Chan-ocha a three day deadline to step down or face more demonstrations (Photo: DW)
"Our fight isn't over as long as he doesn't resign. If within three days he doesn't resign, he will face the people again," protest leader Patsaravalee 'Mind' Tanakitvibulpon, 25, told the crowd.
She was subsequently arrested on charges police said were related to a protest on Oct. 15, joining a list of dozens of activists picked up in the past two weeks. Her lawyer said she was charged for breaching the emergency measures.
The protests have become the biggest challenge to Thailand's establishment in years and have drawn the most open opposition to the monarchy in decades despite lese majeste laws setting jail terms of up to 15 years for insulting royalty.
At least 11 Afghan women killed in stampede near Pakistan consulate
At least 11 women were killed Wednesday in a stampede at an Afghan football stadium where thousands of people had gathered to apply for Pakistani visas, authorities said.
The incident unfolded at the stadium in Jalalabad city, the capital of eastern Nangarhar province, after large crowds assembled in a bid to secure travel permission after the nearby Pakistani consulate resumed services following a seven-month hiatus due to the pandemic.
To avoid overwhelming the visa centre, applicants had been directed to Jalalabad's nearby football stadium to hand over passports and paperwork, provincial governor's spokesman Attaullah Khogyani told reporters.
"Unfortunately this morning tens of thousands of people had come to the football stadium which led to the tragic incident," Khogyani said.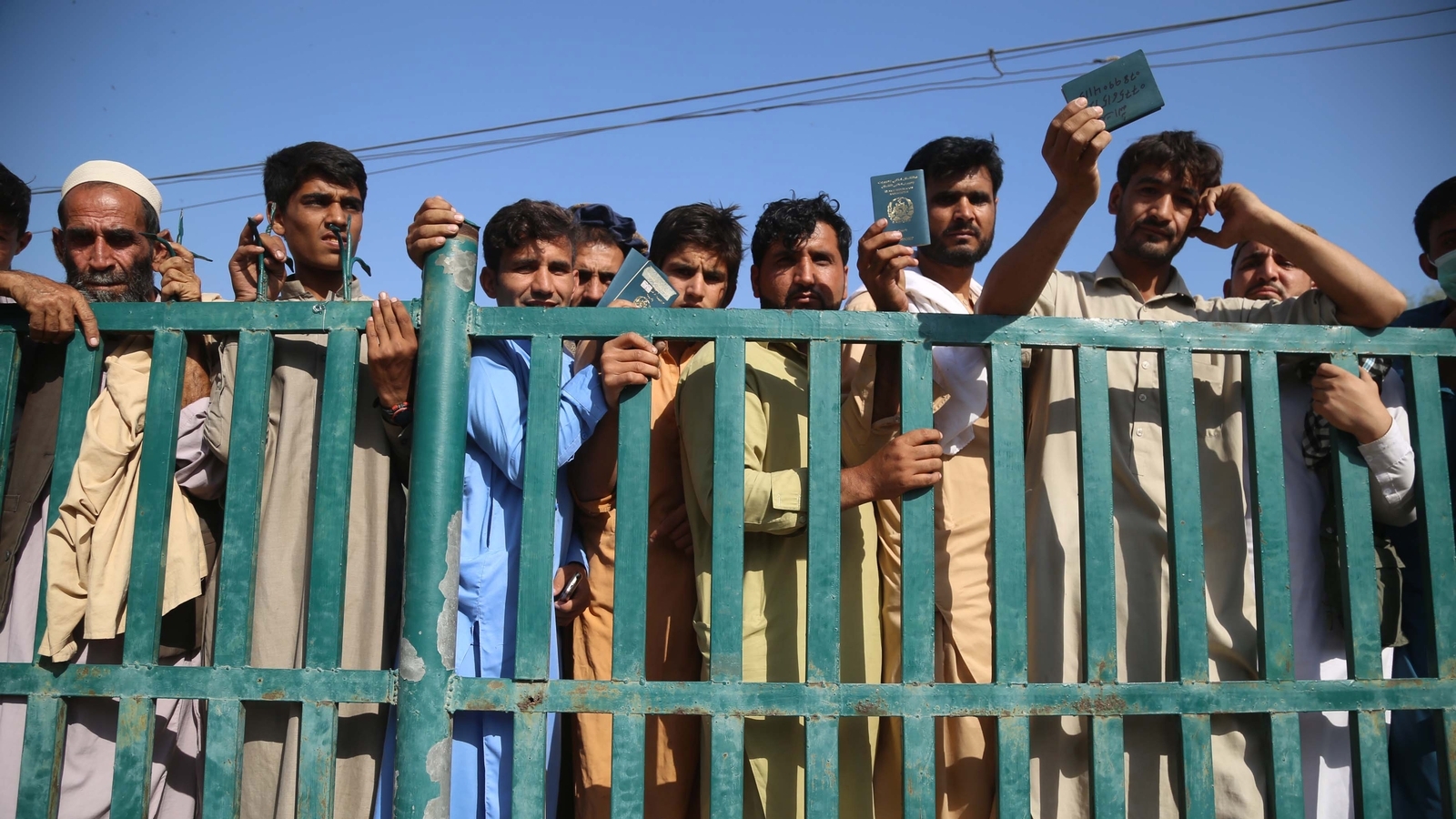 Khogyani and provincial hospital spokesman Zaher Adel put the death toll at 11 women, while Nangarhar provincial council member Naser Kamawal said 15 people had died and 15 more were injured.
Eyewitness Abdul Ahad said women had been given priority to stand at the front of the crowd. In ultra-conservative Afghanistan it is customary for women to queue separately from men.
A woman who survived the stampede recalled hearing screaming and seeing expectant mothers among those who were in the crush.
"Some had miscarriages," the traumatised woman told AFP, declining to be named.
"One who had been trampled gave birth there. We helped her but her baby was dead. (The mother) was injured, but alive."
Gold price prediction: prices rise as the Dollar turns lower following mixed housing data
Gold prices moved higher on Tuesday, as the dollar headed south. US yields moved higher following a stronger than expected increase in US Single-Family Housing Starts. Nancy Pelosi the US House of Representatives Speaker that the White House and she were getting closer to a stimulus deal. Gold volatility has eased and is currently trading near the lowest levels seen since the pandemic started to spread in February just shy of 21%.
Gold prices moved higher and are poised to test resistance is seen near the 50-day moving average at 1,925. Short term support is seen near the 10-day moving average at 1,905. Short-term momentum has turned negative as the fast stochastic generated a crossover sell signal on the upper end of the neutral range. Medium-term momentum remains neutral to positive as the MACD histogram prints in the black with an upward sloping trajectory that points to a slow trend higher.
US housing starts increased by 1.9% to an annual rate of 1.415 million units in September. Data for August was revised down to a 1.388 million-unit pace. Expectations were for Housing Starts to increase to a rate of 1.457 million units in September. The most impressive part of the release was that US single-family homebuilding surged in September, rising 8.5% to a rate of 1.108 million units last month. But starts for the volatile multi-family housing segment fell 16.3% to a pace of 307,000 units, FX Empire reported.
Jasmine Le