World breaking news today (September 29): Tokyo announces Olympic Torch relay plans for 2021
World breaking news today (September 29): Tokyo announces Olympic Torch relay plans for 2021. Meanwhile, US threatens to shut down Baghdad embassy over attacks, Trump announces plan to deploy 150 million Covid rapid tests and gold price also make headlines today.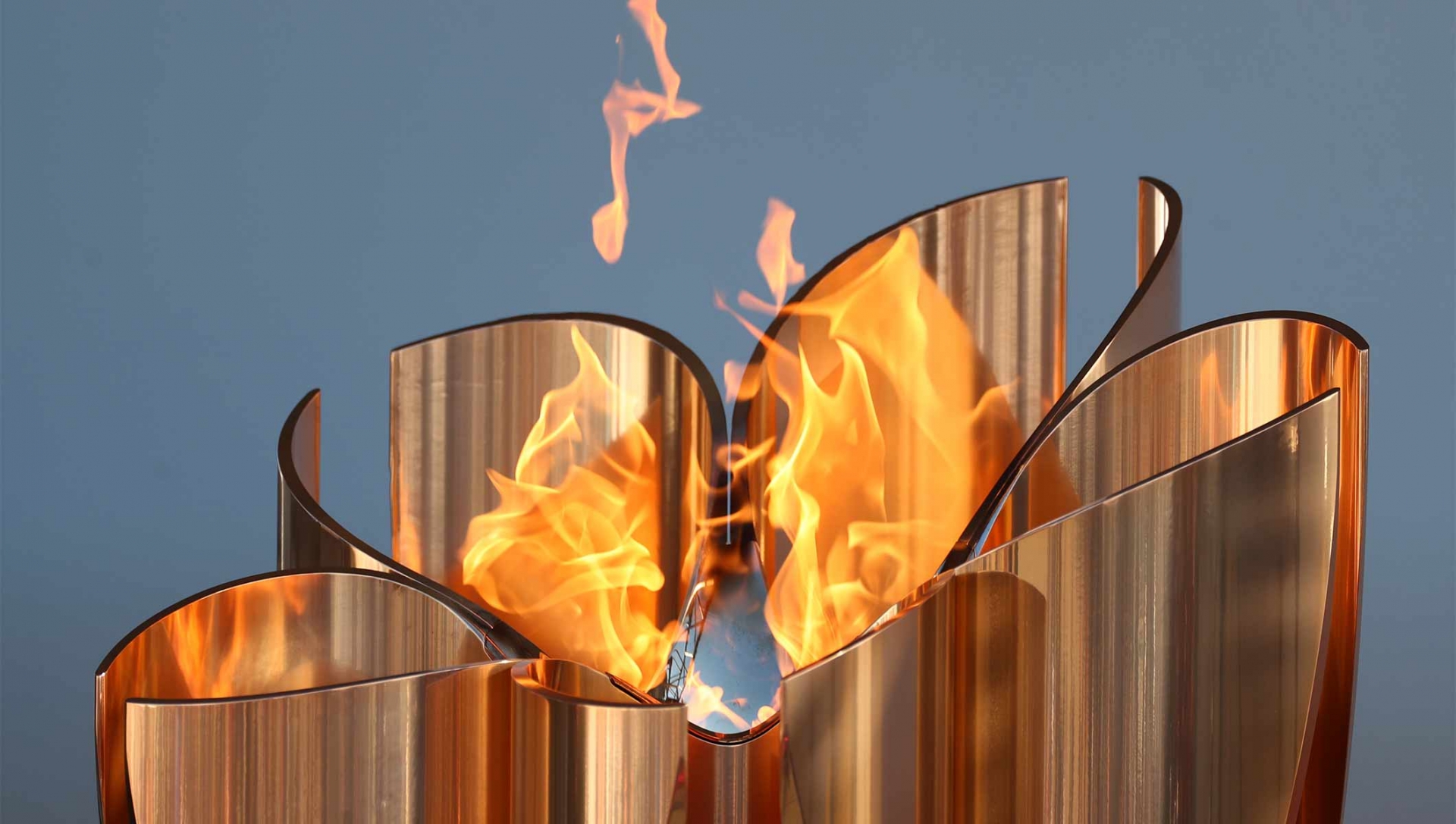 (Photo: Olympic)
Tokyo announces Olympic Torch relay plans for 2021
The Olympic Torch Relay will start its journey on 25 March 2021 from the J-Village National Training Centre in Fukushima Prefecture, and then traverse all 47 prefectures across Japan over a period of 121 days. In principle, the route and the schedule of the Relay will remain as originally planned.
As 2021 will mark the 10th anniversary of the 2011 Great East Japan Earthquake, the rescheduled Tokyo 2020 Olympic Torch Relay will aim to showcase the recovery of the areas worst affected by the disaster, in line with the Tokyo 2020 Olympic Torch Relay concept of "Hope Lights Our Way." In the wake of the COVID-19 pandemic, it will additionally symbolize the light at the end of the current dark tunnel; a beacon of hope for the world in the run-up to the Tokyo 2020 Games, themselves a symbol of the resilience, unity and solidarity of humankind.
The torch will reach Tokyo on 9 July in time for the flame to light the cauldron in the Olympic Stadium at the Opening Ceremony of the Games on 23 July.
As part of the simplification efforts for the Tokyo 2020 Olympic Games, after the one-year delay due to the COVID-19 outbreak, the Grand Start of the Relay and other ceremonies will be scaled back, as will the number of operational staff. COVID-19 countermeasures for the Relay will be announced at a later date, after full consultation with experts and the public health authorities.
Those previously confirmed as Olympic torchbearers will be given preference to run in next year's Relay, the Tokyo 2020 organizers have said. Around 10,000 torchbearers are set to take part, Olympic reported.
US threatens to shut down Baghdad embassy over attacks
Trump administration says it will permanently close embassy unless Iraq prevents rocket strikes by Shiite militias
As reported by AA, the US warned Iraq on Sunday that it is preparing to permanently shut down its embassy in Baghdad unless the Iraqi government stops a series of rocket attacks by Shiite militias against American interests.
The ultimatum was delivered in recent phone calls by US Secretary of State Mike Pompeo to President Barham Salih and Prime Minister Mustafa al-Kadhimi.
The two Iraqi officials also said the US has begun taking preliminary steps to close the embassy in the next few months, that the closure may occur simultaneously with the withdrawal of American troops from Iraq and that the Consulate General in Erbil will be kept open.
Militant groups have been frequently launching mortar attacks against Iraqi military bases housing US troops and the US embassy in Baghdad's heavily fortified Green Zone, where some foreign embassies are also located.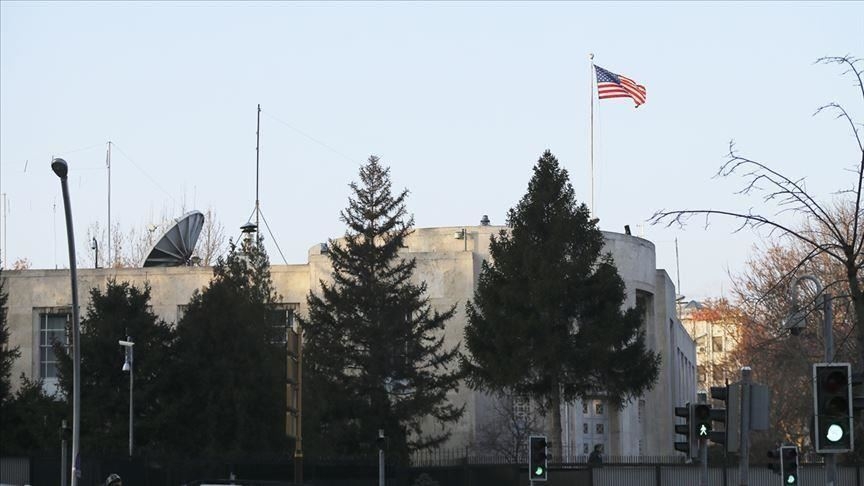 US threatens to shut down Baghdad embassy over attacks (Photo: Anadolu Agency)
Trump announces plan to deploy 150 million Covid rapid tests previously touted
The White House originally billed the deal to obtain tests, which are made by Abbott Laboratories, as a potential game-changer to battle the coronavirus pandemic. But without detailed federal guidance on how to distribute the tests, states and cities remained divided, and some of them stifled, on how to best to use those types of rapid tests and others for the testing technique known as "screening" -- which involves routinely testing people whether or not they have symptoms.
Announcing the distribution plan Monday afternoon in the White House Rose Garden, Trump claimed the testing effort would "allow every state on a very regular basis test every teacher who needs it."
"I'm pleased to report we're announcing our plan to distribute 150 million Abbott point of care tests in the coming weeks," Trump said in the Rose Garden on Monday.
And the plan marks a pivot by the Trump administration and by the President, who has repeatedly and inaccurately claimed that more coronavirus testing in the US would lead to more coronavirus cases.
About 100 million tests, the President said, "will be given to states and territories to support efforts to reopen their economies and schools immediately and (as) fast as they can."
And 50 million tests will go "to protect the most vulnerable communities," including nursing homes, assisted living facilities, hospice care, historically black colleges and tribal nation colleges, according to CNN.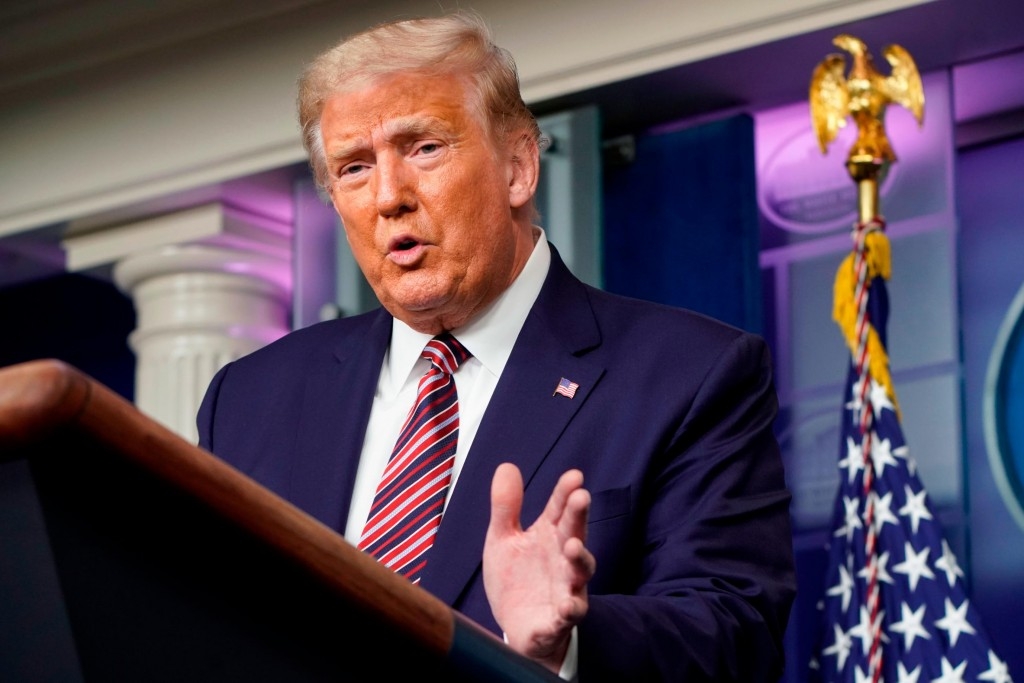 (Photo: Channel 3000)
Gold price forecast – gold markets forming short-term base
The gold market certainly looks as if it is trying to bounce from here, but we have not tested a major support level yet.
Gold markets pulled back a bit during the trading session on Monday, but then turned around to show signs of life again. By doing so, it looks as if we are trying to form a bit of a base, but not necessarily from a major support level. It is because of this that I suspect that a short-term rally may get sold into again, especially near the 50 day EMA and the $1900 level. This is not to say that I am looking to sell gold, rather that I think you probably will get an opportunity to buy gold at lower levels. I am most certainly interested in the $1800 level if we get down to that area.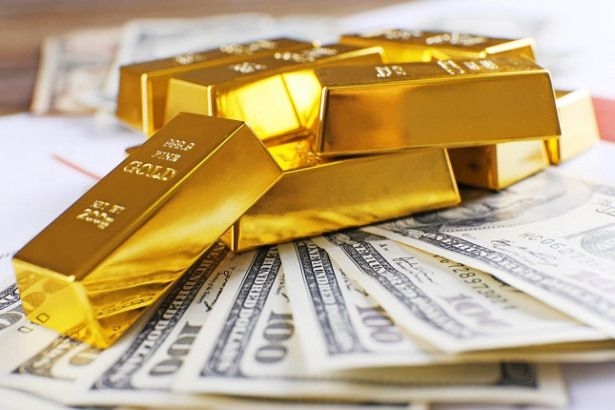 (Photo: Yahoo Finance)
The market of course is bullish longer term, so having said that it is worth paying attention to. It also is going to be based upon the safety trade, and of course the US dollar. If the US dollar continues to strengthen that could work against gold, but if it strengthens due to people looking for safety, both of these markets may go up at the same time. Do not get sucked into the idea that the dollar rising means that gold has to fall. All you have to do is look at a chart of the 1980s to see how true that is not. That being said, I like buying dips more than anything else and would do so in very small increments to build a larger and longer-term position.