North Korea may soon conduct submarine missile test, South Korea warns
North Korea may soon launch a ballistic missile from a submarine in its first such test in about a year, a top South Korean military official said Wednesday.
Won In-choul, the nominee for chairman of South Korea's Joint Chiefs of Staff, said the Hermit Kingdom has been repairing recent typhoon damage at its northeastern Sinpo shipyard, where it builds submarines.
When the repairs are complete, there is a chance Pyongyang will test a sub-launched missile, Won said, adding that the South Korean military is keeping a close watch, according to a copy of his remarks lawmaker Kang Dae-sik provided to the Associated Press.
The rogue regime has been pushing strongly to acquire the ability to launch missiles from submarines in what experts say is a worrisome development because such weapons are difficult to detect before launch.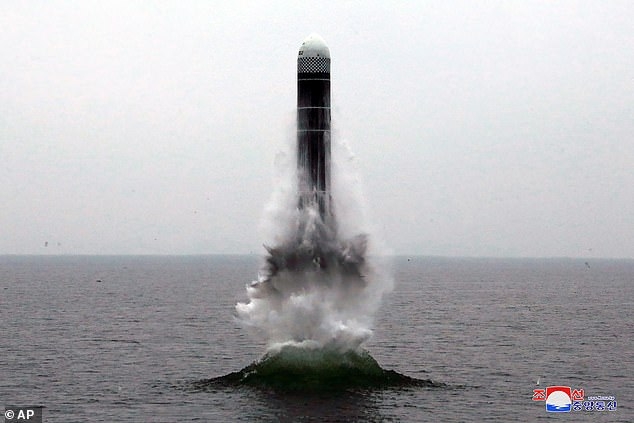 North Korea may soon launch a ballistic missile from a submarine in its first such test in about a year (Photo: AP)
Jung Changwook, who heads the private Korea Defense Study Forum in Seoul, said the North could perform a test to upgrade its nuclear attack capability and put pressure on Washington after the Nov. 3 presidential election.
But some experts say it's unlikely that Pyongyang will conduct any major test soon because it is grappling with several crises, including the typhoon damage, the coronavirus pandemic and US-led sanctions.
Barbados plans to remove Queen Elizabeth II as head of state
Barbados announced plans to remove Queen Elizabeth II as head of state next year, marking the first time in nearly 30 years since a commonwealth country dropped a monarch.
Barbados Governor-General Sandra Mason made the announcement in a speech Tuesday, revealing that the Caribbean nation would move "toward full sovereignty and become a Republic" by Nov. 30, 2021 on the country's 55th anniversary of independence from the British empire.
Proponents of the changes have long advocated for a Barbadian head of state, calling the Queen's reign of the country a symbol of imperialism.
"Having attained Independence over half a century ago, our country can be in no doubt about its capacity for self-governance. The time has come to fully leave our colonial past behind," Mason said, reading a speech written by Barbados Prime Minister Mia Mottley. "Barbadians want a Barbadian Head of State. This is the ultimate statement of confidence in who we are and what we are capable of achieving."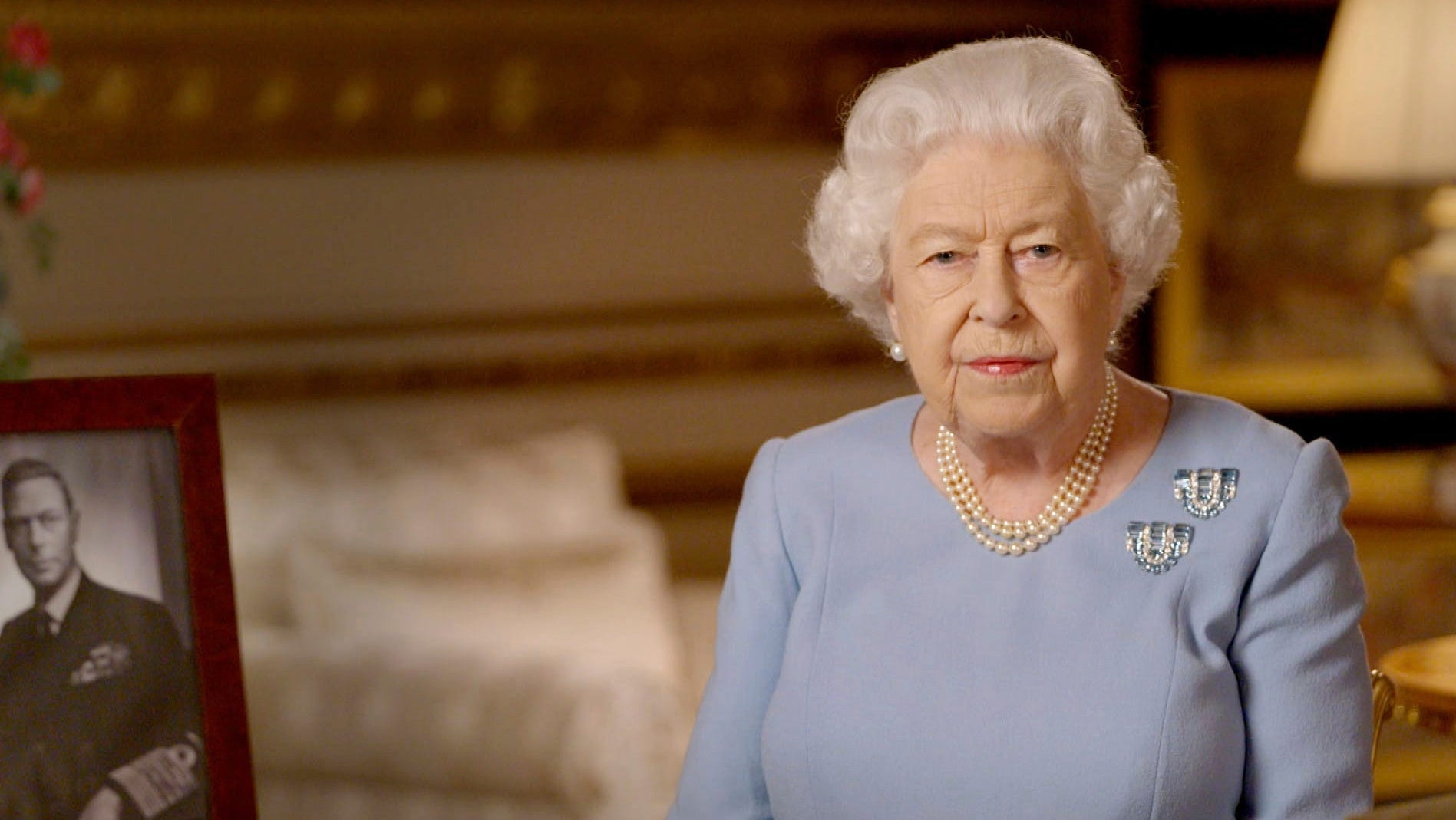 Queen Queen Elizabeth II (Photo: USA Today)
Mottley also quoted the country's first premier Errol Barrow who warned against "loitering on colonial premises."
When asked to comment on the plans, a spokesperson for Buckingham Palace told ABC News that it is a matter for the government and people of Barbados.
"The Queen is not involved in the day-to-day business of Barbados's Government," according to the royal website, which described her as a "constitutional monarch". "However, she is in regular contact with the Governor-General -- her representative there -- who keeps her updated with any significant news or developments."
U.S. envoy leading second recent high-level visit to Taiwan
A senior U.S. State Department official is due to arrive in Taiwan on Thursday afternoon to begin a three-day visit that has already drawn a warning from China.
U.S. Undersecretary of State Keith Krach is due to meet Taiwan's President Tsai Ing-wen and other senior officials, the island's foreign ministry said Thursday. Krach is the highest-level official from the State Department to visit the island in decades.
His visit follows the high-profile visit in August of U.S. Health Secretary Alex Azar, who was the highest-level U.S. Cabinet official to visit since a break in formal ties between the U.S. and Taiwanese government in 1979, when the U.S. accepted the "one-China policy" with Beijing as its government.
However, the U.S. has maintained unofficial ties with Taiwan since the official diplomatic break and is the island's most important ally and provider of defense equipment, according to AP.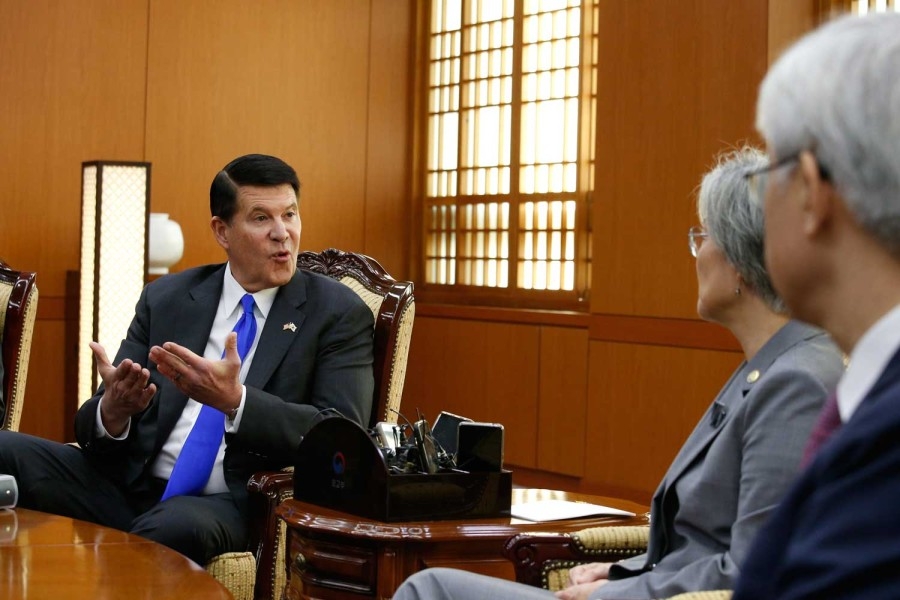 A senior U.S. State Department official is due to arrive in Taiwan on Thursday afternoon to begin a three-day visit (Photo: Stars and Stripes)
Krach is expected to participate in an economic dialogue with the Taiwanese government. He will also attend a memorial service for Lee Teng-hui, the former president who led the island's transition to democracy and who died in July.
Krach's visit has already been condemned by China, which views self-governing Taiwan as a part of its national territory and opposes official interactions of any sort between other countries and the island.
On Monday, Chinese foreign ministry spokesman Wang Wenbin urged the U.S. at a daily briefing to "stop all forms of official exchanges with Taiwan, so as to avoid serious damage to China-U.S. relations and peace and stability across the Taiwan Strait."
Gold price prediction: Prices rise following fed decision
Gold prices moved higher as the dollar moved lower following the Fed's decision to keep interest rates unchanged. The Fed will target above 2% inflation and will do everything in its power to increase inflation expectations. The US retail sales came in softer than expected which weighed on US yields and helped undermine the US dollar paving the way for higher gold prices.
Gold prices edged higher pushing higher through former resistance near a downward sloping trend line resistance seen near 1,945. Short term support is seen near the 10-day moving average near 1,945. Additional support is seen near the 50-day moving average at 1,929. Target resistance is seen near the September highs at 1,979. Medium-term momentum has turned positive as the MACD (moving average convergence divergence) index generated a crossover buy signal.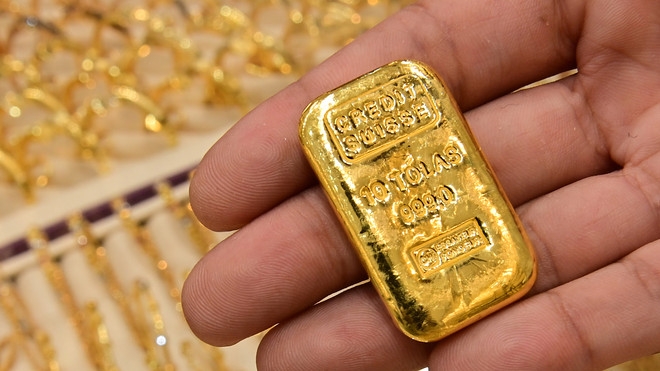 (Photo: Market Watch)
This occurs as the MACD line (the 12-day moving average minus the 26-day moving average) crosses above the MACD signal line (the 9-day moving average of the MACD line). Short-term momentum has turned positive as the fast stochastic generated a crossover buy signal. The relative strength index is moving sideways to higher which is a sign of accelerating positive momentum.
Jasmine Le