The Assassination Of Prime Minister Shinzo Abe: What We Know
Japan's former Prime Minister Shinzo Abe has died after being shot while campaigning in the city of Nara, according to hospital officials, which shocked the whole world.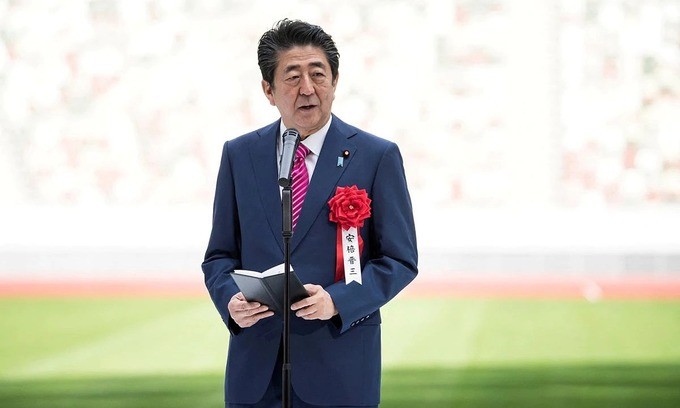 Japan's former Prime Minister Shinzo Abe attends the construction completion ceremony of the New National Stadium on December 15, 2019 in Tokyo, Japan. Photo by Reuters/Tomohiro Ohsumi
The NHK broadcaster and the Kyodo news agency first reported Abe's death on Friday, hours after incumbent Prime Minister Fumio Kishida said the 67-year-old had been gravely wounded in the gun attack.
"I'm deeply saddened and lost for words," Prime Minister Fumio Kishida said with red, swollen eyes following the news of Abe's death. "We lost a great leader who loved the nation, looked to the future, and made great achievements in various fields for the future of this country."
"We must defend free and just elections, which are at the root of democracy. I will say this to the people until the very last moment of the campaign," he said.
The police arrested the man suspected of killing Abe, who was giving a campaign speech in front of Yamato Saidaiji Station when the attack took place at around 11:30 a.m.
Videos of the incident showed two shots being fired. Japan is known for having one of the strictest gun control laws in the world, according to Japantimes.
The former prime minister was unconscious when he was transported via a medical helicopter to Nara Medical University Hospital in the city of Kashihara, south of central Nara, where he was pronounced dead on Friday afternoon in spite of hours of effort to save him.
After Abe's death, doctors at Nara Medical University Hospital told reporters that he was already in a state of cardiopulmonary arrest when admitted to the hospital at 12:20 p.m., having sustained two gunshot wounds to the front of his neck. The gunshots damaged his heart, they said.
He died at 5:03 p.m. from loss of blood, hospital surgeon Hidetada Fukushima said, adding that doctors tried to resuscitate him and gave him massive blood transfusions.
Prior to Abe's death, Kishida ordered ministers campaigning outside of Tokyo to return to the capital immediately, and convened a Cabinet meeting.
What happened?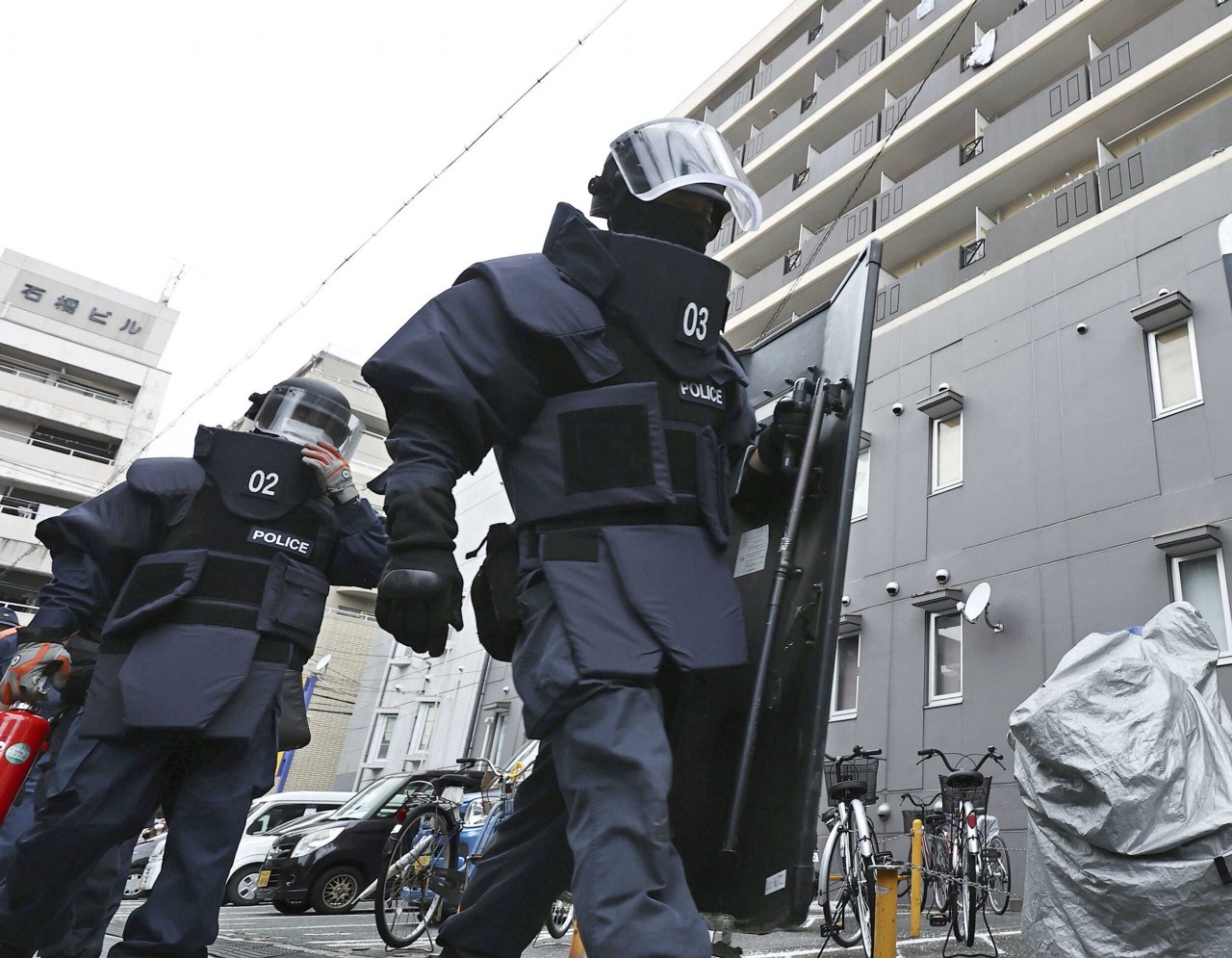 Police investigators head to a condominium owned by the man in custody for the shooting of former Japanese Prime Minister Shinzo Abe in Nara, Japan, on July 8. (Kyodo/Reuters)
Officials and local media said Abe was shot at 11:30 am (02:30 GMT) while delivering a campaign speech on a street near the Yamato-Saidaiji Station in Nara, ahead of Sunday's election for Japan's Upper House.
The NHK broadcaster said its reporter on the scene heard two gunshots before Abe collapsed on the street.
It aired footage showing Abe clutching his chest, with his shirt smeared in blood.
The suspected gunman shot at the former prime minister from behind, the broadcaster added.
TBS Television, meanwhile, reported that Abe had been shot on the left side of his chest and apparently also in the neck.
Abe collapsed, visibly bleeding, and bystanders began to administer cardiac massage, witnesses said. The shooter was wrestled to the ground and taken into custody.
Where was Abe pronounced dead?
Abe was immediately transferred to Nara Medical University in Kashihara city.
NHK and Kyodo news agency said Abe appeared to be in a state of cardiac arrest when airlifted to the hospital, after initially being conscious and responsive.
The Associated Press news agency quoted a local fire department official as saying that Abe was not breathing and said that his heart had stopped while being airlifted to the hospital.
Hours later, Abe was pronounced dead by the hospital in the afternoon.
"Shinzo Abe was transported to [the hospital[ at 12:20 pm. He was in a state of cardiac arrest upon arrival. Resuscitation was administered. However, unfortunately, he died at 5:03 pm," said Hidetada Fukushima, the hospital's professor of emergency medicine.
Man arrested for murder after the fatal shooting of Shinzo Abe
A 41-year-old man has been arrested for murder after the fatal shooting of the former Japanese prime minister Shinzo Abe.
The man, Tetsuya Yamagami, reportedly told police after his arrest on Friday that he "was frustrated with the former prime minister and targeted Abe with the intention of killing him", according to the national broadcaster NHK.
Police said the suspect had confessed and had a grudge against what was described as a "specific organization" he believed Abe was a part of.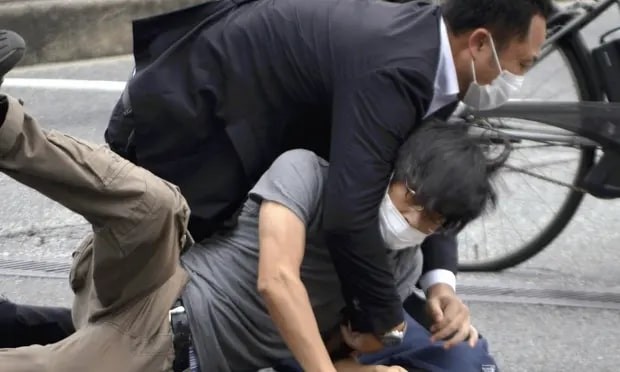 Tetsuya Yamagami (bottom) is arrested after the shooting. Photograph: Katsuhiko Hirano/AP
Abe was only a minute into his speech, delivered to the public at a traffic island in the western city of Nara, when Yamagami, dressed in brown trousers and a grey shirt, approached from behind. He pulled a weapon from a bag and began firing.
Two gunshots were heard, and a cloud of smoke appeared. Audience members ducked down in terror. A witness told NHK they saw fragments of plastic fly over the crowd.
Abe collapsed, his shirt marked with blood. Bystanders began to give first aid.
Yamagami was immediately tackled by men in suits, who appeared to be security officials. He did not try to run, or say anything, witnesses told local media.
Police officers dressed in protective gear, helmets, and carrying shields, later raided his apartment in Nara city. Inside, they discovered more guns and a potential explosive device and warned members of the public to stay away.
Yamagami used a handmade weapon in the attack on Friday morning: a double-barrelled device, wrapped in black tape, had been found on the ground near where Abe was shot. Japan has some of the world's strictest rules on gun ownership, and extremely low rates of gun crime.
"The first shot sounded like a toy bazooka," a woman told NHK. "He didn't fall and there was a large bang. The second shot was more visible, you could see the spark and smoke."
How the world reacted to Shinzo Abe's death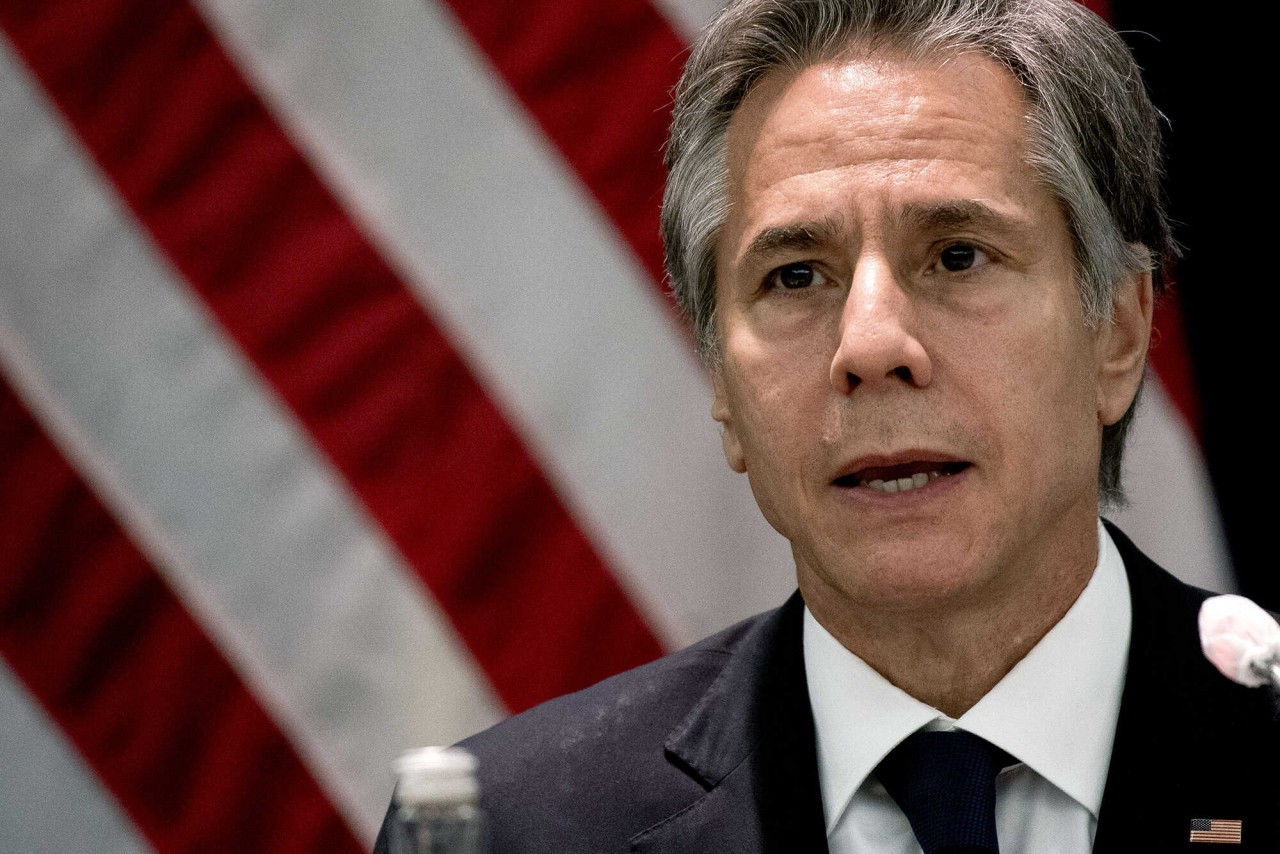 US Secretary of State Antony Blinken speaks during a meeting at the G-20 Foreign Ministers Summit in Nusa Dua, on Indonesia's resort island of Bali, on July 8. (Stefani Reynolds/AFP/Getty Images)
Tributes to Shinzo Abe have continued to pour in from politicians around the world, many of whom recalled their visits with the former leader and expressed their shock at his killing.
French President Emmanuel Macron said "Japan has lost a great prime minister."
"On behalf of the French people, I send my condolences to the Japanese authorities and people after the assassination of Shinzo Abe. Japan has lost a great Prime Minister, who dedicated his life to his country and worked to bring balance to the world," Macron tweeted.
US Secretary of State Antony Blinken called Abe's assassination "shocking," and praised Abe as "a leader with great vision" and an "extraordinary partner," who took US-Japanese relations "to new heights."
"It's profoundly disturbing in and of itself, it's also such a strong personal loss for so many people," Blinken said Friday.
A number of former leaders who worked with Abe during his time as Japanese prime minister also offered their condolences.
Former British Prime Minister David Cameron said Abe was "a good friend personally, a strong partner to the UK, and a thoroughly kind and decent man." He called his death "devastating and truly shocking."
Israel's ex-leader Benjamin Netanyahu said he "will always remember Shinzo Abe and cherish our deep friendship," while Nicolas Sarkozy, the former French prime minister, called him "a great leader who left his mark on Japan."
Canadian Prime Minister Justin Trudeau called Abe's death "incredibly shocking," adding that he was "deeply saddened." Trudeau tweeted, "The world has lost a great man of vision, and Canada has lost a close friend. My thoughts are with his wife, Akie, and the people of Japan as they mourn this loss. You'll be missed, my friend."
Brazilian President Jair Bolsonaro called Abe "a brilliant leader" in a tweet Friday. "I receive with extreme indignation and grief the news of the death of @AbeShinzo, a brilliant leader who was a great friend of Brazil. I extend to Abe's family, as well as to our Japanese brothers, my solidarity and my wish that God watch over their souls in this moment of pain," he said.
Ukrainian President Volodymyr Zelensky sent his "deepest condolences" to Abe's family and the people of Japan. "Horrible news of a brutal assassination of former Prime Minister of Japan Shinzo Abe. I am extending my deepest condolences to his family and the people of Japan at this difficult time. This heinous act of violence has no excuse," Zelensky tweeted.
Taiwanese President Tsai Ing-wen said she was "extremely pained" by Abe's passing, referring to the late leader as "the staunchest friend of Taiwan." Tsai Ing-wen said Abe was "an old friend" she had known "for more than a decade."
UN Secretary-General António Guterres tweeted his condolences over Abe's assassination. "I'm deeply saddened by the horrific killing of Shinzo Abe, former Prime Minister of Japan," Guterres said. "I had the privilege of knowing him for years & will always remember his collegiality & commitment to multilateralism. My condolences to his family, and the people & Government of Japan."
Former US President Barack Obama said he's "shocked and saddened" by Abe's assassination. In a statement, he recounted the close relationship the two leaders forged during his second term in office and the "extraordinary alliance" between the two nations. In 2016, Obama traveled to Hiroshima with Abe — becoming the first sitting US president to do so — and later that year, Abe returned the gesture, becoming the first Japanese prime minister to visit Pearl Harbor.
Former US President George W. Bush, who worked with Abe during his first stint as Japanese prime minister in 2006, said in a statement that he was "deeply saddened to learn of the senseless assassination," adding that "Shinzo Abe was a patriot of his country who wanted to continue serving it."
In a message of condolence to the emperor of Japan, Queen Elizabeth II said Abe's "love for Japan, and his desire to forge ever-closer bonds with the United Kingdom, were clear. I wish to convey my deepest sympathy and condolences to his family and to the people of Japan at this difficult time."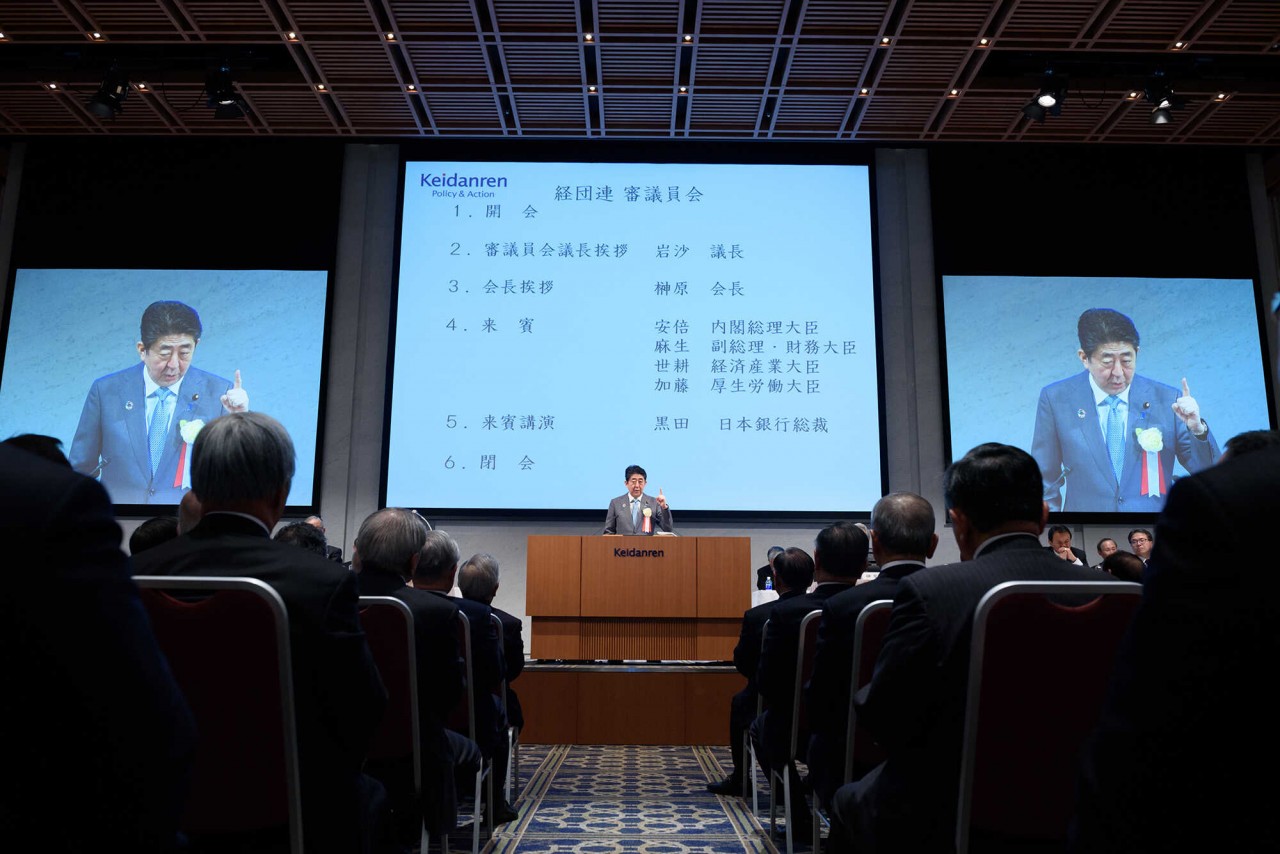 Shinzo Abe, Japan's Prime Minister, speaks during an event hosted by business lobby Keidanren (Japan Business Federation) in Tokyo, Japan, on December 26, 2017 (Akio Kon/Bloomberg/Getty Images)
Vietnam condoles former PM Shinzo Abe's death with Japan
Vietnam sent condolences to Japan after former Prime Minister Shinzo Abe was assassinated Friday.
On behalf of the leaders of the Communist Party, State, and the people of Vietnam, Prime Minister Pham Minh Chinh sent condolences to Japanese Prime Minister Fumio Kishida, the Ministry of Foreign Affairs said in a statement, according to VnExpress.
PM Chinh conveyed his deep sympathies to the Japanese authorities and people, as well as the family of the former Japanese PM, remarking on the nation's appreciation "for the special affection and precious support" that the late leader had for Vietnam.
Minister of Foreign Affairs Bui Thanh Son also sent condolences to Japanese Foreign Minister Yoshimasa Hayashi.
Former Prime Minister Abe had expressed his love for Vietnam many times. In 2014, he chose Vietnam as the first country to visit after taking office as the prime minister of Japan.
Abe, Japan's longest-serving leader, died at 67 at a hospital in the western city of Nara after being shot in the back while campaigning for a parliamentary election.
The suspect of the shooting was identified as Tetsuya Yamagami, who admitted to the police that he held grudges against an organization he believed Abe was connected to.
Many other world leaders like U.S. President Joe Biden and Russia president Vladimir Putin have also sent condolences to Japan.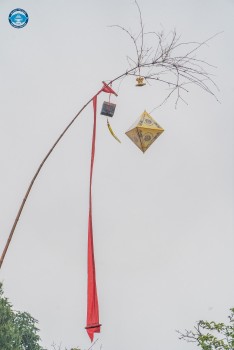 Viet's Home
In the past, the Neu pole (a tall bamboo pole with red garment strips used to ward off evil spirits during the lunar New Year) lowering ceremony at the royal palace of the Nguyen Dynasty was performed to mark the end of the New Year holiday and prepare to enter a new working year.