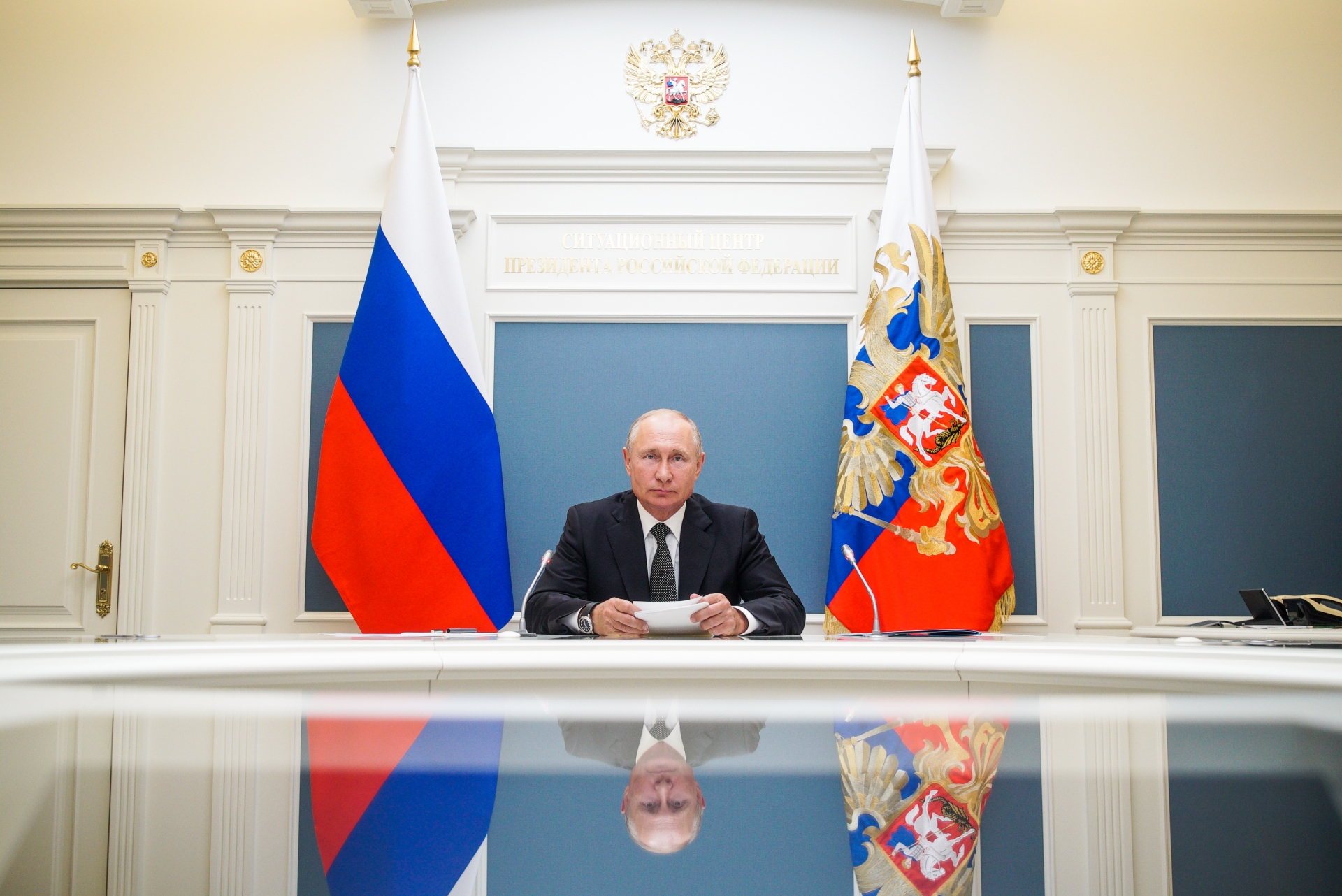 Vladimir Putin now able to extend his rule until 2036 (Photo: Time Magazine)
Russia referendum: Vladimir Putin now able to extend his rule until 2036
77.6% of voters have approved Vladimir Putin's proposed amendments to the 1993 constitution, meaning the Russian President could hold power until 2036.
The voting is based on ballots from three-fourths of Russia's precincts. The overall turnout was believed to be around 65% as polling stations closed in Moscow and Western Russia, while some regions reported a turnout of up to 90%, according to Euro News.
The vote marks the end of a historic election that saw ballots open for a full week to encourage a higher voter turnout, in the meantime avoid crowds in the COVID-19 time.
Kremlin critics, however, have voiced their doubts over the motives of prolonging the polling stations, saying the long time could be a tool to manipulate the result. The turnout figures were also be called into question.
51,000 new COVID-19 cases detected in the US within24 hours
The US sets a new record with 51,000 new infections reported in one day, with 37 out of 80 states seeing a high rise.
According to Reuters, Florida confirmed its largse spike since the outbreak, with 10,000 new one-day increase – more than any European country had at the height of their outbreaks.
California, another epicenter, saw positive tests climb 37% with hospitalizations up 56% over the past two weeks.
In Texas, a one-day increase on Thursday is approaching 8,000.
As many as 128,706 COVID-19 patients across the States have succumbed to the novel coronavirus.
Earlier on Wednesday, President Donald Trump said he said he was "all for masks" after long resisting wearing a mask in public.
"I'm all for masks. I think masks are good," Trump told Fox Business in an interview. "People have seen me wearing one." The comment came as the cumulative infections in the country were surging.
Other world leaders, including Canada's Justin Trudeau and France's Emmanuel Macron, have worn masks in public to encourage their use.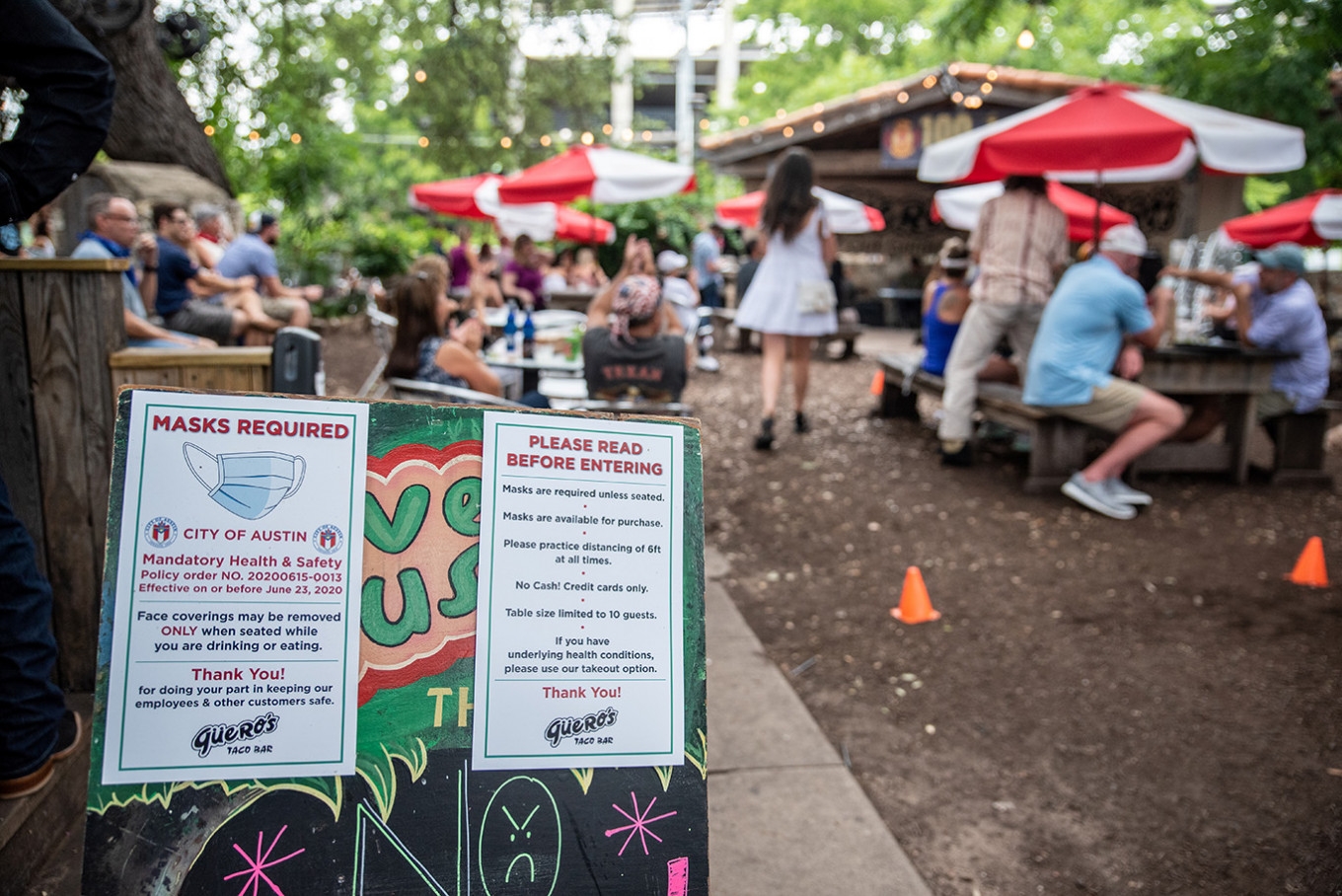 The US sets a new record with 51,000 new infections reported in one day, with 37 out of 80 states seeing a high rise (Photo: The Kakarta Post)
US soldiers landed on trees in a parachuting
At least six paratroopers and two firefighters were injured during the accident, which occurred at 9 pm Thursday.
The soldiers from the 173rd Airborne Brigade had drifted off course during the jump and ended up in trees on Grafenwoehr, a sprawling training area in Bavaria.
Rescue helicopters, firefighters and a mountain rescue team were mobilized to search for the soldiers as night began to fall over the vast training area.
"We did not know exactly how many soldiers were hanging in the trees or if they were lying somewhere on the ground," brigade spokesman Maj. Chris Bradley said.
A 62-year-old firefighter sustained severe but non-life-threatening head injuries when one of the soldiers fell out of the tree he'd crashed into during the exercise Wednesday, according to Stars and Stripes. The firefighter í nơ in the intensive care unit of a local hospital.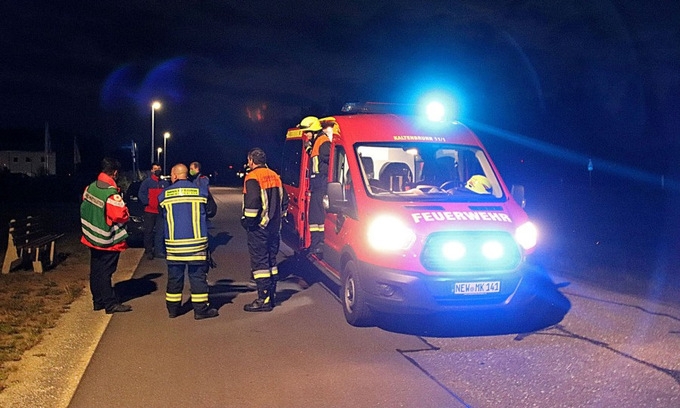 German rescue forces deployed to search for trapped US soldiers on July 2 (Photo: Stripes)
Oil Rig Count Collapse Beginning To Slow
Baker Hughes reported on Thursday that the number of oil and gas rigs in the US fell again this week, by 2, to 263, showing the second small loss in the number of active rigs in as many weeks after a long streak of major losses.
The total oil and gas rigs is now sitting at 700 fewer than this time last year.
The number of active oil and gas rigs in the United States has continued to decline over the last seventeen weeks.
The number of oil rigs decreased for the week by 3 rigs, according to Baker Hughes data, bringing the total to 185—compared to 788 active rigs this time last year.
The total number of active gas rigs in the United States rose this week by a single rig, landing at 76 total rigs. This compares to 174 rigs a year ago, as reported by Oil Price.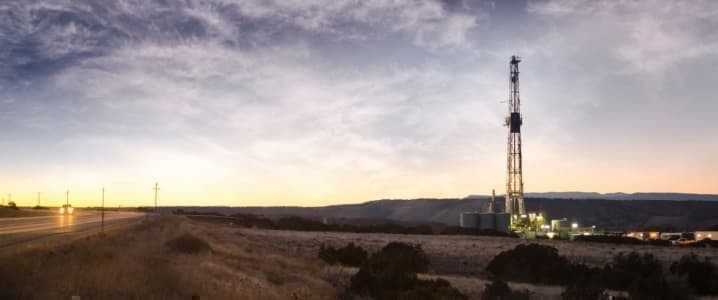 Oil Rig Count Collapse Beginning To Slow (Photo: Oil Price)
To compare active rigs with supply figures, the EIA's estimate for oil production in the United States, which rose for the first time in eleven weeks for week ending June 19, held fast for the second week at 11 million barrels of oil per day for week ending June 26. Oil production in the United States is still 2.1 million bpd less than the all-time high for US production.
Canada's overall rig count rose this week by 5, settling at 18 active rigs. Oil and gas rigs in Canada are now down 102 year on year.
At 1:17pm, WTI was trading up 0.98% at $40.21 on the day and up almost $2 per barrel week over week. The Brent benchmark was trading up 1.31% at $42.58—up roughly $1.50 per barrel from this time last week. The positive sentiment is thought to be triggered by better than expected jobs data.
Jasmine Le