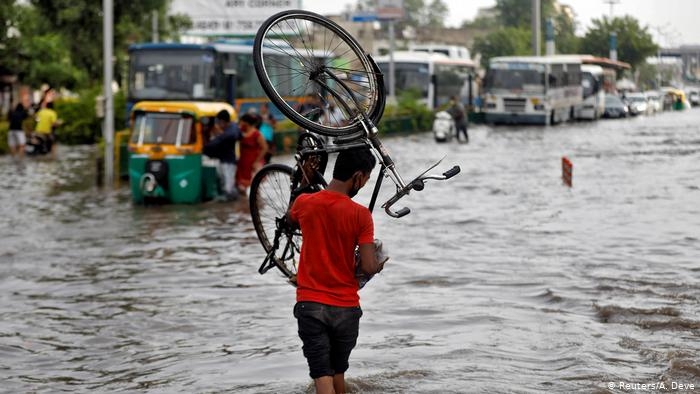 120 deaths and over 40 injuries have been reported in a lightning strikes in India (Photo: DW)
Over 100 killed by lightning strikes in India
120 deaths and over 40 injuries have been reported in a lightning strikes in India's eastern Bihar state and in the northern state of Uttar Pradesh.
Most of the victims are farmers working outdoor while the incident happened.
The two states announced a compensation of 400,000 rupees ($5,300) for the next of kin of each of the dead, as reported by Reuters.
On Thursday, PM Narendra Modi tweeted his condolences to the victims' families.
Lightning and thunderstorms are common during the rainy season in India with the seasonal monsoon covering most of the country's northern region. The change in meteorological patterns has, however, seen a longer gap of dry weather between bouts of torrential rain, leading to more lightning strikes.
In 2018, over 2,300 people were struck to death by lightning, the National Crime Records Bureau reveals.
13 new COVID-19 infections reported in mainland China
Of the 13 newly-confirmed cases in mainland China, 11 are in Beijing, according to the National Health Commission. The new cases in mainland China and Beijing are, however, down from 19 and 13 a day earlier, respectively.
As of June 27, China is the 22nd hardest-hit country in the world, with a total of 83,462 cases and 4,634 deaths.
Meanwhile, the novel coronavirus has spread to 13 countries and territories around the world and 2 international conveyances, affecting over 9.9 million people and causing nearly 128,000 fatalities.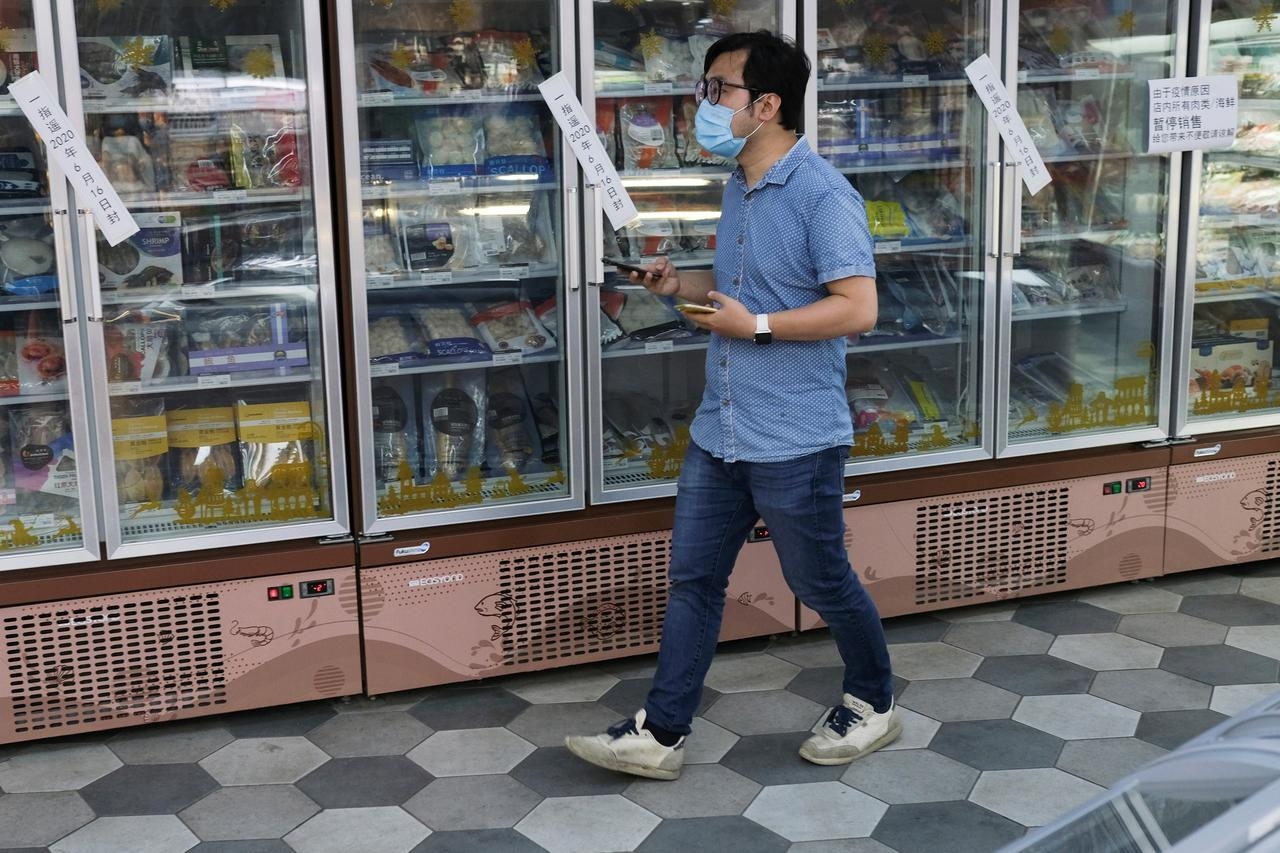 Of the 13 newly-confirmed cases in mainland China, 11 are in Beijing (Photo: Reuters UK)
US restricts visa for Chinese officials over Hong Kong
The United States will restrict visas to Chinese Communist Party officials it deems responsible for undermining Hong Kong's autonomy, said Secretary of State Mike Pompeo on Friday.
The move is largely symbolic but could be a harbinger of sanctions aimed at dissuading Beijing from the imminent passage of a national security law for Hong Kong, which has become yet another flashpoint in US-China relations.
The legislation, which bans acts of subversion and foreign interference in Hong Kong's politics, is seen by Washington as a sign that Beijing is eroding the territory's freedoms guaranteed by international law, but Beijing has warned Washington not to interfere in its internal affairs.
"Hong Kong's high degree of autonomy and the full implementation of the Sino-British Joint Declaration, as well as respect for human rights, are of fundamental importance," said Mr Pompeo.
"The United States will continue to review its authorities to respond to these concerns."
The State Department did not name the officials who would be hit by the visa restrictions on Friday. But Ms Sun said that wording of Mr Pompeo's announcement did not seem to apply to officials in Hong Kong's government, Straight Times reported.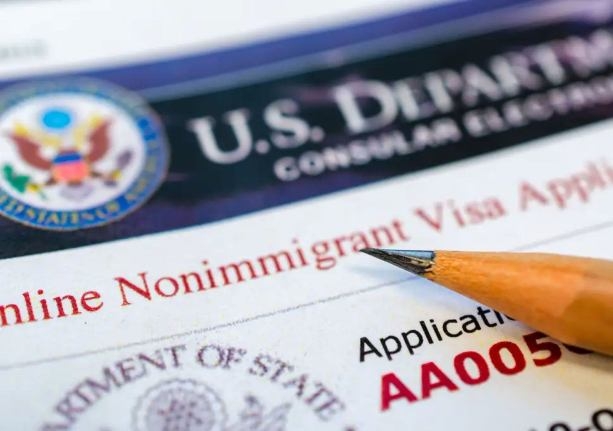 US restricts visa for Chinese officials over Hong Kong (Photo: Vanguard)
Higher gold prices will continue as long as COVID-19 does
The fundamental factors which have taken gold pricing from $1460 in March, to within four dollars of $1800 per ounce this week are still present, and they continue to be highly supportive of gold prices. First and foremost, and at the root of other fundamental issues is the global COVID – 19 pandemic which is now in its fourth month. In that short period of time the total number of reported cases globally has swelled to 9,649,299, resulting in the loss of 487,800 souls.
The pandemic resulted in businesses globally shutting down as countries went into a lockdown mode to slow the spread of the virus. This lockdown led to a massive global unemployment rate. In the United States as of June 22nd 33 states still have double digit unemployment rates. Even with a fractional improvement from the April unemployment rate of 14.7%, the unemployment numbers for May were a staggering 13.3%. The number of individuals unemployed in the United States is approximately 30 million, leaving one out of ten Americans jobless.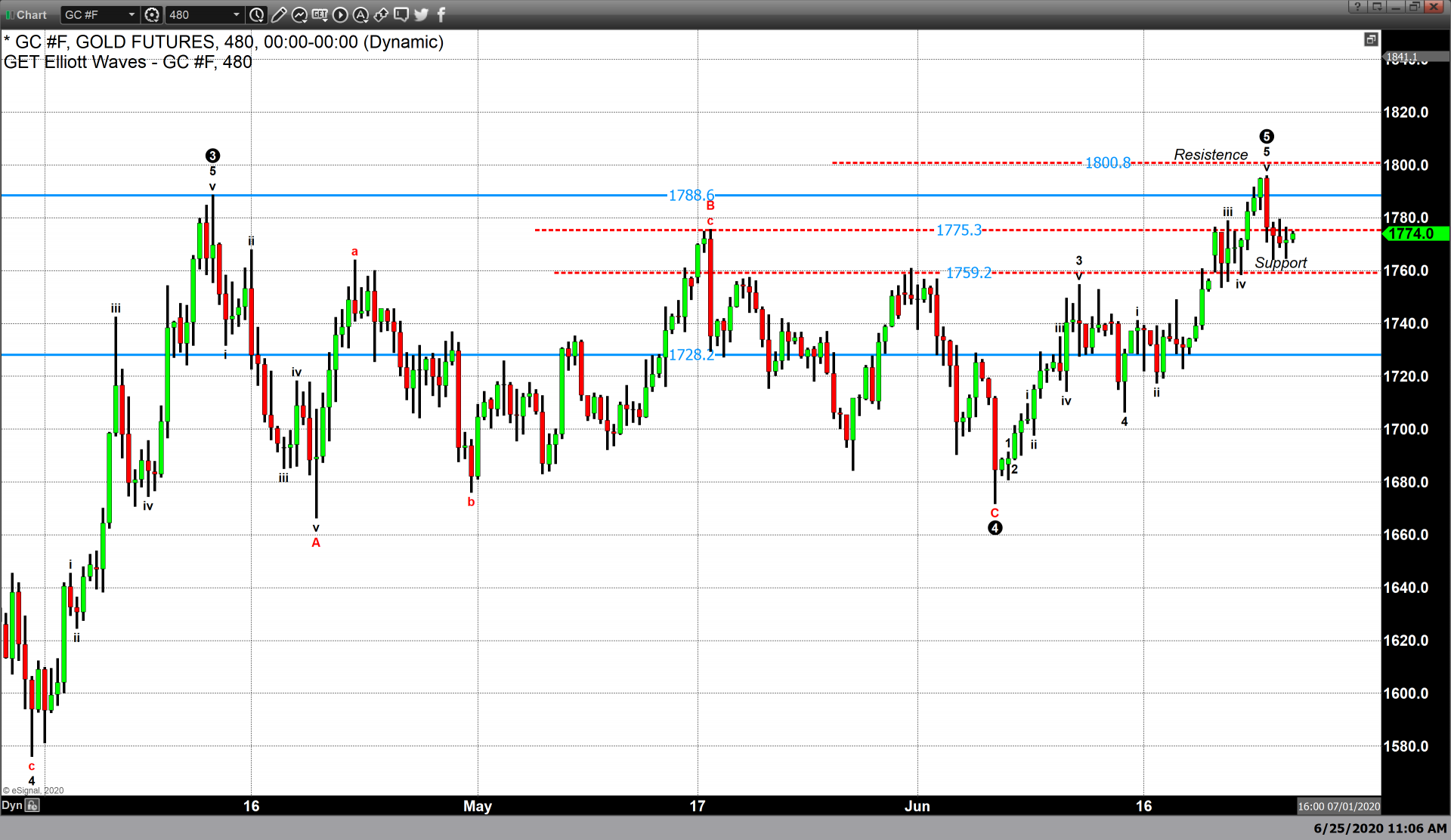 (Photo: Kitco)
The U.S. Treasury Department has allocated roughly $3 trillion in aid through the "CARES Act". The Federal Reserve took interest rates to near zero and simultaneously infused liquidity into the economy through a monetary policy of quantitative easing and added $3 trillion to their balance sheets as they purchased mortgage-backed securities, U.S. treasuries and now corporate bonds. These actions are not isolated as many other central banks including the European Central Bank have implemented extremely accommodative monetary policies.
Also, highly supportive of gold pricing are rising tensions between the United States and China in regards to the trade war. In a letter to lawmakers on June 24, the Pentagon provided a list of 20 "Communist Chinese military companies" operating in the United States, Kitco reported.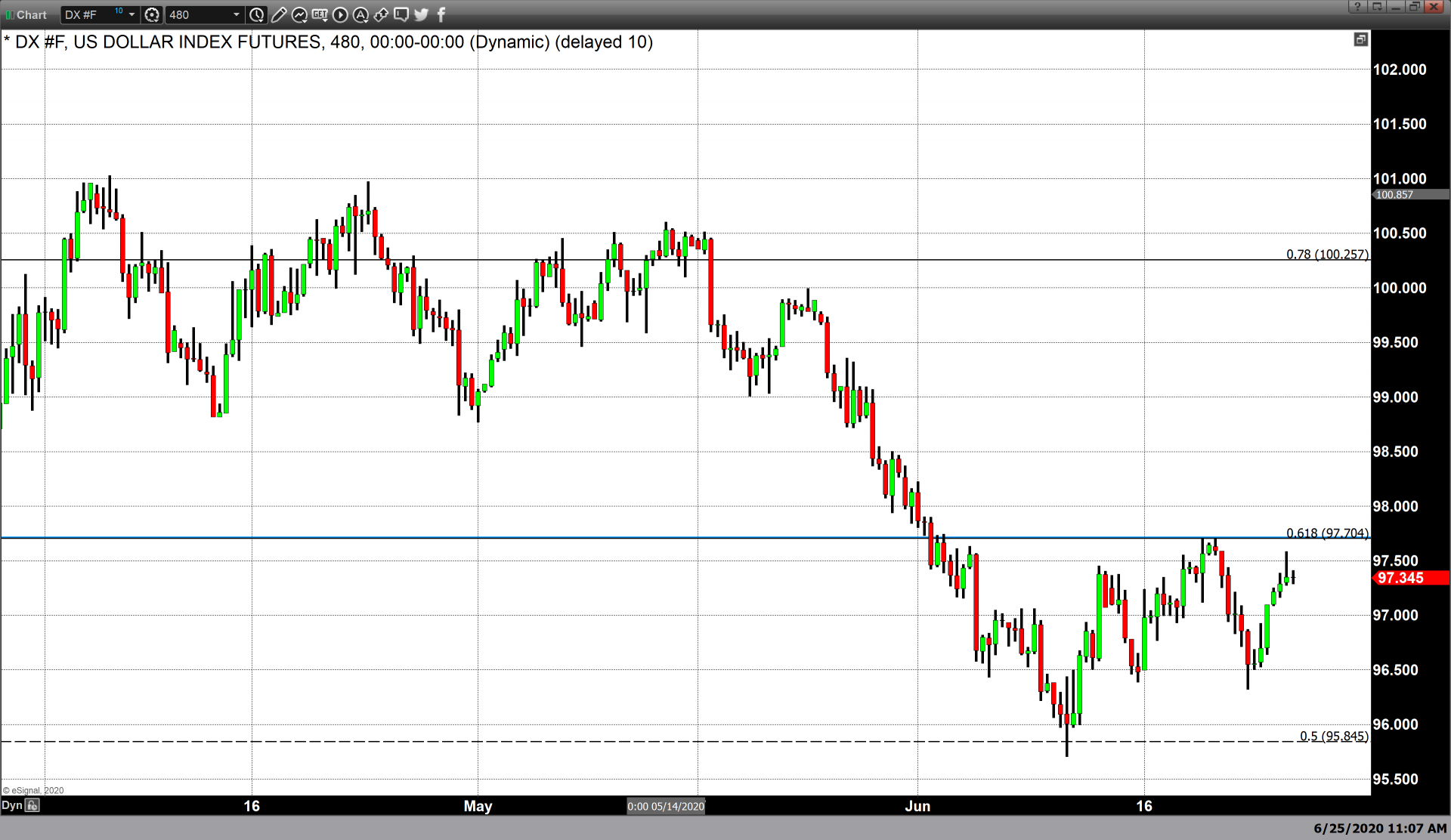 (Photo: Kitco)
Not since the financial crisis of 2008 have, we witnessed the kind of economic upheaval that is currently plaguing countries worldwide. Not since the financial crisis of
2008 have, we seen gold pricing gain value at such a rapid pace. It seems highly likely that until the pandemic has run its course and the global economy returns to pre-pandemic numbers, that we will continue to see gold prices at this level or higher.
Jasmine Le