World news today June 23: WHO says COVID-19 cases soar in big nations, especially Brazil
World news today, June 23: WHO says COVID-19 cases soar in big nations, especially Brazil, Trump suggests Obama may have committed treason, The U.S. Navy Is Ready for Trouble in the South China Sea, Michael Keaton in talks to return as Batman and oil crisis in China are making headlines today (June 23).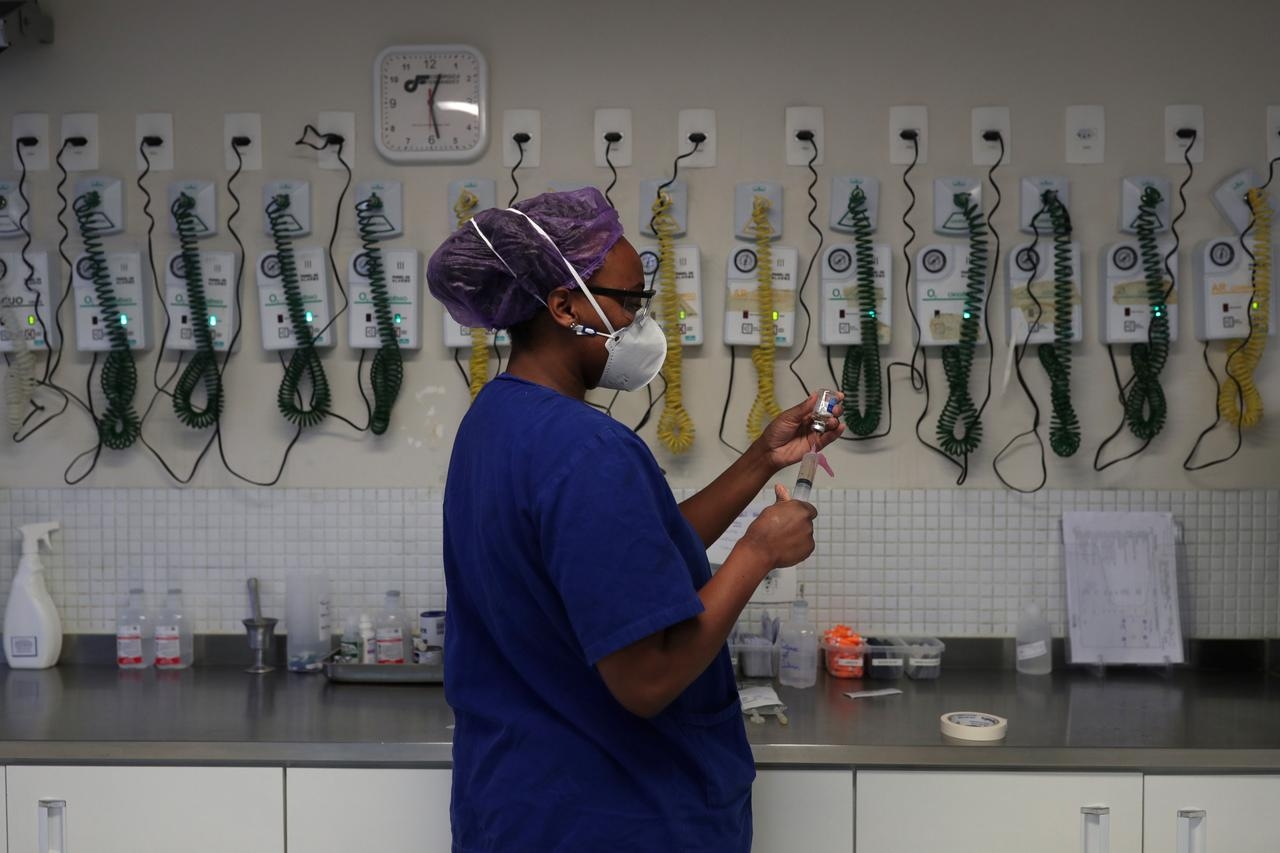 COVID-19 cases soar in big nations, especially Brazil (Photo: CNBC Africa)
WHO: COVID-19 cases soar in big nations, especially Brazil
The world recorded more than 183,000 new coronavirus cases on Sunday, the most in a single day since the outbreak started in December, WHO chief Tedros Adhanom Ghebreyesus said.
"Certainly the numbers are increasing because the epidemic is developing in a number of populous countries at the same time and across the whole world," WHO's top emergencies expert, Mike Ryan, told an online briefing.
Global cases surpassed 9 million on Monday, with the United States, China and other hard-hit countries also reporting new outbreaks, according to a Reuters tally.
Ryan said there had been a jump in cases in Chile, Argentina, Colombia, Panama, Bolivia and Guatemala, as well as Brazil, which had passed the 1 million mark - second only to the United States - and reported a record 54,000 cases in the previous 24 hours.
He said some of the jump in Brazil might reflect changes in the reporting system, and possible under-estimating the actual number of cases.
The WHO also said it was worried about Germany, where the reproduction rate of the virus hit 2.88 on Sunday, well above the maximum level of one transmission per person needed to contain the disease over the longer term.
Tedros said a lack of global leadership and unity in fighting the virus was a bigger threat than the outbreak itself, and that politicisation had made the pandemic worse, Reuters reported.
Trump says Obama may have committed treason
President Trump on Monday suggested without evidence that his predecessor, former President Obama, committed treason in connection with the investigation into the 2016 Trump campaign's contacts with Russia.
"Treason. Treason. It's treason," Trump said in an interview with CBN News. The president did not elaborate on the specific charge but repeated his assertion that the previous administration "spied" on his campaign in the course of the Russia probe.
Trump signaled he was looking forward to the results of U.S. Attorney John Durham's ongoing investigation into the origins of the Russia investigation, calling the Connecticut prosecutor "highly respected" and praising Attorney General William Barr.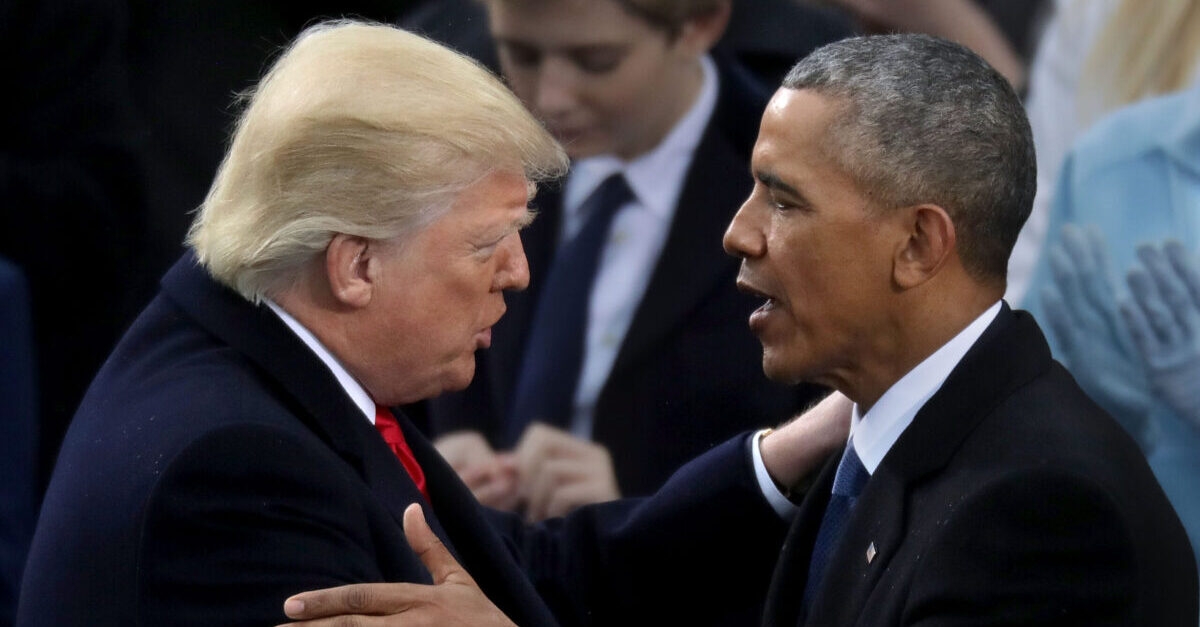 Trump suggested without evidence that Obama, committed treason in connection with the investigation into the 2016 Trump campaign's contacts with Russia (Photo: Getty Images)
Trump and his allies have long charged that FBI agents were motivated by political bias in targeting his 2016 campaign as part of the investigation into Russia's election interference, which was eventually taken over by former special counsel Robert Mueller. The investigation dogged Trump during his first two years in office, and he regularly derided it as a "witch hunt."
A Justice Department inspector general report issued last year, however, found that the FBI was not driven by bias in its decision to open investigations into Trump campaign associates and that those probes had an adequate predicate, as reported by The Hill.
The U.S. Navy in a show of force in South China Sea or Near Taiwan
According to The National Interest, the U.S. Navy is preparing for expansive two-carrier attacks in the Pacific by connecting the USS Theodore Roosevelt and USS Nimitz Carrier Strike Groups for combined operations near the Taiwan Strait and the South China Sea.
The exercise is intended to ensure that U.S. carrier power-projection is ready, capable and highly functional should it need to launch coordinated combat operations in the area.
Navy commanders are referring to this a specific effort to sustain "readiness" in a highly "pressurized region," of course acknowledging the current U.S.-Chinese tension.
The strike groups will support air defense drills, sea surveillance, replenishments at sea, defensive air combat training, long-range strikes, coordinated maneuvers and other exercises, the Navy statement explained.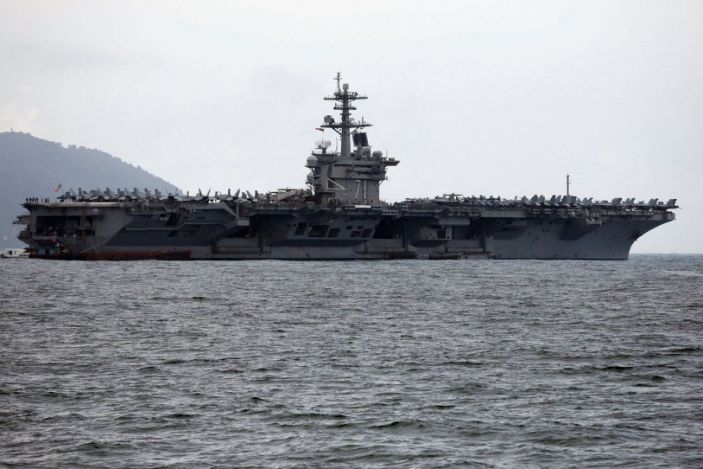 The U.S. Navy is preparing for expansive two-carrier attacks in the Pacific (Photo: Yahoo News)
While not the first time the Navy has conducted dual-strike group operations in the Pacific, the maneuvers are not without technical and strategic challenges. Multi-carrier attack succeeds by virtue of elaborate networking, command and control and air-confliction efforts, while also delivering a massive advantage to maritime attack options by, essentially, doubling firepower, surveillance potential and weapons capability.
Not only do these types of operations extend the Navy's ability to attack inland targets to a larger extent, extend target-searching dwell time and enable coordinated multi-platform strikes, but they also greatly improve destroyer-and-cruiser launched missile attacks. Each Carrier Strike Group consists of a carrier, cruiser and two destroyers, bringing a large, integrated combination of sea-launched assets.
Michael Keaton in talks to return as Batman
Michael Keaton is in the early stages of conversations with DC over reprising the role he last played in 1992's Batman Returns. The Birdman star would appear in The Flash, a solo outing for Ezra Miller's character who was introduced in Batman v Superman before also starring in Justice League. It's not yet clear how big or small the role would be, The Guardian reported.
The Flash is set to be directed by It film-maker Andy Muschietti. The plot will allegedly ignore the two Joel Schumacher Batman films and continue on after Batman Returns. It's based on 2011 comic Flashpoint which sees The Flash travel back in time to save his mother.
Keaton was last seen in Tim Burton's Dumbo and his upcoming projects include 9/11 drama Worth and Aaron Sorkin's The Trial of the Chicago 7. He is also rumoured to be returning as Spider-Man villain Vulture in Sony's Morbius.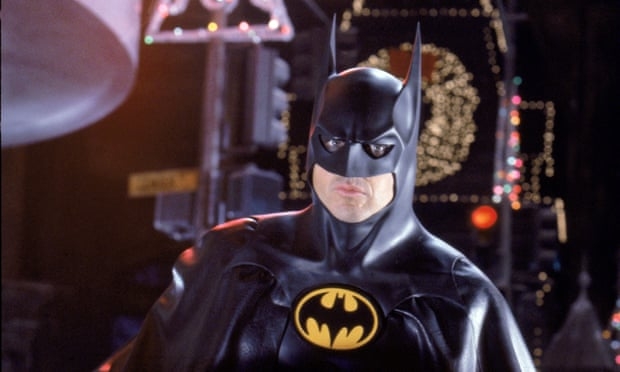 Michael Keaton is in the early stages of conversations with DC over returning as Batman (Photo: The Guardian)
China's oil industry is in crisis
Another Chinese oil firm has defaulted on a dollar-denominated bond, bringing the total value of defaults in all sectors of China's offshore bond market to US$4 billion so far this year, more than double the value of defaults in the same period last year, Bloomberg estimates.
Oil equipment and oil services company Hilong Holding said on Monday that it is defaulting on a US$165-million bond after an insufficient percentage of noteholders had agreed to swap the notes with new debt. The minimum acceptable level of noteholders to agree to the debt exchange offer was 80 percent, while just 63.45 percent had agreed to tender notes for the exchange offer.
Hilong Holding is currently assessing the impact of the default on its other indebtedness, it said.
Earlier this month, Fitch Ratings downgraded Hilong Holding's Long-Term Foreign-Currency Issuer Default Rating to CC from B to reflect the high refinancing risk related to the US$165-million 7.25% senior unsecured notes due on June 22. According to Fitch, low oil prices may result in a longer-term deterioration in Hilong Holding's credit metrics as sales decline and margins contract.
The low oil prices and the economic slowdown from the COVID-19 pandemic have hit the finances of Chinese companies, including such in the oil industry, and defaults in its so-called offshore bond market have accelerated in recent months.
Last month, Hong Kong-listed oil exploration firm MIE Holdings Corporation defaulted on a dollar-denominated bond, becoming the first victim from the oil sector in China's offshore bond market. Independent oil refiner Shandong Qingyuan Group later also failed to pay a principal installment of a US$1-billion loan.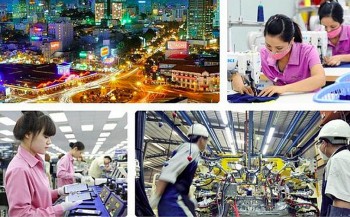 National
Vietnam News Today (Jan. 17): Vietnam records 15,643 new Covid cases; Northern region to turn severely cold from January 17; 'New normal' adaptation leads to positive forecast for Vietnamese economy in 2022; Vietnam-China clash tickets open for sale in two days.