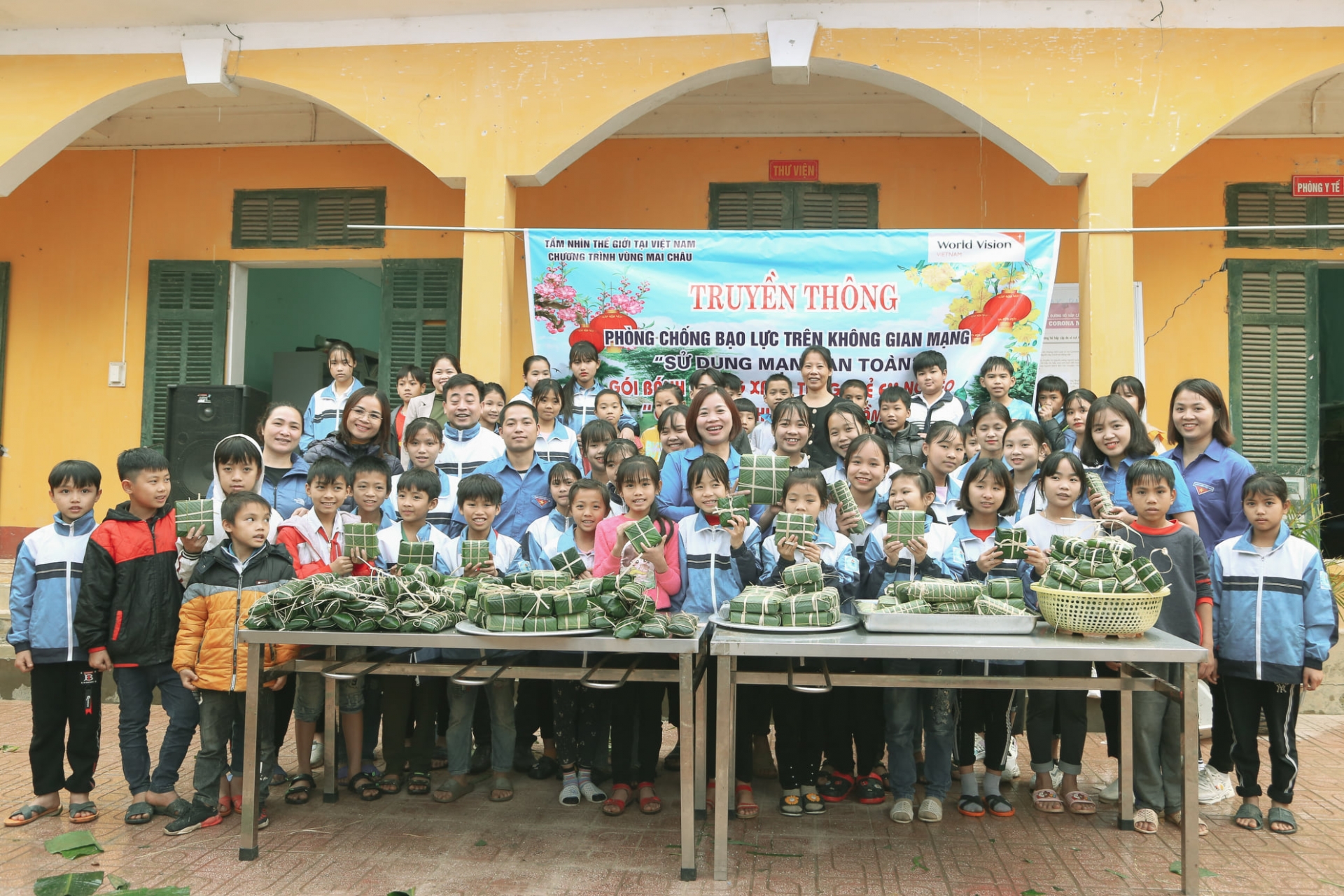 Tet (Lunar New Year) festival is the biggest holiday of the year for the Vietnamese people. The festival impresses foreign visitors with its interesting traditional culture activities.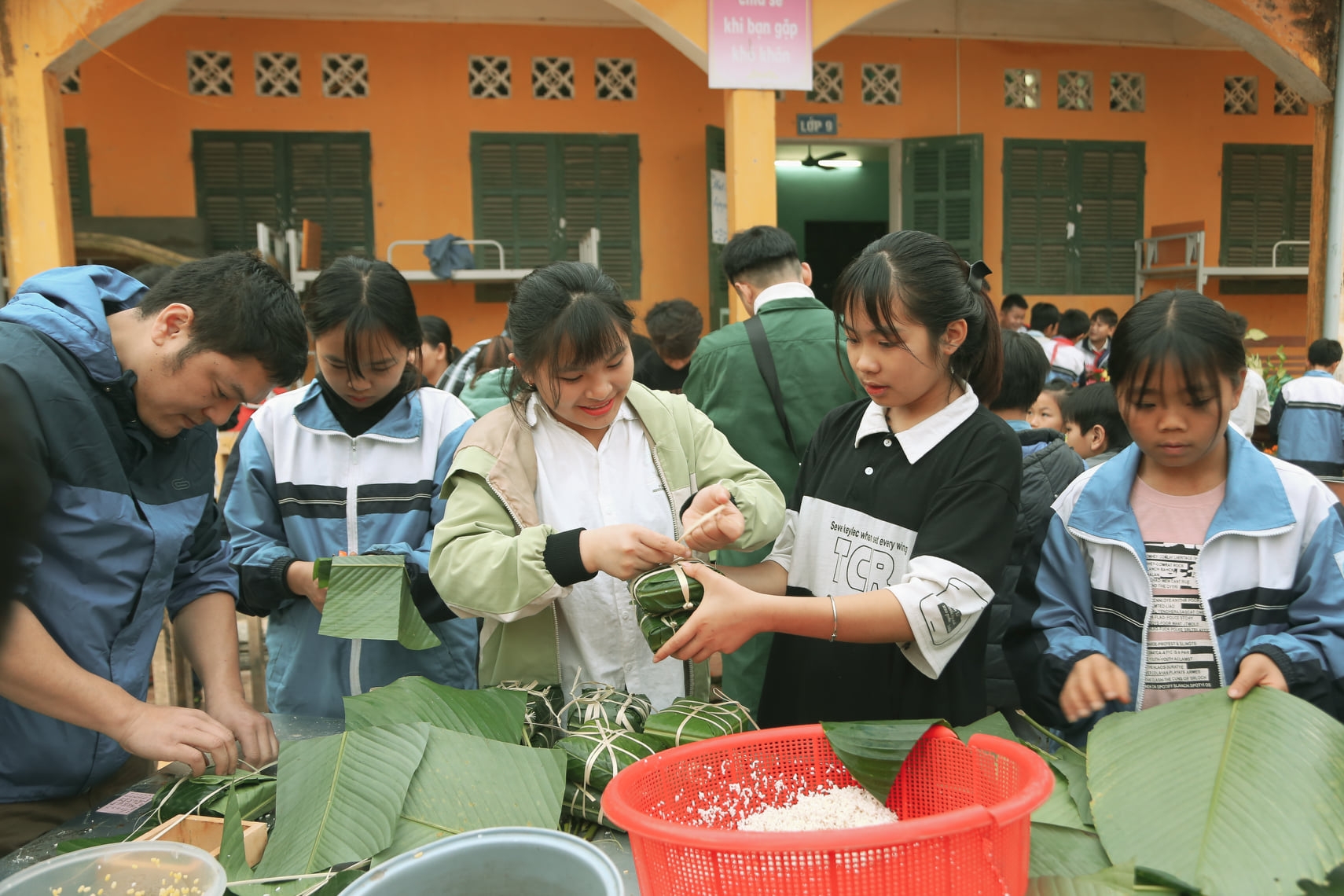 World Vision Vietnam, in collaboration with the Program Management Board of Mai Chau district, Hoa Binh province, organized a Lunar New Year (Tet) festival in three project communes - Tan Thanh, Thanh Son, and Son Thuy.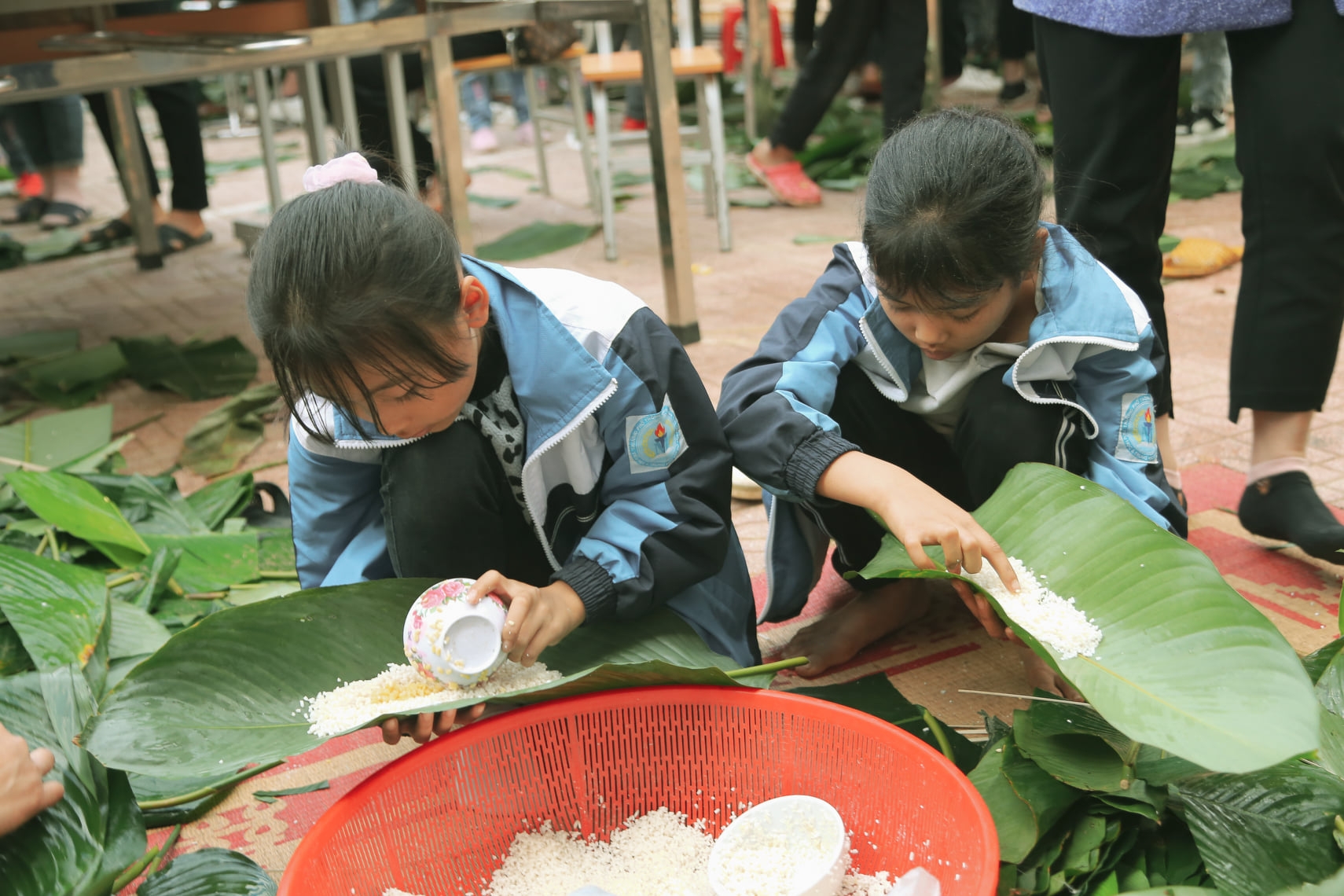 This is World Vision Vietnam's annual activity to spread the good spirit and practices of the traditional Lunar New Year while supporting people in difficult circumstances to enjoy a more cozy and comfortable Tet.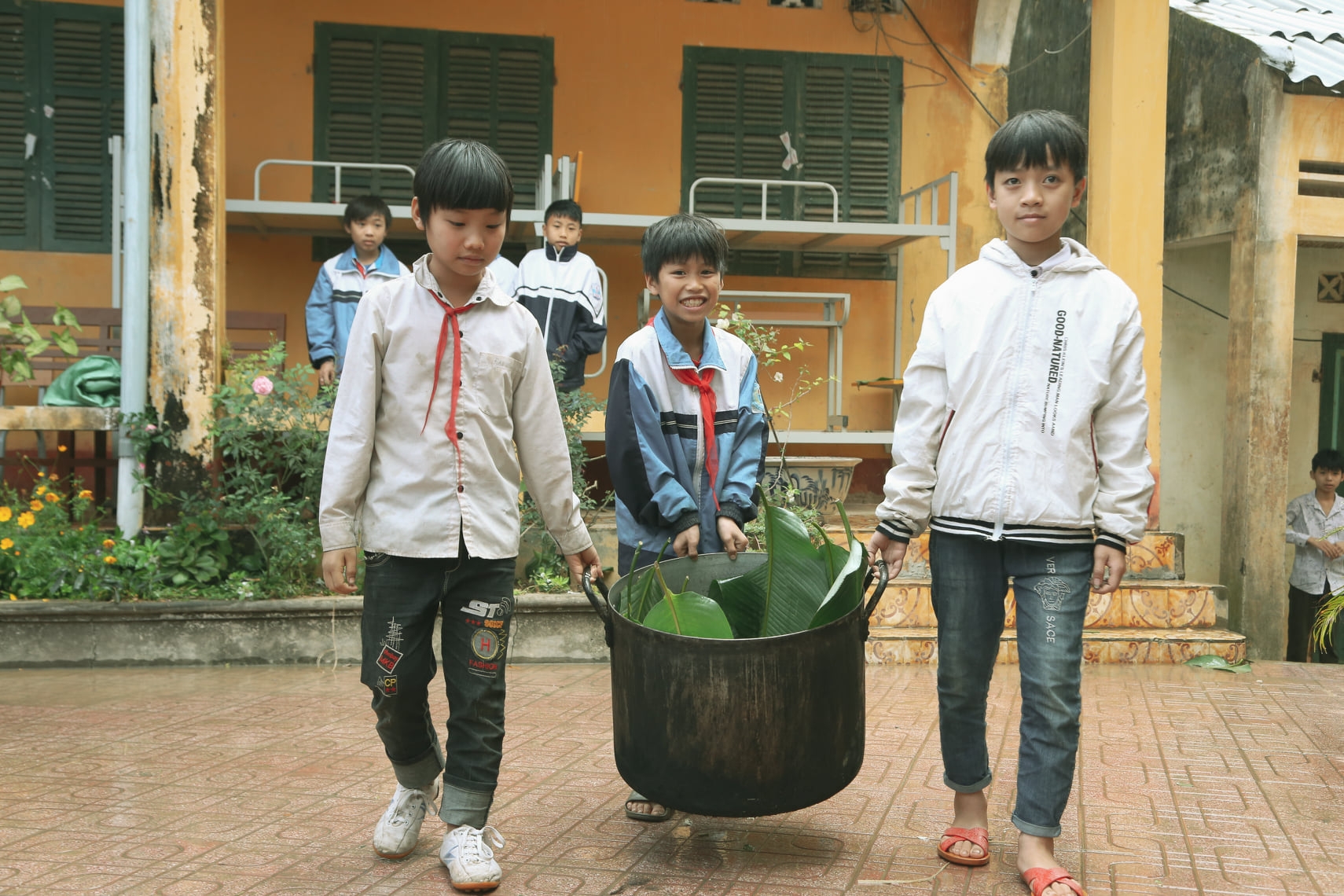 One of the most traditional special foods for Tet is Banh Chung or sticky rice cake. Banh Chung is made of sticky rice, pork and green bean wrapper inside a special leaf called Dong and boiled for about 12 hours.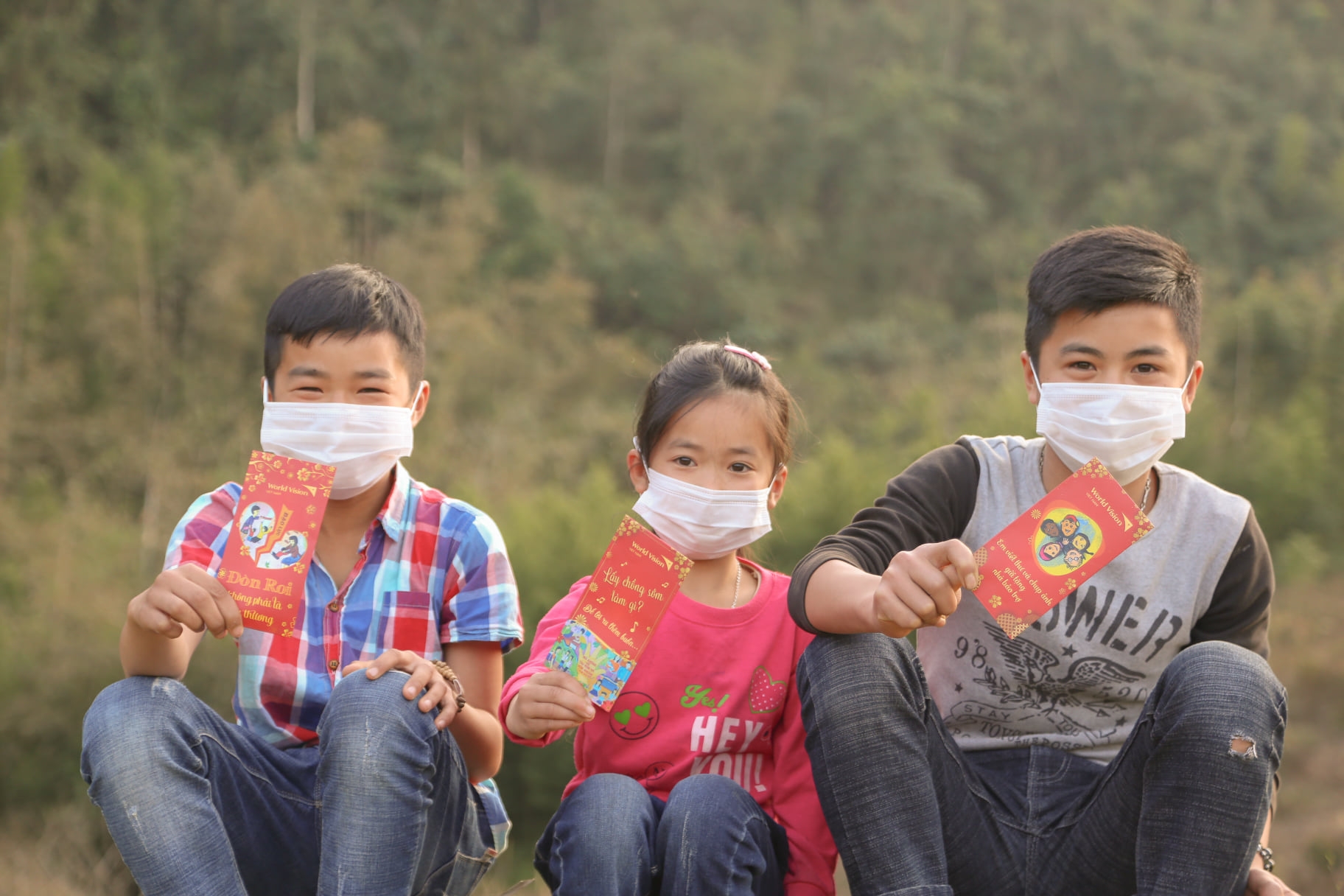 At the event, nearly 1,000 participants (including children and adults) prepared 734 green rice cakes to give to children in difficult circumstances, 160 gift packs were awarded, and 16,320 lucky money portions were distributed to households in the project area.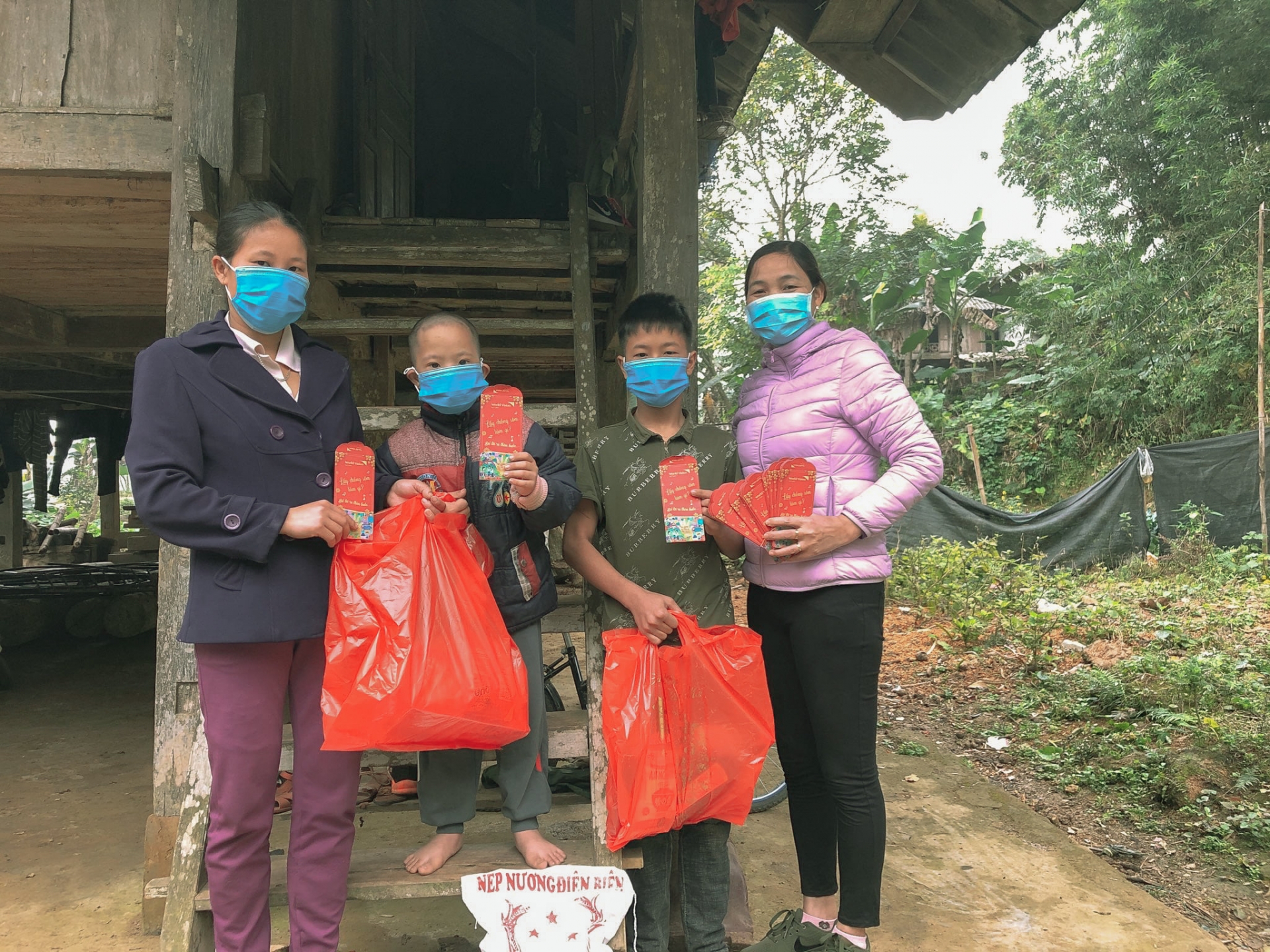 With a total budget of USD 2,270, it is estimated that about 2,650 children and 2,720 adults have benefited from this series of Tet activities.
Hannah Nguyen