World's largest solar energy group eye investment in renewable energy in Vietnam
Adani Green Energy, the group that has recently been recognized as the owner of the world's largest solar production facilities is looking to invest in the Vietnamese renewable energy industry.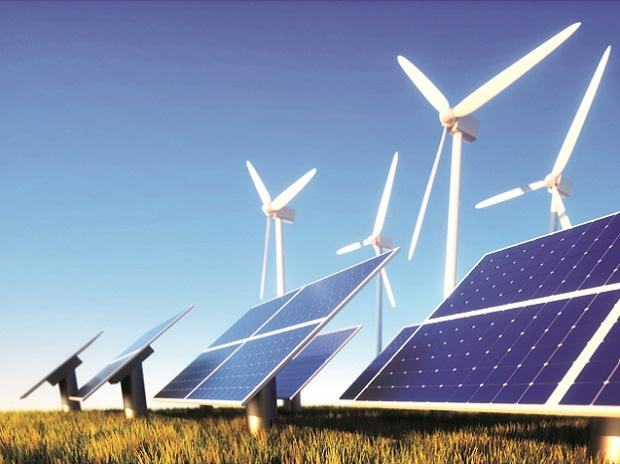 Adani Green is looking to invest in the Vietnamese renewable energy industry.
Illustrative photo: Bussiness Standard
Recent years have witnessed several Indian firms with billions of dollars in turnover decide to make long-term investments or surveys in an effort to prepare investments or expand their current business dealings in the country, including Adani Group. Their intention to get involved in the local renewable energy sector was first presented by the CEO of Adani Group during his working trip to Vietnam in 2018 in a meeting held with Prime Minister Nguyen Xuan Phuc, VOV reported.
As a multidisciplinary industrial group that operates globally through six public companies, Adani Group has a total revenue of US$15 billion along with a market capitalization of US$30 billion. Most notably, they have poured money into building greater transport infrastructure facilities throughout India.
At present, TSV Joint Stock Company and Adani Company are in the process of carrying out operations at the Phuoc Minh Wind Power Plant Project in Ninh Thuan.
According to Mercom Capital, last year saw the nation among the top five markets in terms of annual solar power system installation capacity. With the local economy forecast to grow between 6.5% and 7.5% annually until 2030, the country will need approximately 90,000 mW and 130,000 mW of power by 2025 and 2030, respectively.
Mercom Capital has stated that renewable energy will be a leading priority aimed at assisting Vietnam to reduce its dependence on fossil fuels, whilst also dealing with issues relating to pollution and promoting sustainable development.
India-based Adani Green Energy has previously recognized as the top solar PV developer in the world based on its operational, under construction, and awarded (contracted) projects, according to Swarajya.
According to a report by research firm Mercom that ranked the top 10 global large-scale (utility-scale) solar PV developers, Adani was the #1 global solar power generation asset owner with a solar portfolio of 12.32 Gw at the end of 2019. Mercom's report noted that Adani's solar portfolio exceeded the total capacity installed by the entire United States solar industry in 2019 and will displace over 1.4 billion tons of carbon dioxide over the life of its assets.
The group is now one of the most fully integrated solar players in the world, manufacturing solar cells and modules, undertaking project development, construction, financial structuring, and owning and operating its assets through its robust internal asset management platform.