Young Overseas Important to Creative Innovation in Vietnam
In recent years, the words "creative innovation" has been frequently mentioned. This is considered as a key to helping Vietnam to achieve its development goals. The Communist Party and Government has confirmed the decisive role of innovation, science and technology, and issued a variety of policies and measures to develop those fields.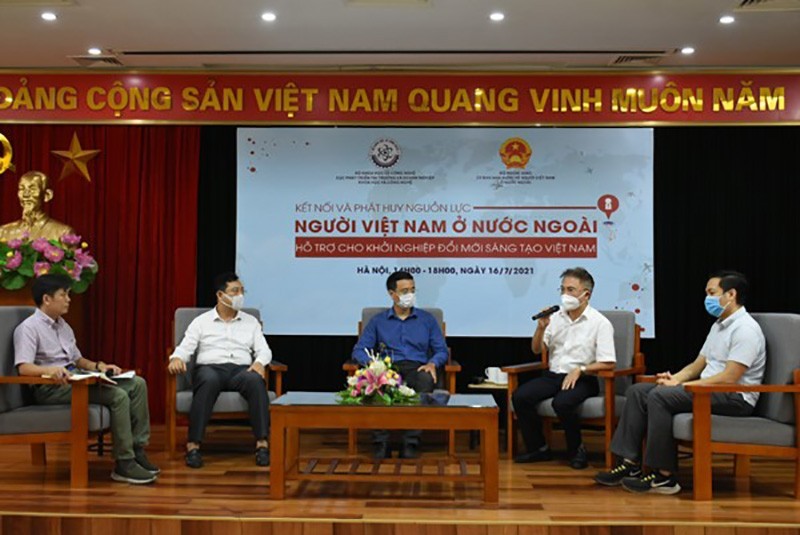 Speakers and delegates discussed the topic "Building a network of overseas Vietnamese experts to support creative innovation" on July 16, 2021. Photo: Quehuong Magazine
Vietnam is still lagging behind in terms of technological readiness, innovation and labour productivity.
According to the World Intellectual Property Organization (WIPO), in 2021, Vietnam ranked 44th in the Global Innovation Index (GII) and still holds top position among low-middle-income countries but was downgraded from 42nd in 2020.
Human resources are important to overcome limitations, create a favourable environment and strong motivation for innovation, science and technology.
The 13th Party Congress identified human resource development, especially high-quality human resources, as one of three strategic breakthroughs: "continue to promote industrialization and modernization based on scientific and technological advancements, and innovation"; "promote creative innovation and technology transfer, develop science and technology.
With people as the center, and the driving force of development, Vietnam has to focus on human potential development in order to achieve development goals.
The great potential of the Vietnamese people is from both Vietnamese living in the country and Vietnamese overseas. This was reaffirmed in the Conclusion 12-KL/TW issued on Aug. 12 by the Political Bureau that overseas Vietnamese are "important resources" contributing to the national construction, development and defence.
Potential of young overseas Vietnamese
It is estimated that about 5.3 million Vietnamese live and work in 130 countries and territories, 80% of which are in developed countries and about half of them are young people.
According to the State Committee for Overseas Vietnamese, the number of overseas Vietnamese under the age of 45 accounts for about 60% in the US, Germany and Australia. More than 50% of overseas Vietnamese are living in those three countries.
The potential of young overseas Vietnamese today is demonstrated in three aspects.
The first is in their qualifications. Currently, there are about 500,000 overseas Vietnamese with graduate degrees or higher, of which many work at research institutes, universities, and technology centers of developed countries such as the US, Japan, and Canada.
They have chances to access education and experience in a developing environment, so generally, they have modern, dynamic, creative thinking. They dare to think big and change things.
The second is financial potential. It is estimated that the expatriate community has an annual income of about 50 billion USD, of which the income of young expatriates can reach 30 billion USD per year.
The third is that expatriates care for their motherland. Although born, raised and educated in a foreign environment, Vietnamese blood makes a difference between overseas Vietnamese and foreign investors and experts coming to Vietnam for work. That is the ability to adapt faster to Vietnamese culture, being able to have "Vietnamese soul" and "Vietnamese quality" in their products and ideas.
Indeed, over the past years, many young expatriates have returned and initially made their mark in their homeland. For instance, Esther Nguyen (living in the US) with Pops Worldwide, specializing in music distribution; Lam Tran (living in France) with WisePass application; and Founder Kimble Ngo (Vietnamese Canadian) with Ampmarketing Blockchain specializes in applying technology to city development.
Daniel Hoai Tien. Photo: Nld
Another Vietnamese-American Daniel Hoai Tien, an expert on sustainable agriculture and cooperative models, decided to return to his homeland. Hoai Tien has travelled throughout remote areas, helping indigenous people develop a sustainable agricultural product chain.
Hoai Tien said: "Our core value is our cultural identity and based on Vietnamese culture, we reach out to the world. As young people, you and I must be proud to be Vietnamese and confidently introduce our country's values to the world."
Over the past years, following the policy of the Government, the State Committee has actively coordinated with other departments, localities, and relevant agencies to develop and comment on policies to create favourable conditions for overseas Vietnamese in the field of investment, start-up and innovation as well as organize activities to connect businesses, organizations and individuals in Vietnam and abroad.
Some events were held such as the forum "Connecting Vietnamese startups in the US and Vietnam" on Dec. 9, 2017, in San Francisco, USA; the forum "Connecting Vietnamese startups in Vietnam and abroad" on June 26, 2018, in Ho Chi Minh City; and the seminar "Connecting and promoting overseas Vietnamese resources to support creative innovation" on July 16, 2021.
Currently, the State Committee is coordinating with the Ministry of Science and Technology to co-direct the organization of Techfest 2021 to promote the participation of overseas Vietnamese.
The State Committee also jointly drafted Decree 27/2020/ND-CP and took part in the editorial team to amend and supplement a number of articles of the Decree No. 40/2014/ND-CP issued May 12, 2014, that regulates the use of individuals in scientific and technological activities and the Decree No. 87/2014/ND-CP issued Sept. 22, 2014, on the attraction of scientists and technologists who are overseas Vietnamese and foreign experts to participate in scientific and technological activities in Vietnam.
These efforts have contributed to the development of high-quality human resources, technology transfer; trade and investment, business environment; and promoted the network of young expatriates returning home to set up businesses.
Vietnam's achievements in innovation, science and technology are very encouraging, paving a way for development in the coming years. However, it is necessary to have better policies that are more consistent to create motivation, as well as stimulate creativity and dedication.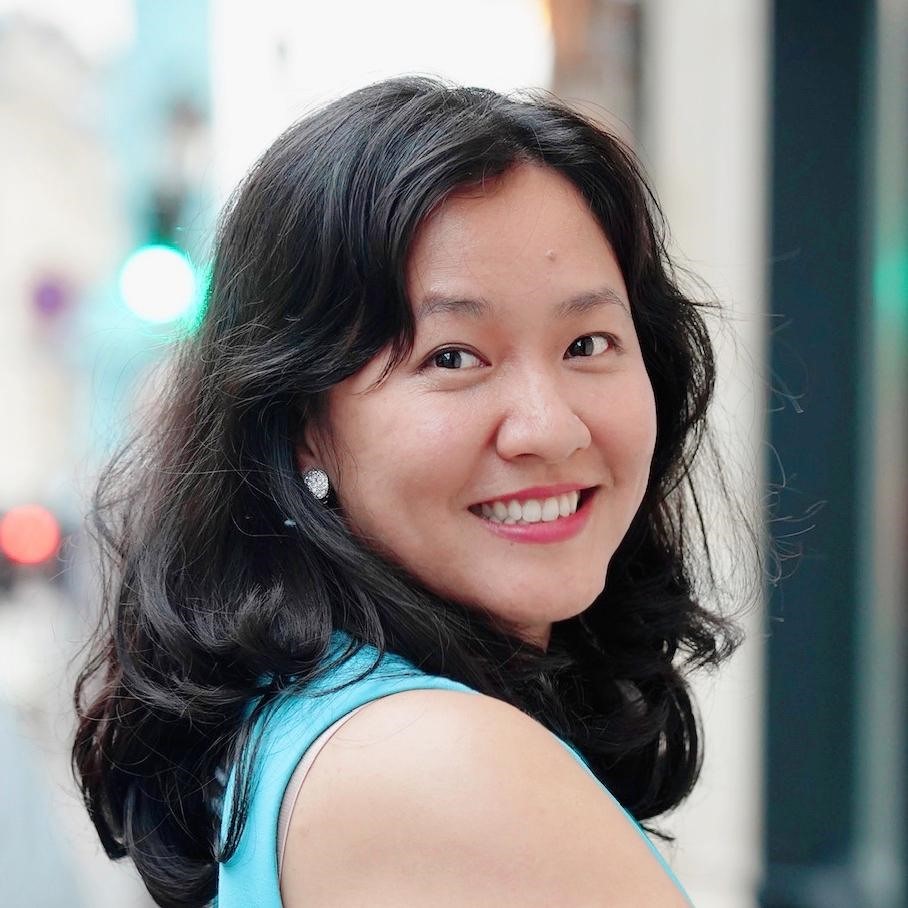 Le Diep Kieu Trang, Arevo financial director, founder of Alabaster. Photo: Laodong
According to Le Diep Kieu Trang, Arevo financial director, founder of Alabaster, the policy to support research and development in Vietnam is still not consistent and complete, causing a big obstacle for technology companies that need timeliness and transparency in policies to quickly respond to market needs and trends.
"For technology companies, it is very important, when faced with these things as we cannot wait for the policy to change but must find an enforceable way to move forward. Because it takes only half a year or a year for our technology to become obsolete and other competitors will keep up with it," she said.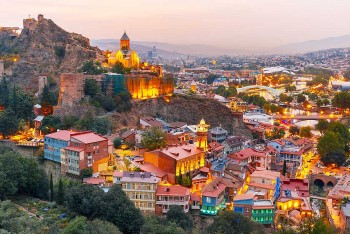 World
When we think of wine, Italy, France or Spain will come in mind, but its birthplace, according to a lot of researches, it's in Georgia, the tiny Caucasian nation that's been making wine longer than anywhere in the world.