Young Overseas Vietnamese to Promote Vietnamese Culture
Having many advantages such as foreign language ability and technology mastery, along with love of homeland, country and national pride, young expatriates is an important force in promoting Vietnamese culture to international friends.
Proud to introduce Vietnamese culture to international friends
Returning home to attend the Vietnam Summer Camp 2022, Ngo Hoang Hai Dang (19 years old from Belarus) was very excited to visit Vietnam's scenic spots and historical and cultural relics. On the first day of the camp, Hai Dang visited President Ho Chi Minh's relic site and learned about his life and contributions to the Vietnamese people. Hai Dang also enjoyed trying delicious Vietnamese dishes such as bun cha, Banh cuon, beef noodle soup...
In each step in the journey, Hai Dang meticulously observes, listens attentively, and takes notes carefully so that he can introduce himself to his friends in Belarus when returning.
"In the flat world, it will be very convenient for international friends to learn about Vietnamese culture or for Vietnam to promote its culture to the world. However, I believe that social media is not the only way to do that. Each person with different feelings and experiences will have diverse, vivid, and effective ways to bring the image of Vietnam closer to the world," Hai Dang said.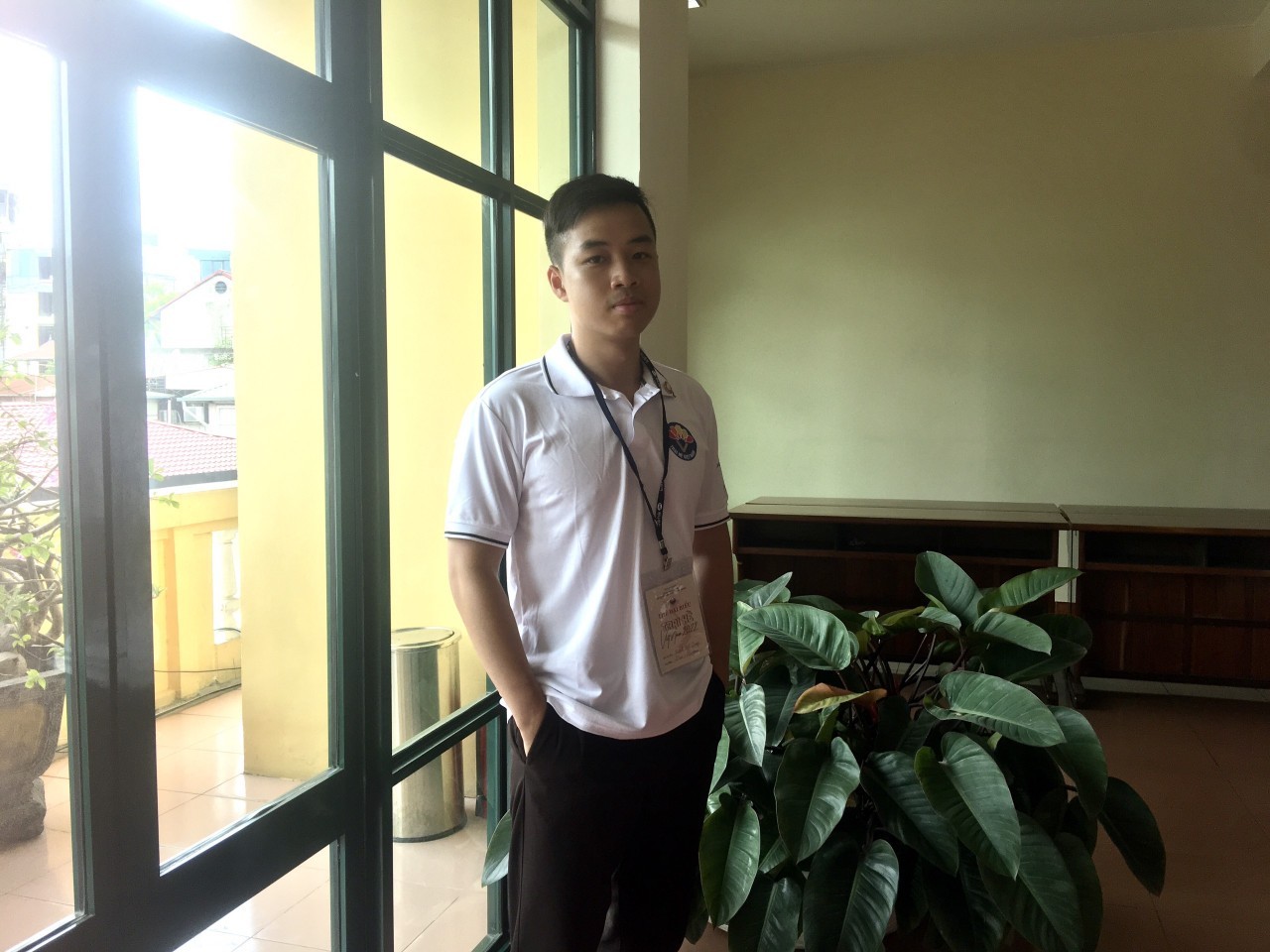 Ngo Quang Khanh attending the Vietnam Summer Camp 2022. (Photo: Thoi Dai)
For Ngo Quang Khanh, who comes from Lithuania, although he has visited Vietnam many times, each time has brought him more emotions and understanding about the country, people, and culture of Vietnam. Khanh shared that he is very proud to introduce his country's culture to friends around the world and will try to improve his Vietnamese language to learn more about the culture and history of Vietnam.
"If you want to promote Vietnamese culture to the world, you must be knowledgeable about Vietnamese culture," Khanh said.
Connect and spread the culture
Currently living and studying in Romania, Trinh Mai Thuong said: "International friends and local people where I live are very interested in Vietnam's traditional culture, scenic spots, historical sites... However, the promotion of Vietnamese culture to the world faces many limitations such as the lack of long-term promotion plans. Our current cultural promotion plans have only reached a small part of the audience. Vietnamese expatriates, especially the younger generation, have advantages in language and the ability to access, grasp information, master technology, and understand the cultural needs of the people in the host country. They are important forces in promoting Vietnamese culture abroad.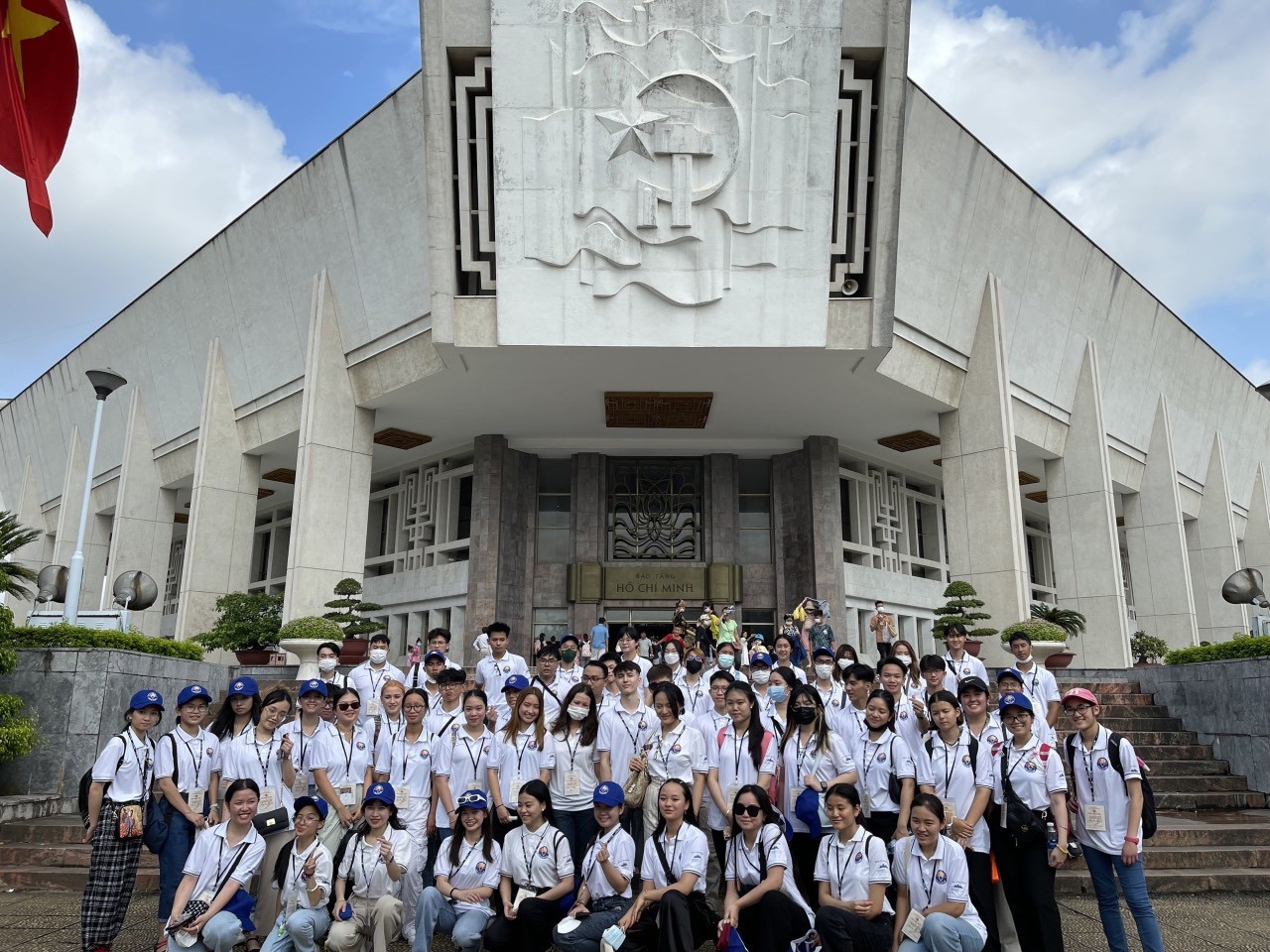 The Delegation of young overseas Vietnamese in the Summer Camp 2022. (Photo: Thoi Dai)
Hoang Thao Sandra from the Czech Republic said: "Through promoting and spreading Vietnamese culture abroad, international friends understand and love Vietnam more. The State Committee for Overseas Vietnamese needs to pay more attention to the overseas Vietnamese youth force - especially the generation of overseas Vietnamese who were born and raised abroad. Connecting overseas Vietnamese and domestic students will create forums to exchange and share knowledge about the Vietnamese language and culture."
According to Hoang Thao Sandra, Vietnam Summer Camp is an opportunity for the young generation of overseas Vietnamese to return to their roots; learn about the country's culture, history, and natural landscape, and participate in meaningful activities such as doing volunteer work with local youth... Memorable experiences at the Summer Camp helps young Vietnamese generations across five continents understand more about the beauty of their homeland, maintain the will and solidarity of the Vietnamese people, and continue to make efforts in their studies and life to later make positive contributions to the host country and contribute to building a richer, more beautiful, and civilized Vietnam.
Speaking at the meeting with a delegation of young overseas Vietnamese attending the Vietnam Summer Camp 2022, Vice President, and General Secretary of the Central Committee of the Vietnam Fatherland Front Le Tien Chau expressed his wish that the overseas Vietnamese will have a journey full of fond memories of their roots, becoming messengers to promote Vietnamese culture, history, country and people to the international community.
Every overseas Vietnamese is a cultural ambassador
Deputy Minister of Foreign Affairs of Vietnam, Chairman of the State Committee on Overseas Vietnamese Pham Quang Hieu said that young overseas Vietnamese are becoming important among 500,000 Vietnamese businessmen and intellectuals abroad. They play a role in strengthening the position and reputation of the Vietnamese community in the host country.
Vietnam Summer Camp is one of the activities organized annually by the State Committee on Overseas Vietnamese, Ministry of Foreign Affairs of Vietnam to create a playground for young overseas Vietnamese to connect and exchange with young people and students in Vietnam. They will have the opportunity to return to their roots to show gratitude and experience and promote cooperation to contribute to the cause of construction and protection of the country.
After this summer camp journey, each overseas Vietnamese student will become a cultural ambassador, contributing to spreading Vietnamese culture, intelligence, and human qualities to international friends. Summer camp also helps to transform feelings into practical actions, serving the homeland and the country.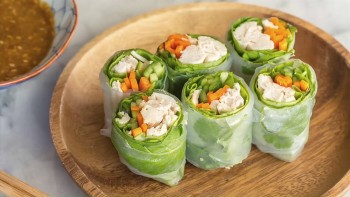 Travel
Rolls are a easy-to-make dish that is loved by many Vietnamese diners as well as Korean stars.