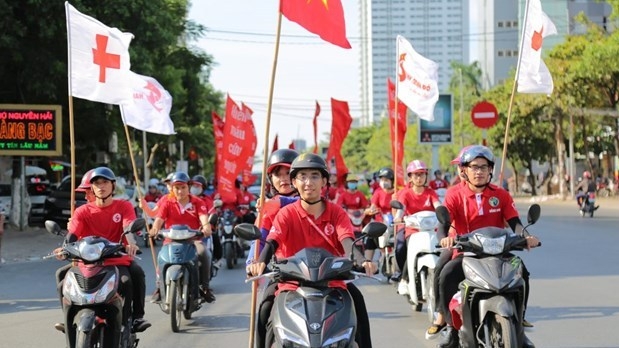 The blood donation campaign has been launched in many cities and provinces (Photo: Vietnam Plus)
To celebrate World Blood Donor Day (June 14), one hundred outstanding Vietnamese blood donors will be honoured in a series of events.
The annual event is organised by the National Steering Committee for Voluntarily Blood Donation Mobilisation, to honour outstanding blood donors or people who have made great contributions to blood donation in Vietnam.
It also aims to promote community awareness of blood safety and encourage people to regularly donate blood across the country.
Among the 100 outstanding donors, Tran Thi Mai from Khanh Hoa province has donated blood 95 times.
In 2019, the whole country mobilised and donated over 1.4 million blood units. In particular, 99% of the blood received is from voluntary blood donors, equivalent to nearly 1.5% of the population participating in blood donation, with the rate of repeated blood donations reaching 45.2%.
nhandan