More than 9,000 people under quarantine to prevent COVID-19 transmission
VGP - Viet Nam has gone 52 consecutive days without new COVID-19 community infection, reported the National Steering Committee for COVID-19 Prevention and Control minutes ago.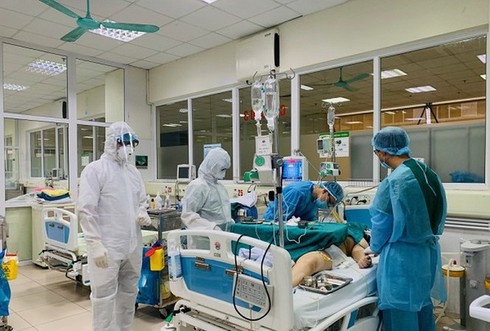 Taking care of a Covid-19 patient in Vietnam. Photo:
As of 6:10 pm on Sunday, the country's patient tally remained unchanged at 329, of whom 307 have been cleared of the virus, the committee said.
Of the current patients, 15 have tested negative at least once, the committee added.
As many as 9,088 people who have been in close contact with COVID-19 patients or returned from the pandemic-stricken areas are being isolated, including 72 at hospitals, 7,150 at centralized quarantine facilities, and 1,866 at places of residence.
>>> Politburo issues orientations to address COVID-19 impacts
Regarding British patient numbered 91, doctors a the Cho Ray Hospital said he still needs weeks to be freed from ventilator, and extensive care to recover movement.
The patient has been disconnected from the Extracorporeal membrane oxygenation (ECMO) on Wednesday morning as nearly 60% of his lungs have improved.
The British national has undergone 81-day treatment after being confirmed having the virus on March 18. He was transferred from the Hospital for Tropical Diseases to Cho Ray Hospital in Ho Chi Minh City on May 22 for further treatment.
Earlier, the Ministry of Health decided to set up a steering committee responsible for conducting a possible lung transplant for the patient.
As Viet Nam has successfully contained the pandemic, paving the way for the country to have restarted the economy, including allowing foreign experts and business managers to return to the nation.
So far, more than 1,800 foreign experts have been isolated in accordance with the current measures on COVID-19 containment and the figure is expect to increase by 2,700 in the next two months, according to the Ministry of Health.
In addition, about 5,661 Vietnamese citizens have been brought home from foreign countries and territories since April 24 following the Government's efforts to have arranged 19 special repatriation flights.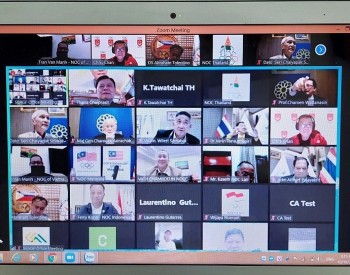 National
Vietnam News Today (October 19): Vietnam records 3,159 new local Covid cases; Vietnam ratifies ASEAN Trade in Services Agreement; SEA Games 31 likely to be held in Vietnam in May 2022; Goethe-Institut's science film festival goes virtual from October 18.
Friendship
PeaceTrees continued UXO-clearing efforts in the central province of Quang Tri in spite of severe storm warnings.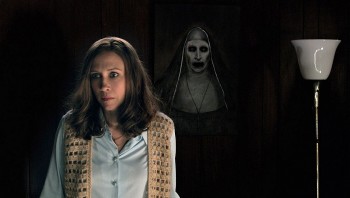 Handbook
Halloween is coming, and nothing is better than some good and spooky horror films. Here is a list of carefully selected 20 horror movies on Netflix that you can stream right now.