1,000 Vietnamese in Ukraine to Return Home
Vietnamese in Ukraine wish to come back to their homeland.
At 6:15 a.m. on March 10, a flight organized by ministries, branches and representative agencies of Vietnam to bring Vietnamese people and their families evacuated from Ukraine to Warsaw (Poland) returned home and landed safely at Noi Bai airport.
On Bamboo Airways flight QH 9066, there were 300 citizens, including 48 elderly people, 18 children under 2 years old, 2 pregnant women and many people with health problems.
This was the second evacuation flight jointly organized by Vietnamese ministries, branches and representative agencies free of charge, in the spirit of the Party and State's highest priority for citizen protection.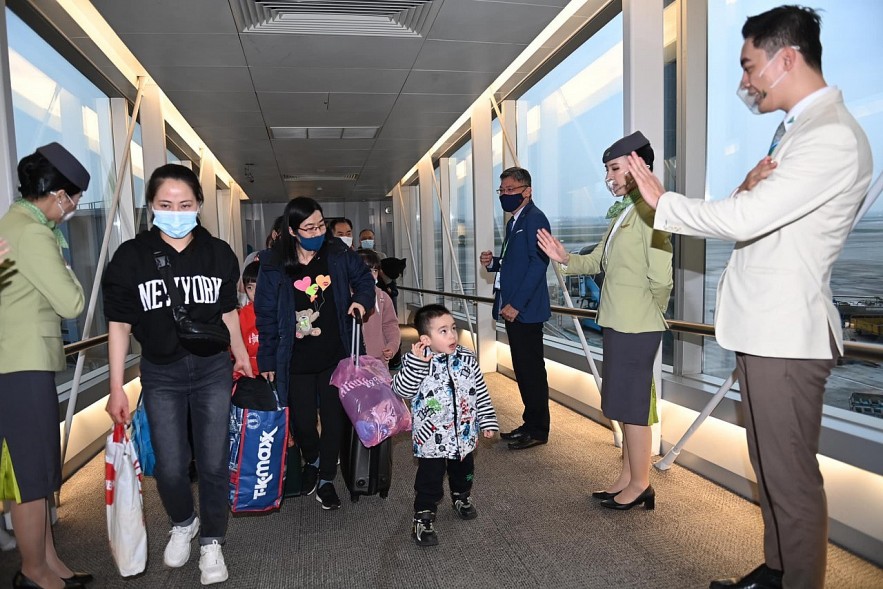 300 Vietnamese citizens living in Ukraine landed at Noi Bai International Airport (Hanoi), after more than 9 hours on a direct flight. Photo: Thoi dai
The Vietnamese Embassy in Poland coordinated with the Vietnamese association to bring people to the airport, sent staff to assist with necessary procedures, and coordinated and coordinated with Polish authorities to create favorable conditions. for people at the airport.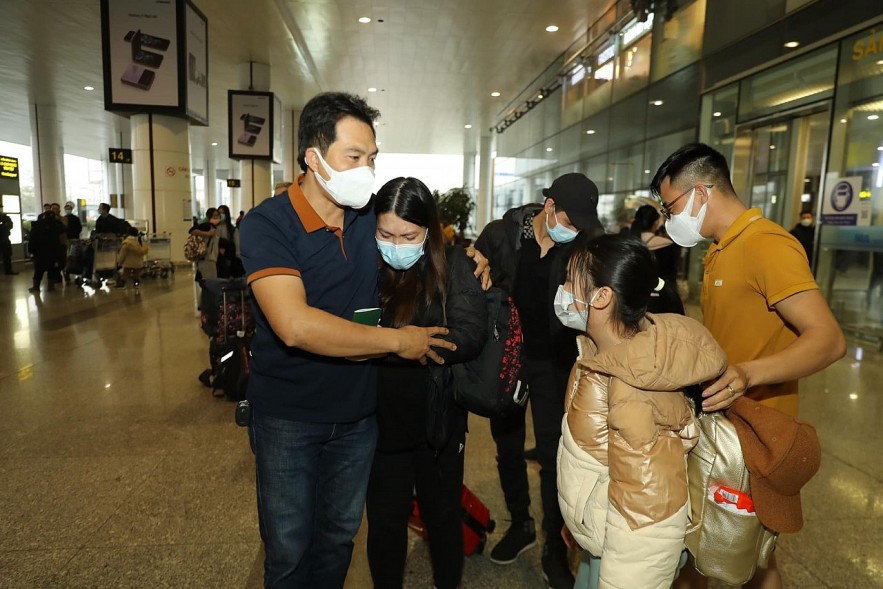 Citizens reunited with loved ones.
At a meeting with the Chargé d'affaires of the Polish Embassy in Hanoi Maciej Duszynski, Foreign Minister Bui Thanh Son asked the Polish side to support and provide temporary shelters for the workers on March 7.
Chargé d'Affaires Maciej Duszynski affirmed that the Polish Government has been creating conditions for citizens of other countries, including Vietnamese citizens, to go to Poland from Ukraine and providing maximum support to the Vietnamese side in organizing evacuation flights to Vietnam.
According to information from Vietnamese representative agencies in other countries, by the morning of March 10, there were still nearly 600 citizens in Romania and about 400 in Poland having registered their wish to return home. Representative missions in Poland and Romania continue to receive registration lists of citizens wishing to return home for the next flights here.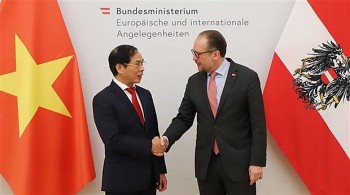 Overseas Vietnamese
Fifty years have passed since the establishment of the relationship, the two countries have enjoyed great strides in bilateral cooperation.