130-year-old stilt house in Central Highland's famous 'elephant village'
A unique stilt house sits in Don village, famous for its tradition of hunting and domesticating elephants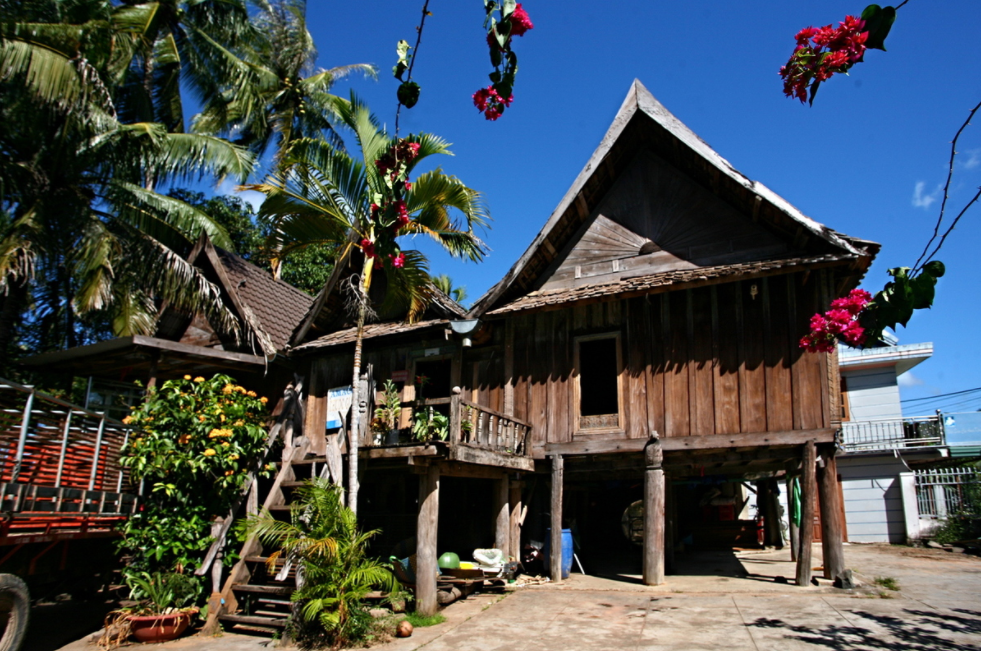 The house in Don Village (Buon Don District, Dak Lak Province) is a must-see for tourists. The village is known through Southeast Asia for its tradition of hunting and domesticating elephants. The house was owned by Y Thu Knul (1828-1938), known as the the father of the elephant hunting profession, and domesticated over 500 elephants. The construction started in October 1883 and was completed in February 1885. (Photo: VnExpress)
In 1861, Y Thu Knul is said to have hunted a rare white elephant. He brought this precious elephant to the king of Siam (Thailand). In response, the king gave him much gold and silver, as well as the nickname "King of elephant hunting." Y Thu's house was the most beautiful in the village. The lower floor is for cattle, and the upper for people. (Photo: VnExpress)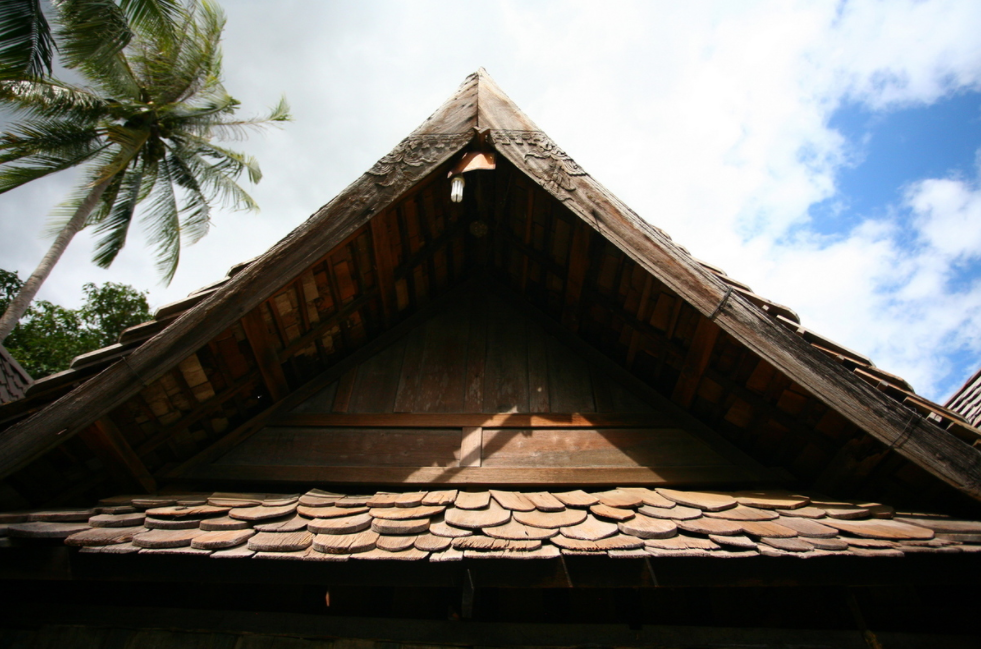 The most unique feature of the house is the roof that is completely covered with wooden tiles. The tiles are meticulously handcrafted. The workers had to cut 8,726 wooden slats to cover the roof. (Photo: VnExpress)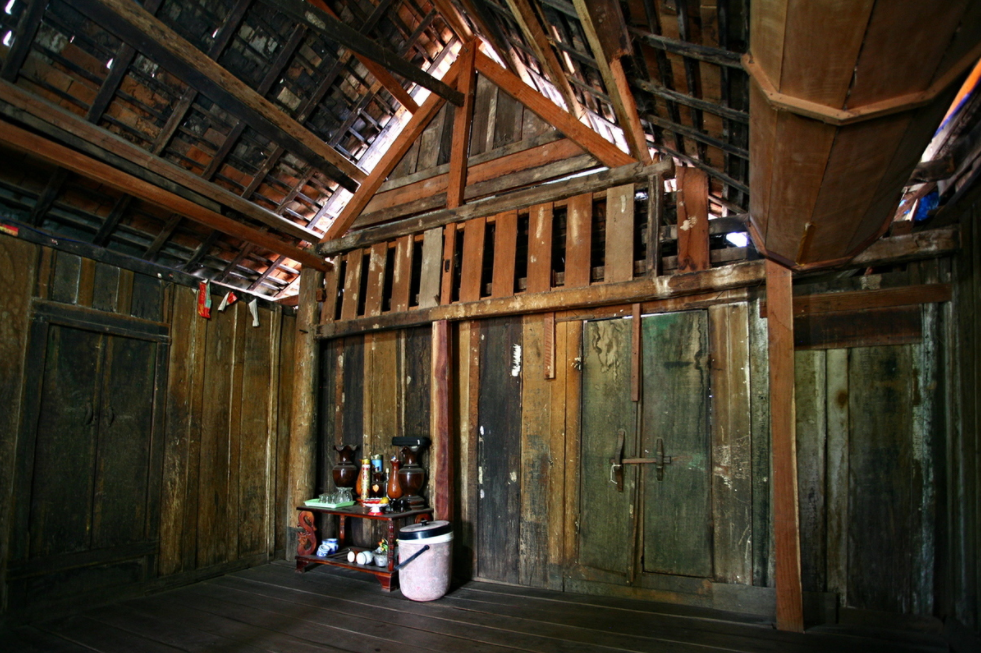 The house is made of Don Village's finest wood. Through the ups and downs of time and war, the house has been somewhat degraded but retains the structure and identity of the Central Highlands. (Photo: VnExpress)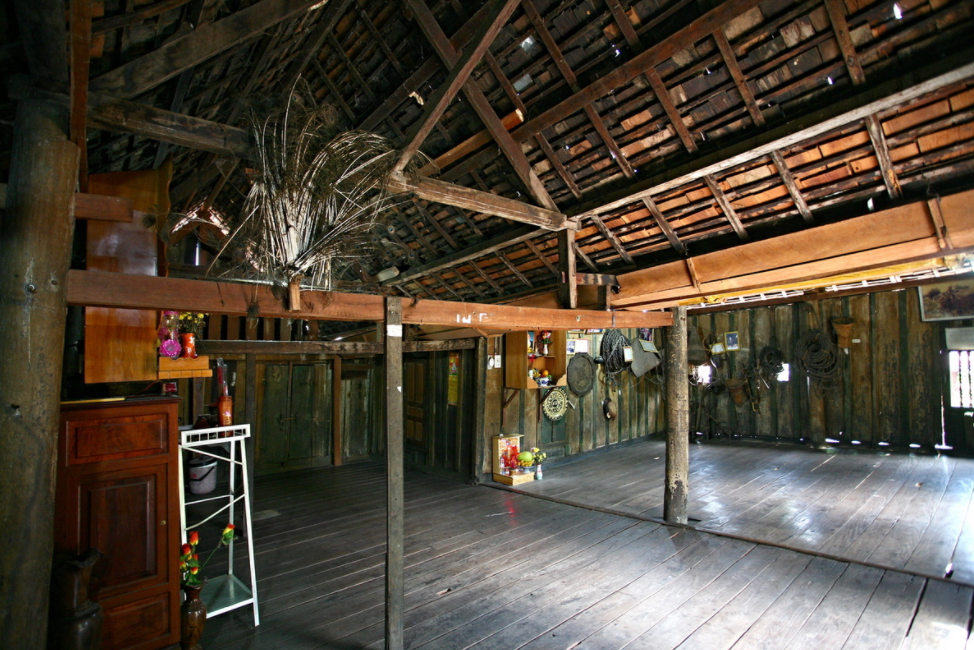 The villagers still keep many mementos of the "king of elephant hunting." The two outer pavilions are used as the altar, where the owners receive guests and display images and of Y Thu. The inside is for family activities. (Photo: VnExpress)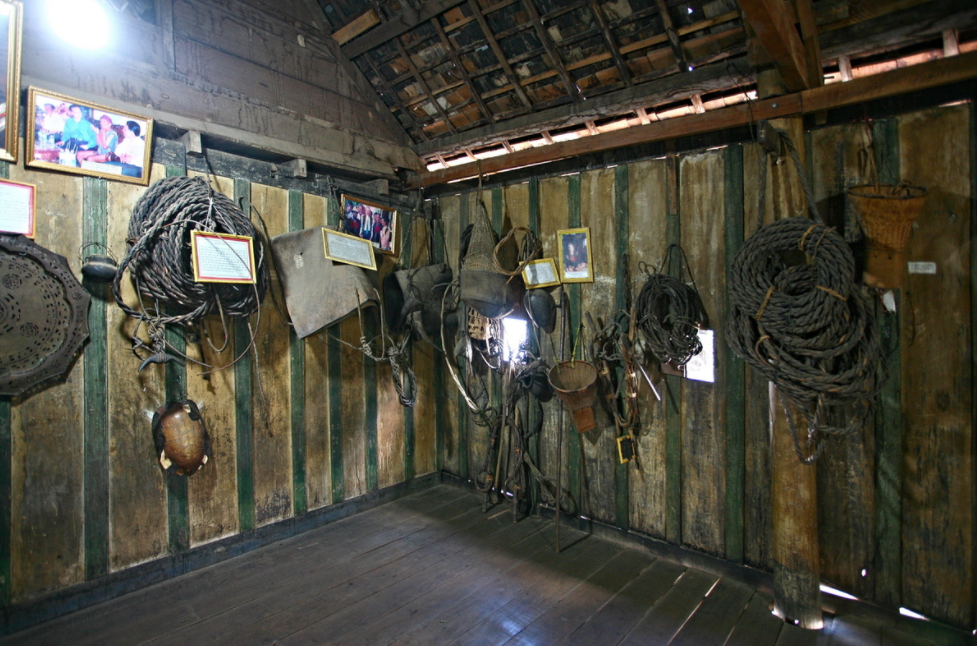 The corner displays memorabilia and hunting tools used by Y Thu Knul and his children. (Photo: VnExpress)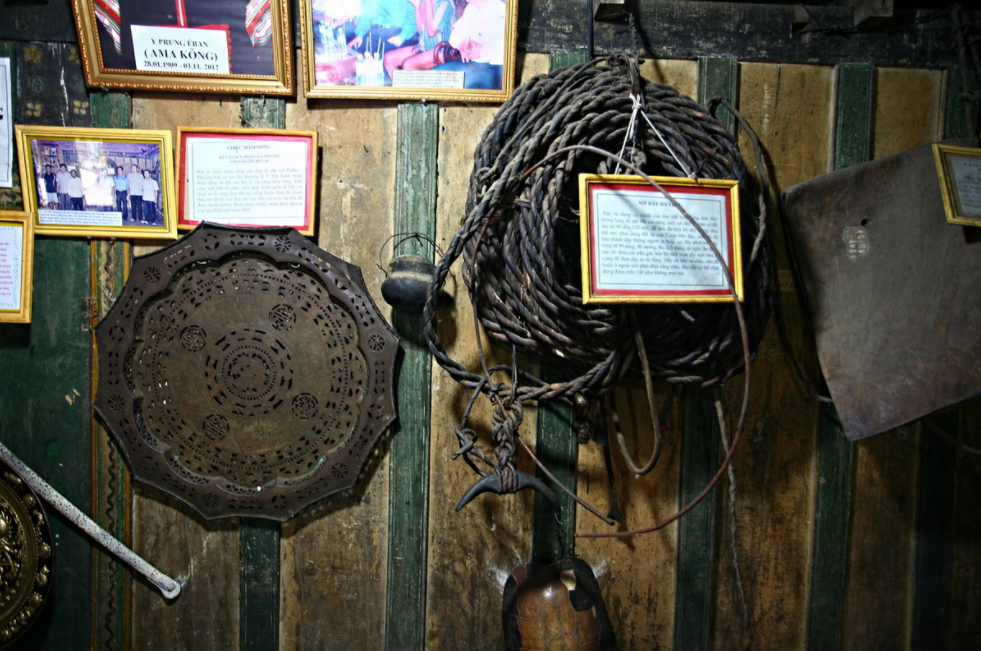 The buffalo leather rope (right) was the main tool of an elephant hunter, used as a noose for hunting wild elephants. The rope made of the hide of seven male buffalo. After being braided into a rope, it must be dried for about three months, then hung above the kitchen for a rice harvesting season before being used. The rope is highly durable. If left outside, it can last 100 years. (Photo: VnExpress)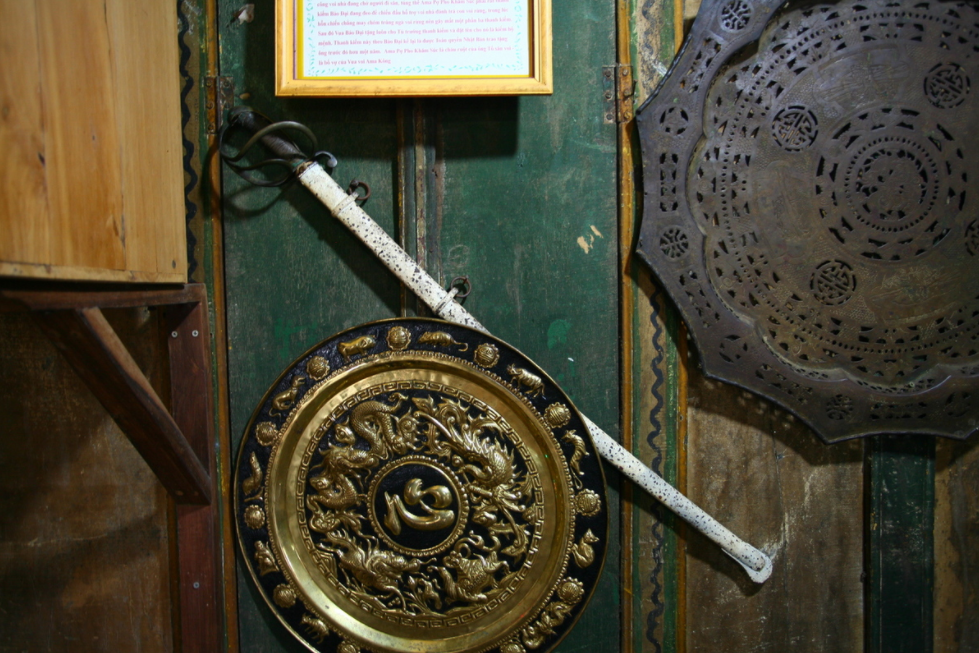 The sword that King Bao Dai presented to Ama Po Pho Kham Cuc, Y Thu Knul's grandson, In the early 1940s, while hunting in the Mevan forest (now Cu M'ga District, Dak Lak Province), King Bao Dai was attacked by a wild elephant. Ama Po Pho Kham Cuc used the king's sword to fight back. After that, King Bao Dai gifted him the sword. (Photo: VnExpress)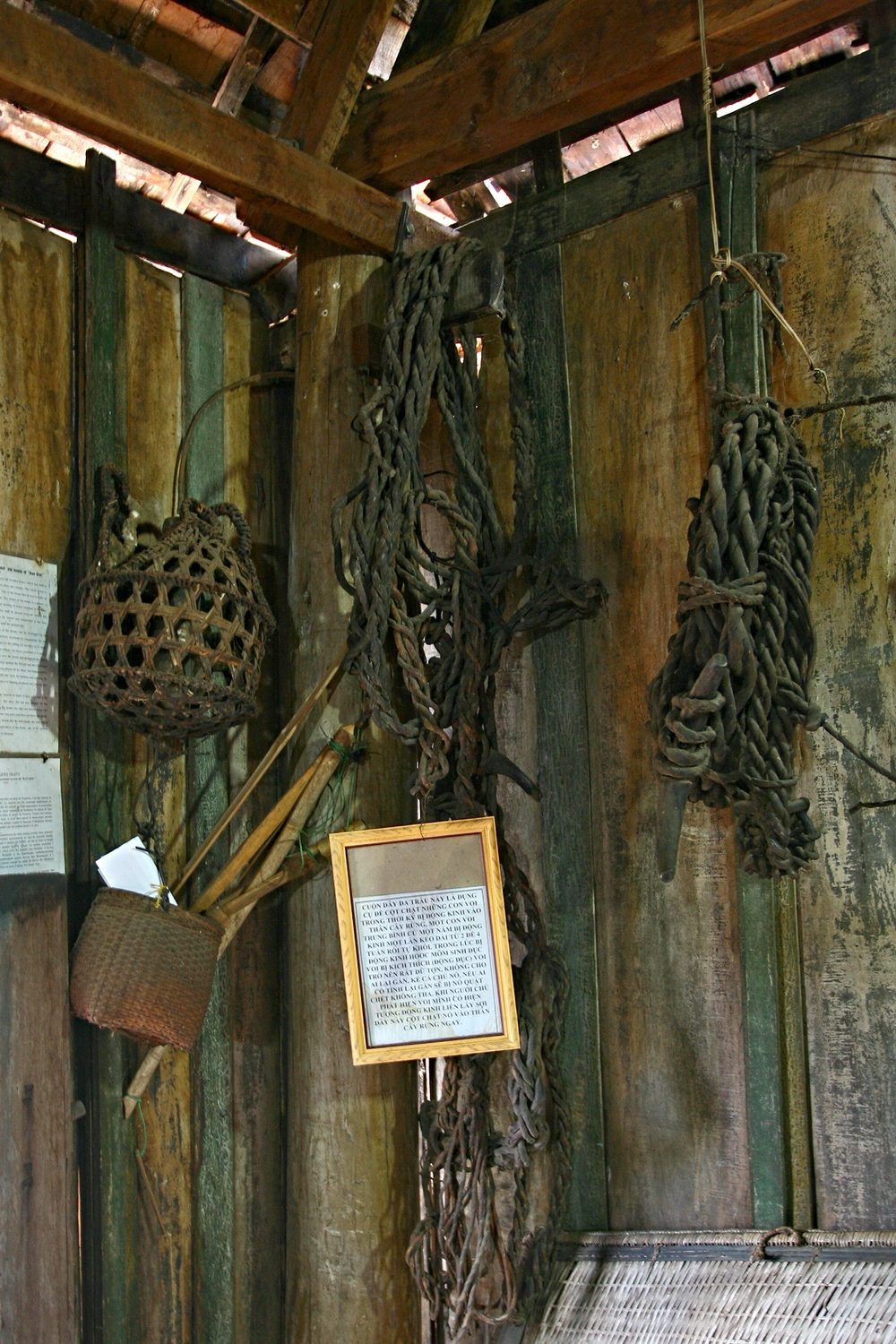 This rope, made from buffalo skin, is used to tie-up elephants in their estrous period. The elephants get angry and disobey in this period, so the villagers tie them to big trees in the forest until it's over (Photo: VnExpress)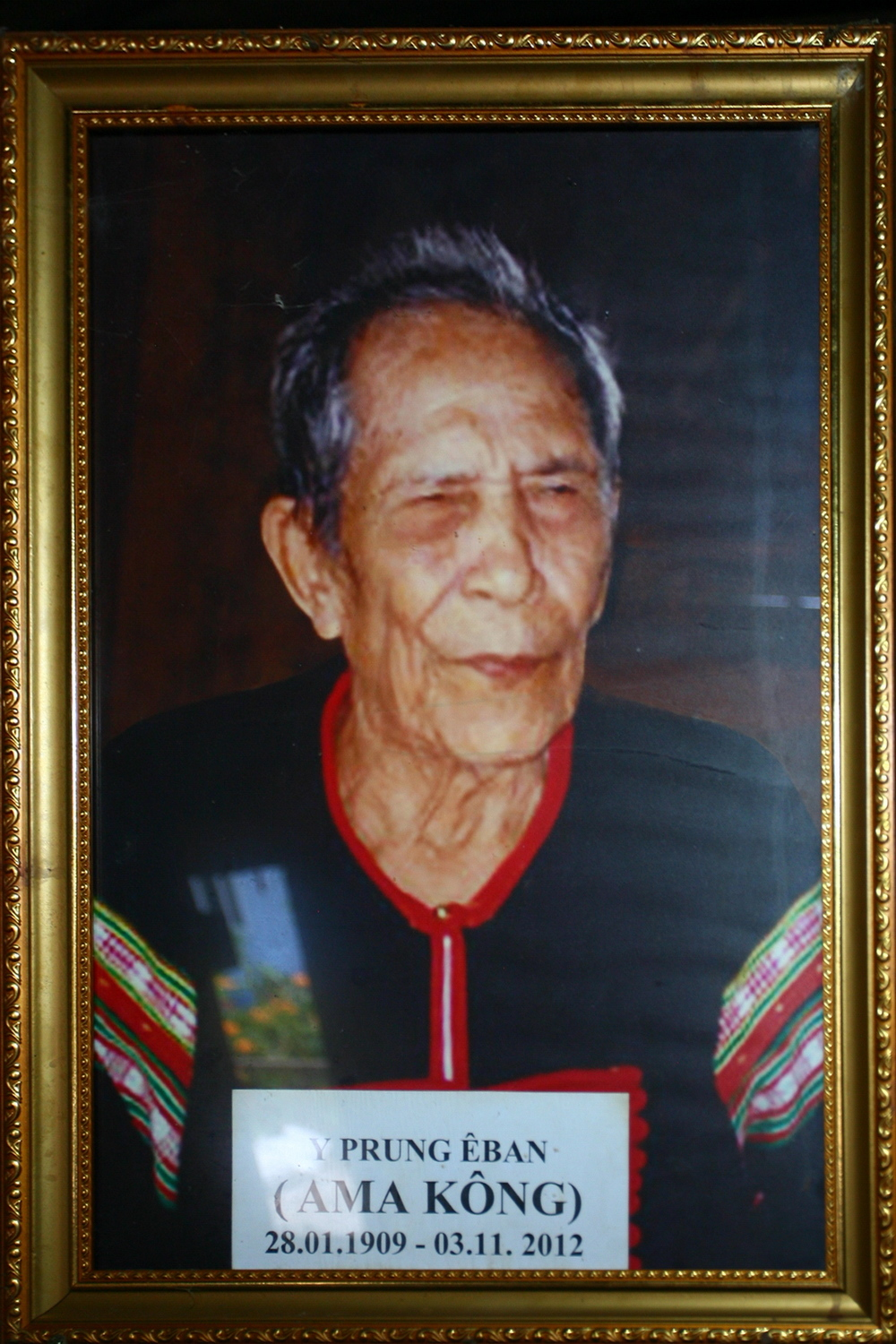 Y Prung Eban (also called Ama Kong) is Y Thu's grandchild and the last elephant hunter in the village. He hunted 298 elephants during his life, including three precious white elephants. After his last hunting trip in 1996, he came to the Yok Don National Park to work as an elephant trainer. (Photo: VnExpress)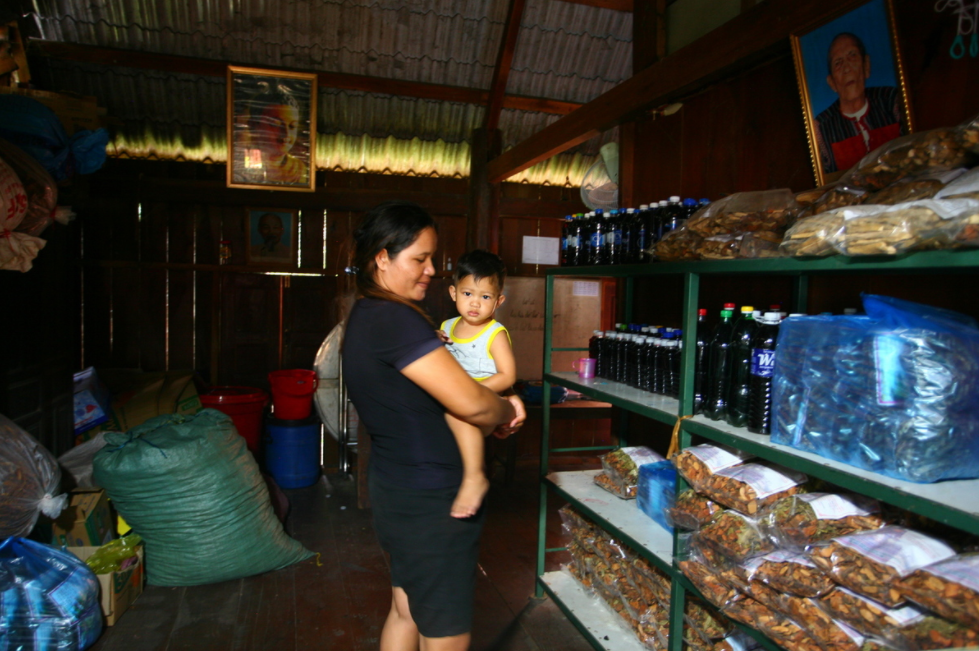 Ama Kong had 21 children and 118 grandchildren. He is also famous for his home remedies. The house is now mostly used as a tourist attraction, as the family has built a new house to live in. (Photo: VnExpress)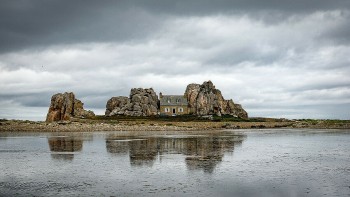 Travel
In a quiet little village of Plougrescant, France, tourists can visit this quirky and extraodrinary Castel Meur, also known as "The House Between The Rocks", which has become an attraction for many years.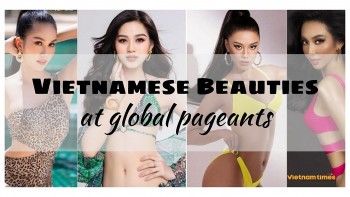 Handbook
Do Thi Ha, Pham Ngoc Phuong Anh, Nguyen Thuc Thuy Tien and Nguyen Huynh Kim Duyen set to vie for global beauty pageants.
World
In the outskirt of Poland, there is a pretty rural village that is called "The painted village" for its amazing and unique tradition of painting their homes inside and out with colorful floral patterns, making this place the most photogenic spot.