1.32 million workers are to suffer from Covid-19, MOLISA predicts
Manufacturing and processing, transportation, logistics and tourism are the hardest hit by the Covid-19 pandemic, accounting for 75 – 85% of the total number, according to Vietnam Ministry of Labor Invalids and Social Affairs (MOLISA)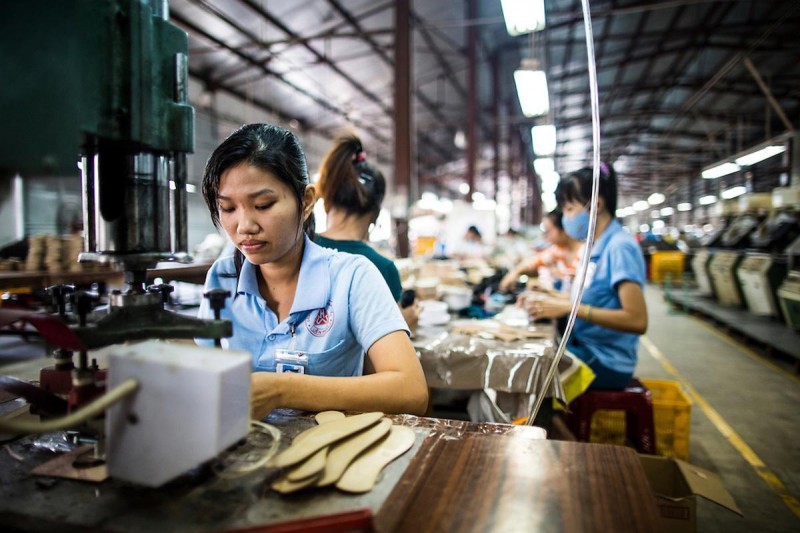 Workers in the fields of manufacturing and processing are among the hardest hit by the Covid-19 pandemic (Photo: Vietnam Welder)
In case the pandemic is contained in March and economic growth returns to normal, with the GDP expanding at a rate lower than the target by 0.3 – 0.5 percentage points during the January - March period, MOLISA expects the number of affected laborers to be in range of 132,000 – 220,000.
In an extreme scenario where the Covid-19 pandemic turns more complicated in Vietnam and GDP growth in the first quarter is two or three percentage points lower than the target, Vietnam's labor ministry estimated the number of workers losing jobs or facing a reduction of working hours will be 880,000 to 1.32 million in the first quarter.
In a third scenario, which is the most likely, where GDP growth in the first quarter stays lower than the target by one to two percentage points, the number of workers affected is forecast to be from 440,000 – 880,000 during the three-month period.
The MOLISA said the number of workers losing jobs in March would at least double compared to the same period last year.
Meanwhile, around 15% of enterprises in Vietnam were forced to scale down operations in the second week of March. The majority of them were in the textile and garment industry with nearly 2.8 million workers.
Enterprises operating in tourism, catering and accommodation services with over 500,000 workers are struggling with payment of interest rates and land rental fees. In addition to those having to suspend operation, many others have asked employees to take lower wage or even unpaid leave.
Many provinces/cities are facing a decline in demand for employees in the two months of 2020, including major cities such as Ho Chi Minh City with nearly 40% year-on-year, and Hanoi with 36.7%.
Minister of Labors, Invalids and Social Affairs Dao Ngoc Dung said the ministry is planning a temporary suspension of payment and waive of penalty for delay in payment into the Fund for pensions and death gratuity for 1.5 – 3 million workers in 105,000 – 211,000 enterprises.
According to the minister, his ministry also agreed to defer payment into Fund for pensions and death gratuity for enterprises having at least 50% of total employees losing jobs, or those with revenue reduced by half under Covid-19 pandemic.
Dung said the ministry may extend the scope of its support to all enterprises regardless of their business performance. The effective period for suspension of payment would be from March to the end of December 2020, equivalent to a financial foregone of VND25 – 49 trillion (US$1.06 – 2.08 billion).
Hanoi Times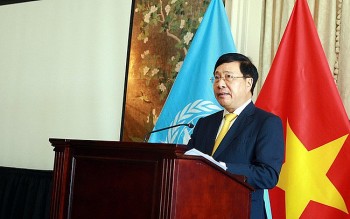 Friendship
Deputy Prime Minister Pham Binh Minh has asserted Vietnam's strong support for and commitment to the UN's role in leading and coordinating multilateral efforts to respond to global challenges.