160km Expressway Proposed to Link Laos, Thailand and Vietnam
The 160km expressway will start in Kaysone Phomvihane, the capital city of Savannakhet, and end at Lao Bao Border Gate in the Vietnam's central province of Quang Tri
Authorities of Laos and Thailand have discussed a feasibility plan to construct a 160-km expressway from the central Lao province of Savannakhet to Lao Bao border gate of Vietnam, VNA citied Lao media.
Savannakhet Deputy Governor Senesak Soulysak proposed the plan for the expressway construction to Thai former Minister of Energy and Mines, Sonthirat Sonthijirawong and other Thai officials.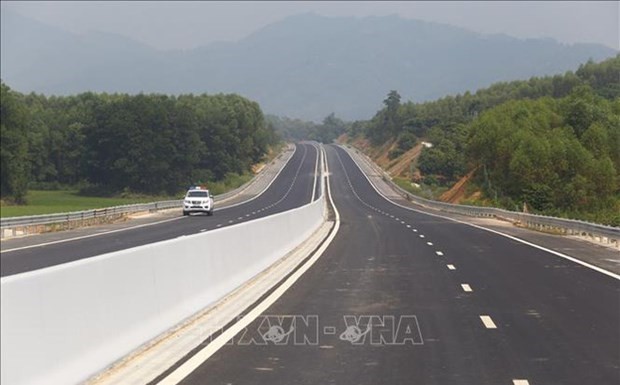 Illustrative image. Photo: AFP/VNA
The official said along with the expressway, the building five-star hotels and golf courses, as well as international transportation services will foster the development in the province which has already seen increased foreign investment in the renewable energy sector.
The expressway will boost trade as the province is located in the East-West Economic Corridor, he added.
Currently, Thailand is the second largest foreign investor in Savannakhet province, after China.
In April 2022, the Lao Ministry of Planning and Investment discontinued work by contracted developers on the expressway projects of the Vang Vieng-Luang Prabang Expressway and Luang Prabang-Oudomxay Expressway due to multiple delays, according to news website Laotian Times.
The country has also undertaken feasibility studies to build Vientiane to Houaphanh Expressway and the expressway from Houaphanh Province to the border with Vietnam in 2022.
In related news, a consortium has proposed a railway running 103 kilometres through Vietnam's central provinces of Ha Tinh and Quang Binh that border Laos.
Vietnamese infrastructure developer Deo Ca Group and Petroleum Trading Lao Public Company have sought the permission of Vietnam's Ministry of Transport to build the railway at 27.485 trillion VND (1.16 billion USD) in the public-private partnership (PPP) format.
The railway section, called Vung An – Tan Ap – Mu Gia, will run from Vung Ang Port in Ha Tinh province to Mu Gia, a mountain pass in the Annamite Range between Vietnam and Laos.
The proposed railway is part of a Vietnam - Laos railroad project, a 554-kilometre line that will connect the Lao capital of Vientiane with Vung Ang Port. The railroad has been approved by the Vietnamese Prime Minister to be carried out before 2030.
In March, Deo Ca Group and Petroleum Trading Lao Public Company signed a joint venture agreement to develop the project.
Once put into operation, the project is expected to enhance freight forwarding services between Vietnam and regional countries, notably from Vung Ang Port to economic centres in the north of Laos and the southern part of China.