2020 ASEAN Film Week to be held in Vietnam's three major cities
The 2020 ASEAN Film Week is set to be held across Vietnam in three major cities, Hanoi, Danang and Ho Chi Minh city from July 18-26.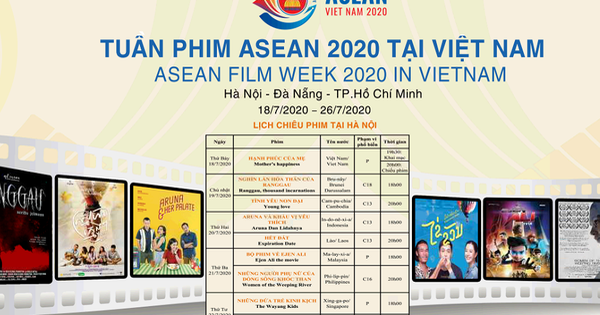 9 outstanding films of ASEAN member countries will be shown throughout the 2020 ASEAN Film Week (Photo: VGP)
The 2020 ASEAN Film Week, which aims at celebrating Vietnam's ASEAN Presidents Year 2020, will introduce to the audience 9 outstanding of 9 ASEAN member countries. Vietnamese blockbuster "Hanh Phuc Cua Me" (Mother's Happiness) has been chosen to be shown on the wide-screen along with 8 other "representatives" at the event.
The event will continue its mission of connecting different cultures, building a peaceful, stable, dynamic, cohesive and prosperous ASEAN community.
In Hanoi, the film week will take place from July 18-22. The opening ceremony is scheduled to start at 7:30 pm on July 18 at the National Cinema Center.
With the slogan "ASEAN cohesion and proactive adaptation", ASEAN Film Week 2020 will contribute to implement the political goals, enhance the role and position of Vietnam as the ASEAN President in 2020; confirming that Vietnam will continue its goal in maintaining and contributing to peace, stability and development in the region and the world.
The president year will be an opportunity for Vietnam to affirm the image of a peaceful, stable, friendly, modern and potential country, as well as to promote the country, people, places of interests and good cultural traditions of Vietnam. Thereby, enhancing the role and position of Vietnam as the ASEAN President in 2020.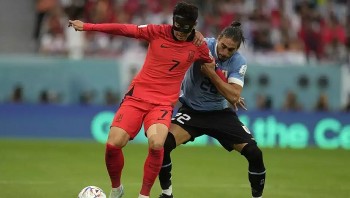 World
Both South Korea and Ghana are searching for their first wins at this year's World Cup. Ghana are facing the prospect of an early elimination from World Cup 2022 Group H when they travel to the Education City Stadium to face South Korea on Monday.