2022 is a Promising Year for Vietnam's Tourism Industry
The new year 2022 has dawned and many localities have positive initial outlook on the recovery of tourism in Vietnam.
The sea and island entertainment spots of Kien Giang such as Kien Hai, Ha Tien city and especially in Phu Quoc these days are crowded with tourists.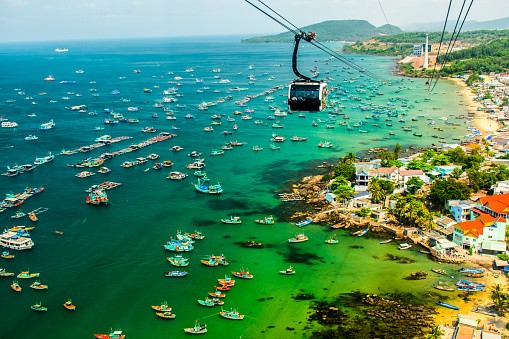 Phu Quoc welcomes about 10,000 visitors during the 2022 New Year holiday. Photo: LA Times
Kien Giang welcomes about 30 round-trip flights/day. Particularly by air, Phu Quoc welcomes about 10,000 visitors during the 2022 New Year holiday.
Director of Kien Giang Department of Tourism Bui Quoc Thai - - said that during the 3 days of New Year's holiday, tourists come to Kien Giang, especially Phu Quoc's pearl island show positive signs of tourism resumption in 2022.
Accelerate progress to attract visitors in 2022
On the afternoon of January 3, the Khanh Hoa Tourism Department announced that during New Year's holiday Khanh Hoa welcomed more than 37,000 visitors, a slight increase compared to that of 2021.
According to Nguyen Thi Le Thanh - Director of Khanh Hoa Tourism Department, there are 1,650 international visitors, and the total revenue from tourists was over VND 61 billion (US $2.8 million).
The local businesses also prepared to welcome tourists with the best services while following the proper precautions to prevent the spread of the coronavirus.
For example, the 4-5 star tourist accommodation in Khanh Hoa province have a number of programs to serve tourists on New Year's Eve, such as the gala night, countdown event along with many food service activities, music programs as well as promotions, room discounts.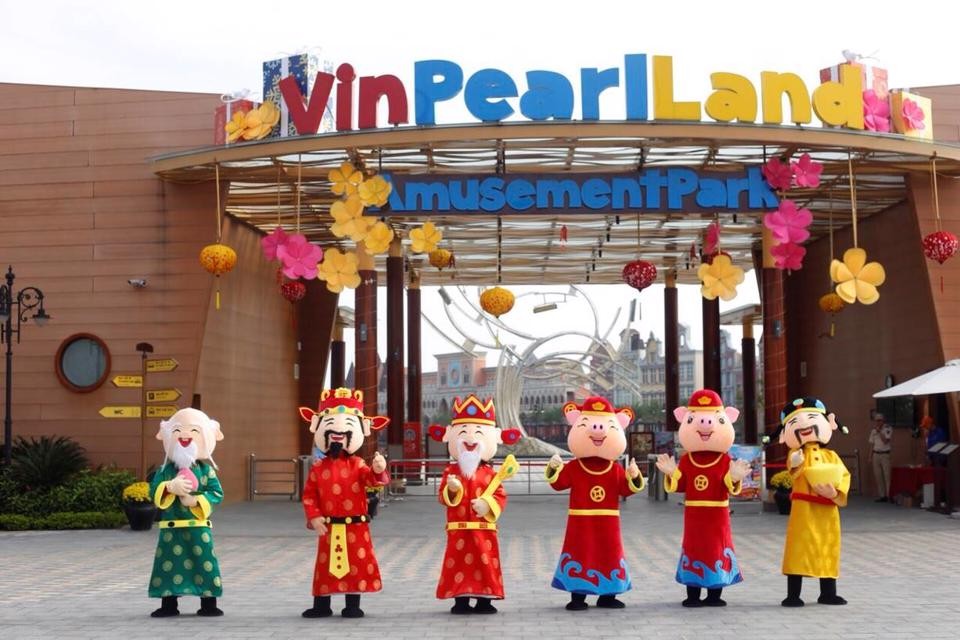 Tourist spots, amusement parks in the province hardly increase service prices, but focusing on service quality. Photo: Kinh te Do thi
The number of visitors to Nha Trang - Khanh Hoa this year has improved significantly compared to last year. The provinces reported that mainly tourists are locals or from neighboring provinces because of the trend of "staycation" chosen by many tourists.
In Da Nang, on the occasion of the 2022 New Year, tourists also welcome more crowds of tourists.
Chairman of Danang Tourism Association Cao Tri Dung shared that there were 27 flights to bring tourists to Da Nang. The trend of tourists this time around is mainly small groups and families, self-booking services and platforms, not through travel agencies.
According to Mr. Dung, this will be a tourism trend in the near future when the government advocates to limit crowded activities to control the epidemic well
On January 5, at the meeting to summarize Da Nang tourism industry activities in 2021, Mr. Tran Phuoc Son, Vice Chairman of Da Nang City People's Committee, said that in 2022, international commercial flights will be resumed and international routes will be connected once again to serve tourism activities.
"There will also be more frequent domestic flights so the year 2022 is an opportunity for the tourism industry to resume operations with the focus on the domestic tourist market.", said Son.
Nguyen Khanh Hiep, director of the Department of Culture, Sports and Tourism of An Giang province, said that the number of visitors to An Giang during the 3 days of the New Year holiday in 2022 also reached nearly 40,000, cited from Tuoi Tre Onine
Local businesses smile again
Tourism businesses believe that the return of visitors is a good sign and may increase further when entering the biggest holiday season of the year, the upcoming Lunar New Year.
Vung Tau City Visitor Support and Management Center shared that from January 1 to 3 of 2022, the city welcomed about 61,000 visitors, nearly equal to the same period last year.
According to some businesses, while the epidemic is still complicated in some places, the number of visitors to Vung Tau as above shows quite positive signals.
Nguyen Kim Cuc - Phu Quoc night market small trader (Duong Dong ward) cannot hide his excitement when seeing more and more tourist at the night market:
"I am very happy that tourists come to Phu Quoc again. The number of visitors now is 3 times the normal days. Tourist can have fun, and we will have jobs. Not only me, but the people of the night market here are happy. Everyone's happy."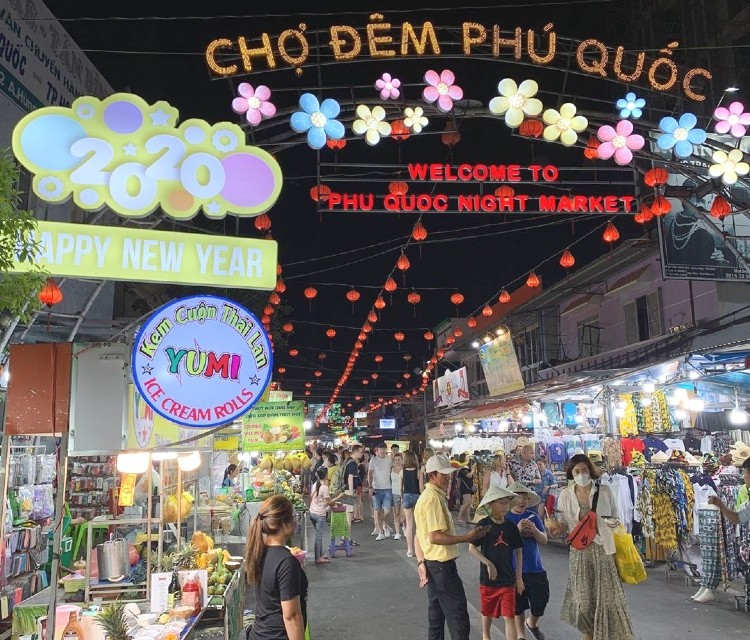 The locals love seeing more and more tourist at the night market:Photo: Lux Travel DMX
The Best New Hotels To Book In 2022

From the gorgeous resorts in New York to the classic-styled hotels in London, these new best hotels that were just opened at the beginning of ...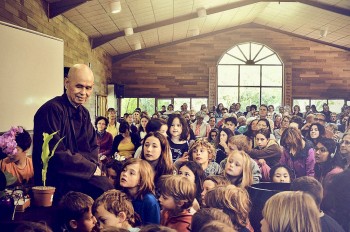 Viet's Home
The master of meditation "passed away peacefully" at the Tu Hieu Temple in Hue – where his spiritual journey began and Vietnam's Buddhist heartland, the Plum Village Community of Engaged Buddhism said.