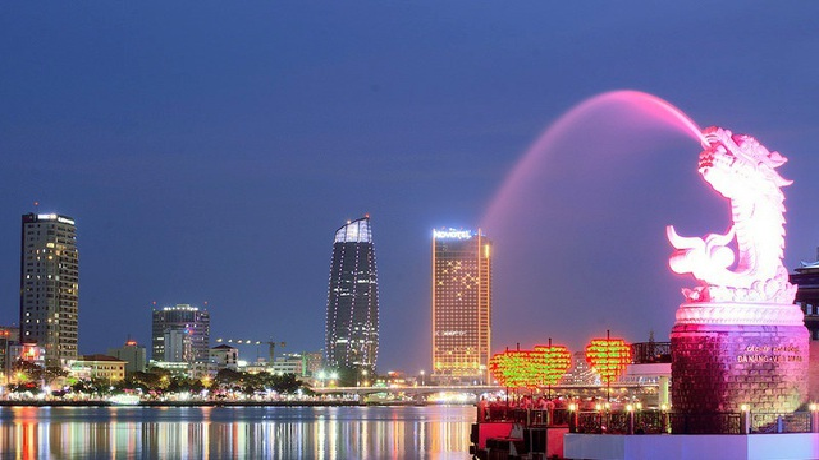 A corner of Da Nang city (Photo: dantri)
As many as 24 Chinese nationals were found sneaking into the central city of Da Nang illegally, and they have been quarantined under COVID-19 prevention and control regulations.
Son Tra district police chief Colonel Phan Minh Man said on July 20 evening that his unit put the Chinese people under quarantine in a hotel on Loseby Street in the central city.
According to Nguyen Tien Hong, Deputy Director of municipal Health Department, the city disease control center took samples of the Chinese for COVID-19 testing, and all of the results turned out negative.
The Chinese nationals were discovered by police Saturday during a site inspection.
"These people came to Da Nang to trade in seafood with business sources they knew before. They took an unofficial route [to Vietnam]," Colonel Man said.a
Local police have also found a number of Vietnamese returning home from Laos and Cambodia via a similar way.
Also on Saturday last week, law enforcement personnel in Dien Ban town, the central province of Quang Nam inspected a residential area in Dien Duong ward and detected a group of 21 Chinese people staying there illegally.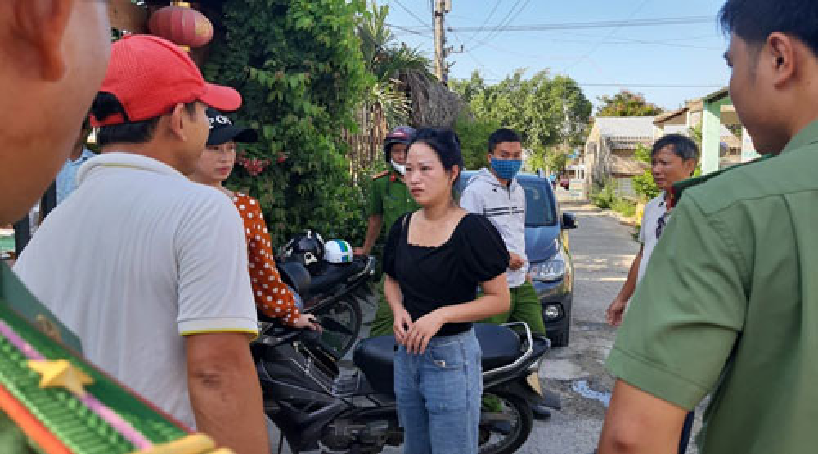 One of the 21 Chinese people discovered in Quang Nam (Photo: NLD)
The illegal immigrants fled as they were approached, but four were caught on the spot and 17 others later in the province's Hoi An town.
All the 21 Chinese nationals have been quarantined at a military facility in Tam Ky town and their samples taken for COVID-19 testing.
Colonel Le Chi Cuong, head of the immigration management division of Quang Nam's Police Department, said they are still on the lookout to see if there are more illegal Chinese immigrants left in the province who need to be quarantined and tested.
"It's still not clear how these Chinese nationals got into Vietnam. We have focused on quarantining and testing them first. We will investigate the case further," he said.
Functional forces in Quang Nam Province inspect a residential area in Dien Ban Town to search for illegal Chinese immigrants, July 18, 2020. (Photo: VnExpress)
A Hoi An official said the people had possibly sneaked into Vietnam via small paths along the border between Vietnam and China, and that they had come to work illegally in Hoi An Town, reported Vnexpress.
Nguyen Van Hai, director of Quang Nam's Health Department, said on July 19 afternoon that samples from the 21 Chinese people showed they were negative for the first test of novel coronavirus. "They will continue to be quarantined and then be sent back to China."
Vietnam's COVID-19 prevention protocol requires all people entering the country from abroad to stay in mandatory quarantine for 14 days, during which they will be tested for the virus several times. The quarantining and testing are free for both locals and foreigners./.
Vietnam marked the 95th straight day without COVID-19 community transmission on July 20.
Up to 244 of the 384 confirmed patients are imported cases who were quarantined upon arrival.
On the day, three more patients were declared to have recovered, bringing the number of recoveries to 360, and there are no related deaths.
Most of the remainders are in stable condition, including four negative for the virus once and another at least twice.
Some 11,697 people having close contact with confirmed cases or coming from pandemic-hit areas in quarantine at present./.
Rosy Huong