China massive flood updates: hundreds of people dead or missing, millions evacuated from collapsed houses
Chinese authorities have issued more flood warnings for China's Yangtze River on Friday July 18. At least more than141 people were dead or missing, nearly 15 million people were evacuated from their homes in July, and billions of dollars have been lost.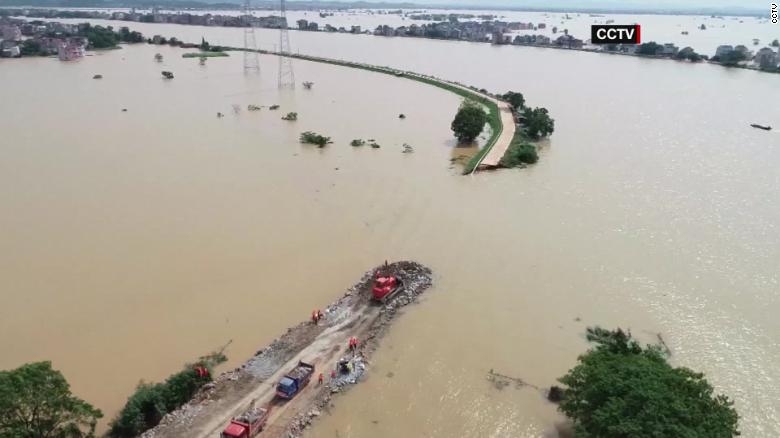 (Photo: CNN)
Waters in over 400 rivers have exceeded the warning levels, while some have reached historic heights over a period that officials claim to have caused the highest average rainfall levels across Yangtze River basin since 1961, according to Channels News Asia.
At least 141 people were dead or missing, nearly 15 million people were evacuated from their homes in July, and billions of dollars have been lost.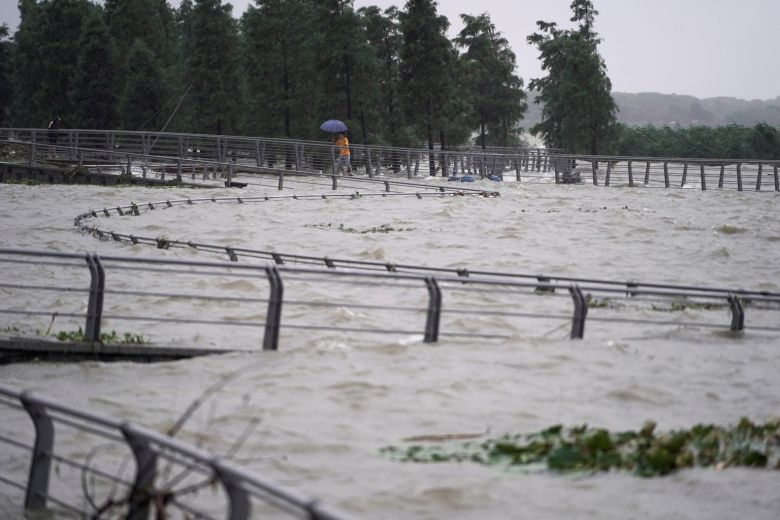 (Photo: Straits Times)
Summer rains and seasonal glacial melt in the river's Tibetan plateau headwaters cause routine annual flooding. Water levels in the middle and lower sections of the Yangtze River have risen, said Xinhua. This followed 12 days of the water in parts of the river and its tributaries exceeding alert levels.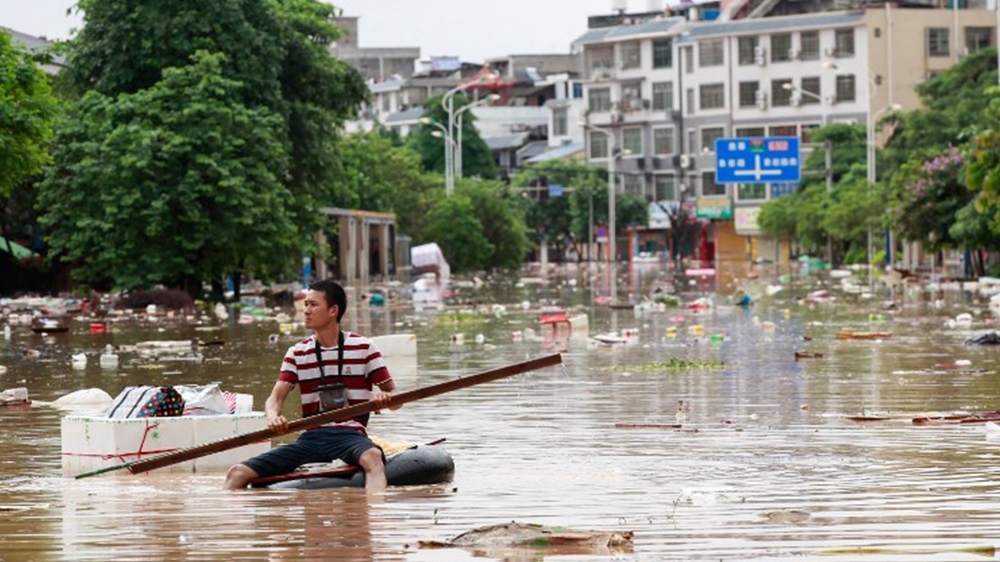 (Photo: AL Jazeera)
The central city of Wuhan and the provinces of Anhui, Jiangxi and Zhejiang declared red alerts as heavy rain swelled rivers and lakes. Wuhan, on the banks of the Yangtze river warned residents to take high precautions as water levels fast approached their maximum guaranteed safety level.
The giant Three Gorges reservoir is more than 10 metres higher than its warning level, with inflows now at more than 50,000 cubic metres a second, reported by Reuters.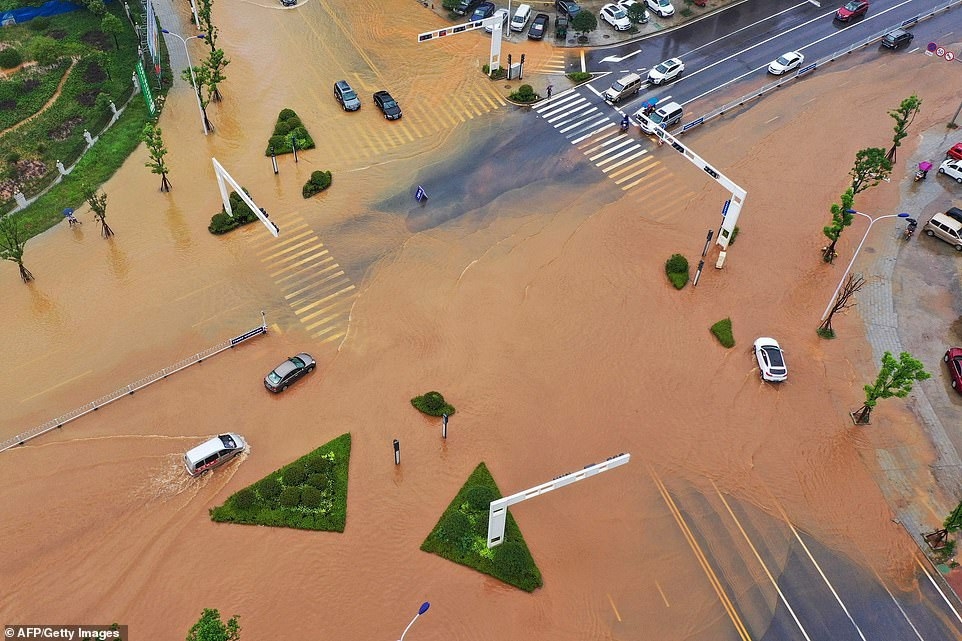 (Photo: AFP)
The Poyang lake in Jiangxi province is 2.5 metres higher than its warning level. It has expanded by more than 2,000 square kilometres during flood season, and parts of the surrounding town have been inundated.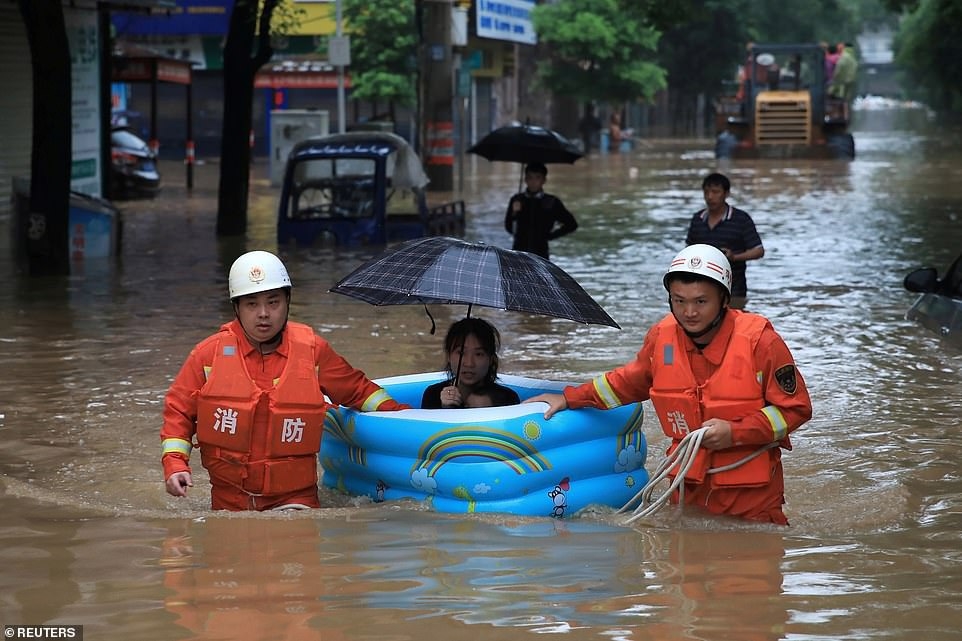 (Photo: Reuters)
Economic activity in other parts of China, especially construction and steel and cement demand, has also been hurt by the flood. Heavy downpours have been lashing the region since last month, pushing average rainfall 12% higher than last year. The economic damage from flooding is expected to reach 86.2 billion yuan ($12 billion).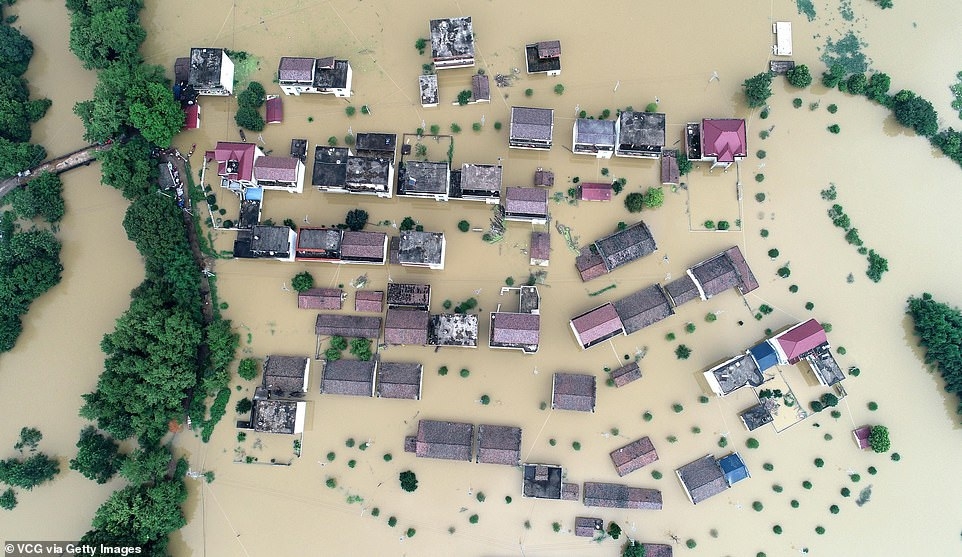 (Photo: Getty)
We estimate recent floods in Yangtze River regions could lead to a gross drag of 0.4 to 0.8 percentage points on third-quarter GDP growth," analysts at Morgan Stanley.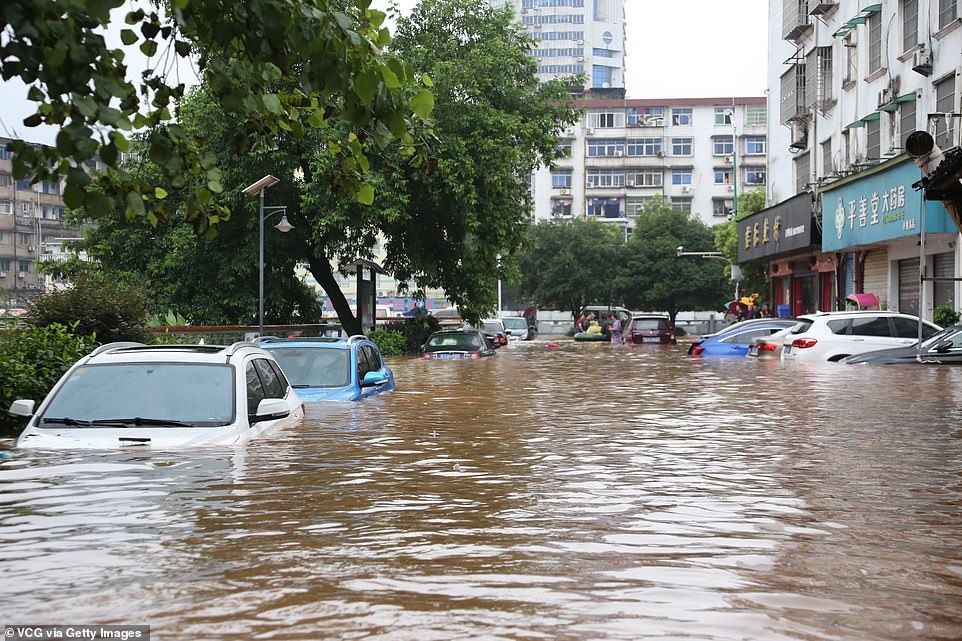 (Photo: Getty)
China's economy grew by 3.2% from April to June, stronger than 6.8% contraction recorded in the previous quarter. According to the government, a steady economic recovery in the first half laid a solid foundation for sustained growth in the second half.
But with the rain to continue in the coming week, economists have warned of imminent risk from widespread floods that could impede the fledgling recovery.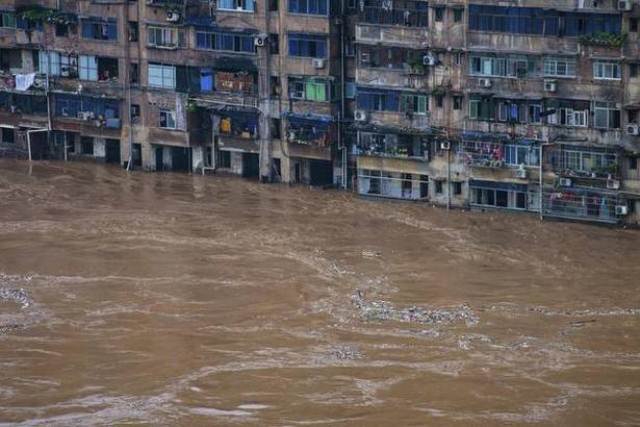 (Photo: Worker)
The floods have been so widespread that infrastructure projects will be delayed as the majority of schemes are related to construction activities, informed Nikkei Asian Review.
Several weeks of torrential rains have caused the worst flood in China in recent decades. The flood has destroyed the homes and livelihoods of millions.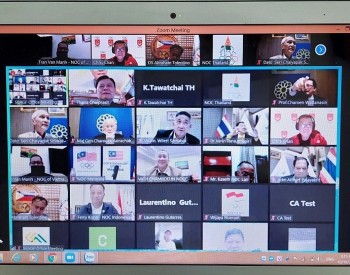 National
Vietnam News Today (October 19): Vietnam records 3,159 new local Covid cases; Vietnam ratifies ASEAN Trade in Services Agreement; SEA Games 31 likely to be held in Vietnam in May 2022; Goethe-Institut's science film festival goes virtual from October 18.
Friendship
PeaceTrees continued UXO-clearing efforts in the central province of Quang Tri in spite of severe storm warnings.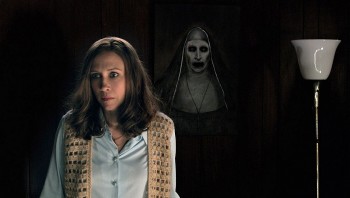 Handbook
Halloween is coming, and nothing is better than some good and spooky horror films. Here is a list of carefully selected 20 horror movies on Netflix that you can stream right now.