China massive flood updates: China blows up dam to discharge floodwaters as death toll increases
Chinese authorities blew up a dam in Anhui Province on Sunday to release surging waters behind it as the flood widely spreads across the country affecting about 40 million people.
It is reported by CCTV state broadcaster that the dam on the Chuhe River in Anhui province was blasted early Sunday morning, after which the water level was expected to decrease by 70 centimeters (more than 2 feet).
Water levels on many rivers, including the mighty Yangtze, have been unusually high this year because of downpours.
Blowing up dams and embankments to discharge water was an extreme response used during China's worst floods in recent years in 1998 when more than 2,000 people died and almost 3 million homes were destroyed.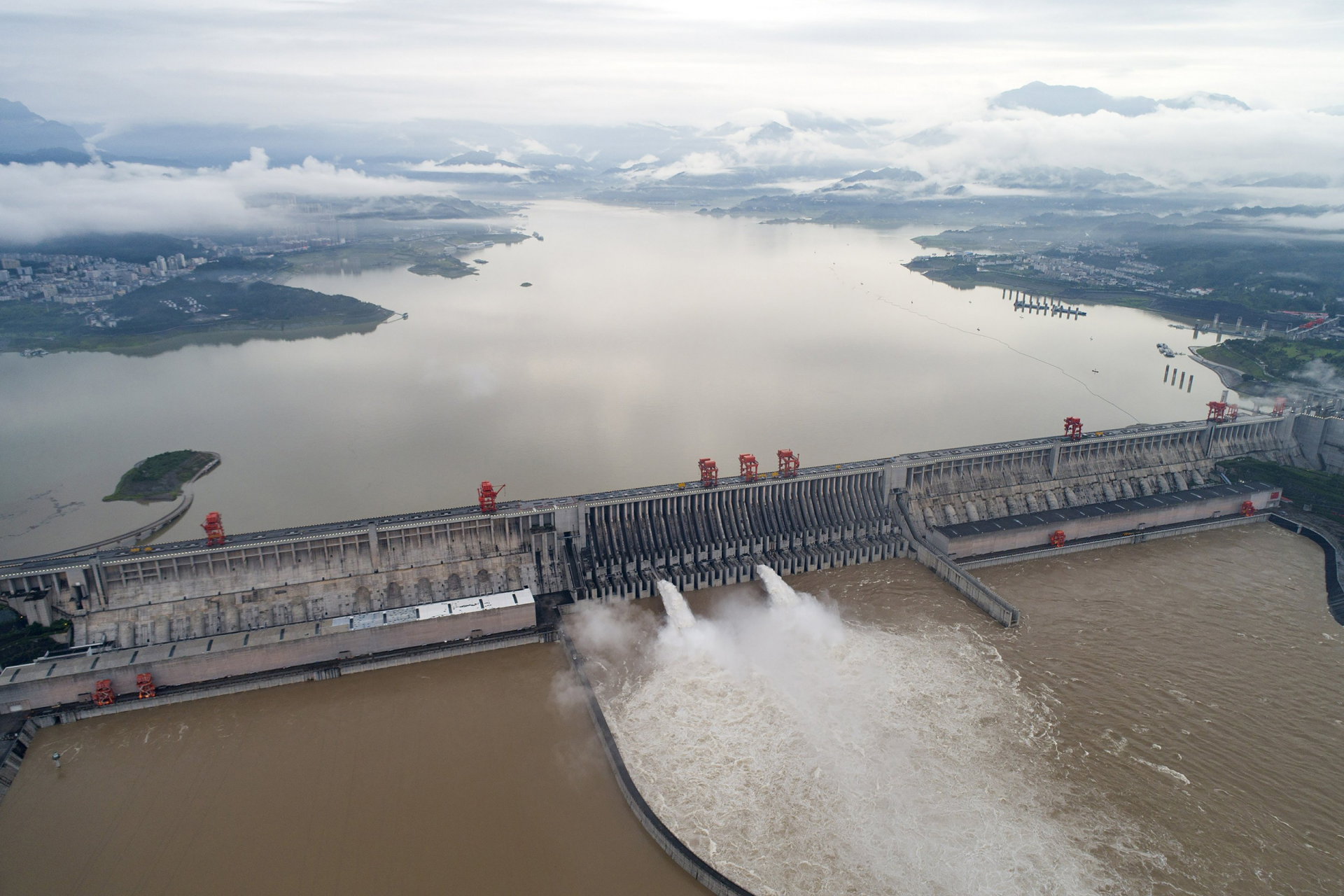 Water flows out from sluiceways at the Three Gorges Dam on the Yangtze River near Yichang in central China's Hubei province (Wang Gang/Xinhua via AP)
Last week, the gigantic Three Gorges Dam on the Yangtze opened three floodgates as the water level behind the massive dam rose more than 15 meters above flood level. Another flood crest is expected to arrive at the dam on Tuesday, added CCTV.
Elsewhere, soldiers and workers have been testing the strength of embankments and shoring them up with sandbags and rocks.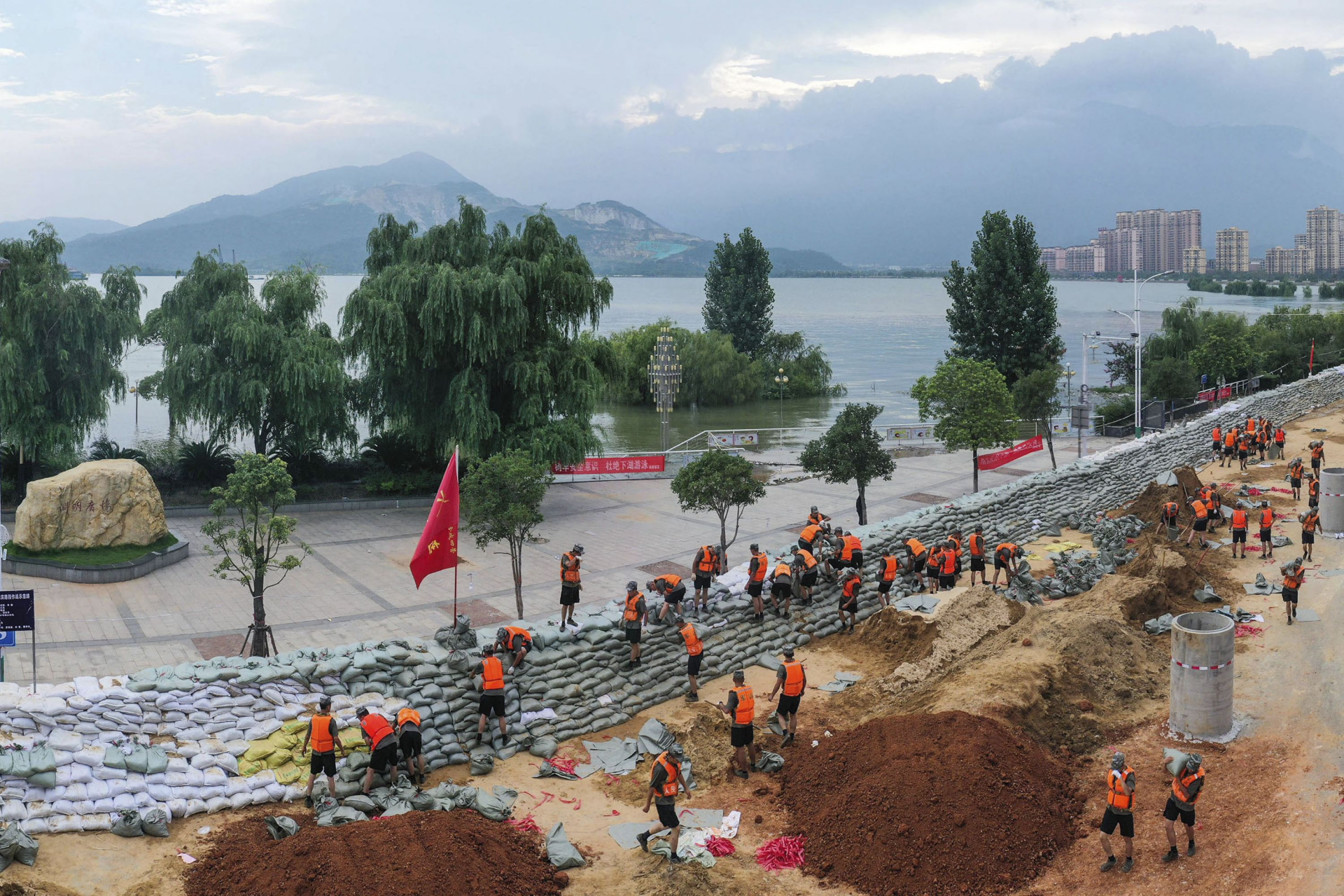 Chinese soldiers build a temporary embankment to contain Poyang Lake (Chinatopix via AP)
On Saturday, soldiers finished filling in a 188-meter (620-foot) break on Poyang Lake, China's largest freshwater lake which triggered widespread flooding across 15 villages and agricultural fields in Jiangxi province. More than 14,000 people were evacuated.
China raises flood alert levels along the Huai River
China on Sunday also raised the flood alert level in the Huai River region in the country's east to Level II from Level III, the second-highest on its four-tier scale, after days of torrential downpours and amid expectations of further heavy rainfall.
Ten reservoirs on the Huai River have seen water levels exceeding warning levels by as much as 6.85 meters, according to the Huaihe River Commission of China's Ministry of Water Resources.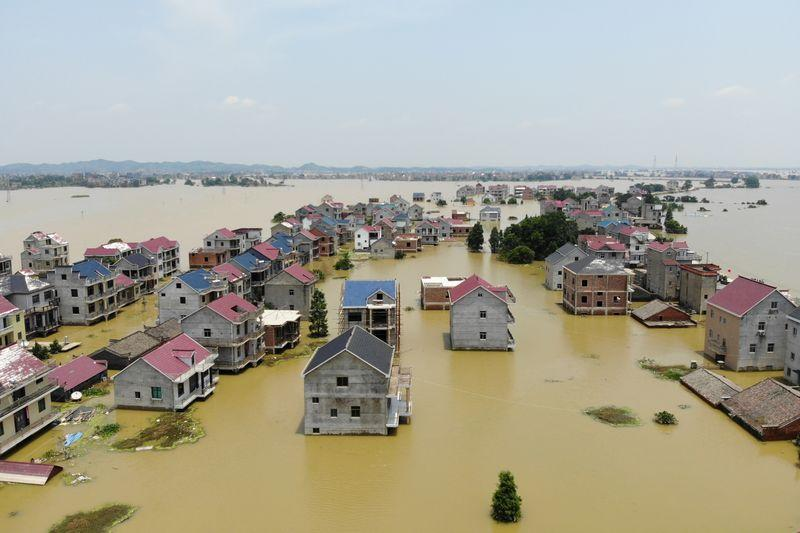 Buildings and farmlands are seen partially submerged in floodwaters following heavy rainfall in Poyang county of Jiangxi province, China July 17, 2020. China Daily via REUTERS
The 1,000km (620 miles) Huai River flows through major agriculture and manufacturing hubs in Henan, Anhui, and Jiangsu provinces.
At Lake Tai, on the border of the wealthy coastal provinces of Jiangsu and Zhejiang, water levels have already risen above the safety guaranteed level, according to government data.
"Floods are occurring at the same time at the Yangtze River, Huai River, and Tai Lake...The flood prevention situation is very severe," the water resources ministry said, adding that water levels in the region were likely to exceed the maximum level that reservoirs can withstand.
More flooding expected
More flooding rain is in the forecast as an unusually strong, stationary weather boundary continues to dump additional precipitation over already ravaged areas.
It has been particularly severe across the Jiangxi and Hubei provinces lately, where an additional 50 to 150mm of rain is forecast over the next five days.
The latest weather model data suggests that the heaviest of rain (more than 150-250mm over the next five days) will take place across the Shandong and Hainan provinces.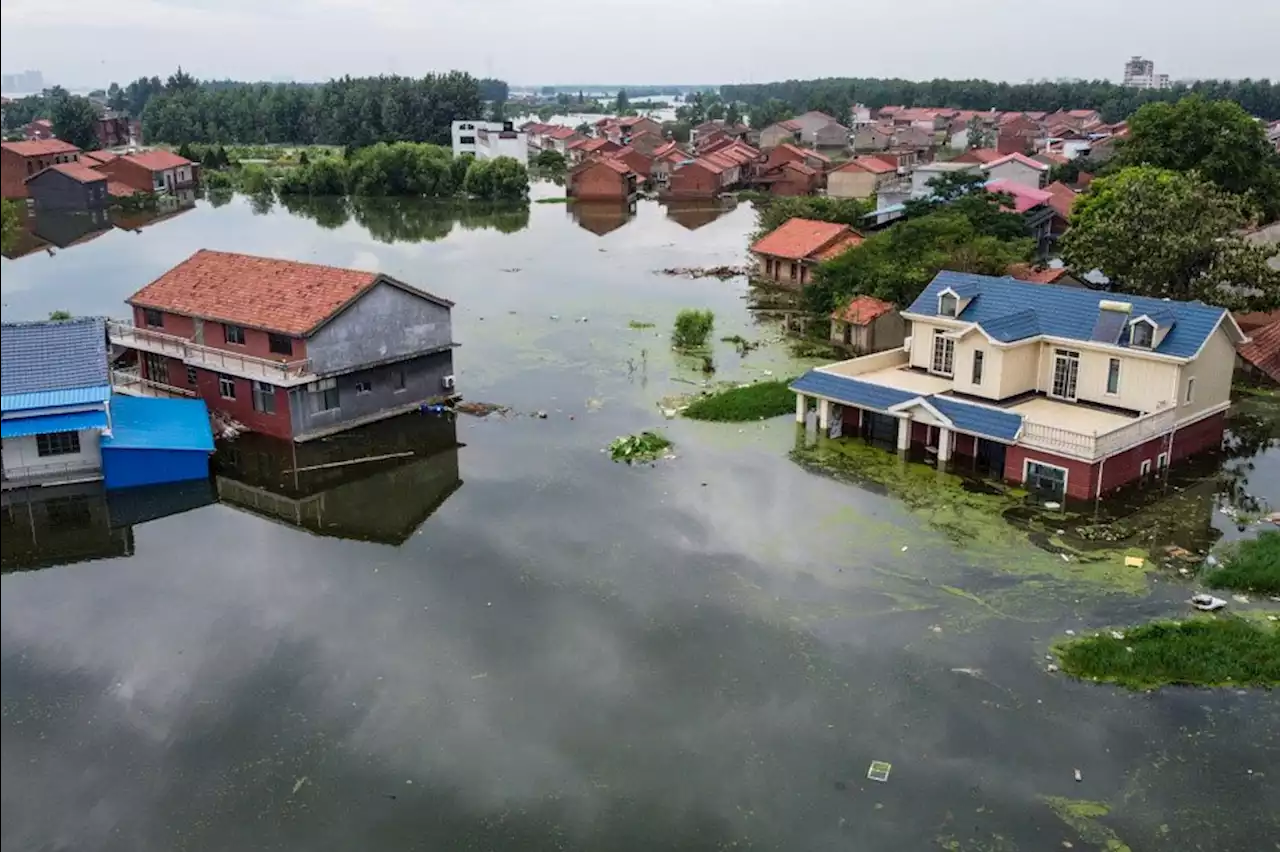 An aerial view shows flooded residential buildings due to rising water levels of the Yangtze River in China's central Jiangxi province. Photo: AFP
Seasonal flooding strikes large parts of China annually, especially in its central and southern regions, but has been especially severe this summer. More than 150 people have died or are missing in flooding and landslides brought on by the torrential rains — 23 of them since Thursday alone, informed the Global News.
About 1.8 million people have been evacuated and direct losses attributed to flooding are estimated at more than 49 billion yuan ($7 billion), according to the Ministry of Emergency Management.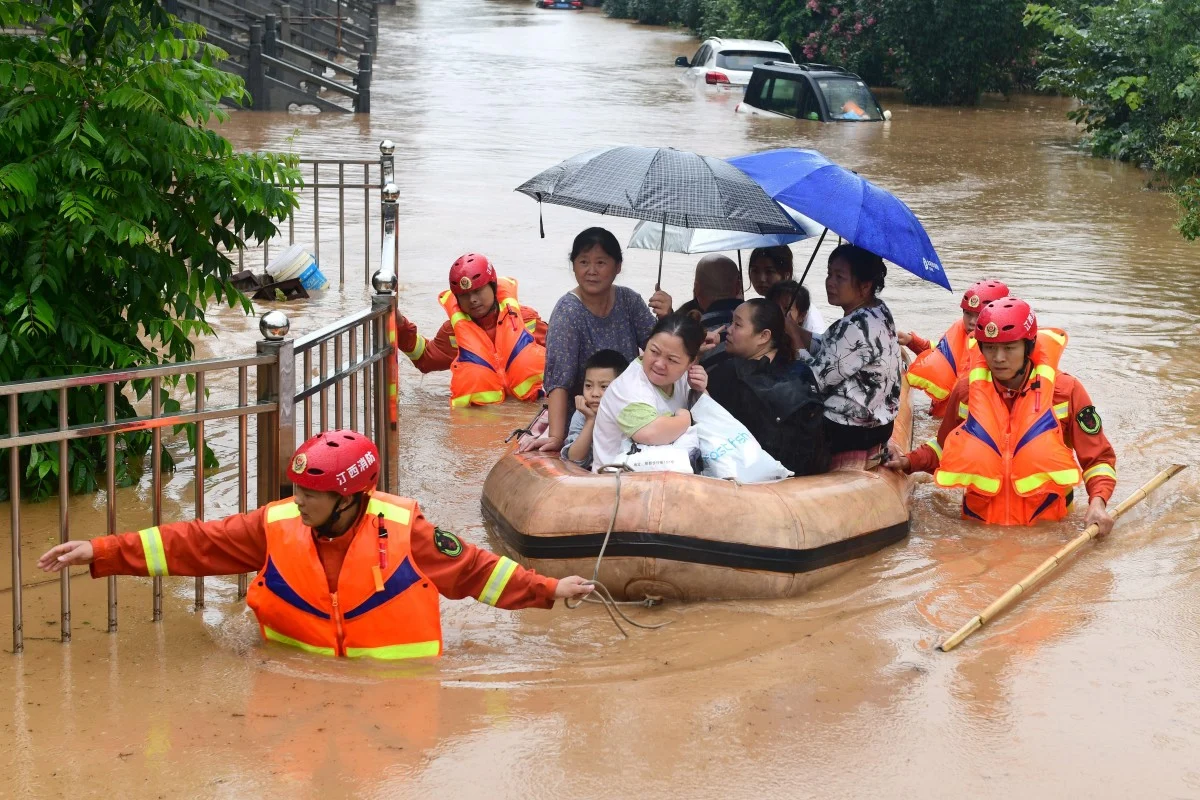 Rescuers tow a raft filled with evacuated residents through floodwaters in China's Jiangxi province Photo: EPA-EFE
Economic activity in other parts of China, especially construction and steel and cement demand, has also been hurt by the flood. Heavy downpours have been lashing the region since last month, pushing average rainfall 12% higher than last year. The economic damage from flooding is expected to reach 86.2 billion yuan ($12 billion).
China's economy grew by 3.2% from April to June, stronger than 6.8% contraction recorded in the previous quarter. But with the rain to continue in the coming week, economists have warned of imminent risk from widespread floods that could impede the fledgling recovery.