3-year-old Vietnamese boy luckily survives 8-floor falling
A 3-year-old boy fell from the 8th floor of an apartment building (about 25m high) and hit the roof of a house on the first floor. He miraculously survived.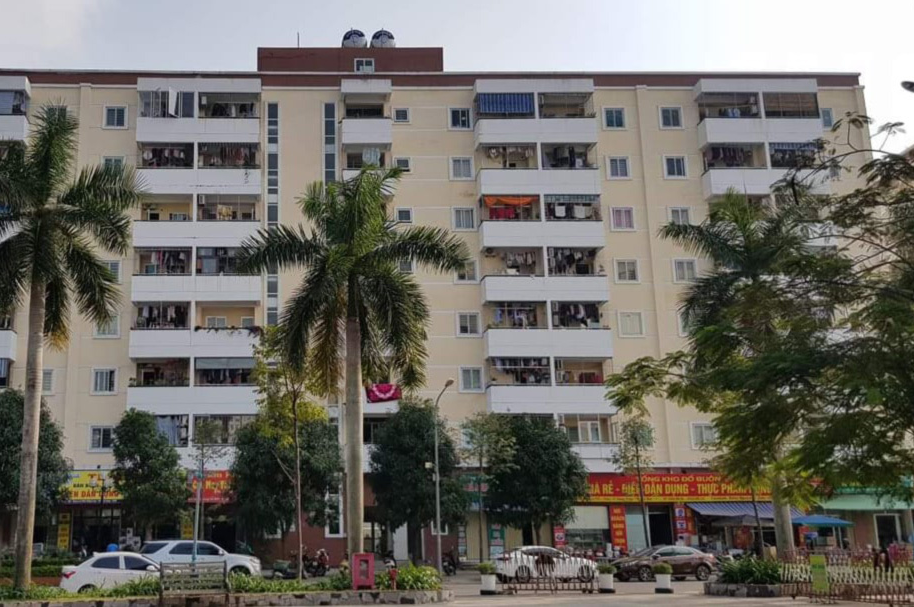 The building where the kid's family lives. (Photo: Vietnamnet)
The incident happened around 19:00 on December 7 at Block A in the building of the Department of Finance, Quang Trung Ward, Thai Binh city.
Ms. Dang Thi Hong - a resident of the apartment building said that at that time while cleaning the goods, she heard a strong noise from her family's corrugated iron eaves. Looking up, Ms. Hong saw a small indentation of corrugated iron and broken porous pieces below. Mrs. Hong called her children to get up the roof to see if anything had fallen. That was when she found a 3-year-old boy sitting on the roof sheet. She then frantically called for help and ask her neighbors to help bring the kid down.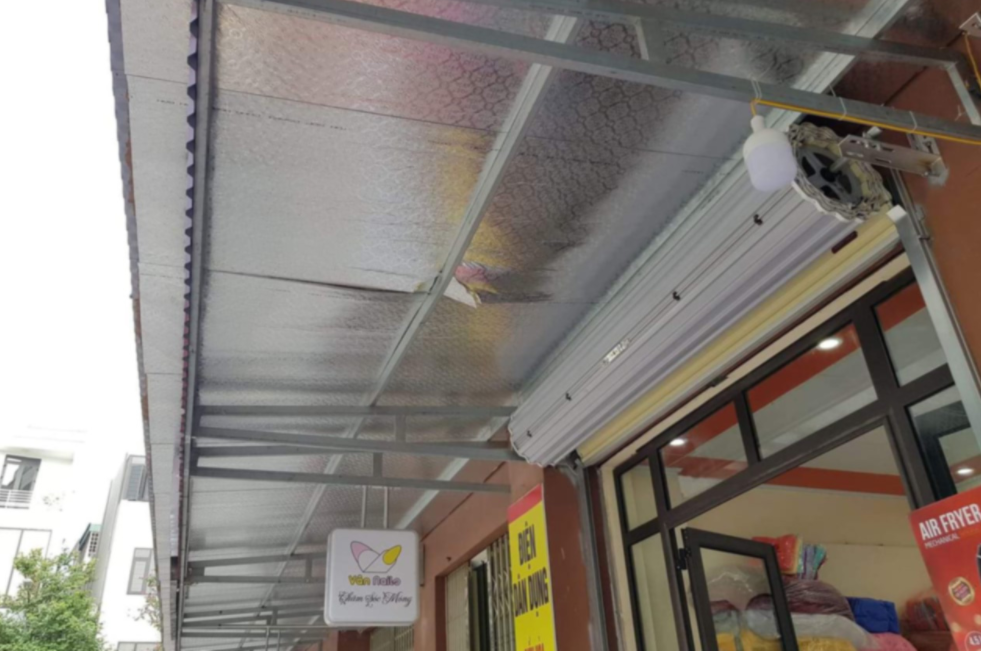 The location where Ms. Hong found the boy. (Photo: Vietnamnet)
The kid was then taken to Thai Binh Province Children's Hospital for emergency care. At the hospital, after doing subclinical procedures such as screening, ultrasound of the abdomen, X-ray test,... the boy was said to be in 'normal health'.
Doctor Vu Ngoc Hanh - Thai Binh Province Children's Hospital said that even though the kid was not injured, the hospital still kept it to monitor.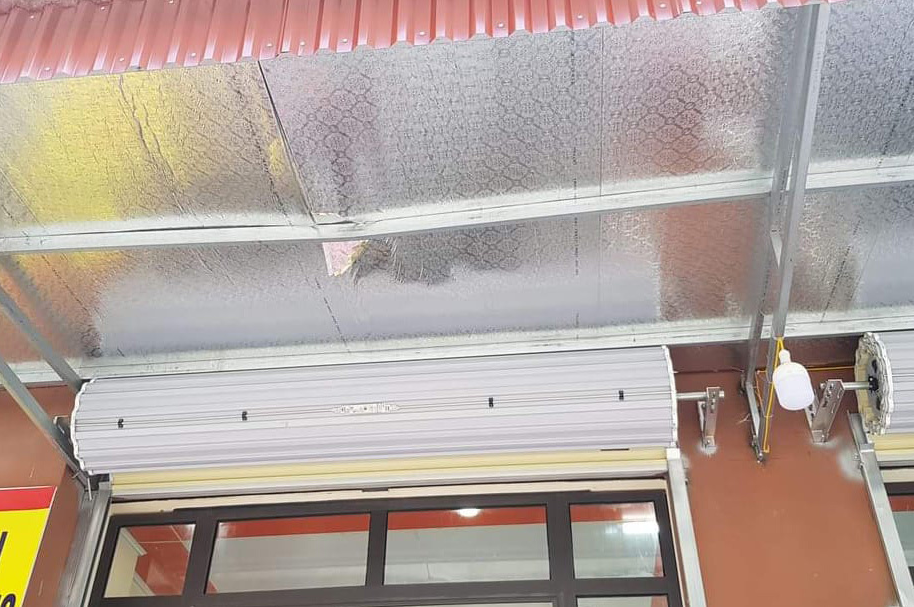 The iron roof had saved the kid's life. (Photo: Vietnamnet)
According to people in block A of the Department of Finance apartment building, the location where the baby climbed out and fell off was about 25m above the ground. The fall made a hole in the iron sheet, broke a porous patch, bent the iron bar supporting the roof of the house on the 1st floor. The family of the child in distress lives in apartment 806 of the building.
The child's parents had previously repaired a number of household items in the apartment such as replacing the balcony fence with a tall glass door but did not install fences. Therefore, the baby was likely to climb up to play, then lean out of a chair, and fall.
At the time of the accident, the boy was at home with his mother, but then the mother went down to the first floor to handle some business, so the unfortunate incident happened.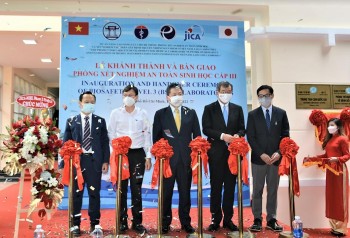 Friendship
The Pasteur Institute in Ho Chi Minh City (PI HCMC) hold an inauguration of its new Biosafety Level-3 Laboratory (BSL-3) on January 17th, 2022. For this new laboratory, the Japan International Cooperation Agency (JICA) has supported the main materials and equipment such as the air conditioning system, the wastewater treatment system, and the two-door autoclave, with a total value of 200 million yen (nearly 40 billion VND).