37 children receive life-changing surgery thanks to Vietnam Trail Marathon 2021
A group of organizations have raised money for 37 children to have surgery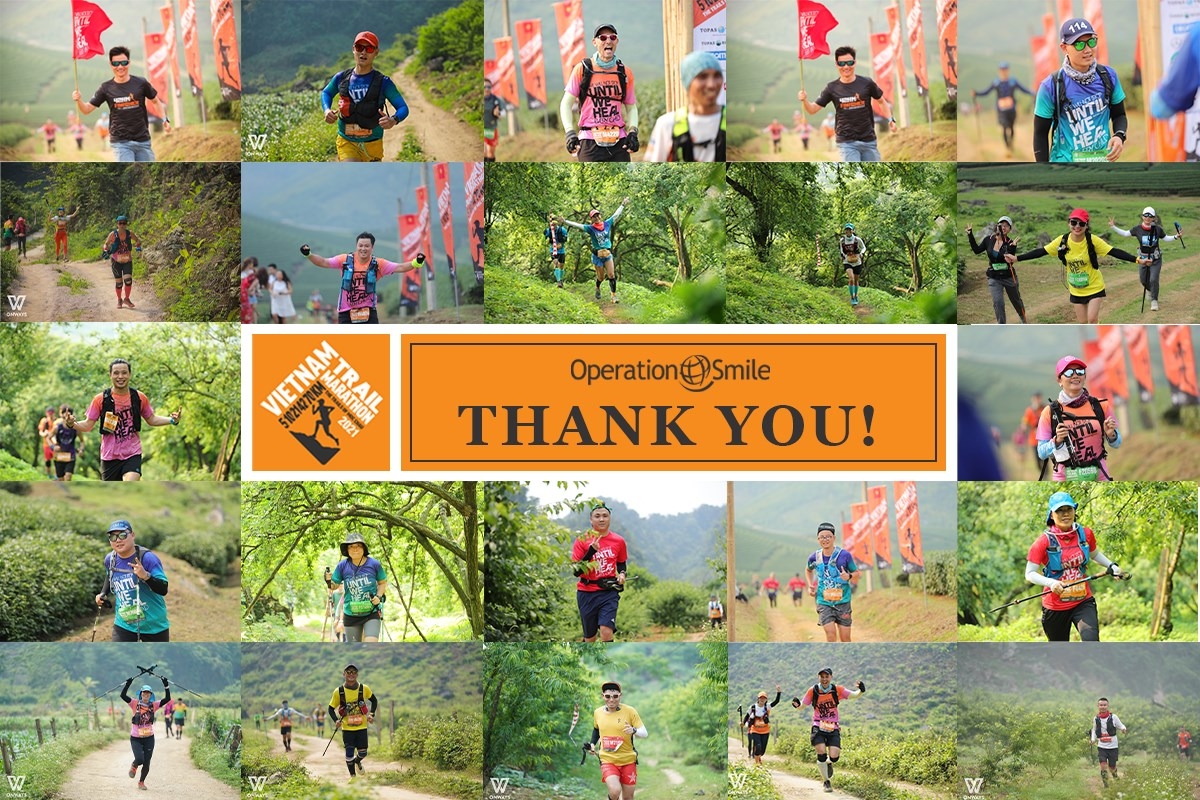 Topas Travel Vietnam, Vietnam Trail Marathon and Smile Runners help raise money for children in need
The Vietnam Trail Marathon 2021, Topas Travel Vietnam and Smile Runners have donated over VND 374 million to Operation Smile Vietnam to fund life-changing surgery to 37 children in need.
Over the years Vietnam Trail Series participants have contributed thousands of dollars to help support Newborns Vietnam, a charity which aims to increase life chances for newborns babies, and Operation Smile, which performs facial surgery on those suffering from deformities.
The marathon is part of the Vietnam Trail Series, which was launched by the Topas Travel Company. It has been operating in Vietnam since 1990 and hosts adventurous tourist activities, as well as sporting and outdoor events, according to VnExpress.
This year's race, previously cancelled in January due to concerns about the Covid-19 pandemic, saw participants run through peach and plum gardens and green tea fields in Moc Chau District in the northern mountain province of Son La in late April.
Funds from Vietnam Mountain Marathon 2021 will be used to support Operation Smile Vietnam to bring smiles to 37 children born with facial deformities. This is the direct result of the VMM 2021 runners who together donated over VND 374 million (16,200 U.S. dollars) for Operation Smile Vietnam from entry fees.
"In addition to the excitement when conquering the mountains with these beautiful trails and exploring the beauty of villages and people in Moc Chau, I'm very proud to be one of the Smile Warriors to help Operation Smile Vietnam raising funds to restore smiles and bring new life children born with facial deformities," said Huong Thao from TimesRunners Club, one of 104 runners who participated. "The initiative from Topas and Operation Smile has strengthened my belief in how sport can not only connect people but also, change the children's lives and our life as well."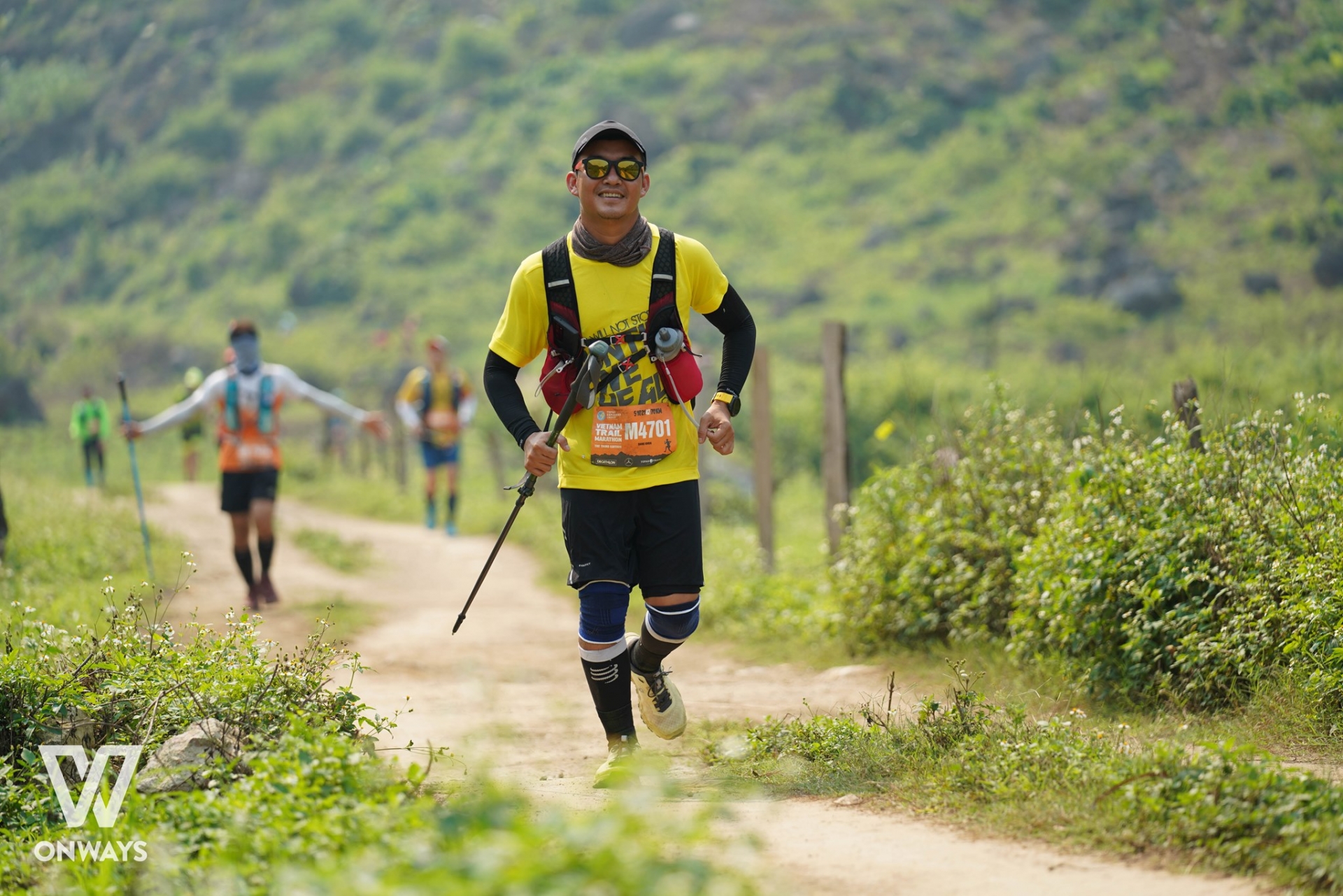 This year VMM will support Newborns Vietnam, and Operation Smile.
Operation Smile Ambassador, travel blogger Tran Dang Dang Khoa, who previously a 1,111-day motorbike journey around the world, tried the 42 km trail marathon for the first time. He said that during this 10-hour journey in the scorching heat, he came to understand that beauty was not only what you saw but what lies in the special connections between nature and humans.
Sports Ambassador of Operation Smile Vietnam Nguyen Thanh Lam, a successful ultra-marathon runner who finished his 70 km in 12 hours and 53 minutes in the heat, said "Children's smiles, their opportunities to live a normal life and go to school are one of the great sources of motivation for Smile Warriors like me to complete our mission."
Smile Runners of VTM 2021 and Topas Travel Vietnam and the Smile Runners have raised over VND 374 million for surgical funds of Operation Smile Vietnam as of May 10.
Operation Smile Vietnam is a charity that provides free reconstructive surgery to children born with facial deformities.
Since its establishment in 1982, Operation Smile — through the help of dedicated medical volunteers — has provided over 220,000 free life-changing surgeries for children and young adults, helping change lives of approximately 60,000 underprivileged children.
Korean NGO supports children with difficulties

Korean non-governmental organization Good Neighbors implements projects to promote and protect child rights, strengthen global partnership, and advocate for the most vulnerable in Vietnam