4 Delicacies that Tourists Should Try in Vung Tau
Besides its famous tourist destinations, Vung Tau also attracts visitors with its diverse and rich cuisine with extremely unique flavors.
Vung Tau is a place where many tourists often come to visit on holidays and weekends. Visitors can easily move to Vung Tau from Ho Chi Minh City. This place has gradually transformed into a center of tourism with many new attractions and forms of entertainment such as SUP rowing, coastal coffee, and acoustic music performances. Some famous tourist attractions in Vung Tau include the lighthouse, Con Heo hill, Long Hai beach, and Nghinh Phong cape. One of the many reasons why visitors come here is the unique local cuisine. Here are four fantastic dishes in Vung Tau that visitors should try:
Mantis shrimp vermicelli
Mantis shrimp is a firm and sweet seafood. The broth for this vermicelli is different from that of other dishes because of the sweetness and aroma of the meat and green vegetables.
Each bowl of vermicelli has a whole mantis shrimp and grilled squid. Customers can eat meat and seafood with sweet-sour sauce. The price for each bowl of vermicelli is about USD 2.02 to USD 2.82.
Some recommended locations:
- Vung Tau vermicelli: Xo Viet Nghe Tinh, Thang Tam Ward.
- Loc Duong shop: Vo Thi Sau, Ward 2.
- Quan Ngon 39: Tu Xuong, Ward 4.
Photo: youtube
Stingray hotpot
The raw stingray is cleaned, the flesh is fresh, and the bones are crispy. The fish is cooked with sweet and sour bamboo shoots and served with vermicelli, banana flower salad, and herbs. Stingray hotpot is easy to eat and addictive. A hot pot for 2 people costs about USD 6.05 to USD 8.07.
Some recommended locations:
- Food Garden: Vo Thi Sau, Ward 2.
- Ut Muoi stingray hotpot: Truong Cong Dinh, Ward 1.
- 7 Luom: Nguyen Truong To, Ward 3.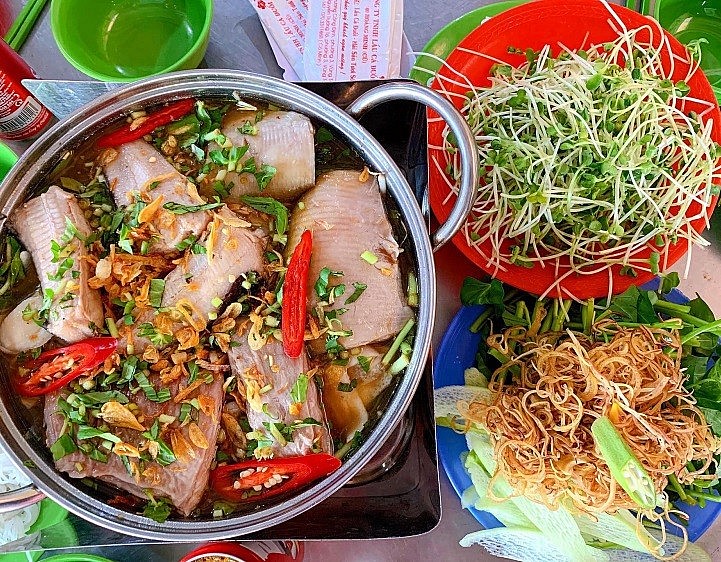 Photo: toplist.vn
Banh Khot (Crispy Pancake)
When visitors come to Vung Tau, they will be surprised because every street corner has this dish. Also known in Vietnamese as Banh Khot, these bite-sized morsels are fantastic when made at home. Not only can you load them up with as much of your favorite toppings as you can fit, but they will come out shatteringly light and crunchy. The price for a piece is about USD 2.02 to USD 2.82.
Some recommended locations:
- Nguyen Truong To, Ward 2.
- Ms. Ba Vung Tau: Hoang Hoa Tham, Ward 3.
- Eastern Banh Khot: Ba Trieu, Ward 4.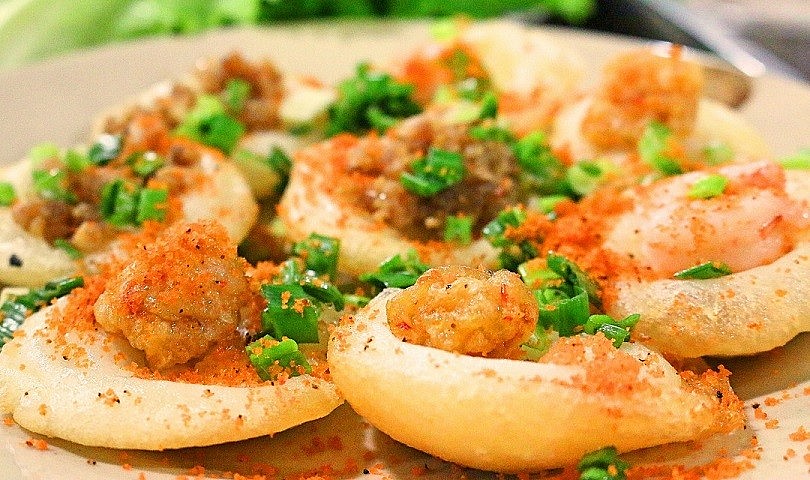 Photo: yong.vn
Fish sauce vermicelli
This is a typical dish of the Mekong Delta. It is salty, not too sweet, and served with roasted pork, shrimp, squid, and herbs. Customers can add a little chili satay to make the broth more fragrant and rich. The price of a bowl of vermicelli is about USD 1.21 to USD 2.02.
Some recommended locations:
- Mrs Nam Vung Tau restaurant: Luong Van Can, Ward 2.
- Mit's kitchen: Nam Ky Khoi Nghia, Ward 3.
- Le's fish source vermicelli: Ba Huyen Thanh Quan, Ward 4.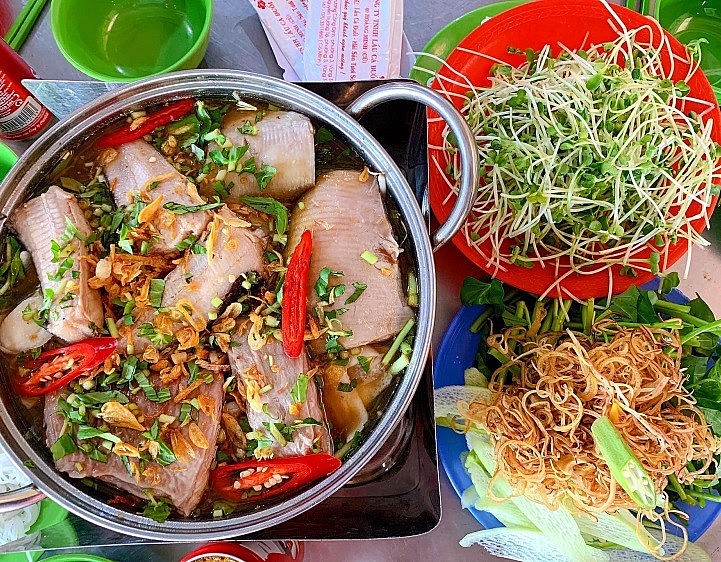 Photo: lukitchen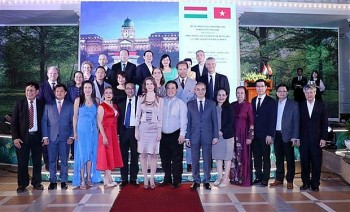 Viet's Home
Saigontourist Group in coordination with the Hungarian Consulate General held a series of events within the framework of the Hungarian Food and Culture Festival 2022 in Ho Chi Minh City