"Vung Tau Taste Week 2021" this year features Southeastern cuisine
This year, "Vung Tau taste week 2021" will be held from April 24 to May 2, ntroducing seafood and folk dishes from Southeastern provinces and cities to the guests and tourists from Vietnam and all over the world.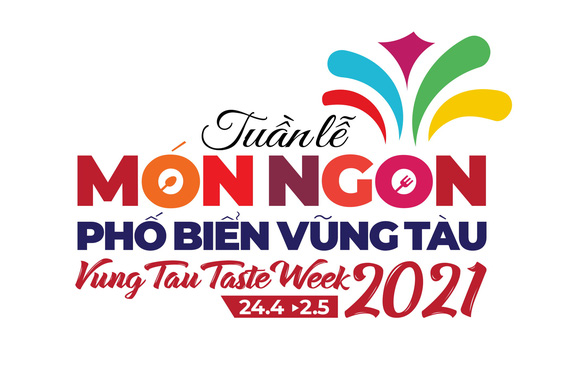 Photo: Vung Tau Taste week 2021 logo
The event is slated from April 24 to May 2 to celebrate the 30th founding anniversary of Ba Ria-Vung Tau province and Vung Tau city and the 46th anniversary of the Liberation of the South.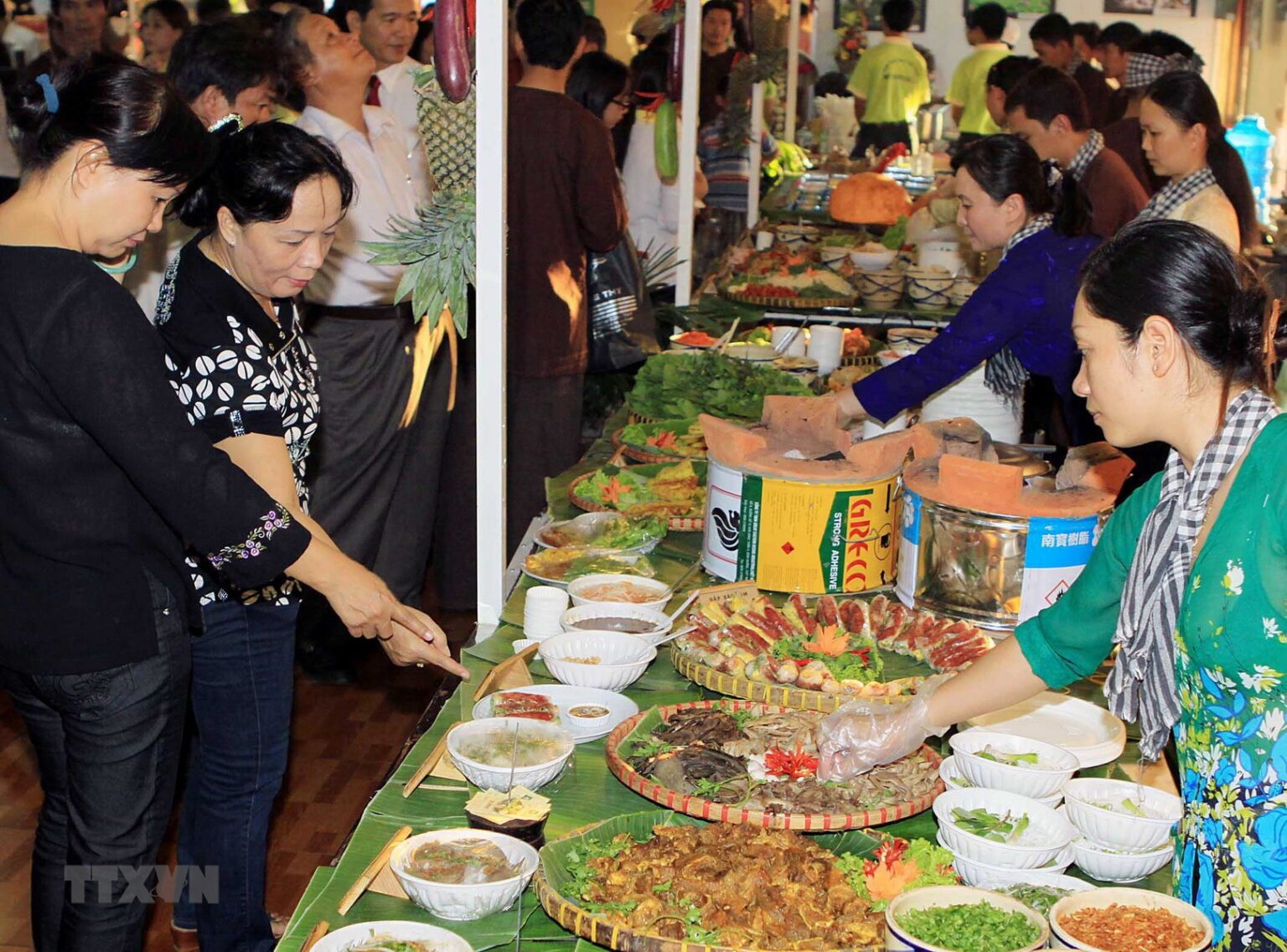 Photo: TTXVN
This will be the first festival held in the province in 2021 after a long period affected by the COVID-19 pandemic.
More than 100 pavillions which are luxuriously designed, ranging from restaurant standard dishes to street food, promoting Vung Tau tourisms and other regions in Vietnam, giving guests a chance to experience different kind of food from all over the country.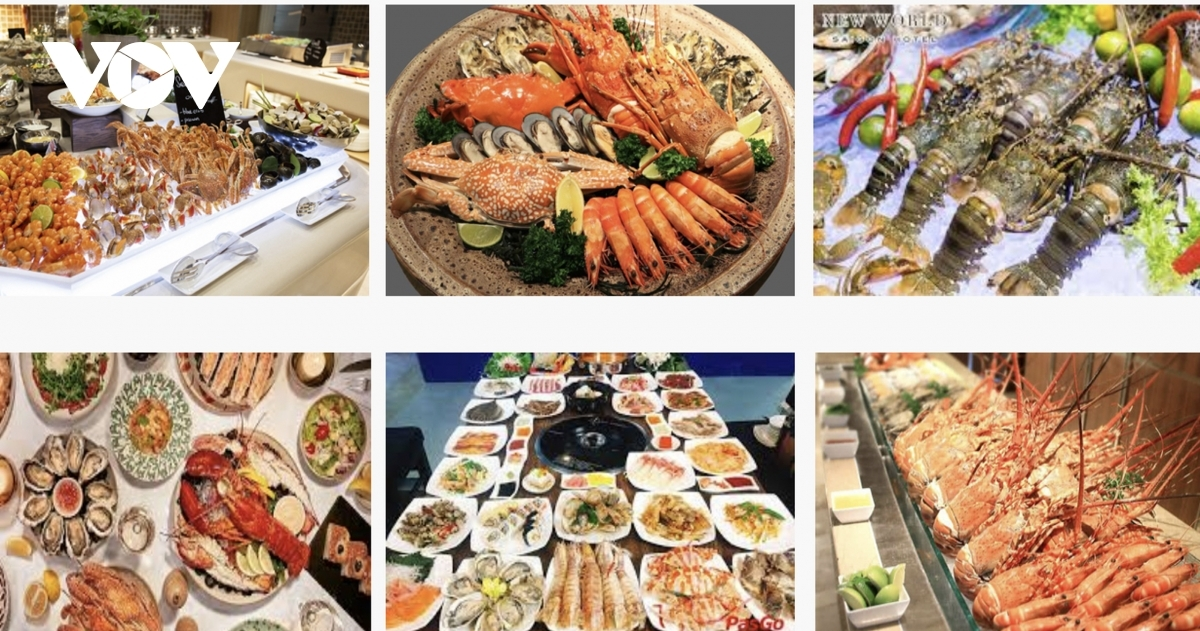 Illustrative image
Acting Chairman of Vung Tau City People's Committee Hoang Vu Thanh said the city will turn the taste week into an annual event to promote local cuisine and stimulate tourism.
To increase the visitor experience, a series of events will also feature during the taste week including music performances, magic shows, circus shows, concoctions, cooking performances by famous chefs, and others.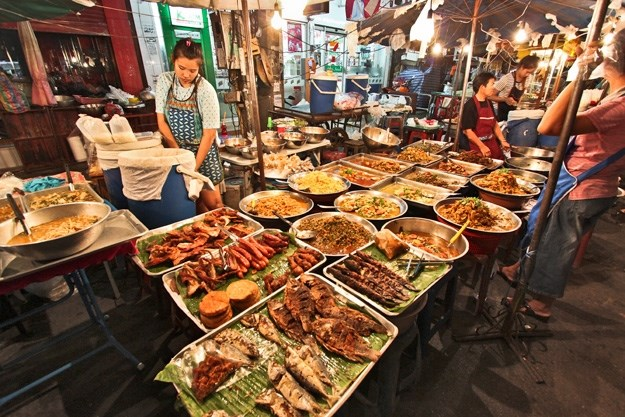 Photo: TTXVN
This is a perfect event for Vung Tau to promote its local's culture and cuisine to tourists and foreign friends. This is also a special event for sharing experience and promote different dishes and cuisines from Southeastern provinces and cities, attracting more tourists to the locals.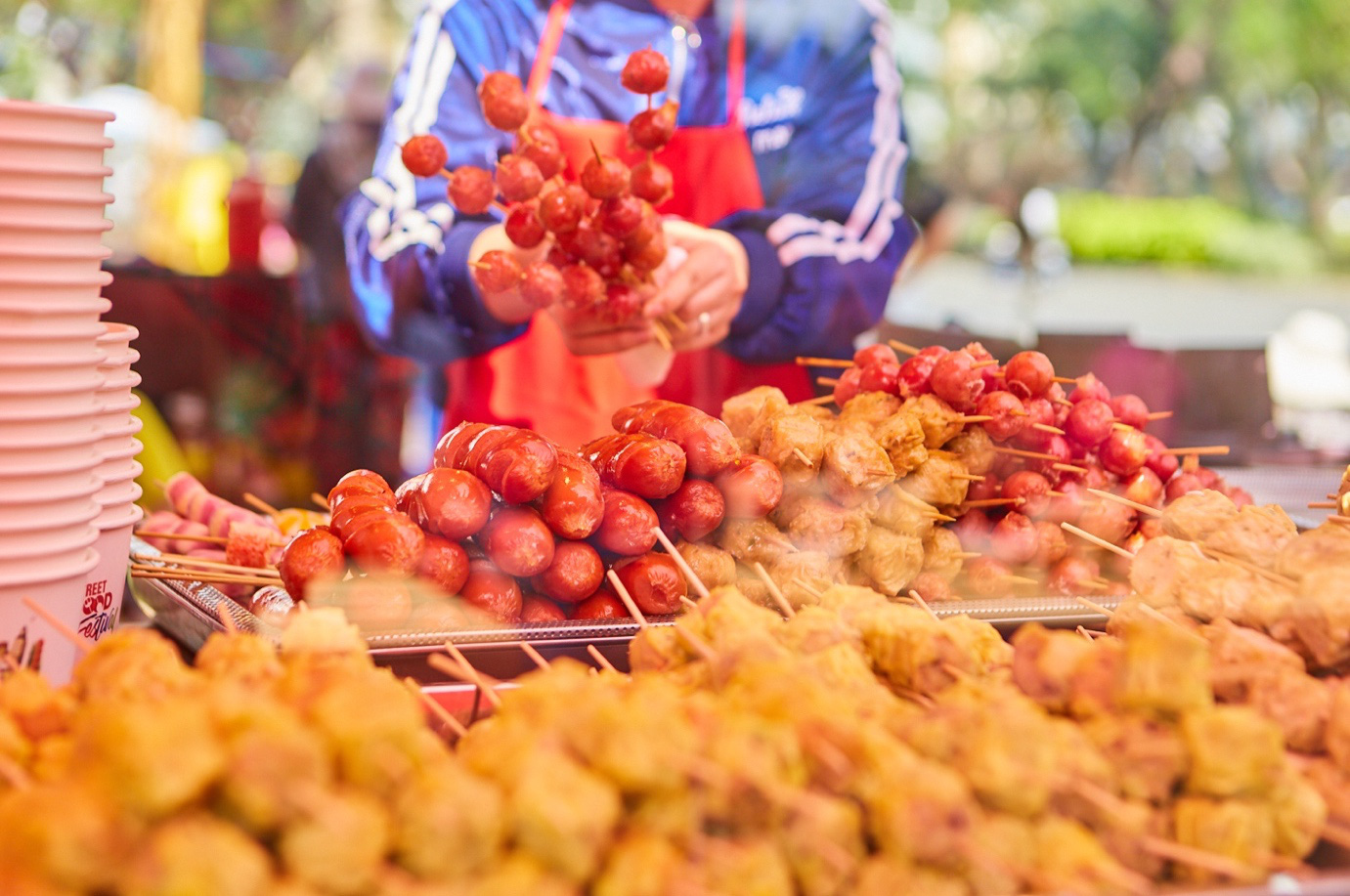 Photo: TTXVN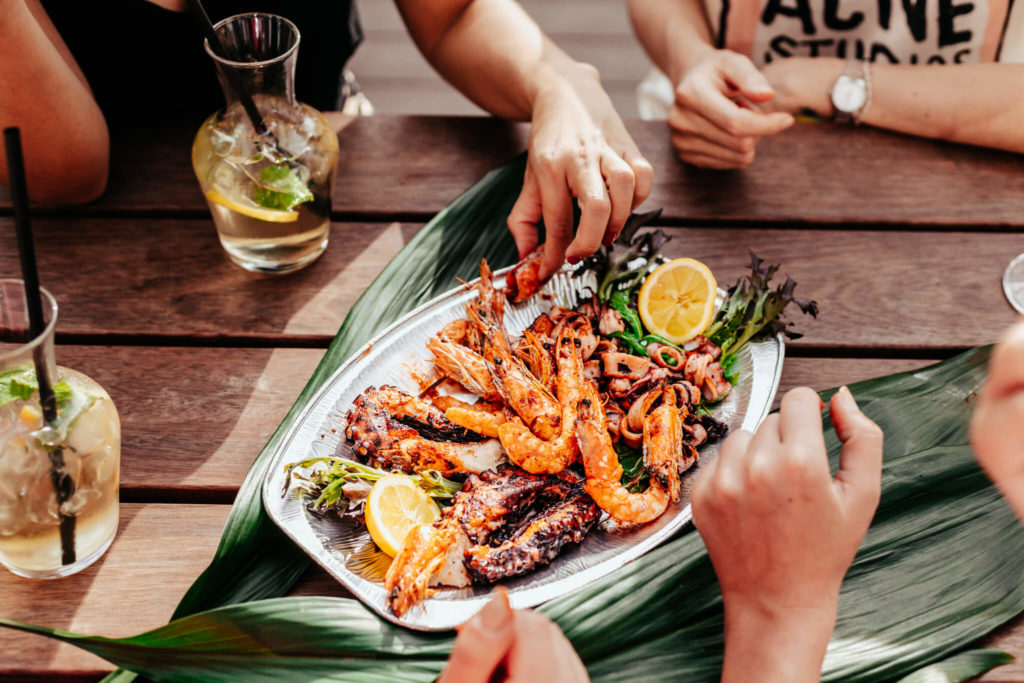 Photo: taucaotoc
Best Vung Tau Cuisines
Stingray hotpot – Lau ca duoi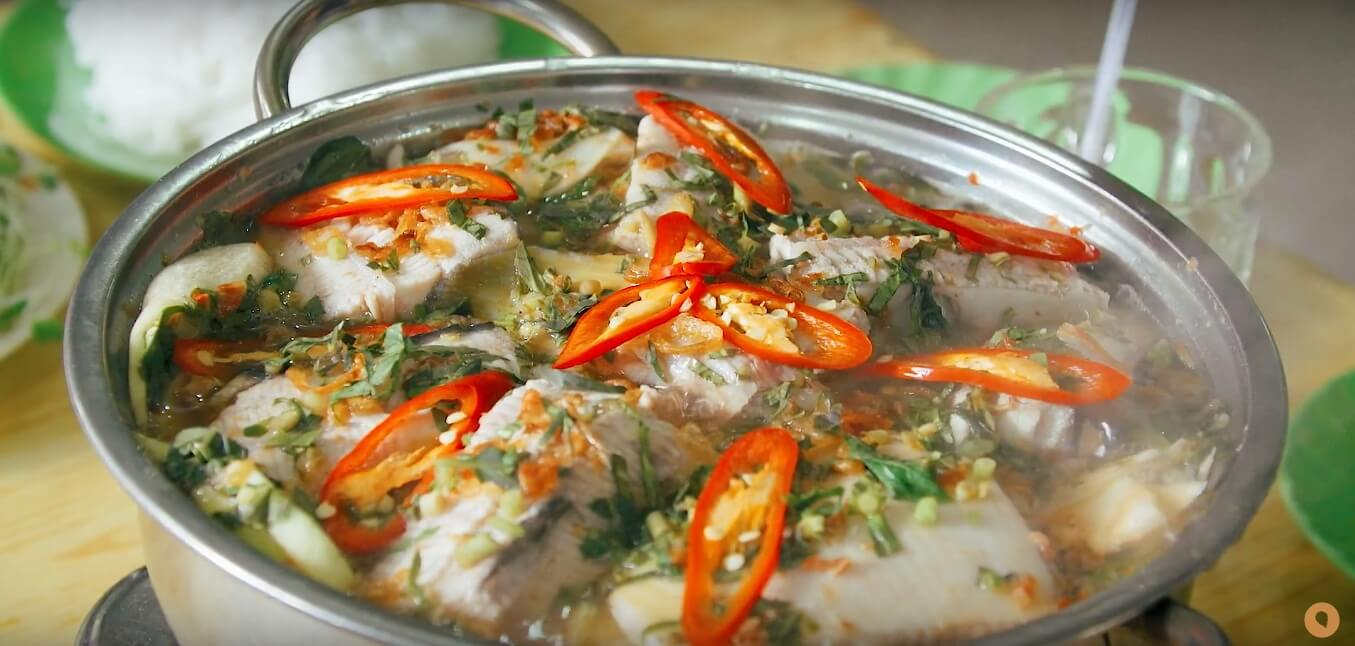 Photo: guide.cmego
Stingray hot pot is an outstandingly delicious folk food in Vung Tau. Once you try it, you will never forget it because of it's distinctive taste and of course, ingredient. The secret of a good stingray hotpot is to have the freshest ingredients possible. That is why eating this dish while at a seaside city always bring out the best of this dish. Apart from the stingray, this dish is a hot pot (literally) of sour baby bamboo soup. Fun fact – the stingray has a cartilage skeleton, so instead of having to worry about getting your throat impaled with bones, you can just chew away.
Sharing food is a huge part of Vietnamese culture, and eating hotpot is the perfect example. Even a small hot pot requires at least 2 – 3 people to finish, so this will be a great opportunity for a large group of friends or family to gather and enjoy good company. So make a trip out of it to Vung Tau! One last thing, don't forget to dip the stingray in the fish sauce and chew it slowly to really enjoy the taste.
Banh khot Vung Tau – Vietnamese mini pancake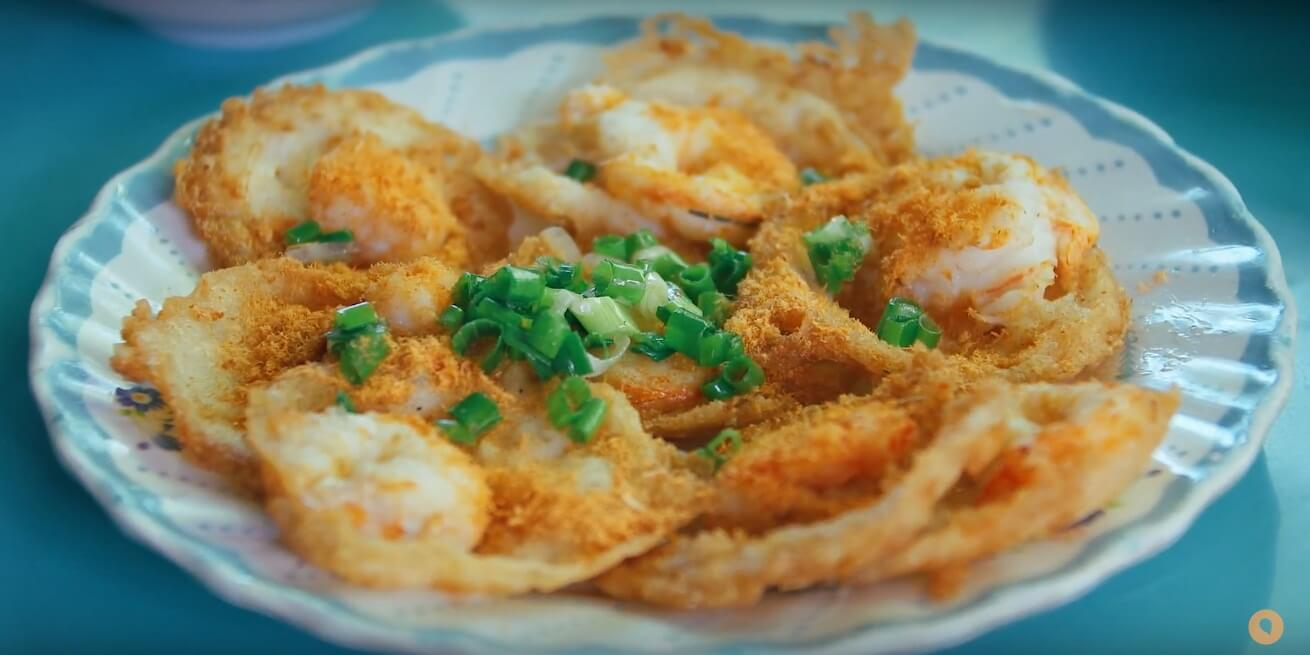 Photo: guide.cmego
This dish is absolutely legendary and no better version can be found outside of this city… If you ever tasted banh xeo in Saigon and fell in love with it, wait till you try the Banh Khot in Vung Tau. The little round pancake is made from mixed flour, curry powder, and then filled with seafood such as shrimp and squid, and then finally topped with green onion and shrimp powder.
Banh bong lan trung muoi – Sponge cake with salted egg yolk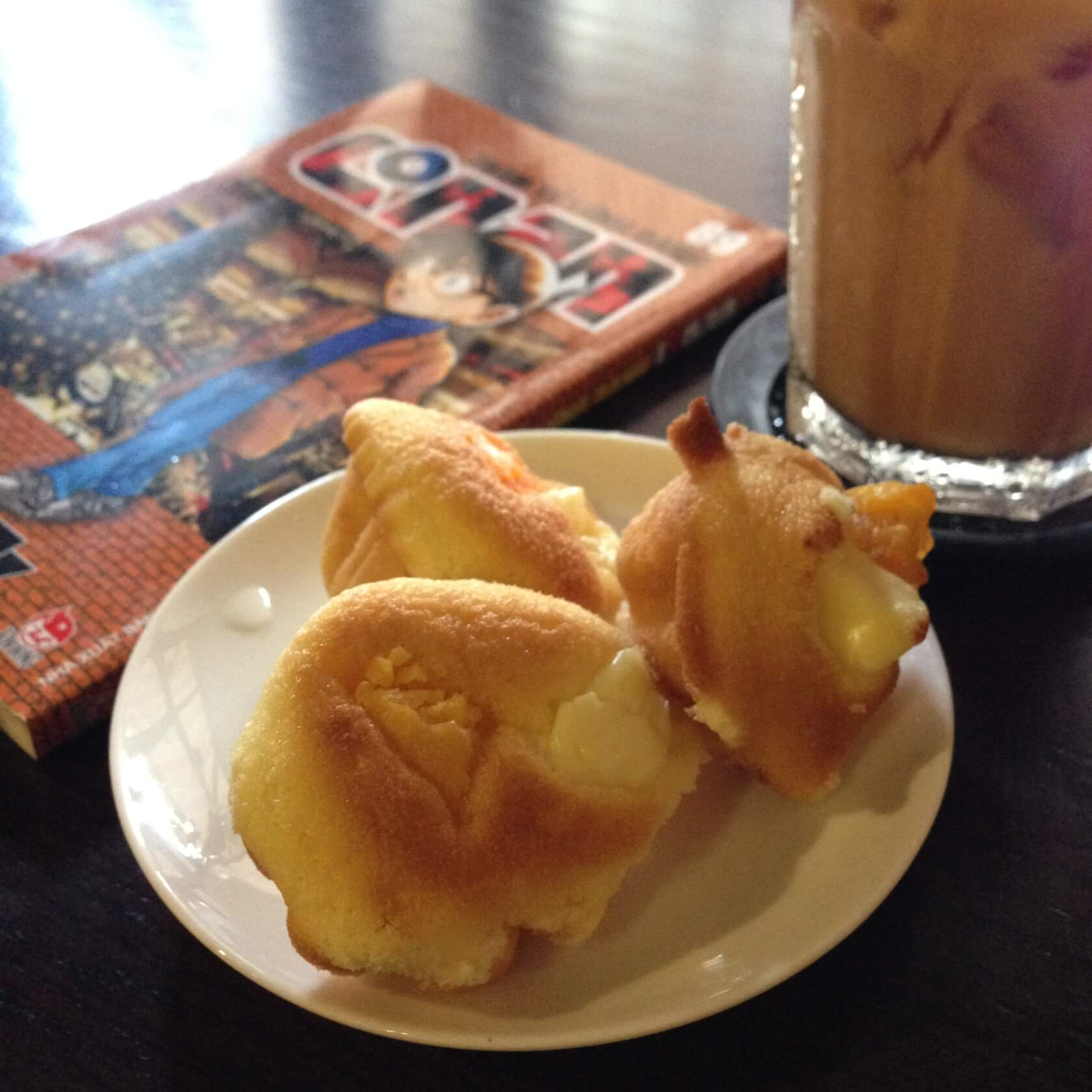 Photo: guide.cmego
Who can deny sweet treats? Especially when what you're eating is extra creamy with cheese? How does the addition of a duck egg yolk to make it salty sound? Over 40 years ago, a small shop on Nguyen Truong To street introduced this special sponge cake to their customers and it quickly became the most popular snack in Vung Tau because of the unique taste. The original version of banh bong lan trung muoi just included the ingredients of sponge cake and salty egg yolk. Nowadays, to please the customers and give you more choices, cheese and rousong are added as topping. Every bite you take is a combination of sweetness, saltiness and greasiness. This cake is a perfect Vung Tau gift for yourself or your family and friends.
Banh uot chong dia – Steamed thin rice pancake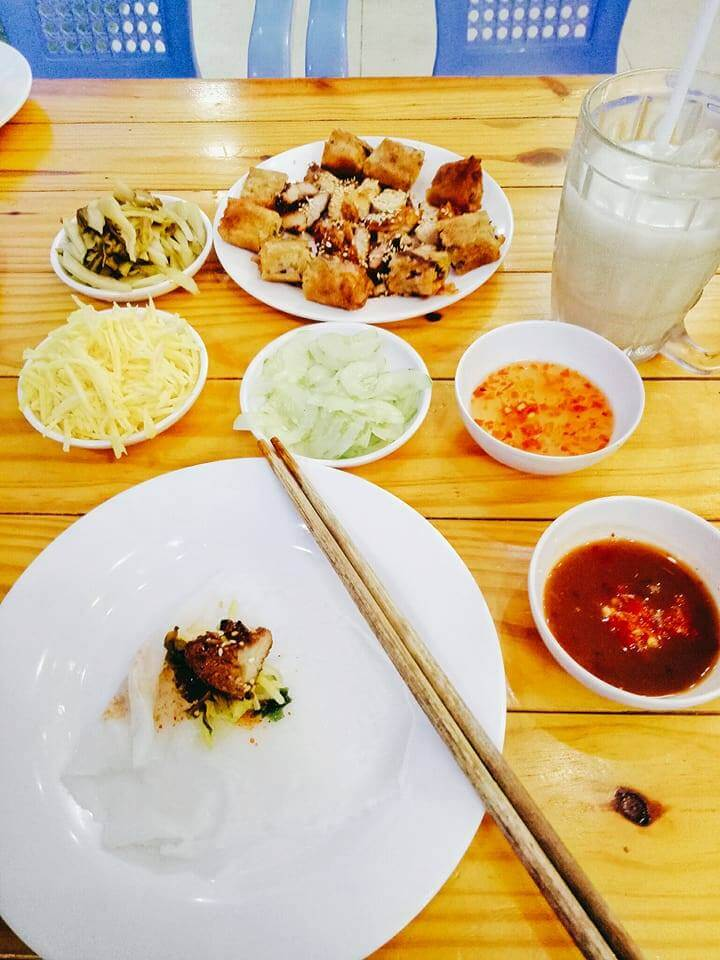 Photo: Guide.cmego
Unlike the usual dish banh uot, instead of cutting the steamed thin rice pancake into small pieces the banh uot chong dia only have a piece of steamed thin rice pancake on the plate. Customers can order a dish of pork and/or chicken, pickles and sour mango to wrap with the banh uot. For the sauces, you will have to choose either the sweet fish sauce or mam nem (fermented anchovy dipping sauce) to dip the banh uot in. Vietnamese dishes are quite interactive, aren't they? Well this one can get a lot more fun as you can hold a competition to see who can eat the most and so has the taller stack of empty dishes.
Fresh seafood
You shouldn't leave Vung Tau without trying any of the fresh seafood available in this city. You can easily find many kinds of seafood such as crab, snails, shrimp, blood clam, amberjack fish and so on. The fish and other kinds of seafood come directly from the sea everyday in the afternoon so it is absolutely fresh. And if you think the seasnails in Saigon (link to seasnail in saigon) are delicious and diverse, wait till you come to Vung Tau.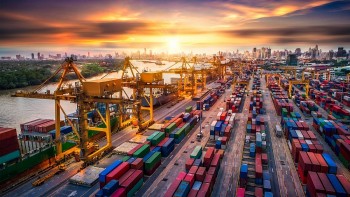 National
Vietnam, a rising star in the global supply chain, has the potential to become a new tiger in Asia, economist Brian Lee Shun Rong at Maybank - Malaysia's largest financial services group and the leading banking group in South East Asia – has reportedly said.