4 Extraordrinary Coffee Shops In The Heart of St. Petersburg
On the streets of a busy Saint Petersburg, there are lovely coffee shops with extraordrinary style that make them a delight for tourists to visit, as if they just stepped into another world.
Chbkafe
Have you ever wanted to step inside your favorite drawing? Well, at Café Bw, you can do just that and stay for a latte as well. With locations in Moscow and Saint Petersburg, this cartoon-inspired café has quickly become a favorite location amongst the locals for its whimsical decor.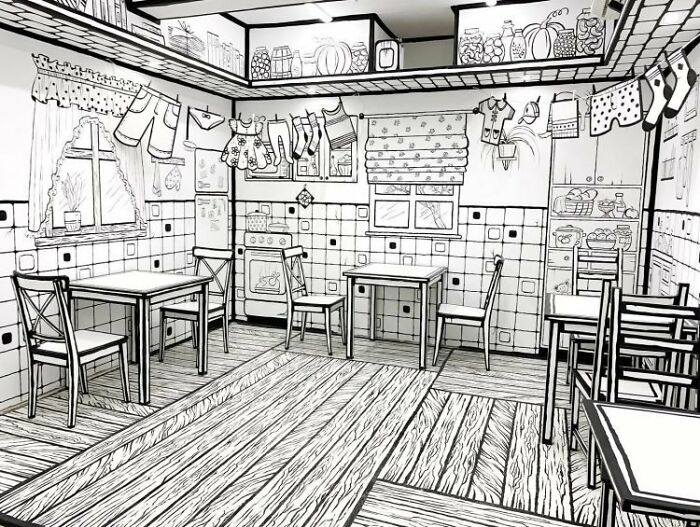 Photo: BW_ Cafe
When visitors step inside, they will be greeted by a wall-to-wall black and white interior. Everything inside Café Bw, including the floors and furniture, has been painted with graphic lines. "The idea came up to create a place that would be interesting mainly due to its interior (of course, with a good coffee). The renovation took just over a month, and around 100 kg [about 220 pounds] of paint was used up," says Solbon, the creator and owner of Café Bw.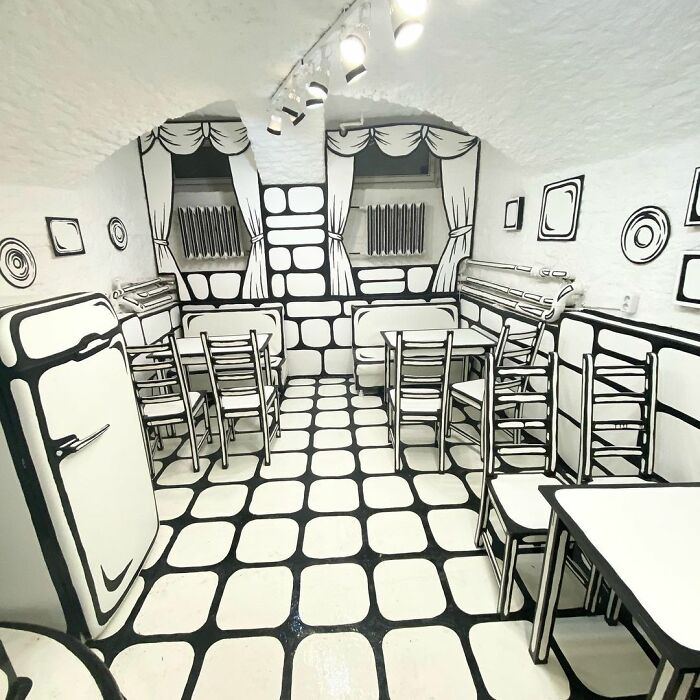 Image credits: cafe_bw
"Since then, our customers have been delighted! People deliberately come to us to take unusual pictures. Our employees are also delighted with the work and some even waited months for vacancies to open." On the walls of the café are drawings of indoor plants, windows with curtains, rows of books, framed artwork, an oven, a clock, and more. Additionally, guests can interact with some of the installations like the "flat-looking" piano or the "drawing" of a telephone.
With every surface and piece of furniture rendered in stark black-and-white, the whole thing looks decidedly two-dimensional. And while it also looks like it might be ever-so-slightly headache-inducing after a while, the interior is clearly a hit – the cafe's website reveals hundreds of Instagram snaps taken inside. Because if you visit a trendy spot without one of the best camera phones, did it even happen?
Image credits: orlikovadaria
Coffee 22
Obviously, a macchiato, flat white or frappuccino are nothing new. Everyone has tried them: some have enjoyed these options, while others have decided it's better to stick with a cappuccino. If you're among the former, go straight to Kazanskaya 22 to find a buckwheat raf or green latte (that's tea, which looks a bit like a swamp in a mug) specifically for coffee aficionados. If you're among the latter, you should still go to Kazanskaya 22, since classic coffee is also very good there, and the cappuccino in particular. Plus, you'll get the chance to see a moss panel covering an entire wall (we made sure you can touch it), a bar counter in the shape of a secretaire (we forgot to ask if anything was actually stored in the drawers), and a barista with a broad smile. A DJ mixer suggests that DJs play their sets here in the evening.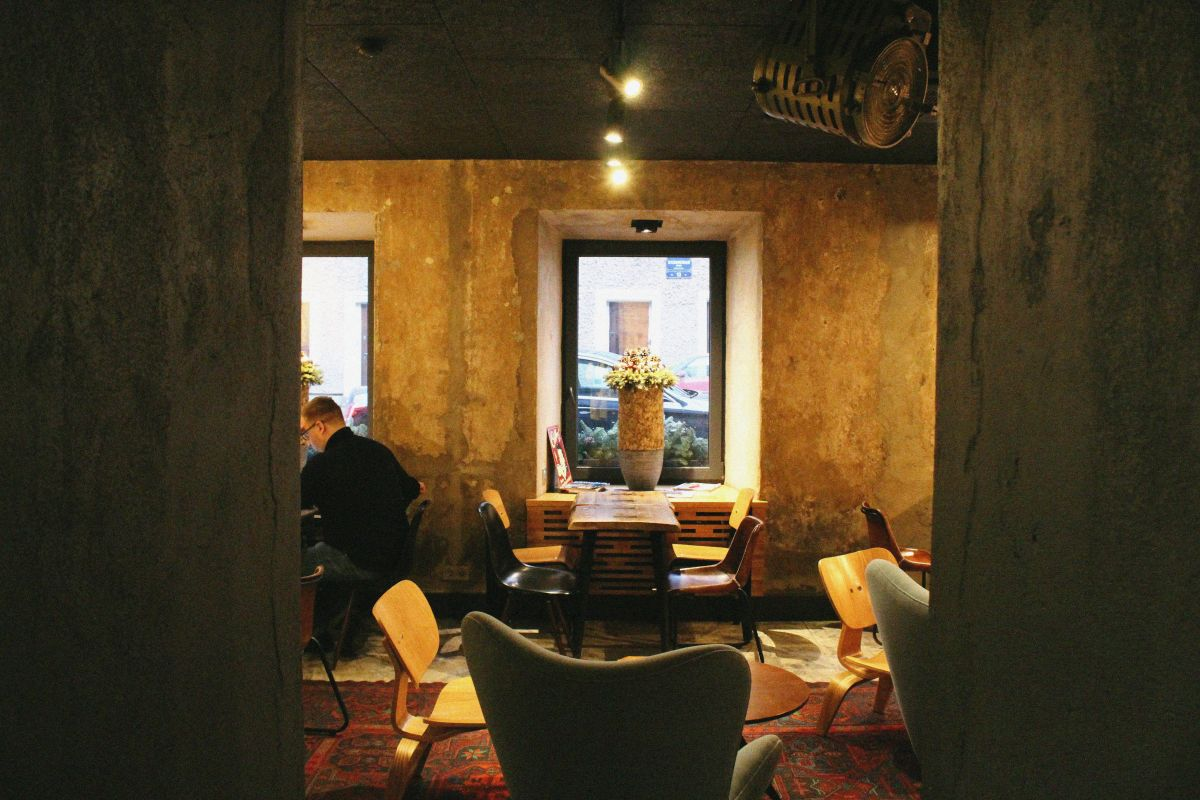 Photo: On the grid
Coffees here are sourced as raw green beans from Sweden's Johan & Nyström, then carefully roasted in Russia by Coffee Owl. Coffee 22 makes a selection of both classic and signature drinks, sometimes utilizing the same coffees for both; their delicious Costa Rica Red Honey espresso turns out to be a perfect pair to a Honey Porter signature drink, made using coffee porter and handmade raspberry and pear syrups.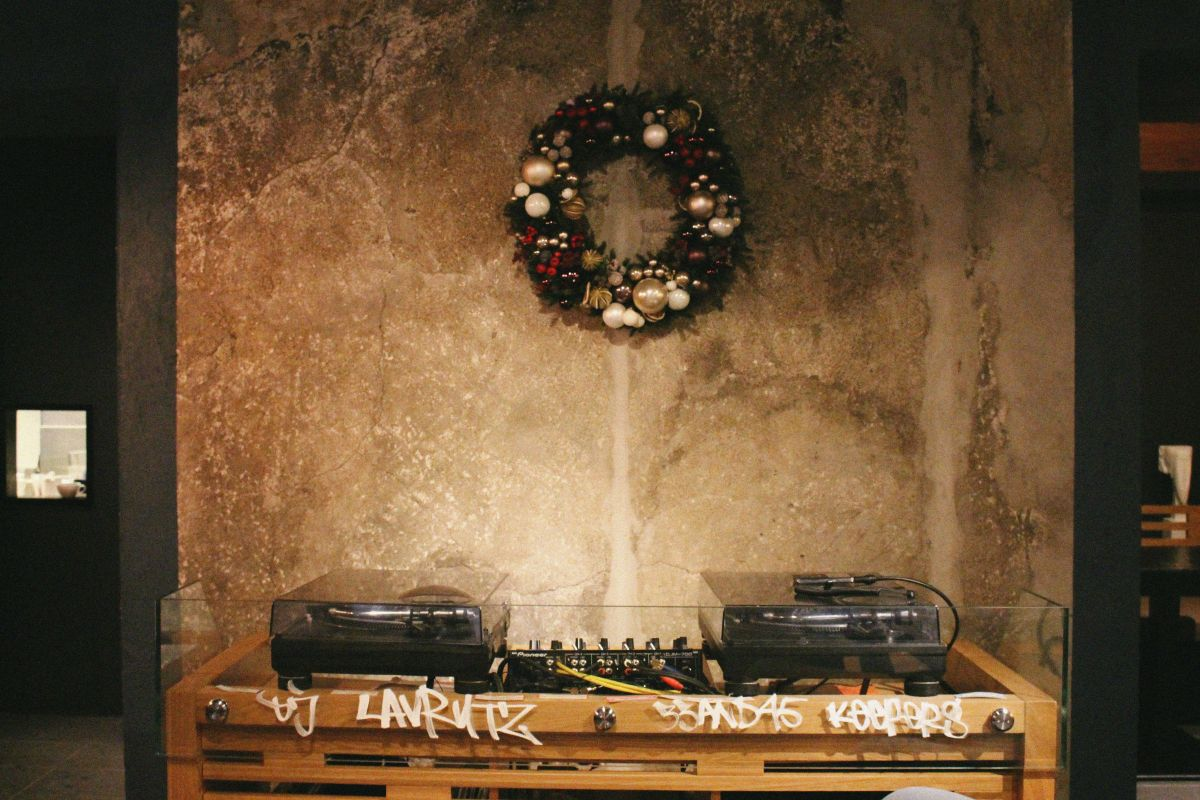 Photo: On the grid
Espresso Bike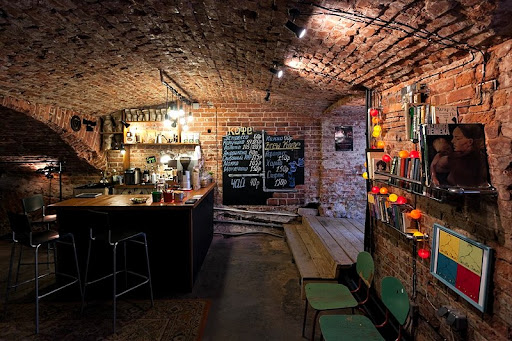 Photo: St-Saint Petersburg
Though now Espresso Bike is a full-fledged cafe, it used to be a bike-based coffee bar. Founder Dmitriy Pavlenko is pushing for serious coffee quality here in Saint Petersburg, using top-notch beans from two excellent Russian coffee roasters. While Department of Coffee is responsible for the espresso (a tasty single-origin Ethiopia on my recent visit), for an array of brew methods Pavlenko opts for Sweet Beans, which is a coffee bar, and micro-roastery in Krasnodar, a city in the south of Russia. I saw coffee options like Kenya Karinga, Colombia Finca Inmaculada, and Ethiopia Worka—all coffees of excellent provenance, and the kind of offerings range you might find at a cafe in London or Portland.
Photo: Sprudge
The picky crowd can schedule their visits thanks to Espresso Bike's Instagram account, which features daily updates on the coffees being brewed. It's a challenge to find the place, tucked away deep in the basement of a building that dates back to the beginning of the 19th century, but that only adds to its mystique.
Bolshe Coffee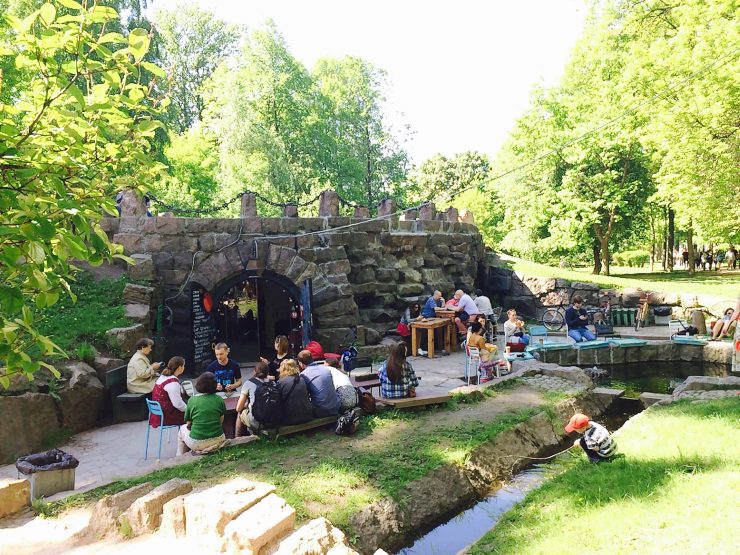 Photo: Sprudge
Just a couple of years ago, finding good coffee in Saint Petersburg was a mission next to impossible. Hip coffee bars, now multiplying like coffee cherries in the harvest season, were only present in the foreign travel memories of coffee connoisseurs. Fortunately, two enthusiastic forward-thinkers came on the scene with a wealth of experience and a genuine desire to promote and develop the specialty coffee culture in their hometown. Nickolay Yalanskiy and Nickolay Gotko see coffee as their lifetime project, and they've grown that love and dedication into a friendly family of cafes across Saint Petersburg. Bolshe Coffee was their "first-born"; today this cafe is a beloved and influential part of the city's coffee scene.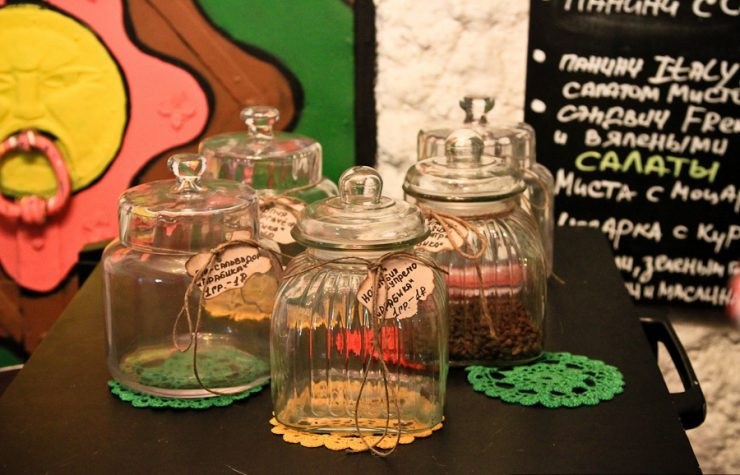 Photo: Sprudge
Bolshe sports a lovingly handmade interior, and is housed in a real grotto with history that goes back to the Tsarist era. Beans are roasted in-house; a sip of espresso served in a charmingly tiny cup will bring you back to your senses. Say thanks to the queen of this cave—a two-group lever Futurmat machine. This is a must-visit for any Saint Petersburg coffee lover.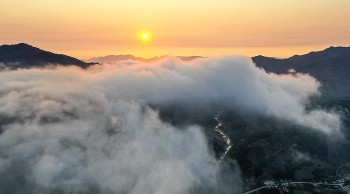 Multimedia
The gorgeous dawn behind a sea of fluffy white clouds creates a wonderful and beautiful picture of Truong Son Dong peak, Quang Ngai.