From September to mid-October is the best time to enjoy the Northwest golden season. The places you should visit in this season are Mu Cang Chai, Sa Pa, Y Ty, Hoang Su Phi.
Mu Cang Chai
Mu Cang Chai is an upland district in Yen Bai province, about 300 km from Hanoi. To get here, visitors have to pass through Khau Pha Pass, one of the most beautiful and dangerous passes in Vietnam. This place is famous for its terraced fields stretching all over the hillside. Four communes Tu Le, La Pan Tan, Che Cu Nha, and Di Xu Phinh are the most popular places to admire the ripe rice paddy.
The harvest season here starts from near mid-September to early October, so visitors should consider going to Mu Cang Chai at this time not to miss the best occasion of the year. In addition, when coming to Mu Cang Chai, visitors can witness traditional beliefs and farming methods, as well as enjoy the delicious flavors and specialties of the Northwestern mountains.
Photo: Zing News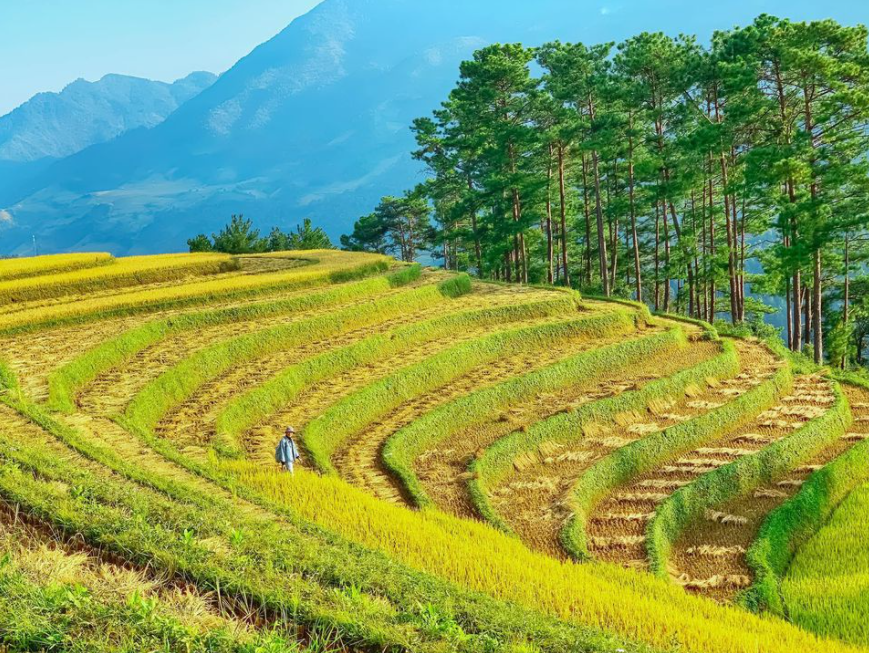 Photo: Zing News
Photo: Zing News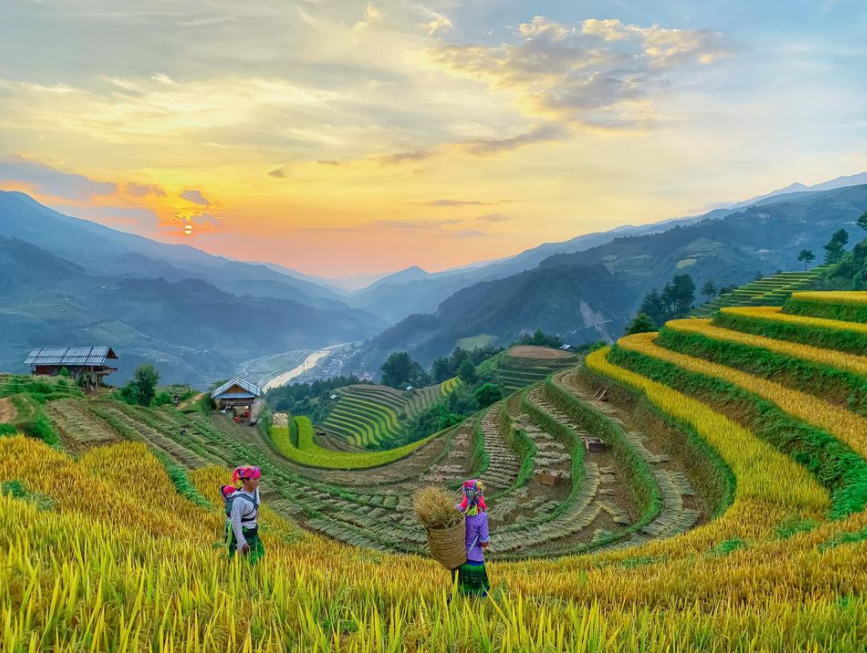 Photo: Zing News
Sa Pa
Sa Pa (Lao Cai) is a famous tourist destination in the northwestern mountains. The period from around the end of August to the end of September attracts visitors not only because of the cool weather but also because of the golden terraced fields.
In this occasion, Muong Hoa valley, Ta Van village, Ta Phin are filled with picturesque terraced fields,. In some locations visitors can experience the bustling atmosphere of the harvest season.
The fields in Sa Pa have been voted as one of the seven most beautiful rice terraces in Asia by the famous US travel magazine Travel and Leisure. In addition to admiring the rice paddy, tourists can also visit many other famous destinations such as Mount Fansipan, stone church, Cau May old town, Love waterfall, O Quy Ho Pass.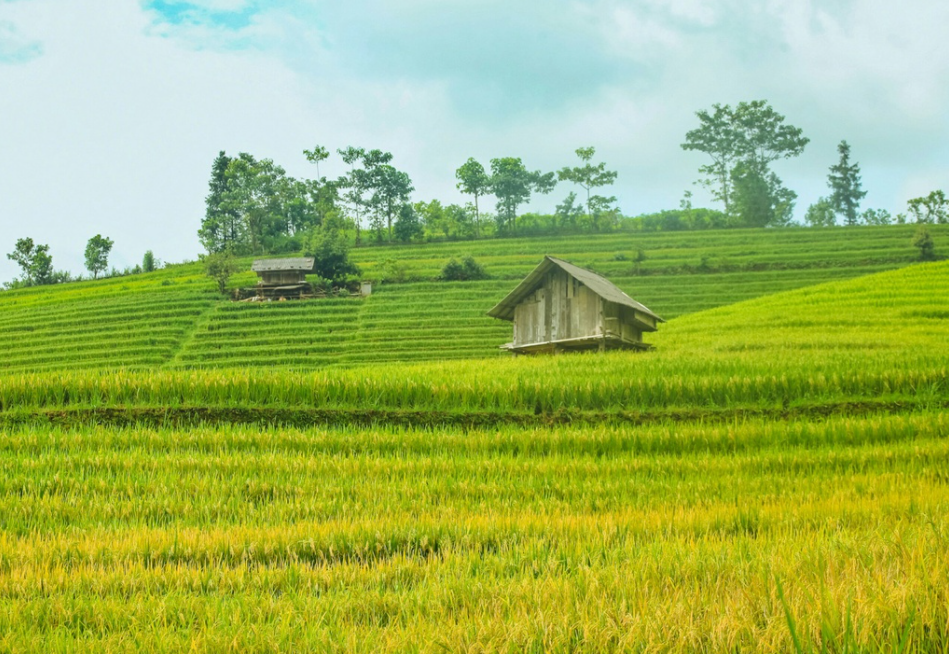 Photo: Zing News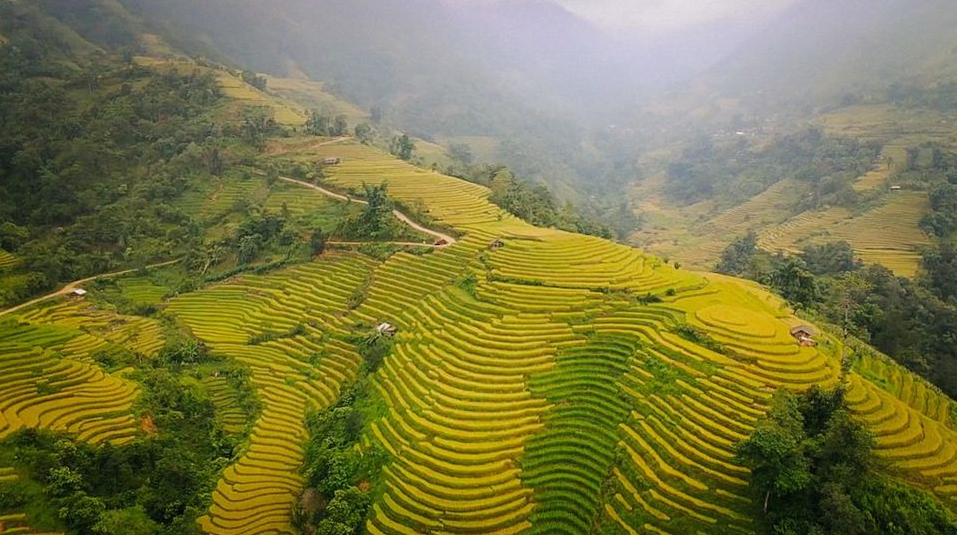 Photo: Zing News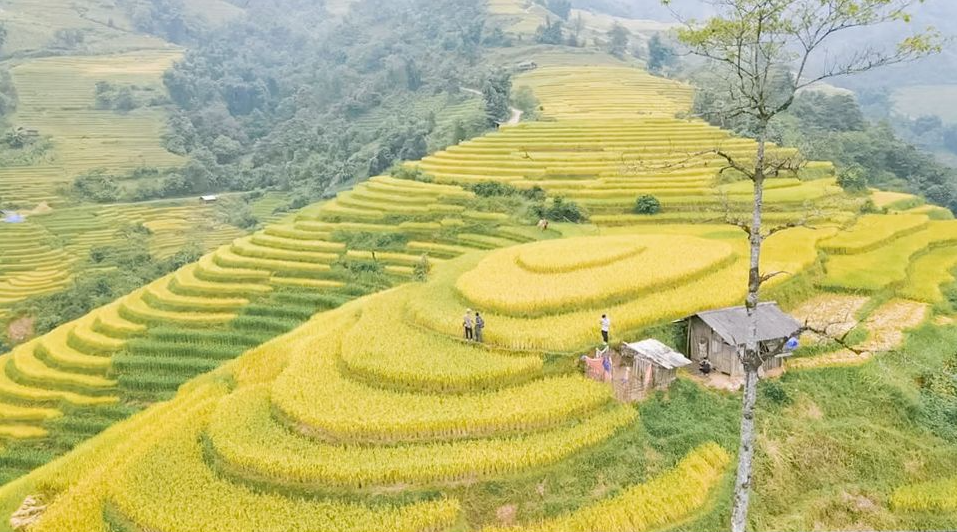 Photo: Zing News
Photo: Zing News
Y Ty
Y Ty belongs to Bat Xat district, Lao Cai province, located at an altitude of nearly 2,000 meters above sea level. In addition to being the ideal cloud hunting place, Y Ty also attracts tourists by its golden terraced fields. The famous viewing spots here are Ngai Thau, Choan Than, Lao Chai, Khu Chu Lin, A Mu Sung.
This year, the harvest season in Y Ty, Lao Cai lasts only about 3 weeks, starting from the beginning of September. At this time of the year, every corner of Y Ty is filled with the aroma of rice, creating a special atmosphere. In order to get here, visitors can take a coach or a train to Lao Cai and rent a motorbike to ride to Y Ty.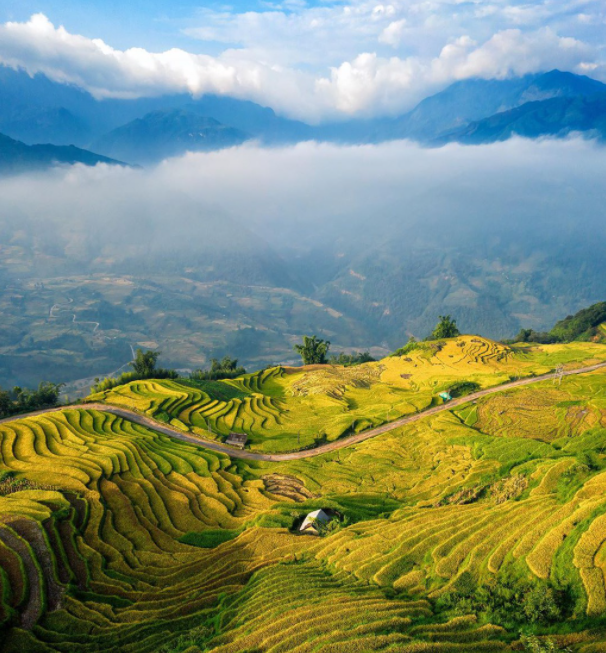 Photo: Zing News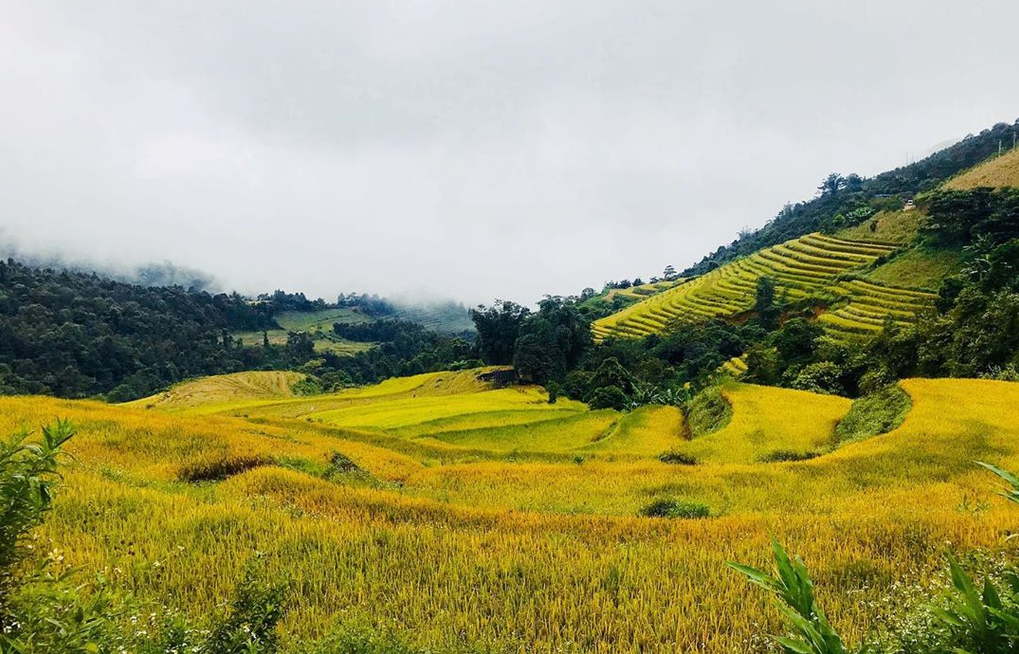 Photo: Zing News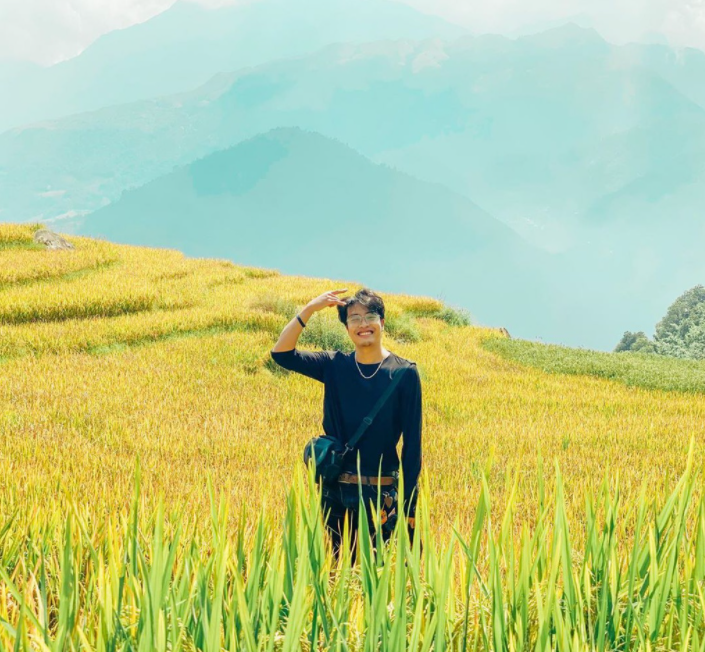 Photo: Zing News
Photo: Zing News
Hoang Su Phi
Hoang Su Phi (Ha Giang) is always a favorite place for travelers. The two most beautiful seasons here are the wet season (March-May) and the ripe rice season (September-October). The road to Hoang Su Phi is divided into two ways, from Highway 2 through Tuyen Quang to Ha Giang through, or from the side of Bac Ha road (Lao Cai) through Xin Man.
This year, the rice ripening season lasts from mid-September to mid-October. The unique feature of Hoang Su Phi during the ripe rice season is that the terraced fields are piled up, evenly. In addition, to Ha Giang, visitors do not forget to visit Dong Van Stone Plateau, ancient houses, Meo Vac market ... and enjoy the specialties here.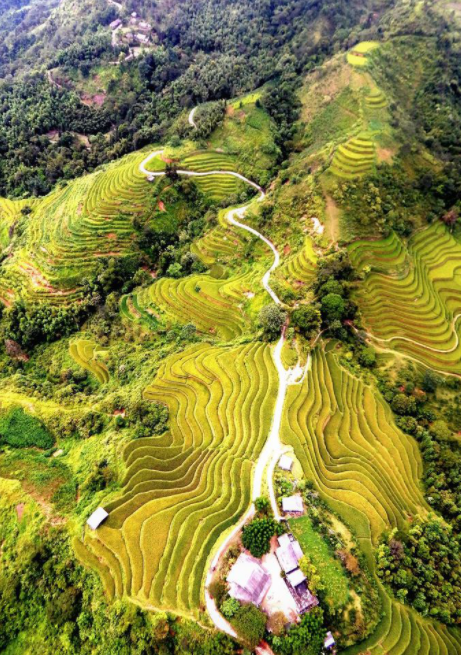 Photo: Zing News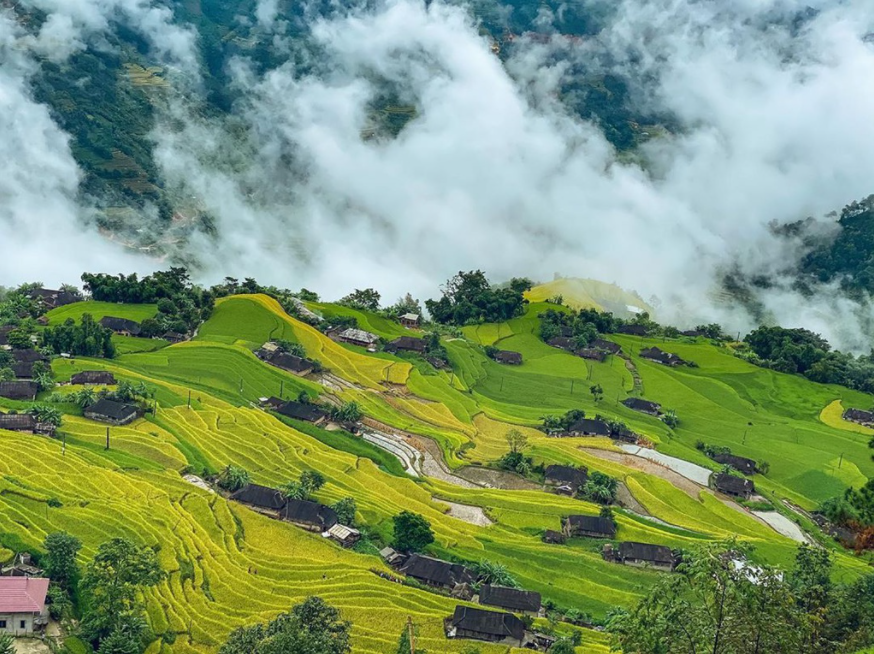 Photo: Zing News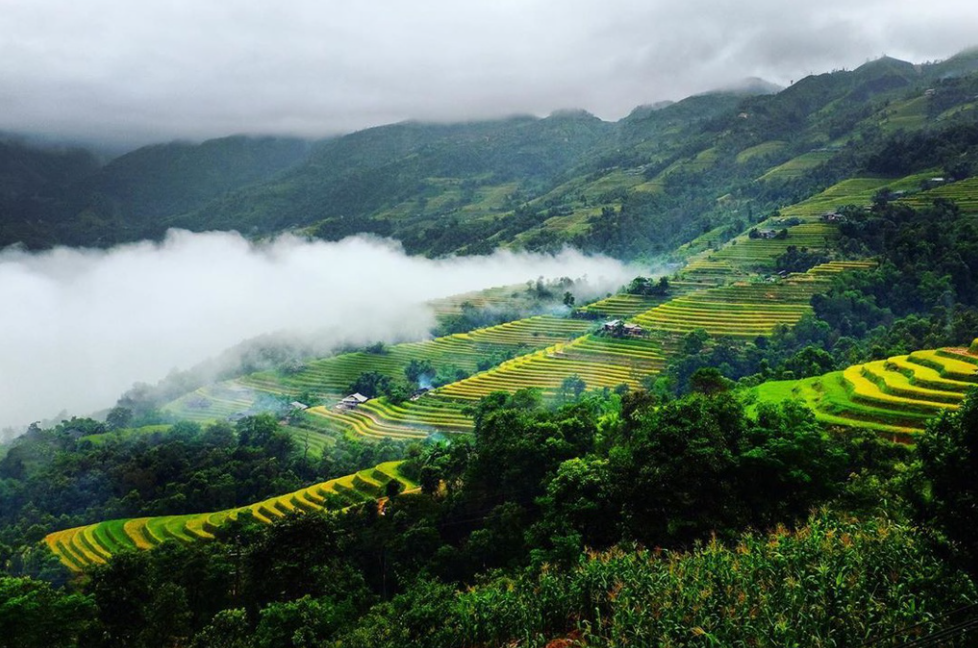 Photo: Zing News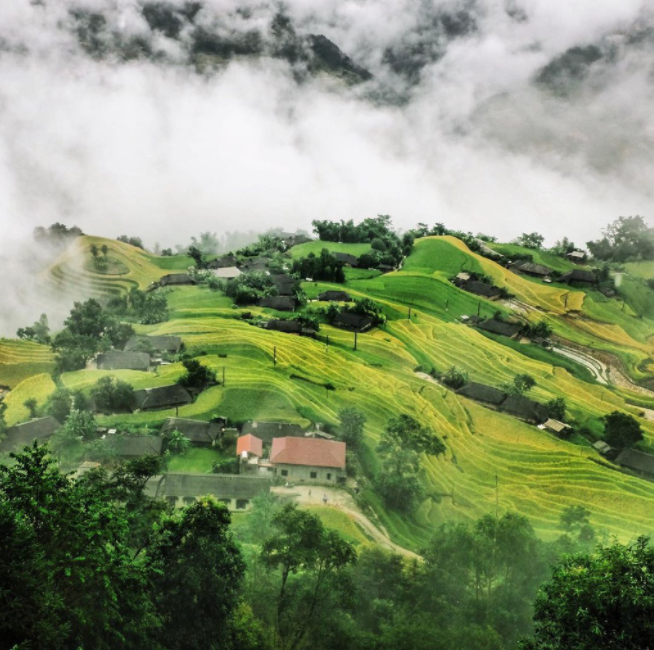 Photo: Zing News
Valerie Mai