Luxury Breakfast Buffets in Ho Chi Minh City
These buffet restaurant are recommended by brunch lovers for your upcoming weekend get-together.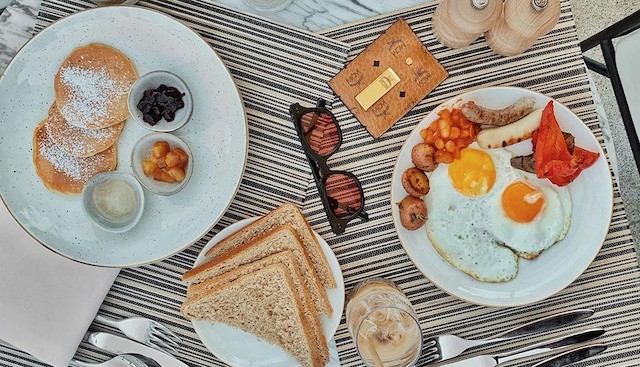 Photo: Foody
A good breakfast will put you in a good mood, so you can really enjoy the rest of your day. Here are a few suggestions for your fancy breakfast buffet in Ho Chi Minh City this weekend so you can start your mornings off right, get some well-deserved time with family and friends over a great meal.
Food Connexion, District 1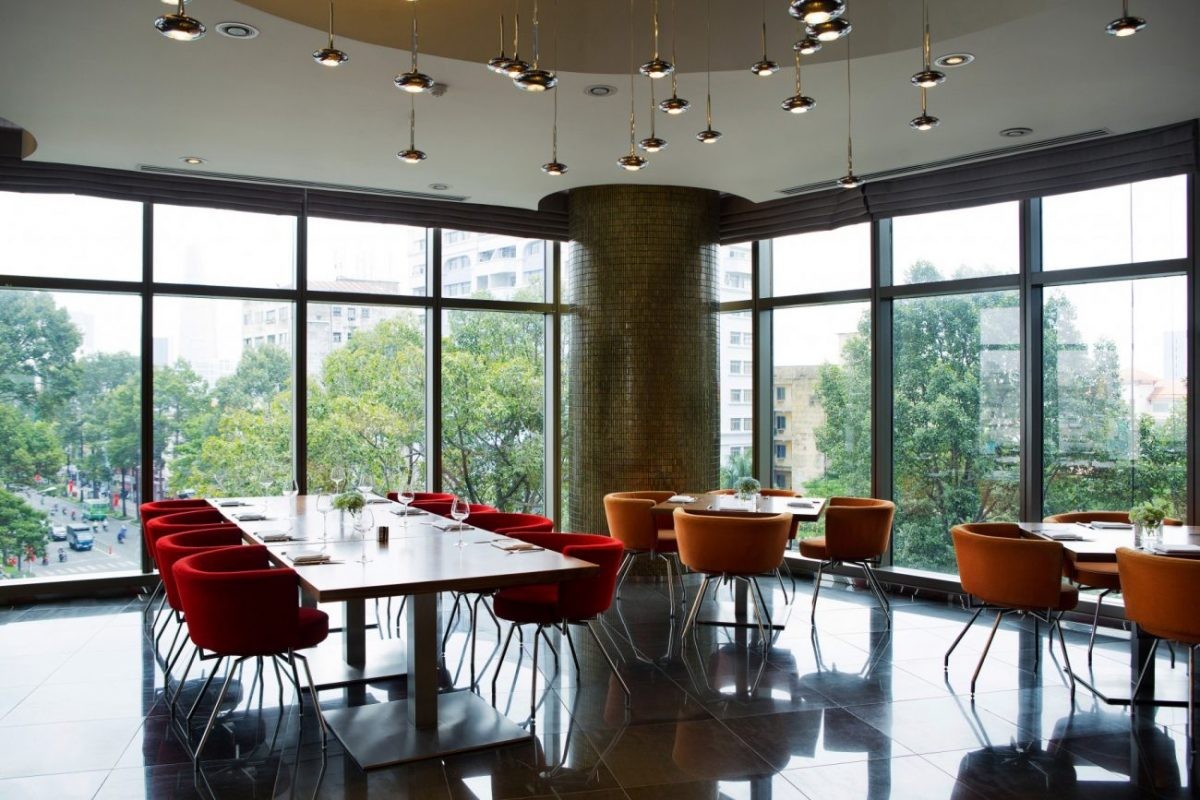 Photo: Pullman Saigon
Food Connexion is one of the breakfast buffet restaurants in Ho Chi Minh City with a cozy and luxurious space. You will be impressed by the chef's performances at the food counter, especially on weekends.
Diners love the salad bar, the salad ingredients are fresh and accompanied by many nuts such as walnuts, making your first meal of the day tasty and nutritious. There are different types of ham and many kinds of cheese. There is a very large block of parmesan cheese, so diners can experience how to grate and eat it.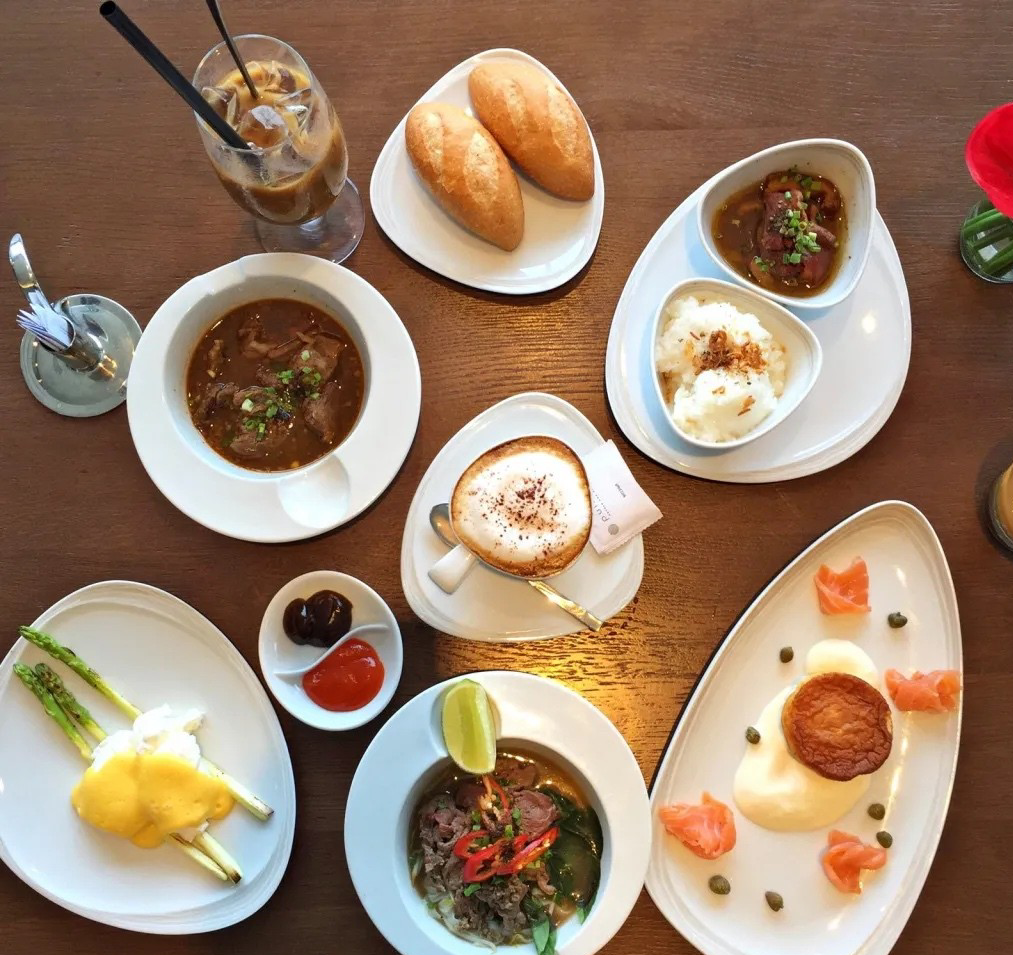 Photo: Tommyooi
There are many healthy dishes for you to choose from: whole wheat bread, nuts, fresh salads. The rich seasoning is suitable for Vietnamese taste. Kids love the chocolate fondue, which looked very attractive and taste just as good too.
More information
Price range: 800,000 VND – 1,300,000 VND (US $35 - 56)
Address: 148 Tran Hung Dao, District 1, HCMC (3rd Floor)
Opening hours: 06:00 - 10:30 AM (Saturday, Sunday: 06:00 - 11:00AM)
Latest Recipe, District 1
The restaurant overlooks Bach Dang wharf, which some call the 5-star view.
The food focus on quality is not saturated in quantity like other buffet restaurants. The menu at Latest Recipe highlights the creativity of classic and traditional Vietnamese dishes.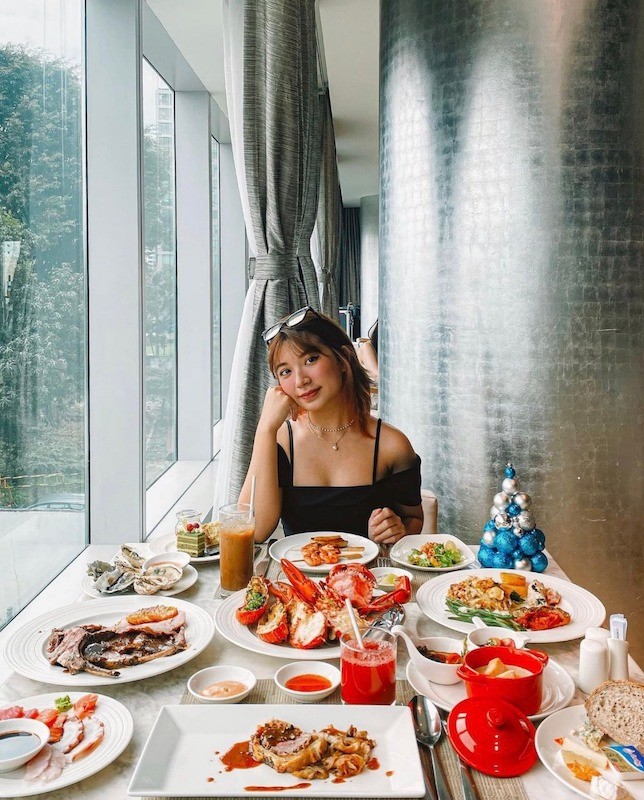 Photo: Latest Recipe at Le Méridien Saigon
The open kitchen space is quite convenient. You should also try Cantonese food counters like Peking duck, sandwiches, dumplings with sweet and spicy sauce. There are fried rice dishes served in lotus leaves, stir-fried beef with bamboo tubes. They are a delicacy to the eyes of the diners.
Many enjoy the atmosphere at this restaurant because it is not crowded.
More information
Price range 700,000 VND – 1,400,000 VND (US $30- 60)
Address: 3C Ton Duc Thang, Ben Nghe Ward, District 1, HCMC
Opening hours: 11:00AM - 4:00 PM
La Brasserie, District 1
What's great about La Brasserie is that that the living space is extremely luxurious.
The price is quite high, but in return, the quality of the food is highly appreciated by many diners.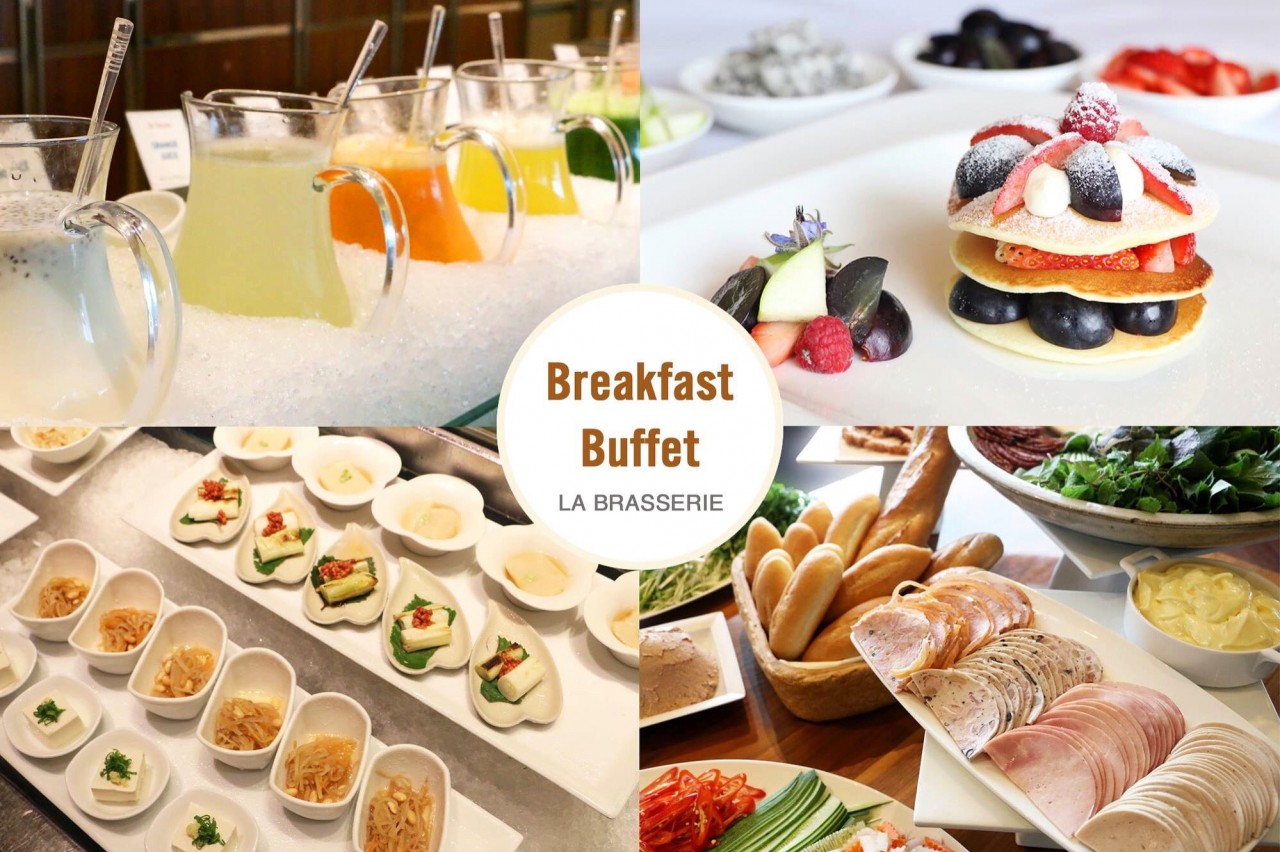 Photo: Hotel Nikkei Sagon Twitter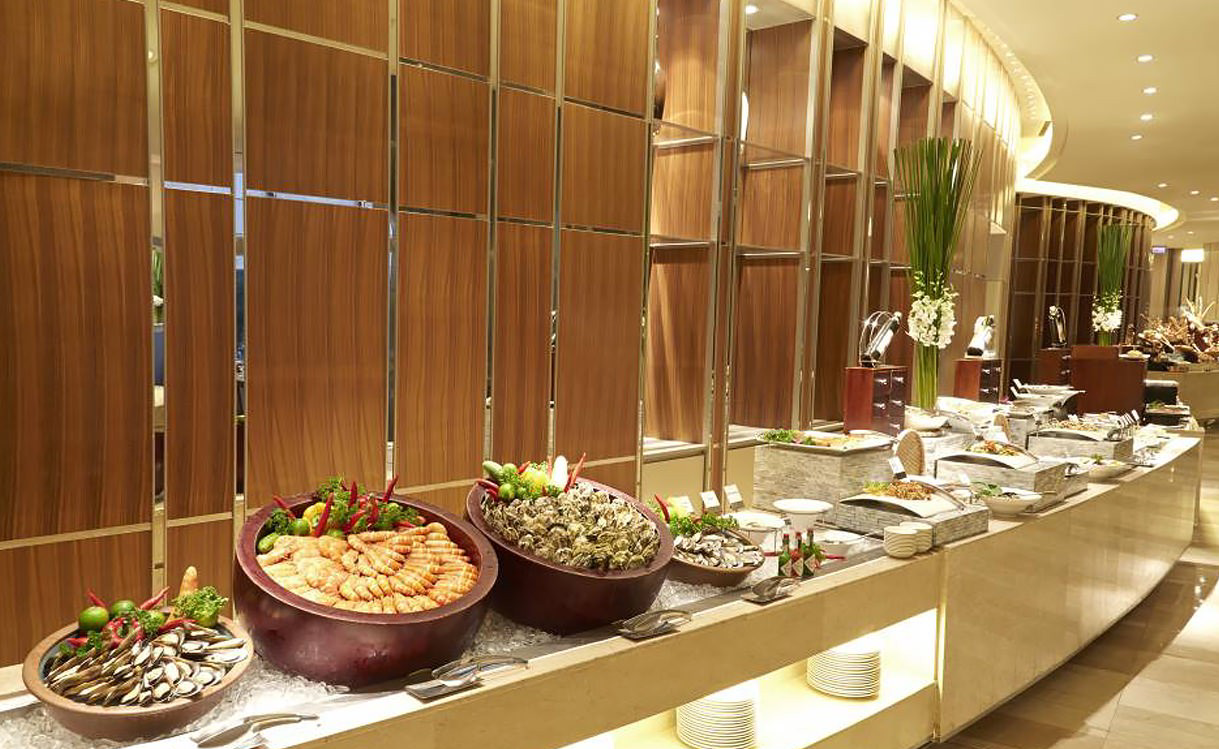 Photo: Hotel Nikko Saigon
The remarkable feature of this restaurant is the diverse seafood counter such as Lobster, Tsarskaya Oysters, Fine De Claire Oysters, Raw Crab, New Zealand Green Mussels...
More information
Price range: VND 1,500,000 ( US $65) - VND 1,386,000 only soft drinks included (US $58)
Address: 235 Nguyen Van Cu, District 1, HCMC
Opening hours: 6:00 - 10:30 AM
Kitchen by the river, District 2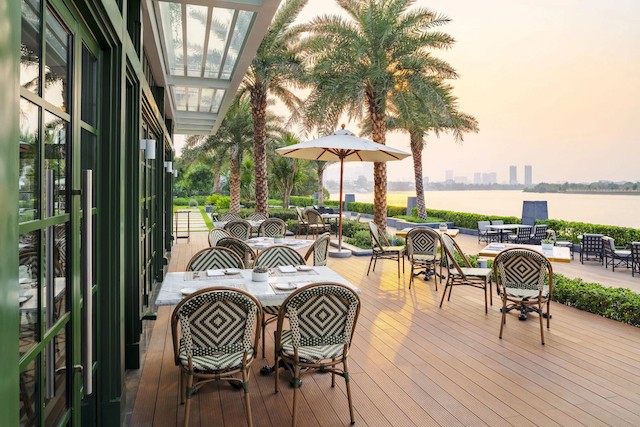 Nothing is more refreshing than breakfast by the river. Photo: Mia Saigon
The venue has an open space and beautiful scenery on the banks of the Saigon River. One special thing diners can try here is the free round-trip transfers by speedboat to and from the restaurant.
The seafood menu is attractive, including lobster, sea crab, grilled meats, and irresistible sweet desserts. This restaurant is rated by many foreign diners as a great place for a weekend meal, delicious food with good service.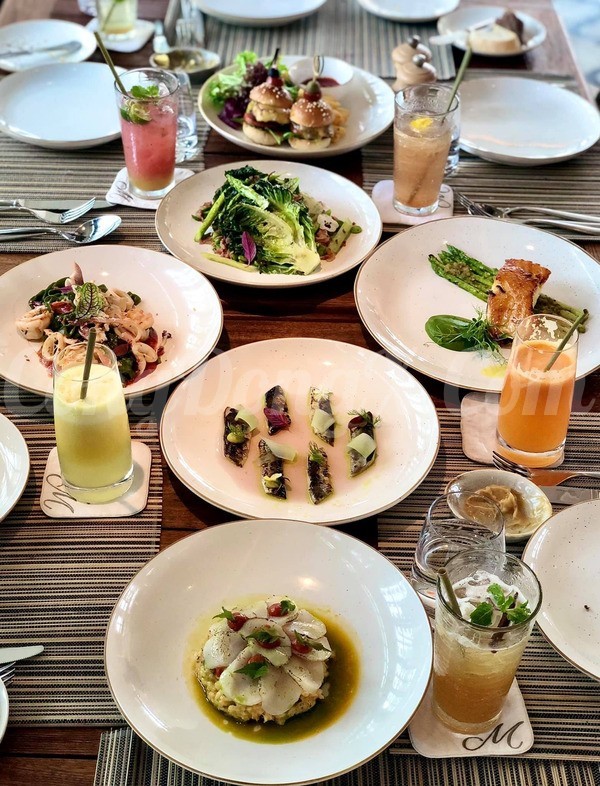 Photo: Congdongx
The space is designed in a luxurious, European style. Lovely service staff. Regular customers highly recommend baked crab omelet.
More information
Price range: VND 700,000 – 3,200,000 (US $30 - 140)
Address: 2-3 Street 10, An Phu Ward, District 2, HCMC
Opening hours: From 11:00 AM on weekends
Atrium Cafe Buffet Restaurant, District 1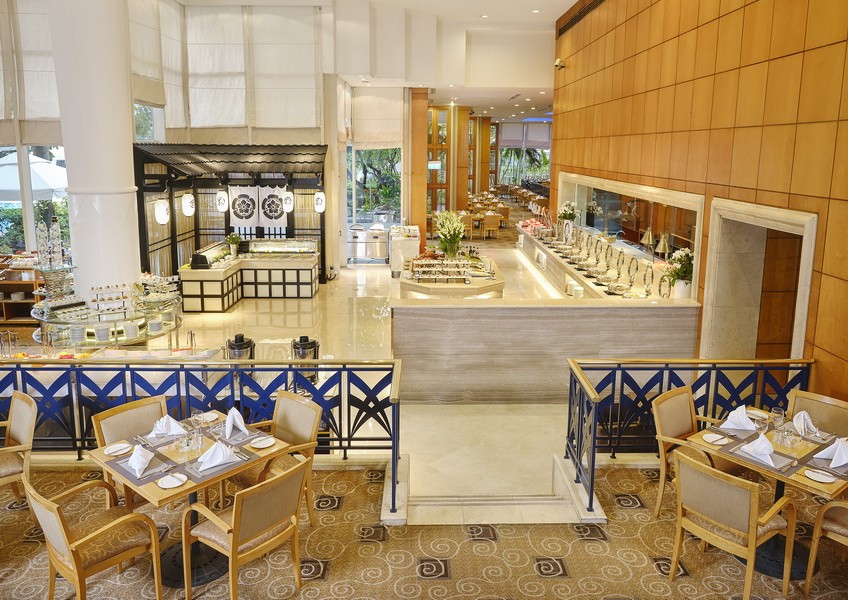 Photo: Tap chi Doanh Nhan
Located on the ground floor of Lotte Hotel Saigon, Atrium Café is one of the very first five-star buffet restaurants in town.
Set foot into the restaurant, guests can immediately feel relaxed by the ambiance that is filled with natural sunlight and a magnificent view overlooking the hotel charming garden.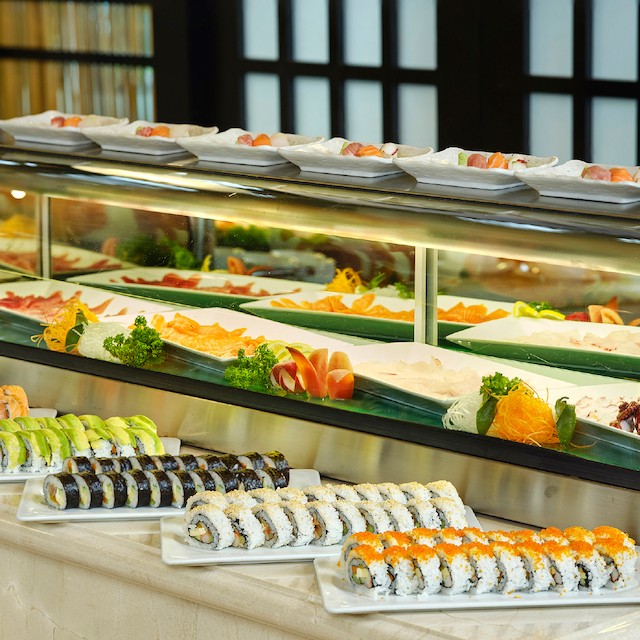 Photo: Lotte Hotel Saigon
In a rainy day, choose for yourself a bowl of Hu Tieu (rice noodles), Tom Yum Kung, or Shabu Shabu with hot and rich broth specially made at the Noodle station. On the other hand, treat yourself nicely with a glass of homemade fruit juice or fresh coconut to cool off the heat when you visit Atrium Café.
More information
Price range: VND 400,000 – 1,100,000 (US $17- 48)
Address: 2A-4A Ton Duc Thang Street, District 1, HCMC
Opening hours: 11:00AM - 2:30PM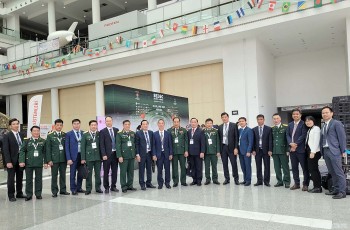 Friendship
Vietnam's presence at the security and defence exhibition SEDEC 2022 in Ankara has been seen as important initial steps to promote the Vietnam-Turkey cooperation.