5 best-selling imported car models in Vietnam 2020
Imported Mitsubishi Xpander outperformed the locally assembled version, while Toyota Corolla Cross appearing in Vietnam since the third quarter of 2020 also named in the top 5 best-selling imported cars in Vietnam in 2020.
When bottlenecks in the import of cars are gradually removed, creating favourable conditions for imported cars with many new models to flood into Vietnam and provide new options for customers.
In addition to some versions, models such as Mitsubishi Xpander, Honda CR-V...switched to domestic assembly, the imported car segment welcomes a series of upgrades and new models such as Toyota Corolla Cross, Suzuki XL7. , Mitsubishi Pajero Sport and many models in the luxury car segment. However, compared to 2019, the Covid-19 outbreak and complicated developments in 2020 have affected the sales of imported cars.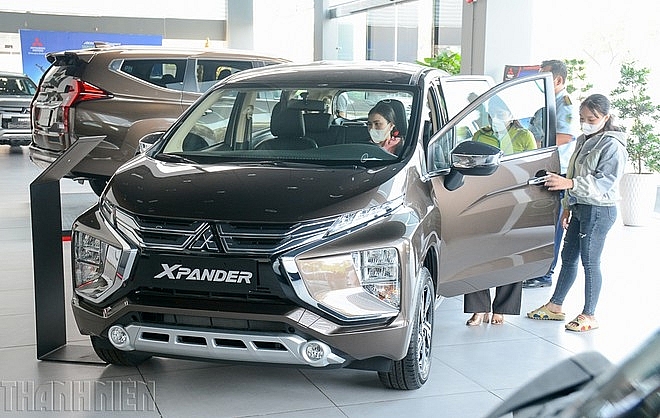 Photo: thanhnien.vn
According to a sales report from the Vietnam Automobile Manufacturers Association (VAMA), in 2020, sales of imported cars in Vietnam decreased by 17% compared to 2019. In which, the attraction from models design, technology, price ... stable supply, help imported cars such as Mitsubishi Xpander, Ford Ranger to be chosen by many Vietnamese people. Here are 5 best-selling imported cars in Vietnam in 2020.
Mitsubishi Xpander: 15,954 units
Although having more local assemblies since July 2020, Xpander imported from Indonesia with similar selling prices is still favored by auto consumers in Vietnam. Of the 16,844 Mitsubishi Xpander cars delivered to Vietnamese customers in 2020, there are 15,954 units belonging to the imported version.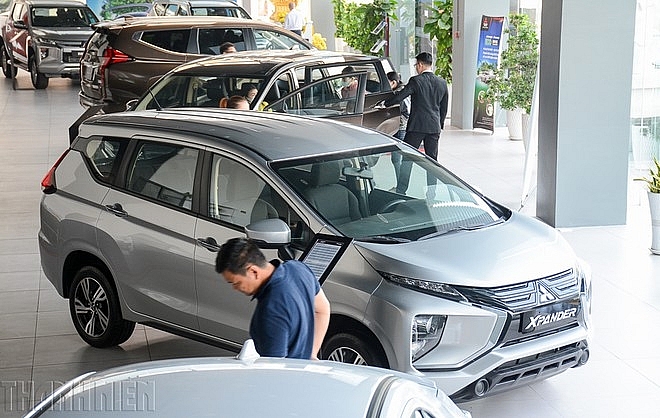 Photo: thanhnien.vn
This is partly due to the difference in time and the number of versions between the locally assembled Xpander and imported ones. Specifically, the imported Xpander has two options including Manual Transmission (MT) version of 555 million VND and Automatic Transmission (AT) version of 630 million VND, which have been distributed since the beginning of the year. Meanwhile, the locally assembled Xpander only has AT version of 630 million dong, which was introduced from July 2020.
Besides, thanks to the promotion and preferential policies of Mitsubishi Motor Vietnam (MMV), it is able to make difference in sales between the imported Xpander and the domestic assembly one.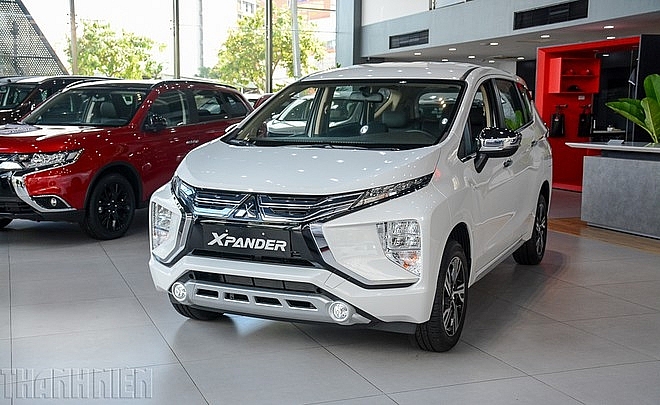 Photo: thanhnien.vn
Ford Ranger: 13,291 units
Ford Ranger is one of the most outstanding model in 2020. This model, along with Everest, is complained with an oil leak case by many drivers. However, Ford Vietnam has gradually overcome and introduced warranty policies for customers.
By the end of 2020, Ford Ranger continues to maintain the place as the king of pickup trucks and participate in the top 10 best-selling cars in Vietnam with sales of 13,291 units, equivalent to 2019. This achievement also helps Ford Ranger to be named in the list of best-selling imported cars in Vietnam in 2020. This shows the dominance and attraction of Ford Ranger in the pickup segment in Vietnam. It is also an impetus for Ford Vietnam to invest in the Ford Ranger assembly and production line starting in 2021, Pham Van Dung, General Director of Ford Vietnam reported at the Ford recent event.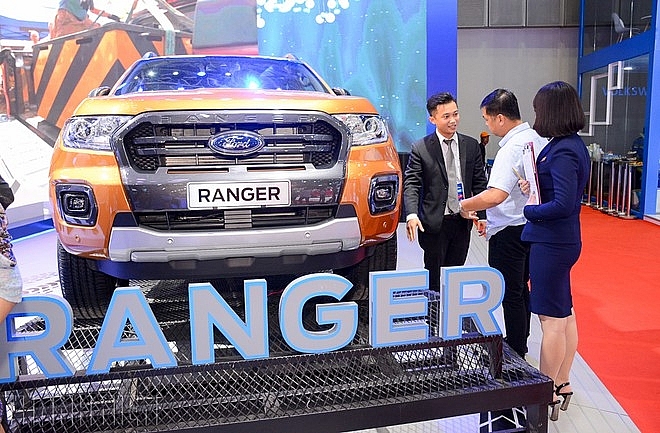 Photo: thanhnien.vn
Toyota Corolla Cross: 5,916 units
This is one of the most impressive "rookie" in the Vietnamese auto market in 2020. Being officially launched by Toyota in Vietnam from the beginning of August 2020 in the form of cars imported from Thailand, the Toyota Corolla Cross not only draws attention on design, technology but also has impressive growth steps.
Although there are only 4 sales months in 2020 (from August to December 2020), Toyota Corolla Cross sales reached 5,916 units and became one of the most attractive imported models in the market.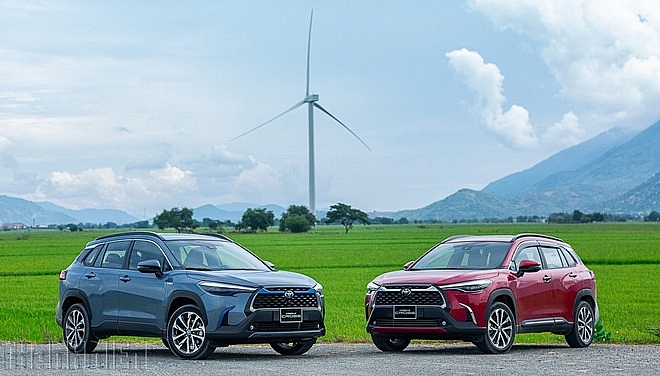 Photo: thanhnien.vn
Ford Everest: 5,902 units
Similar to the Ford Ranger, Everest has also created a lot of scandals related to technical problems such as oil leak case. However, it is still one of the most popular imported 7-seater SUVs on the Vietnamese market thanks to the innovation in design and technology.
In the context that Toyota Fortuner switched to domestic assembly, Ford Everest became the best-selling 7-seater SUV with body-on-frame chassis design in Vietnam market. In 2020, Ford Everest sales reached 5,902 units. Currently, Ford Everest versions are imported by Ford from the factory located in Thailand.
Toyota Camry: 5,406 units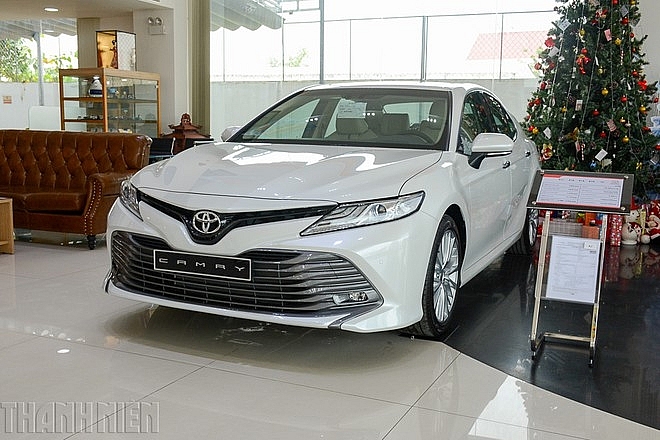 Photo: thanhnien.vn
This D-class sedan is imported by Toyota from Thailand since the second half of 2019. Imported Camry has 2 versions with prices ranging from 1,029 to 1,243 billion VND.
Thanks to the strength of the brand as well as the quality, durability ... created from the previous generations, the imported Toyota Camry continues to inherit success and becomes one of the best-selling imported cars in Vietnam. Sales of this model in 2020 reached 5,406 units.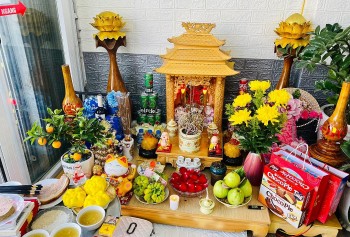 Handbook
Learn more about an ancient Vietnamese tradition that may bring you good fortune!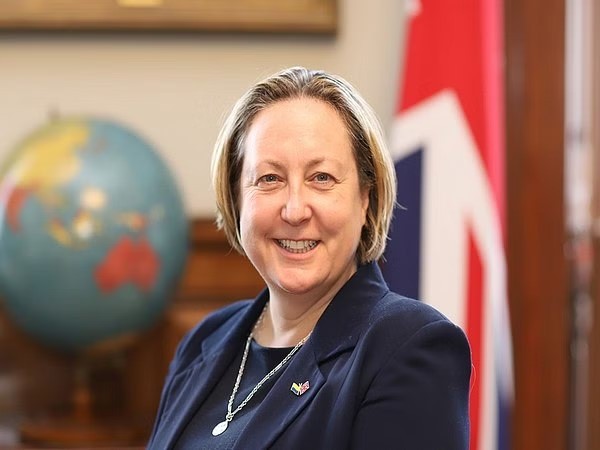 Economy
The United Kingdom is working to conclude a Free Trade Agreement with India, Secretary of State for International Trade Anne-Marie Trevelyan said on Wednesday.
February 01, 2023 | 04:00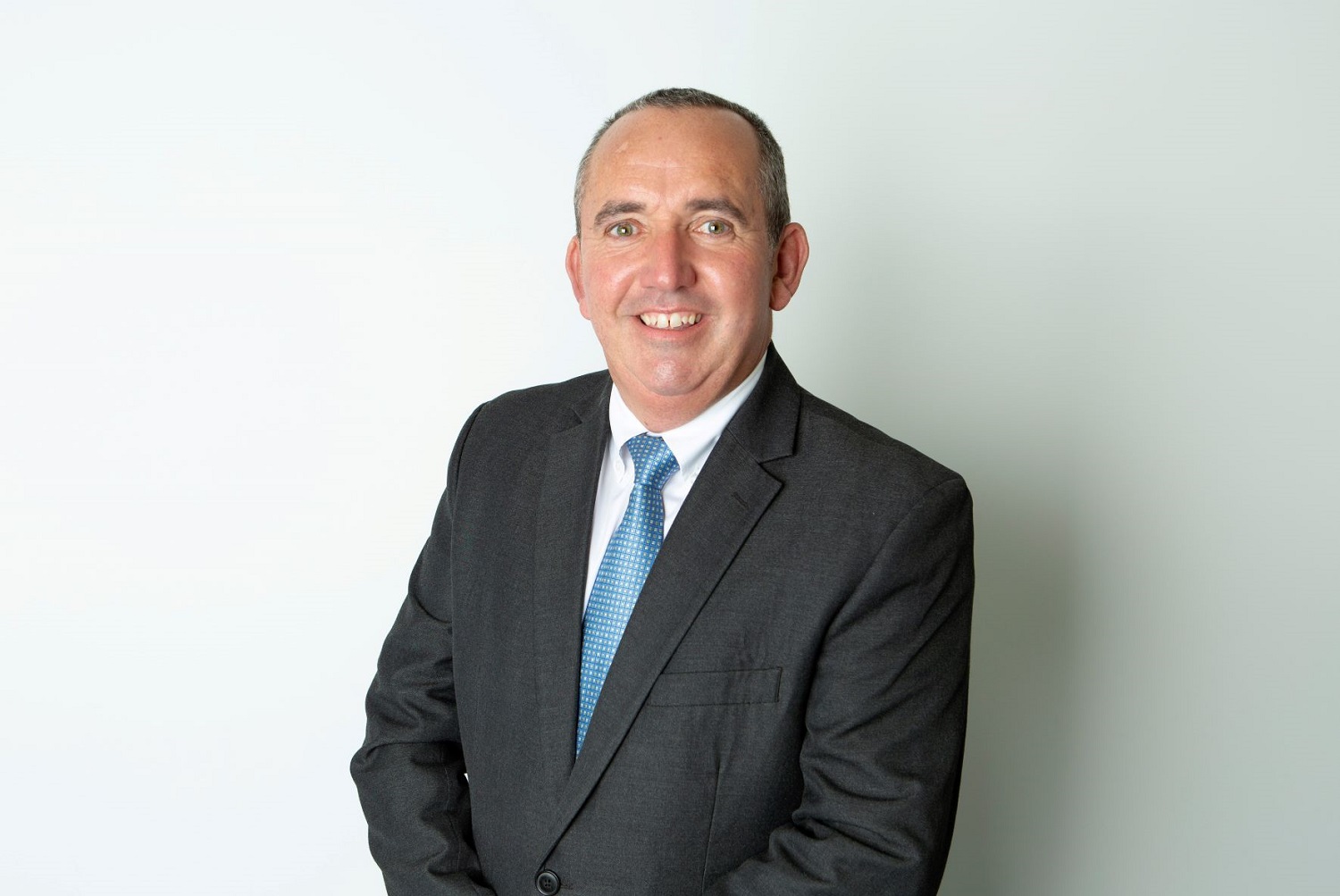 Economy
Skipton International, the award-winning Guernsey-licensed bank, has announced the launch of limited company buy-to-let lending giving customers an additional financing option for growing UK property portfolios.
January 31, 2023 | 10:30