5 Must-try Dishes in Hanoi for Autumn Taste
Hanoi autumn is not only considered the most beautiful season of the year. But also famous for delicious snacks, attractive, symbolizing the exquisite cuisine of Hanoi people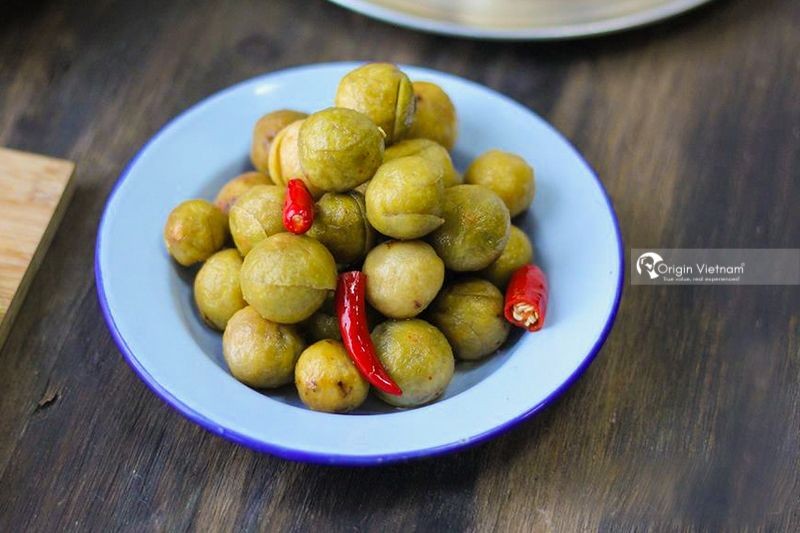 Photo: Origin Vietnam
Dracontomelon
The nine-season beginning from the end of August to the beginning of October. Unlike the goddess, shaggy and blue of the early season, the August in the outer shell of gold, very eye-catching. When you bite a piece you will feel crispy crust, harmonious sour, sweet and very fragrant. For a long time, it has become a typical gift of the people of the North especially in Hanoi.
According to Origin Vietnam, on these streets, it is not difficult to see the street vendors. with the ripe sirloin dishes, eye catching. The seeds are processed very simply. The Dracontomelon ripe yellow seeds, then the seeds will be mixed with sugar, pepper salt to taste. When eating, the sweet, sour taste of the harmony with the spicy, sweet of the sugar makes the taste delicious, difficult to mix. Just eat a piece, numb the tongue and make you remember forever.
Dracontomelon bean is considered as symbolic food for Hanoi in autumn. Nothing is more wonderful when wandering in Hanoi sightseeing and enjoy the "tongue tuck" of the typical stuff this North.
Com
"Com" (green sticky rice or green rice flakes) is a delicacy that is made only in autumn and cherished by all Vietnamese.
According to Vietnam Discovery, served with red persimmons or ripe bananas, "Com" is truly delicious. Vong village, on the outskirts of Hanoi, is said to produce the best "Com" in northern Vietnam. When autumn comes, Hanoians everywhere always remember the special taste of "Com" which is a special gift from the soil made by hard-working peasants, holding a simple and fresh fragrance.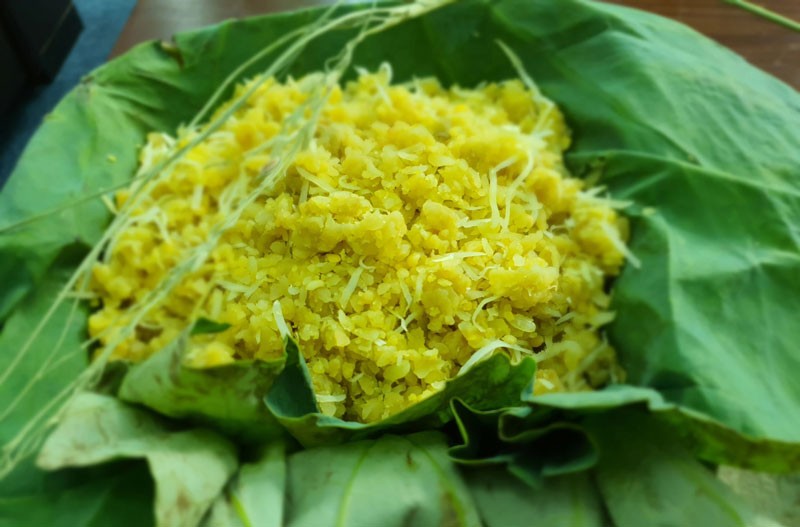 Photo: Nhip Song Ha Noi
Every autumn, when the cool north-westerly wind brings a cold dew, the sticky rice ears bend themselves into arches waiting for ripe grains because these rice grains are at their fullest and the rice-milk is already concentrated in the grains, and the local farmers will know it is time to make "Com" – a specialty made from young green sticky rice.
"Com" is often eaten by hand, directly from the lotus leaves, a pinch at a time. When eating "Com", you must enjoy slowly and chew very deliberately in order to appreciate all the scents, tastes, and plasticity of the young rice which is sweet, nutty and buttery.
In Hanoi, you can buy cereal Round all over the corner, small but delicious Especially the nuggets in Hang Duong, Hang Than, Hang Can, Hang Bac …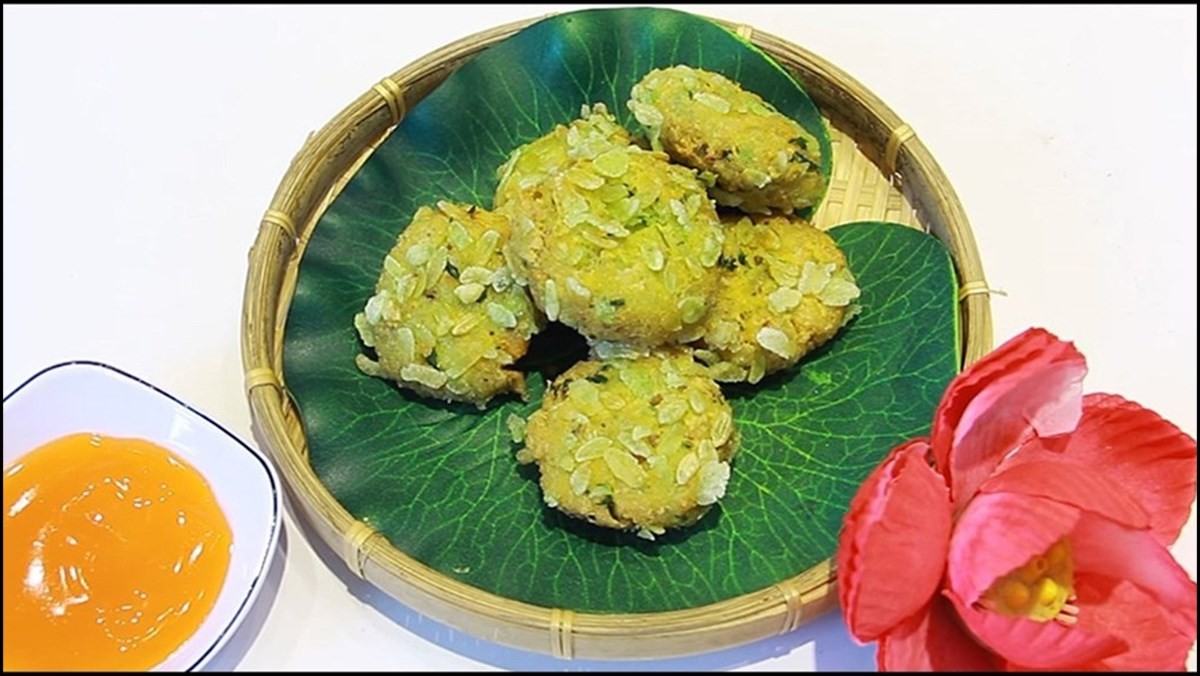 Com is cooked into many dishes. Photo: Dien May Xanh
Sour Meatball
In the afternoons of Hanoi, there is nothing more interesting and interesting than visiting the street fad and enjoying the delicious, crispy crust of crispy nem fried. This is a popular and popular street food in Hanoi when traveling.
Nem chua is made from meat, pork chops, auditory (roasted and ground rice), thanks to the fermentation is closed from 2-3 days, so when eaten sweet, fat and very upset. This dish can be roasted on a flowerbed or fried in oil. The nem chua cooked to medium, golden, crisp and fragrant gently flowing. When eating, dip with chili sauce, make sour taste, delicious and difficult.
If visiting Hanoi, you can enjoy nem sour fried in Tram Thuong – Hang Bong, Ta Hien, Opera House …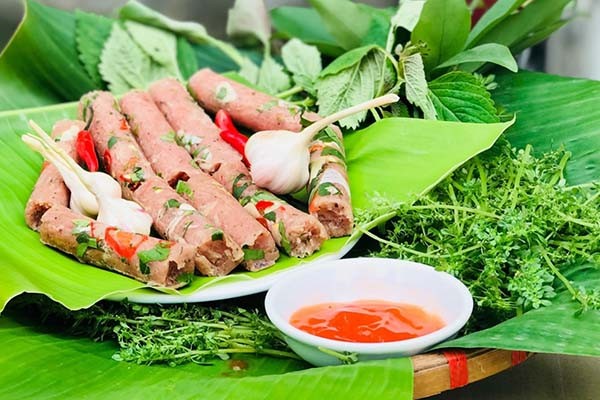 Photo: Dao Tao Bep Truong
Floating Rice Cake
Floating rice cake sweet soup is not only a refreshing and delicious dish but also a feature of Vietnamese traditional cuisine. There are many kinds of sweet soup in Vietnam but the floating rice cake sweet soup has a very special flavour that will make you never forget. The round beautiful rice cake is soaked in the warm, fragrant sweet soup from ginger and sugar. It will be the most fascinating flavour that you have ever tasted. This traditional dish is from the south of Vietnam and usually cooked on cold winter days or some Vietnamese traditional festivals, said Wina.
There is nothing more appropriate than enjoy the hot drift boat. This dish is sold in Hang Giay, Hang Can, Hang Dieu, To Hoang De, Bach Mai Quarter … Not only sold in small streets, drifting wheels are also sold on the street row.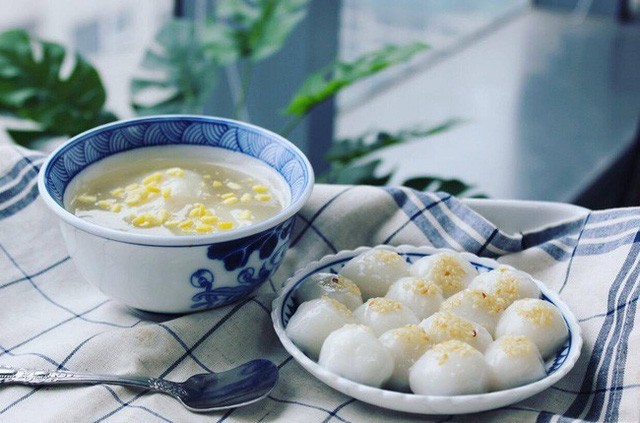 Photo: AFamily
Hanoi Vermicelli
Vermicelli is a famous culinary specialties of the people of Hanoi by the sophisticated, sophisticated and difficult to taste with any other dishes. In it, the bar of water, mixed with the fat of each of the snails, tofu of the tofu heart cut dear customers when visiting Hanoi.
Enjoy noodles while still hot, eat with some vegetables, shrimp sauce is not very hot but also very well.
If you come to Hanoi, you can visit some famous vermicelli such as: Hoe Nhai Street Noodles, Cold Bun Noodles O Quan Chuong, Nang Luong noodles (located in Khuong Thuong Street, Truong Chinh).
Your holiday Vietnam will be very memorable with Hanoi food tour. That you have chance to enjoy all of them. Wishing you have a wonderful time in Hanoi.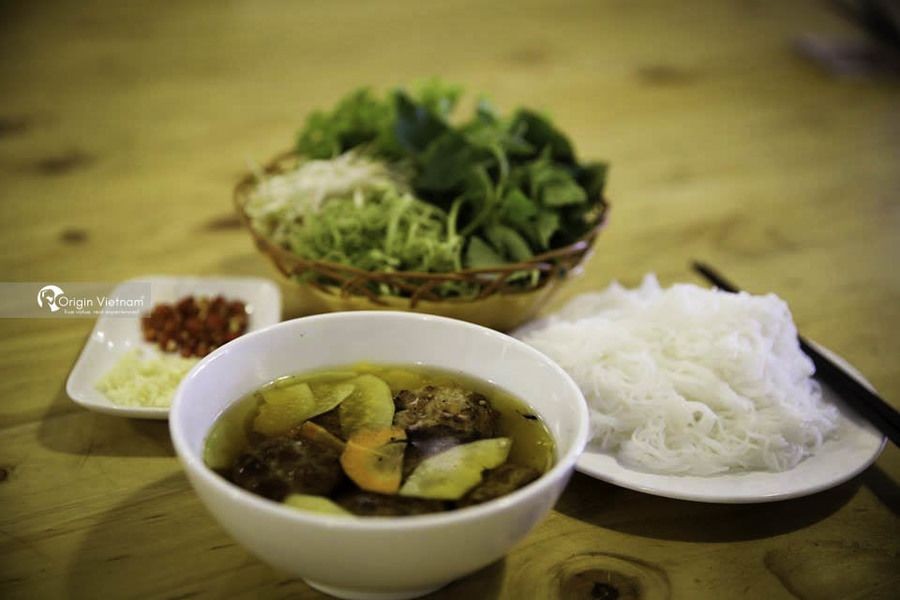 Photo: Origin Vietnam
Restful Streets of Hanoi in Autumn

As Hanoi enters autumn, the atmosphere turns cool and relaxing. Hanoi's streets become more poetic with the clear blue sky and golden sun rays leaking ...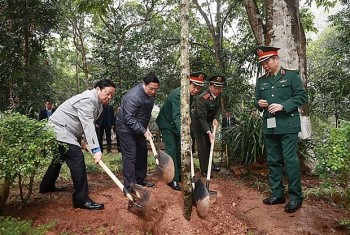 National
The Prime Minister launches a tree planting festival in Ba Vi on New Year of Cat.