500,000 ha of land being detected and cleared of bombs, mines
Vietnam has conducted bomb and mine detection and clearance on more than 500,000 ha of land during the 2010-2020 period, in which Defence Ministry units oversaw 400,000 ha and international organisations 80,000 ha.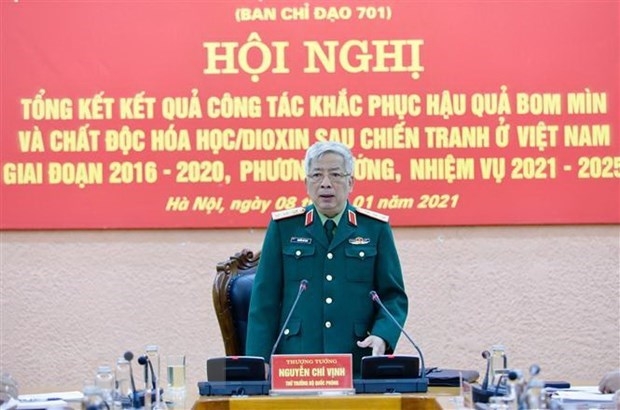 Deputy Defence Minister Sen. Lieut. Gen. Nguyen Chi Vinh, chairs the conference. Photo: VNA
The Standing Office of the National Steering Committee on the Settlement of Post-war Unexploded Ordnance and Toxic Chemicals held a conference in Hanoi on January 8, reported VNA.
Vietnam spent a total of 12.6 trillion VND (545 million USD) on bomb and mine detection and clearance during this period. Of the total spending, 1.4 trillion VND (60.5 million USD) came from the national action programme for the settlement of post-war bomb and mine consequences for 2010-2025, 9 trillion VND (389 million USD) from development investment projects, and 2.2 trillion VND (95 million USD) from non-refundable aid.
The country conducted bomb and mine detection and clearance on more than 500,000 ha during the period, in which Defence Ministry units oversaw 400,000 ha and international organisations 80,000 ha.
Hotspots for toxic chemicals and dioxin residue were basically addressed.
Around 163,000 contributors to the revolution exposed to toxic chemicals and their 73,000 children are currently receiving monthly allowances and are provided with free health insurance cards.
Speaking at the conference, Deputy Defence Minister Sen. Lieut. Gen. Nguyen Chi Vinh, who is also head of the Standing Office, asked the national steering committee to continue implementing the Party Central Committee Secretariat's directives on strengthening Party leadership over the settlement of the consequences of toxic chemicals used by the US during wartime, as well as the Government's decree on managing and carrying out activities to resolve bomb and mine consequences.
The steering committee should review and perfect legal documents and national programmes and plans in conformity with reality, to improve the quality and efficiency of efforts, Vinh said.
He stressed the importance of dissemination to mobilise domestic and international resources towards the complete settlement of post-war bomb and mine and dioxin consequences.
The fight to gain justice for Vietnamese dioxin victims should continue to be conducted in line with Vietnamese law and international law and practice, he added.
Vietnam will develop its own technique to clean up dioxin left from the Vietnam War instead of relying on US collaboration.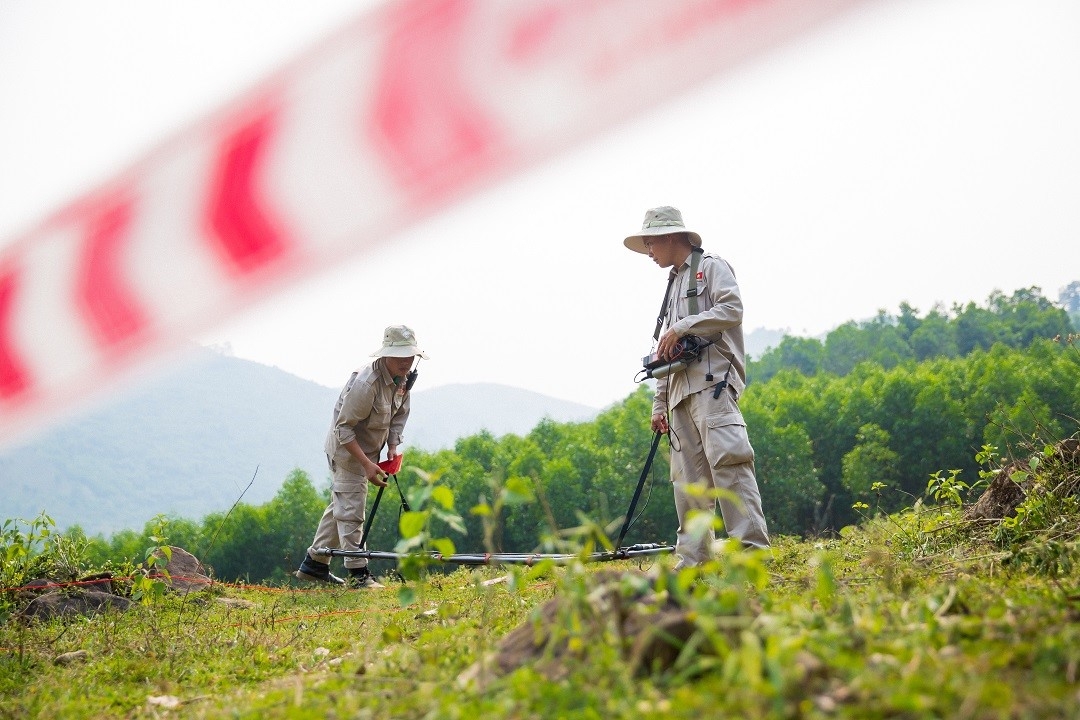 Founded in 1995, PeaceTrees was the first US organization permitted to sponsor humanitarian demining efforts in Vietnam and continues to be the only US organization working to remove unexploded bombs and mines today.
Affected areas include Bien Hoa Airport, the most contaminated spot in the country in Dong Nai Province, neighboring Ho Chi Minh City, and A So Airport in central Thua Thien-Hue Province.
Related agencies will continue to investigate the current status of toxic chemical and dioxin residues in other areas sprayed during the war that last from 1955 to 1975.
Vietnam is expected to develop its own method of cleaning up dioxin, with all such projects thus far completed in collaboration with the US, Vinh said.
Dioxin, a highly toxic chemical contained in the defoliant, stays in the soil and at the bottom of lakes and rivers for generations. It can enter the food chain through meat, fish and other animals, and has been found at alarmingly high levels in human breast milk.
Between 1961 and 1971, the US army sprayed some 80 million liters of Agent Orange, compounds of dioxins and dioxin-like mixtures, over 78,000 square kilometers (30,000 square miles) of southern Vietnam.
Between 2.1 to 4.8 million Vietnamese were directly exposed to Agent Orange and other chemicals, which have been linked to cancers, birth defects and other chronic diseases.
In the past 10 years, dioxin remediation has been completed at Da Nang International Airport in central Da Nang City and Phu Cat Airport of central Binh Dinh Province.
The 2025 target of Vietnam's national defense ministry also includes clearing about 800,000 hectares of land contaminated with bombs, mines and explosives left from the war./.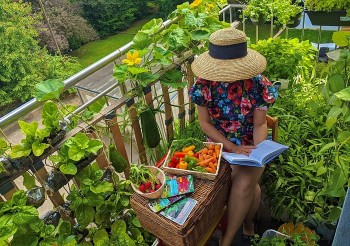 Overseas Vietnamese
An amaetur farmer, Chang Nguyen taught herself to build a small green space on her balcony.
Multimedia
In September, some isolated resorts in Sa Pa, Lao Cai Province and Hoa Binh Province have welcomed tourists with negative test results for Covid-19 within 72 hours.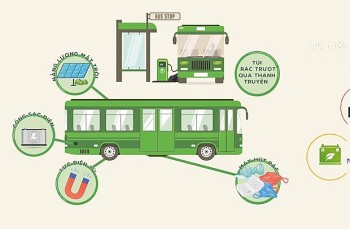 Viet's Home
Up to 800 initiatives on environmental protection have been submitted by Vietnamese youth to the British Council after only two months of launching.