NPA returning to landmines clearance in Quang Tri amid fall in new COVID-19 cases
Members of Norwegian People's Aid/Project RENEW Battle Area Clearance Teams (BAC) have started working again after 14 days of close down in Quang Tri province due to the COVID-19 outbreak.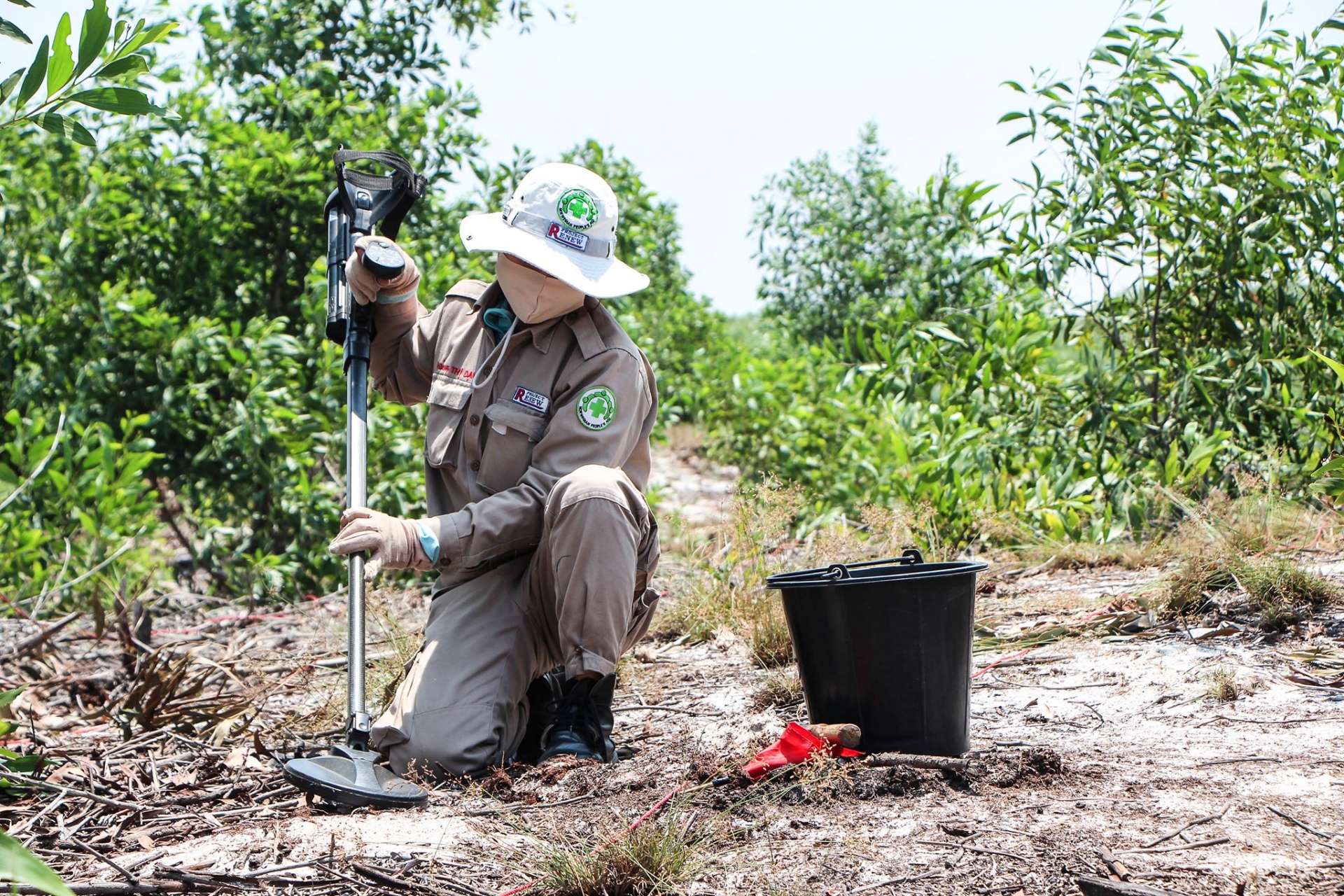 Norwegian People's Aid/Project RENEW teams return too the minefields in Quang Tri. Source: NPA
As of 6pm August 4, Vietnam has confirmed three coronavirus cases, all returning from Ukraine, during the past 12 hours, bringing the country's total number of infections to 1,049.
Since a recurrence of COVID-19 in late July, Quang Tri has recorded seven cases of infection, among others. These localities have therefore detected a number of epidemic outbreaks, the majority of which are linked to Da Nang, the nation's most recent COVID-19 hotspot.
However, the situation is now back under control and Quang Tri provincial authorities eased the social distancing regulations. The teams now intensify the work to clear a large Confirmed Hazardous Area (CHA) in Thai Lai Village of Vinh Thai Commune, Vinh Linh District, in Quang Tri Province.
Quang Tri is the most severely contaminated place for bombs and mines in Vietnam. It has seen over 3,400 deaths and 5,100 injuries from UXO since the war ended in 1975.
To ensure the vital humanitarian work didn't grind to a halt because of COVID-19, NPA/Project RENEW introduced all necessary preventive measures which have allowed they to operate and continue the lifesaving work freeing communities from fear.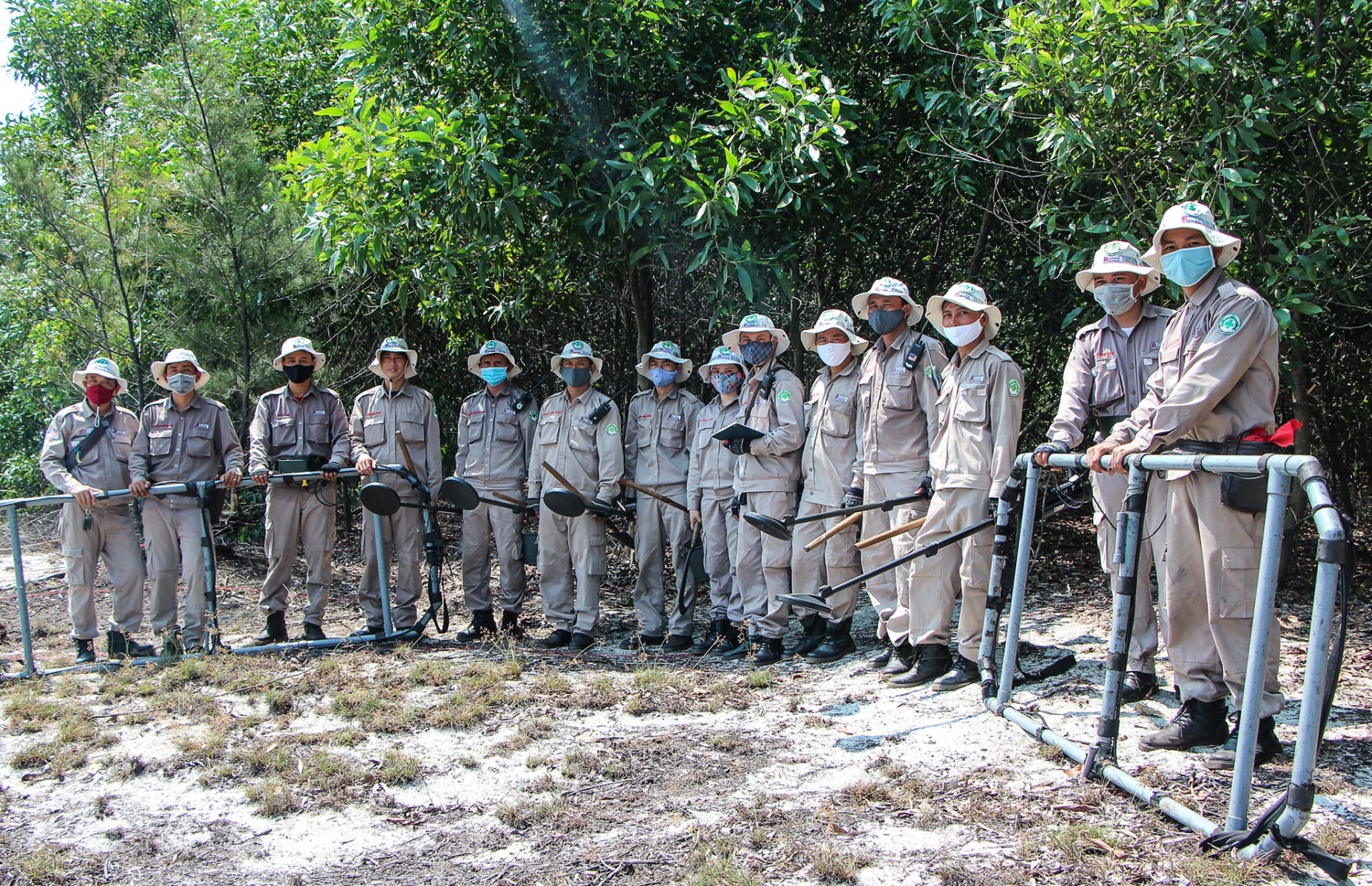 Quang Tri provincial authorities eased the social distancing regulations following the resurgence of Covid-19 was curbed. However,NPA/Project RENEW still applies all necessary preventive measures to protect the health of staff and to ensure the continuation of survey and clearance operations for the safety of the community.
Since June 2020, NPA/Project RENEW's teams funded by the Office of Weapons Removal and Abatement in the US State Department's Bureau of Political-Military Affairs (PM/WRA) have cleared over 50% of this 1.5 million-square-meter CHA, located and safely destroyed 572 items of Explosive Ordnance, of which cluster munitions account for 48%.
A total of 634 families with 2.236 inhabitants of Thai Lai Village will soon finally have safe land for resettlement and further expand their acacia planting once the clearance work is complete, as scheduled this November.
At their average age of 30 and with women accounting for 20% of the team members, the NPA/Project RENEW's clearance teams are very proud to contribute to the joint efforts to minimize explosive ordnance accidents and its impacts on the communities, and to the provincial goal to make Quang Tri a "safe province" by 2025.
The NPA Survey and Clearance Program, implemented with Project RENEW, is funded by the US Department of State and the UK Foreign, Commonwealth & Development Office. This is a cooperative project between NPA and Quang Tri Province Department of Foreign Affairs./.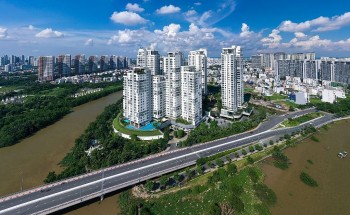 Economy
Vietnam Business & Weather Briefing (Sep 29): Vietnam among world's best performers in digital banking, Vietnam's new overseas investments surge 2.31-fold in nine months.