MAG defuses 150 pieces of UXO in Quang Tri
The UK's Mines Advisory Group (MAG) Vietnam started operations in the Quang Tri province in 1999. And is working to rid the province, and the country, of unexploded ordnance (UXO).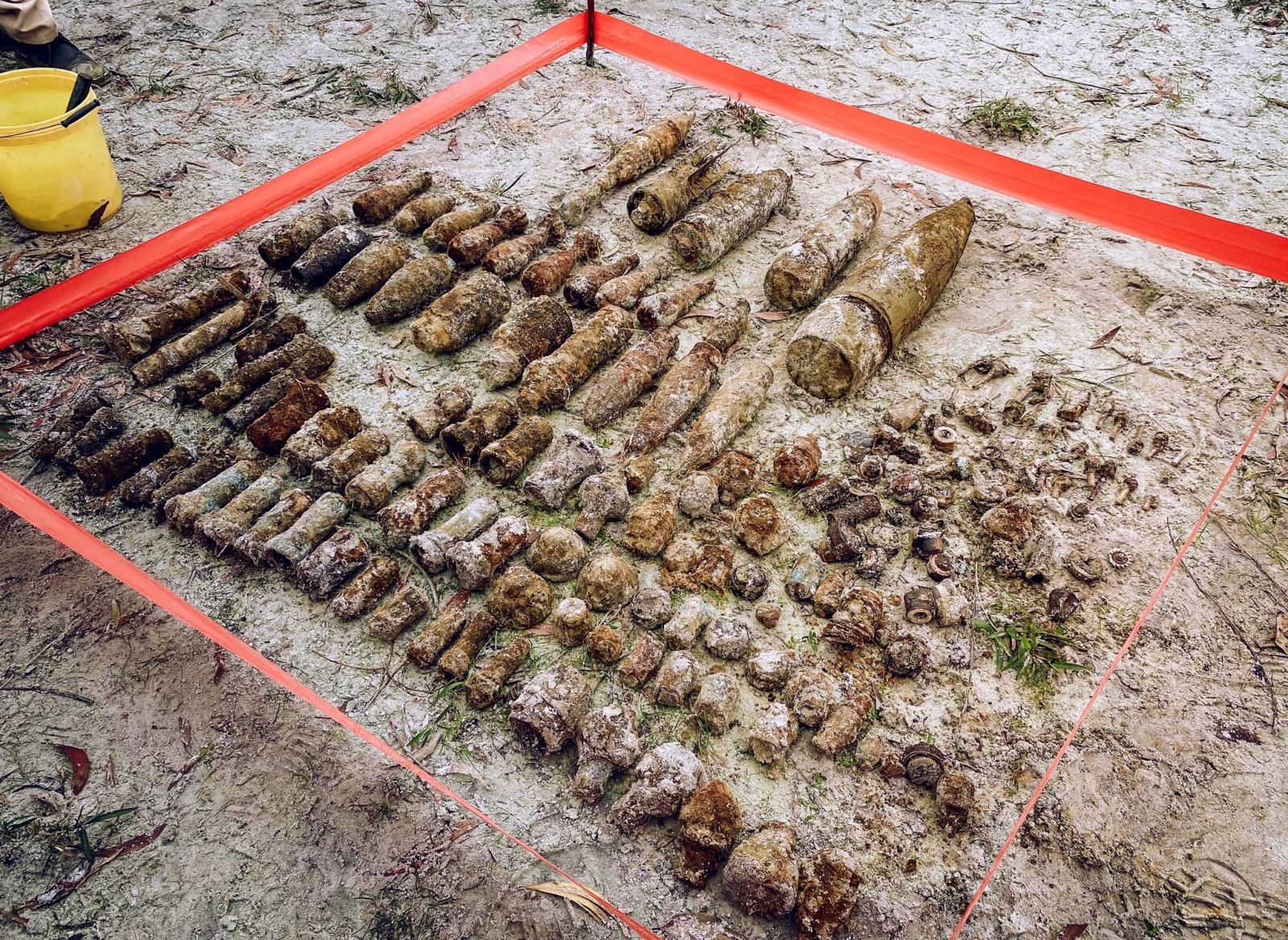 Unexploded ordnance was found in Linh An village, Trieu Trach commune, Trieu Phong district (Quang Tri). Photo: MAG Vietnam
MAG operating in the central province of Quang Tri said on December 10 that it had discovered and defused 150 pieces of UXO.
The UXO pieces were found in an underground pit by MAG staff members on December 9. They included mortar shells, grenades and detonators.
The MAG is registered as a charitable company in the UK. It is a humanitarian and advocacy organisation that finds, removes and destroys landmines, cluster munitions and unexploded bombs from places affected by conflict.
MAG Vietnam started operations in the Quang Tri province in 1999. And is working to rid the province, and the country, of the deadly legacy of conflict.
Over the past 21 years, MAG has destroyed more than 207,000 dangerous items to make safe 107 million square meters of land, directly benefiting nearly 750,000 local people.
Behind the statistics, though, are stories of lives saved, hope restored and futures built.
Earlier this year, a new extension with nine classrooms was safely built in Nguyen Tat Thanh Primary School in Dong Ha city, Quang Tri province after MAG removed and destroyed a 105mm explosive projectile discovered during construction.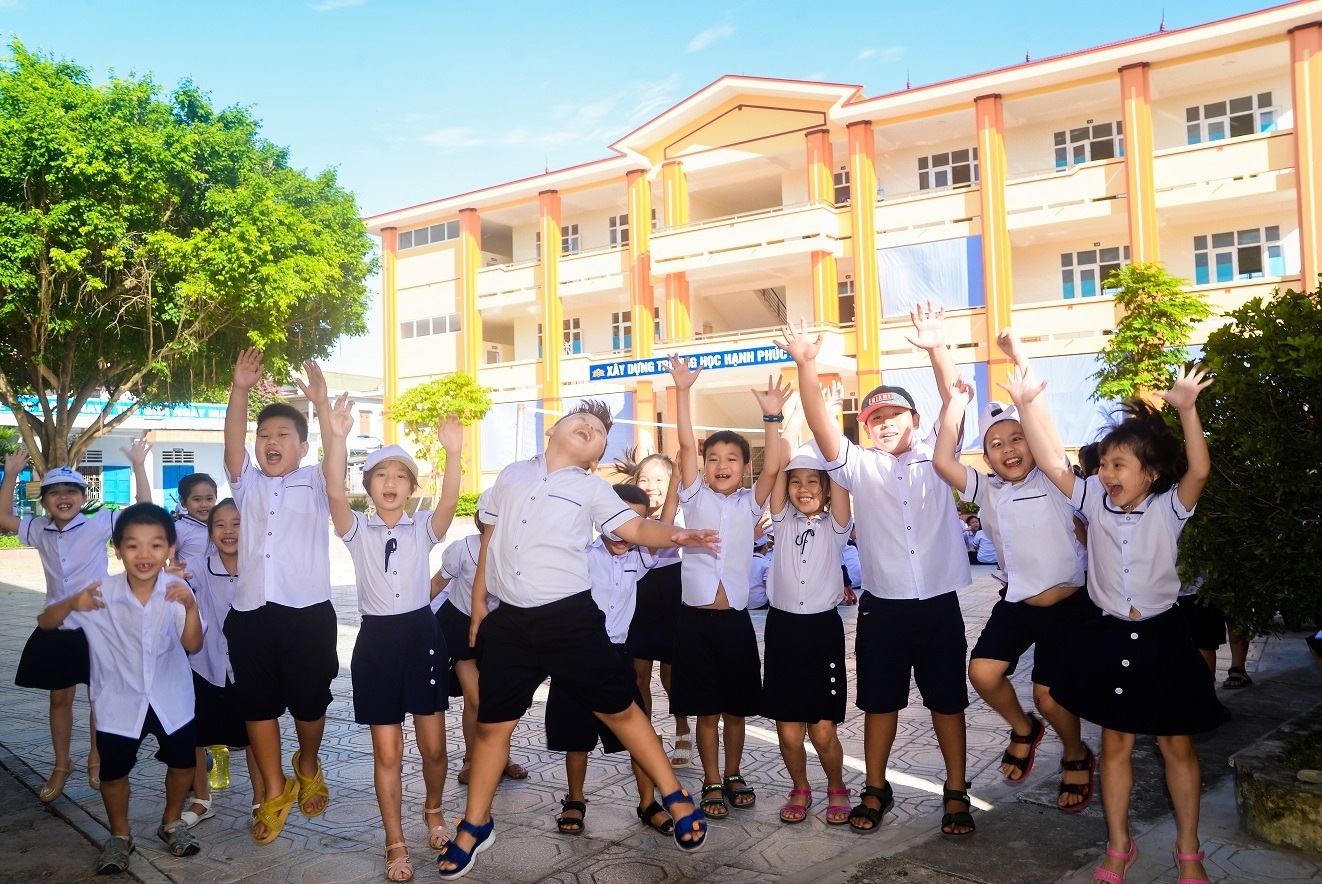 More than 700 students and over 50 teachers and staff at one school in Dong Ha City, Quang Tri province are now able to teach, study and play in a safe environment. Photo: Le Van Minh / MAG Vietnam
More than 328,000 tonnes of explosives were used in Quang Tri town in 1972 during the war against the US.
According to the Ministry of Labour, Invalids and Social Affairs, Vietnam is one of the countries most contaminated with UXOs.
It is estimated that about 800,000 tonnes of UXOs were left across the country after the war ended in 1975, mostly in the central region. Some 6.13 million hectares of land are polluted with or suspected of being polluted with UXOs, accounting for 18.82 percent of the country's total area.
Since 1975, UXO incidents have killed more than 40,000 people and injured 60,000 others, most of whom were breadwinners of their families or children.
For nearly three years, since 2018, thanks to joint efforts of mine action organizations to survey and clear explosive ordnance, Quang Tri province has had zero accidents – a record since the war ended in 1975. Notwithstanding, it is important for the communities to be constantly reminded of the lingering threat of explosive ordnance while survey and clearance operations continue for years into the future.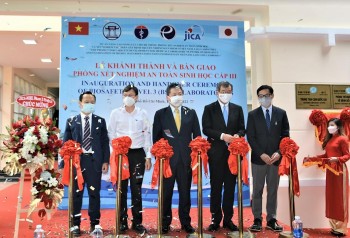 Friendship
The Pasteur Institute in Ho Chi Minh City (PI HCMC) hold an inauguration of its new Biosafety Level-3 Laboratory (BSL-3) on January 17th, 2022. For this new laboratory, the Japan International Cooperation Agency (JICA) has supported the main materials and equipment such as the air conditioning system, the wastewater treatment system, and the two-door autoclave, with a total value of 200 million yen (nearly 40 billion VND).