7NEWS Australia runs 5-minute-news praising Vietnam's efforts on COVID-19 combat
The well-known Australia-based 7NEWS Australia channel has recently taken over five minutes during its daily latest headlines to praise Vietnam's efforts on COVID-19 fight. 
The news is opened up by a question: "Do you know which countries have been the most successful in protecting its citizens from coronavirus…?" by the 7NEWS broadcaster.
The news cited some queries that the figures could be fake and the exact number of COVID-19 situation in Vietnam that it may be much higher than the reports. However, the interview with Matt Young, who is from Ho Chi Minh City-based Australia Vietnam Chamber of Commerce (AusCham) blew the doubts away and verified the real situation in Vietnam.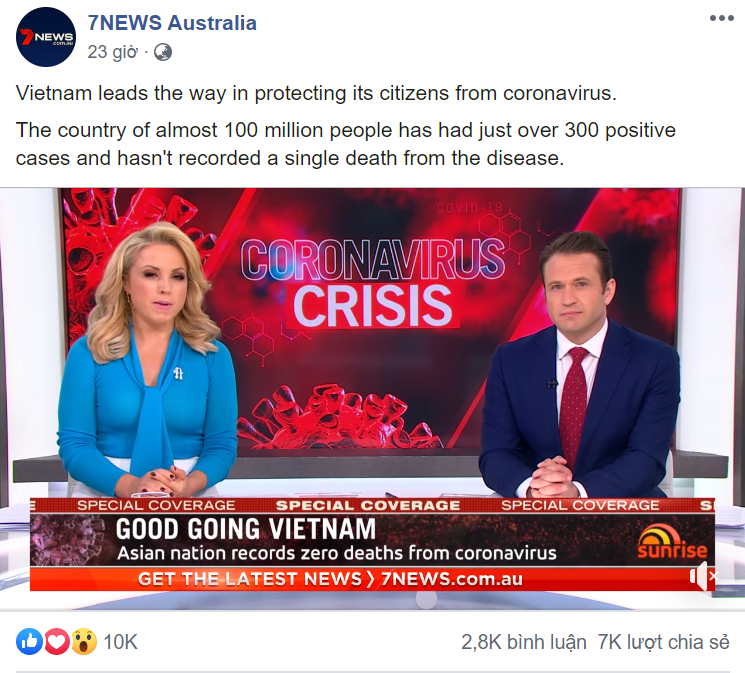 Besides some notable names were called such as Singapore, Sweden, South Korea among others that "possibly would come to mind" for some people, Vietnam was then mentioned as the one to "lead the way" by a considerable margin to the country of almost 100 million people has had just over 300 COVID-19 infection cases and "it has not recorded a single death from the disease".
During the interview with 7NEWS, Young affirms that the "figures are very much real", adding he feels safe and lucky. According to the Australian economist, such achievements are the result of moving so quickly to tame the coronavirus in the very early stage such as series of measures that took place such as closing borders with China, quarantining COVID-19 positive casesas well as adopting social distancing measures.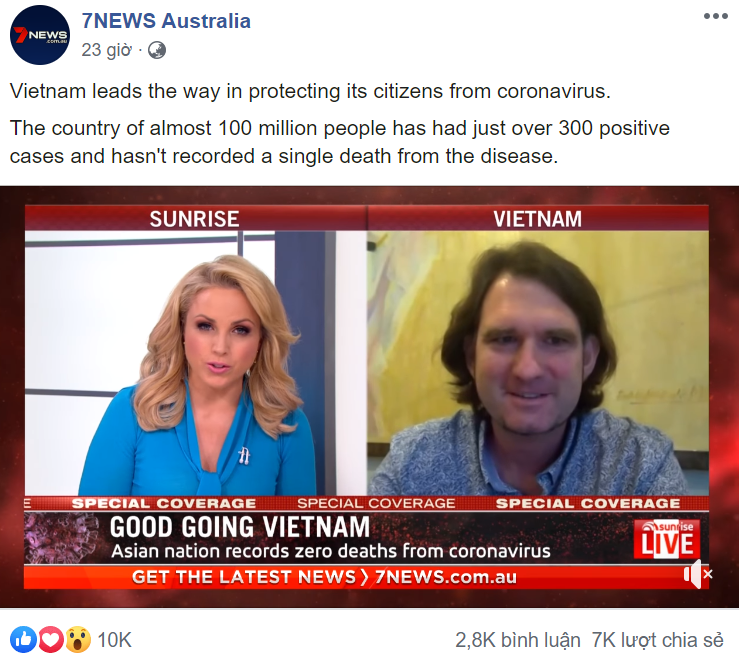 Matt Young, from AusCham in Ho Chi Minh City, joined an interview with 7News Australia on coronavirus in Vietnam.
More important, it is the sense of community that makes things work as Vietnamese people strictly followed the government's instructions and regulations.
When it comes to responding to health campaigns, everybody knows that they can be safe if the community is safe and "Vietnamese community came together as a community and looked after each other", Young said.
Besides, the Vietnamese government's efforts to reviving the economy after COVID-19 with series of drastic measures and tourism stimulus packages are also praised. During his ending of the interview, Young called on people to visit Vietnam as it is a safe, hospitable country with several stunning landscapes.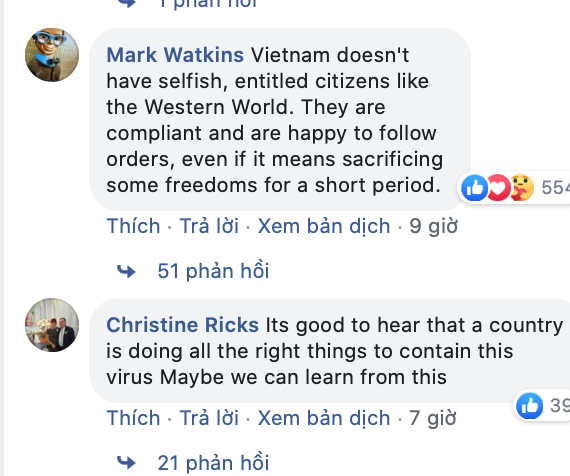 Series of lauded comments on Facebook.
After broadcasting, the story on Vietnam's successful efforts over COVID-19 has been posted on 7NEW's official Facebook account and draws a bunches of claps from netizens.
"Vietnam doesn't have selfish, entitled citizens like the Western World. They are compliant ad is happy to follow orders, even if it means sacrificing some freedoms for a short period," Mark Watkins commented.
While another said his son is living in Vietnam and he chose to stay in the country as it was safer. "My son is living there. He was too scared to return to Australia he chose to stay there as it was safer the way the handled it," Susan Gorman wrote.
The video shared on Facebook has drawn nearly 10,000 reactions, nearly 3,000 comments and 7,000 shares until May 18.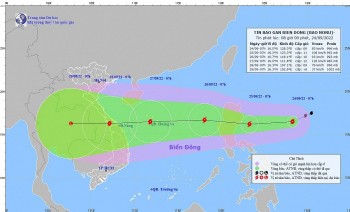 National
Vietnam News Today (Sep. 25): UN backs Vietnam's development priorities; Typhoon Noru heads toward central Vietnam; Vietnam maintains efforts to fight IUU fishing; Three Vietnamese airlines named among world's best air services.