Reuters lauds Vietnam's determination to save the critical COVID-19 British pilot  
Reuters on Thursday runs an article claiming "Vietnam has mounted an all-out effort to save the life of the British pilot, its most critically ill coronavirus patient".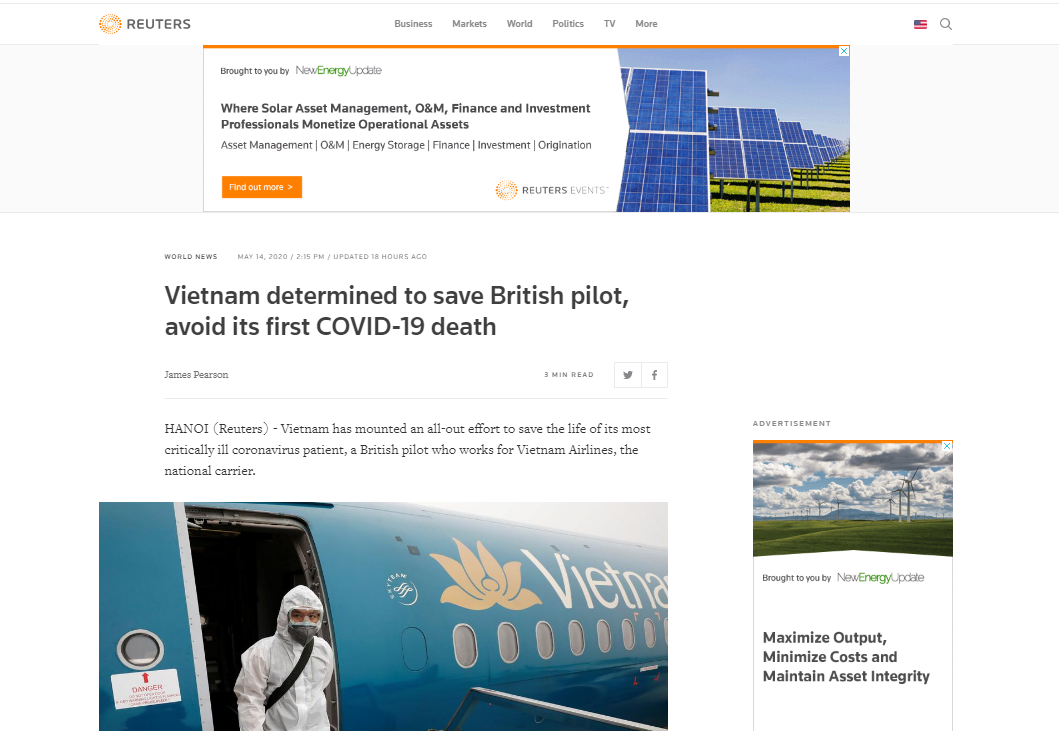 (Photo: Captured)
Accordingly, the news outlet said "little expense has been spared to try save the life of the 43-year-old man, identified only as "Patient 91", which in particular has mounted to more than 5 billion (US $200,000)
The British pilot, who works for Vietnam Airlines, the national carrier, is reported by Reuters to have caught the virus at a bar in Ho Chi Minh city mid-March and is now on life support with significantly deteriorated health condition.
The meeting held by Vietnam health ministry and experts from top hospitals, which concludes the only way to save the man's life was a lung transplant", and how the special case garnered national interest was also mentioned.
"On Thursday, state media said 10 people, including a 70-year-old military veteran, had volunteered as lung donors but had been turned down by state doctors", Reuter's reporter James Pearson wrote.
"We are touched by their good intentions, but current regulations don't allow us to transplant lungs donated by most living people," a representative of the Vietnam National Coordinating Centre for Human Organ Transplantation was quoted.
The US-based news agency also noted that Vietnam had imported specialist medicine from overseas to treat blood clots in the patient, "but to no avail".
Along with rave reviews about the country's resolute determination to save the British pilot and avoid the first COVID-19 death, Reuters also hailed Vietnam for "kept its tally of coronavirus cases to just 288 and has reported no deaths".
Reuter's article has been republished by numerous international news outlets, including CNA, Business Times, NBC News, NewsBreak, etc.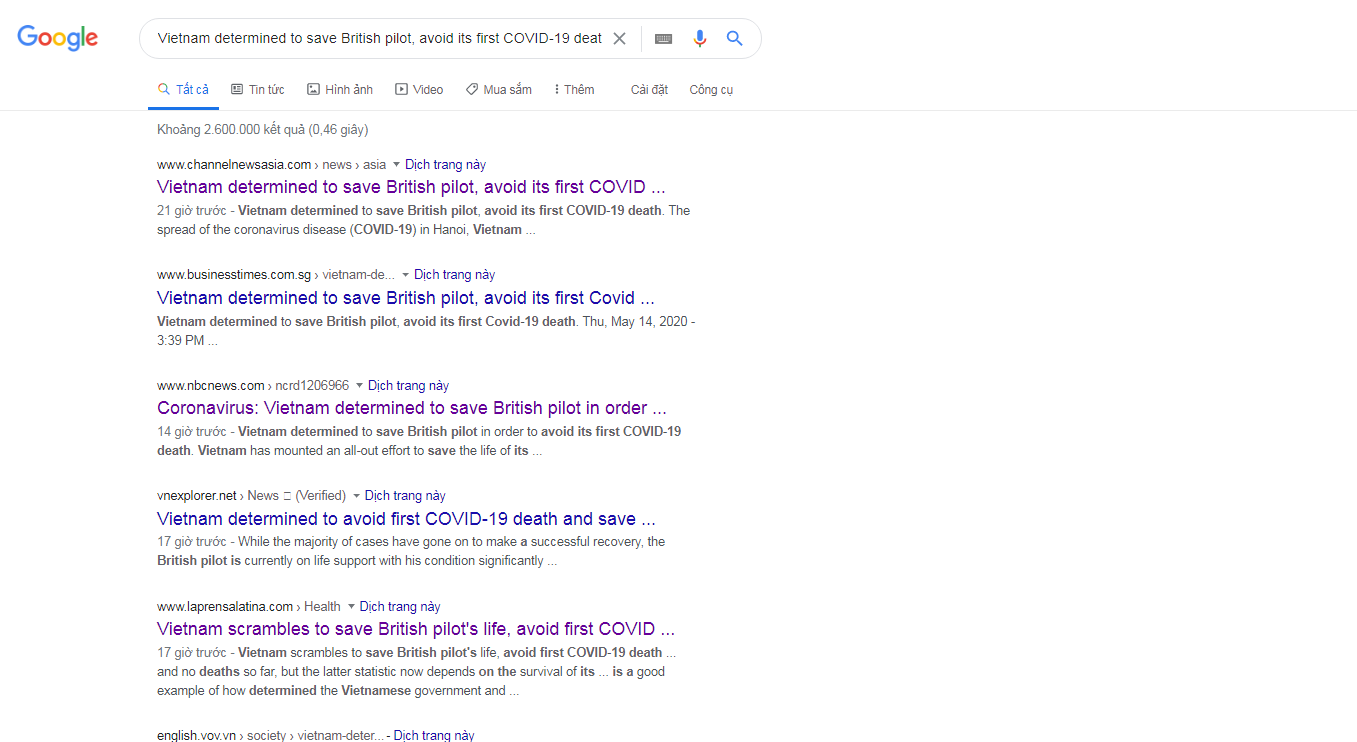 Vietnam's efforts in saving the British life has made international headlines (Photo: Captured)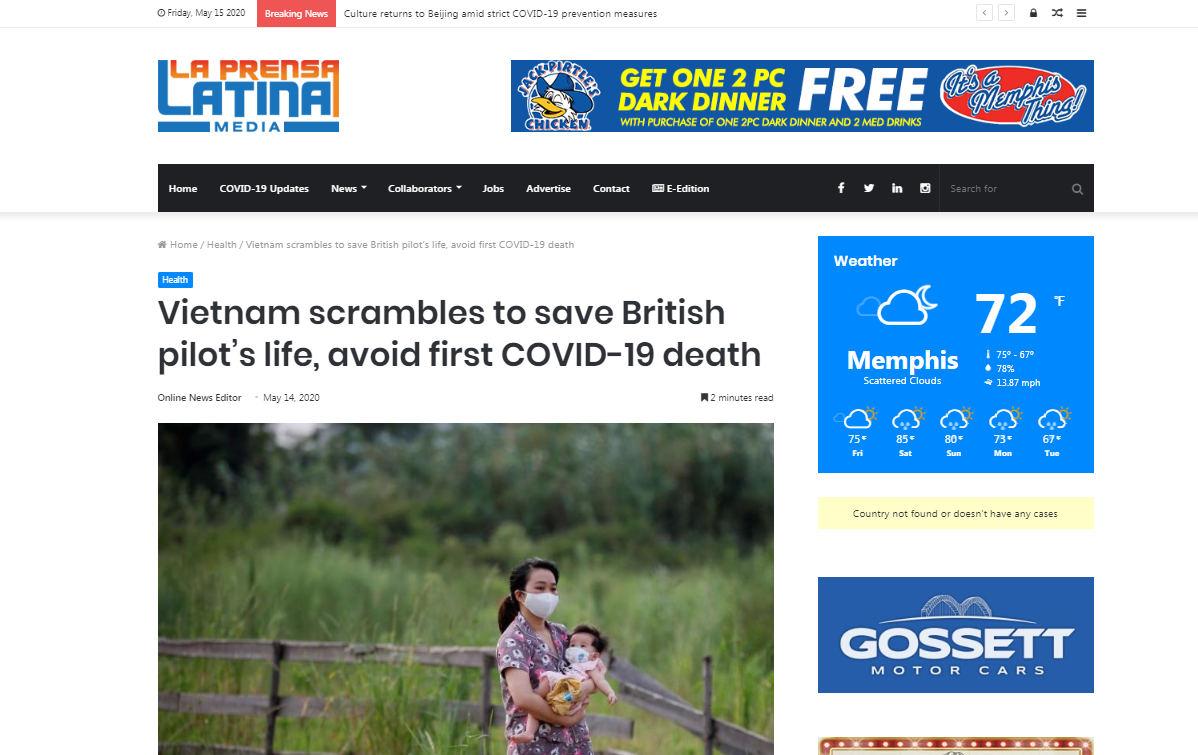 (Photo: Captured)
The La Prensa Latina Media, in its article published May 14 titled "Vietnam scrambles to save British pilot's life, avoid first COVID-19 death" says "The rapid outpouring of support is a good example of how determined the Vietnamese government and people are about saving the patient, whose death could break the impressive zero-death statistic in a country which shares a 1400-kilometers (870 miles) long border with China".
The first two volunteer donors who have no ties with the patient offering to donate lung for the foreign critically ill patients are also reported by the Latin American News Agency.
The news outlet attributes Vietnam's success in containing the pandemic to prompt response, including aggressive testing, contact tracing, and quarantine order, as well as mass closure of schools, aviation business.
"Despite the usual opaque functioning of the communist regime, independent medical experts working with Vietnamese teams have stressed that transparency has been one of the strong points of Hanoi's strategy and backed the official figures related to the disease", it said.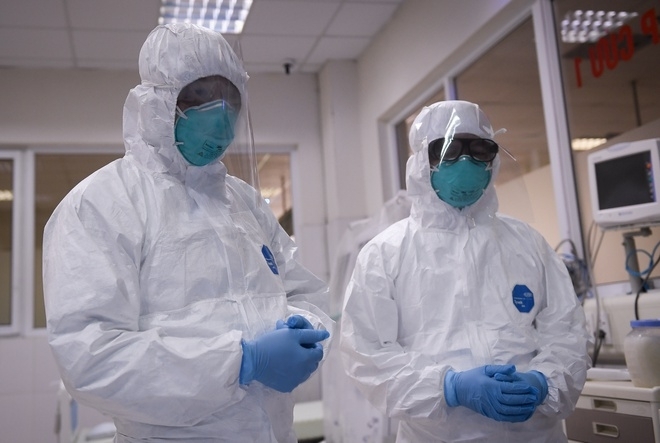 A lung transplant is the only viable way to save the British national, experts say.
As of Thursday, ten people have volunteered themselves as lung donors, but doctors said it is better to receive the organs from a brain-dead registered donor.

According to Tuoi Tre newspaper, one of the donors is a veteran from the country's Central Highlands region while another is a woman who is heavily involved in several charity projects.

"We are touched by their good intentions, but current regulations don't allow us to transplant lungs donated by most living people," the representative stated. "The donated lungs must come from a brain-dead donor."

In Vietnam, live lung donors must be a relative of the recipient.

Doctors have already identified one potential brain-dead donor who met their criteria, but upon examination found that his lungs had an infection.

Vietnam's Ministry of Health has been in contact with pilot's aunt – his next of kin – thanks to the help of British authorities.

A source close to Tuoi Tre (Youth) newspaper revealed that the British patient is orphaned and is not married.
According to experts, without a lung transplant, there is no effective treatment. Lung transplantation is the only viable way to save his life. Lungs can come from a dead-brain donor or a living donor (must be a relative of the patient).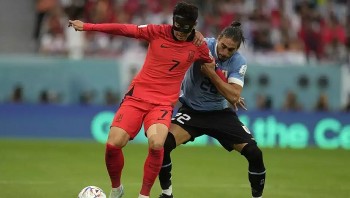 World
Both South Korea and Ghana are searching for their first wins at this year's World Cup. Ghana are facing the prospect of an early elimination from World Cup 2022 Group H when they travel to the Education City Stadium to face South Korea on Monday.