Vietnam News Today: Continuous lauds from foreign media on COVID-19 fight
Deputy Prime Minister and Minister of Foreign Affairs Pham Binh Minh on May 8 attended a video meeting with UNSC's members, Vietnam continues to receive compliments from foreign media on its drastic and effective actions to flatten the curve of coronavirus ... are latest headlines for today news in Vietnam on May 8. 
Deputy PM attends UNSC video meeting celebrating end of World War II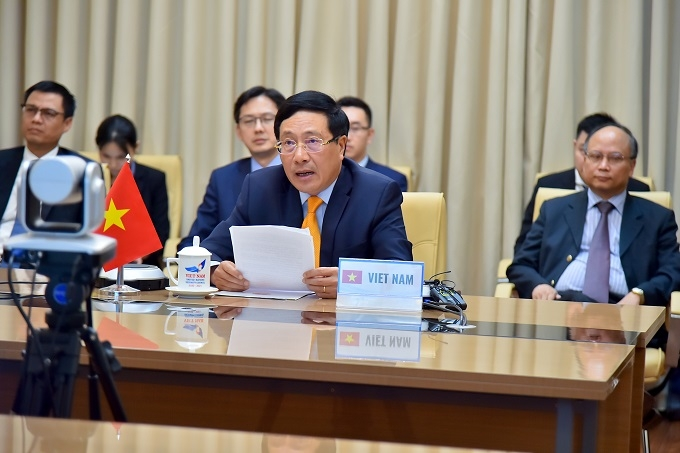 Deputy Prime Minister and Minister of Foreign Affairs Pham Binh Minh speaks at the high-level Arria-formula meeting of the UN Security Council on May 8. (Photo: VGP).
Vietnamese Deputy Prime Minister and Minister of Foreign Affairs Pham Binh Minh on May 8 attended the United Nations Security Council's high-level video meeting with the theme "75 years from the end of the Second World War on European Soil – lessons learned for preventing future atrocities, the responsibility of the Security Council", VNA reported.
On this occasion, Minh paid tribute to those who fought and sacrificed in Europe, Asia and Africa, and the people of the former Soviet Union.
He also quoted President Ho Chi Minh's words as saying that: "The people everywhere love peace, and they hate wars. People everywhere want to live in independence and freedom."
"We continue to believe that our common human aspiration for peace, freedom and justice, and our determination to defend our independence, sovereignty and territory, will prevail over confrontation, the use of force and attempts for domination and conquest," Minh concluded.
Film week celebrates President Ho Chi Minh's birthday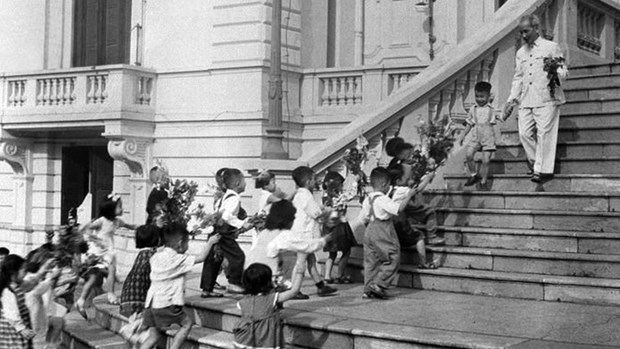 President Ho Chi Minh and children at Presidential Palace at full-moon festival in 1961 (File photo of VNA) .
A film week to mark President Ho Chi Minh's 130th birthday (May 19, 1890 -2020) is slated to take place from May 19 to 26, Ministry of Culture, Sports and Tourism announced on May 8, according to Vietnamplus.
Films on screen include 'Trang Dai Ngan' (The Moon in the Forest) and 'Dat Goi' (The Call from the Land), two films by Giai Phong Joint Stock Film Company; 'Truong Son Co Nhung Co Bo Doi Lai Xe' (Female Drivers in Truong Son Range) and 'Chim Sat Ngay Xua' (Aircrafts in the Past), two documentaries by the Central Documentary and Scientific Films Studio; and the animated film 'Vang Sang Am Ap' (Warm Glow) by the Vietnam Animation Studio.
The film week is being held jointly by the Cinematography Department in coordination with film studios, film distributors, departments of culture, sports and tourism and cultural and arts centres in centrally-run cities and provinces nationwide.
PetroVietnam's crude oil output in the first four months exceeds the proposed target
In January-April, Vietnam Oil and Gas Group (PetroVietnam) announced its output reaching 7.2 million tons, exceeding the set target of 7.7% despite the difficulties caused by COVID-19 pandemic, Cong luan reported.
Electric output was 7.03 billion kWh while nitrogen output reached 601,600 tonnes, up 7.8% against the proposed plan and petroleum production is estimated at 4.53 million tonnes, surpassing its targets of 2.2%.
The total revenue of the group was estimated to reach VND 203.9 trillion (USD 8.8 billion), contributing to the state budget a sum of VND 24.1 trillion (over USD1 billion).
Some localities offer discounts to lure more tourists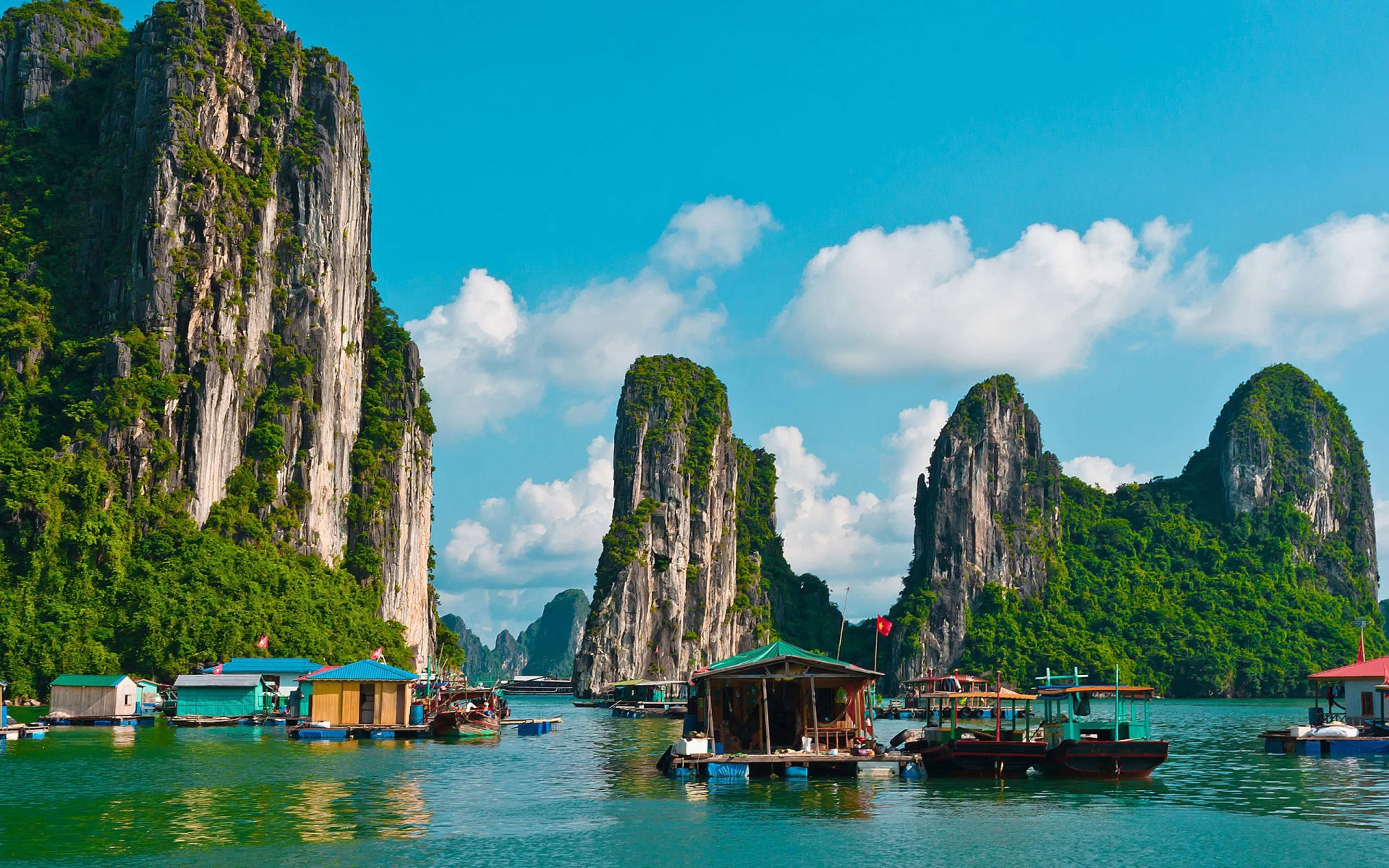 Photo by Asia Tour Advisor.
Some localities in Vietnam including Quang Ninh, Quang Binh and Hue have offered some stimulus package to promote local tourism, Nhandan reported.
Quang Ninh asked the tourism sector and localities to implement effective measures to ensure the absolute safety of visitors and to increase the quality of products and services, intensify connectivity with other localities nationwide to promote tourism and enhance domestic tourism routes by opening more domestic flights and fully tap the potential of Van Don Airport.
Co To, Van Don and Mong Cai, which are famous for their beautiful beaches, were urged to organize events to boost sea tourism.
On May 16, the province will hold a ceremony at FLC Ha Long Bay Golf Club & Luxury Resort to kick off the summer holiday and Ha Long-Quang Ninh Tourism Week.
During the event, numerous activities will be held, including a One Commune-One Product (OCOP) fair, the Mong Cai cultural and cuisine festival, and cultural and cuisine events in Uong Bi.
This month, tourists entering the province via Van Don International Airport will be offered free tickets to Ha Long Bay and the Yen Tu relic site.
The central province of Quang Binh plans to shift the focus of tourism from international tourists to domestic tourists while offering affordable prices to stir the tourism market.
On May 6, the People's Committee of Quang Binh Province issued a document on the price reduction of a number of tourism products and services in the province.
In particular, Oxalis Adventure Tours, the leading jungle and cave adventure tour operator in Vietnam, was allowed to lower the price of the tour 'Conquering Son Doong – the world's largest cave' to US$2,500 per tourist, which will apply from May 15 to December 31, 2020.
The Thua Thien Hue provincial authorities have decided to offer a 50% discount on entrance fees to local monuments in Hue City for three months, from May 8 to July 31.
Together with promoting tourism, the Vietnam National Administration of Tourism has recently issued recommendations on how to prevent the spread of the COVID-19 epidemic for travel agencies, resorts and hotels, restaurants and destinations, ensuring tourists' safety while traveling.

Accordingly, tourism agencies are requested to take steps to prevent the spread of the epidemic from tourists and employees working in hotels, tourism destinations, vehicles, restaurants, recreation centers, and offices.

The prevention measures include spraying antiseptic, distributing free masks, placing the antiseptic solutions in public places, and reception areas, reminding tourists and employees to wear masks and wash their hands.

All employees at tourist attractions should be equipped with the knowledge and skills to self-protect and support tourists against COVID-19, including sanitation, wearing masks, and reminding others to wear masks before entering tourist sites.

Travel agencies and enterprises should also proactively follow directions from local authorities, joining the efforts to prevent and control the spread of the novel coronavirus and to regularly update information about the disease, to promote awareness, Nhan Dan online reported.
COVID-19 fight: No new case reported, nearly 300 Vietnamese citizens in Canada brought home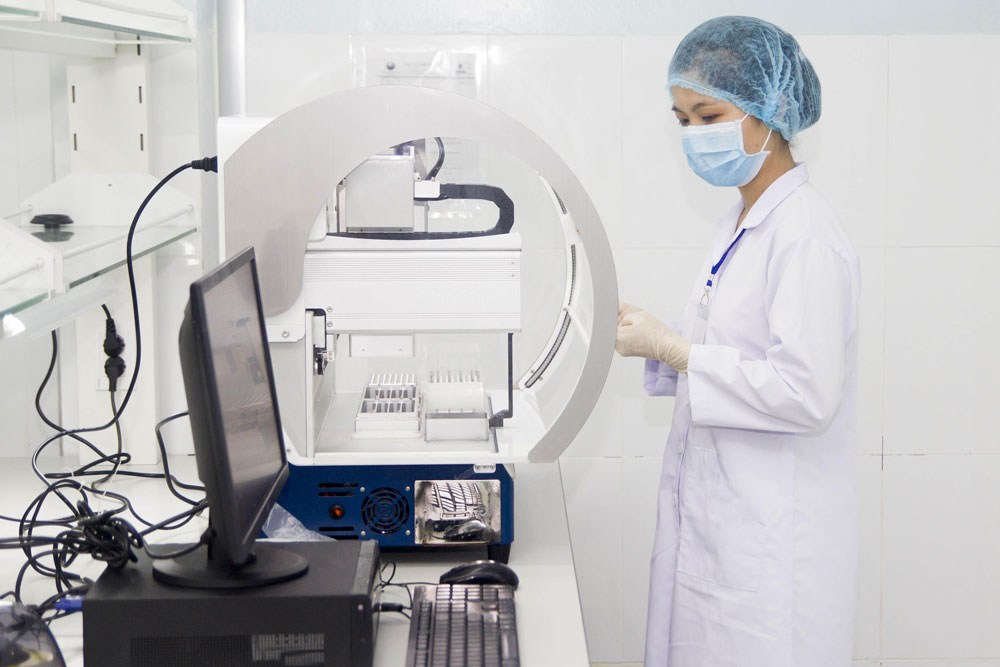 Photo: Reuters.
Vietnam reported no new COVID-19 cases on May 9, marking 23 straight days without any infections in the community, according to the National Steering Committee for COVID-19 Prevention and Control.
The total number of COVID-19 cases remained at 288, including 148 imported ones who have quarantined righter after they entered Vietnam. 241 patients have recovered, accounting for 84 percent of the total.
The remaining 47 patients have been treated at health establishments across the country.
As many as 276 Vietnamese citizens returned home from Vancouver, Canada, on May 8 and 9 by the joint effort of Vietnamese competent agencies at home and representative agencies in Canada, national flag carrier Vietnam Airlines, and competent agencies of the host country, VNA reported.
The passengers included those under 18 years old, elderly and sick people, stranded tourists and students who did not have accommodations due to dormitory closures.
In another story, Vietnam has continued to gaining some lauds by foreign media over its efforts in combating the COVID-19. According to, Bangladesh's Dhaka Tribune has cited an opinion of a member of the Foreign Relations Committee, Bangladesh Nationalist Party (BNP), who then noted some "right" actions that Vietnam conducted to beat the deadly virus, compared to those of Bangladesh.
GMA News Online has also cited some reasons that help Vietnam win over the COVID-19 including be quick to take action, mass testing nationwide, place affected areas in quarantine and utilizing technology to communicate.
Make in Vietnam
Vietnam introduced potential for trade and investment to Algeria's localities