Writing a non-native language novel after four years learning Vietnamese
Starting to learn Vietnamese at the age of 28, Marko Nikolić surprised the literature to publish his first Vietnamese novel called "Phố Nhà Thờ" after only four years.
The novel is the third book but the first of its kind written in Vietnamese when Marko resides in Hanoi. The novel featuring some hundreds of pages mark Marko's skillful linguistic talent in literature. He was not only able to understands the psychology and culture of Vietnamese people but also the flexible usages of language in emotional manners.
This novel's storyline is about Nicolas, a French man with an elegant appearance who first came to Hanoi - a city that he once thought it was very soulful, a place filled with harmonious scenes of ancient streets, like the studio of a romantic historical film.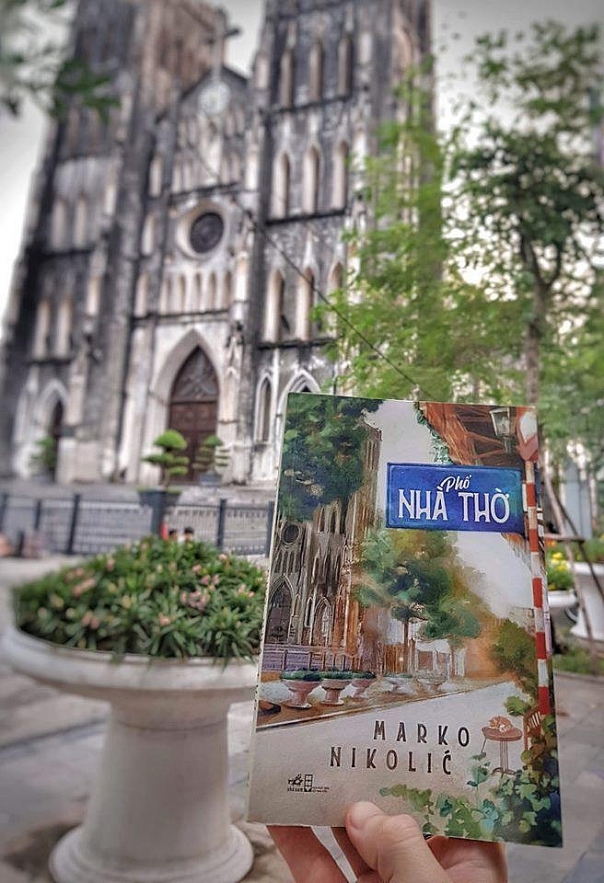 "Phố Nhà Thờ" written by Marko. Photo: Dieu Thuy.
According to Vietnam Photo Newspaper, the book was printed 2.000 copies and quickly sold out in 2019. The novel has gained great attention from readers and Vietnam's media.
"In the first two months, I received messages almost every day from Vietnamese readers who shared my feelings and positive feedback about the book. I was very impressed to learn that many readers found themselves in the story and the protagonist although The Church Street was a story about foreigners", he said.
Marko Nikolić. Photo: Zing News.
Marko wrote this novel as a distribution to the expat community in Hanoi, which mentioned the "underground" stories that Vietnamese readers did not acknowledge or imagine about foreigners's real life in the bustling city. The story is full of Marko's perspectives and views on the culture, people, attractiveness as well as drawbacks of Vietnam.
Vietnamese vocabulary is very diverse and beautiful
Marko himself acknowledged in TT&VH Newspapers: "I had to consider, review and check grammar continuously for a year to complete it".
When it comes to "The Church Street", readers are conquered by his smooth, natural writing style, which challenges young Vietnamese writers. Marko shows a rich Vietnamese vocabulary and he is able to use many idioms, proverbs, slang or local words.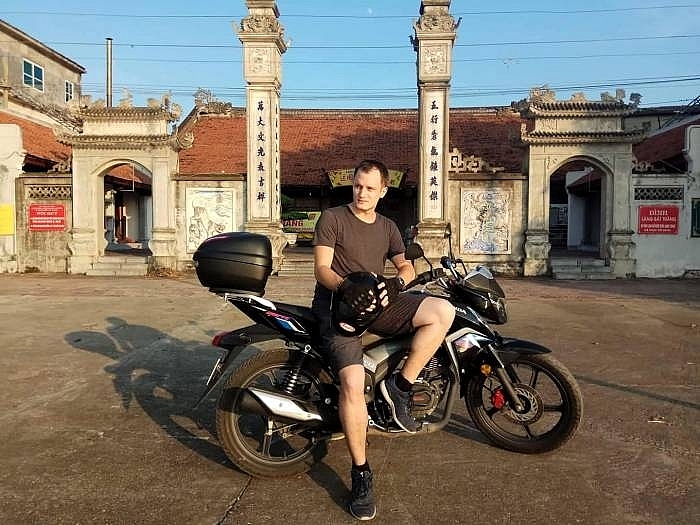 Marko travels in Vietnam. Photo: VNT.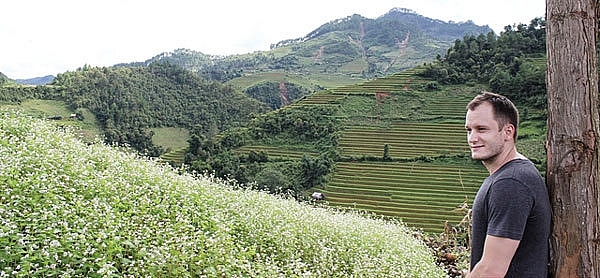 Marko Nikolic loves landscapes in the northwest region of Vietnam. — Photos courtesy of Marko Nikolic
He said that Vietnamese vocabulary is very diverse, beautiful. He often advises his students to take time to learn foreign languages by reading newspapers, watching movies or listening to music because these are all effective ways to best train themselves.
As an introvert, Nikolic found his own way to learn Vietnamese – reading books. He read 50 books in Vietnamese by noted Vietnamese writers like Thach Lam, Ma Van Khang, Nguyen Nhat Anh and Phuong Mai before writing the novel.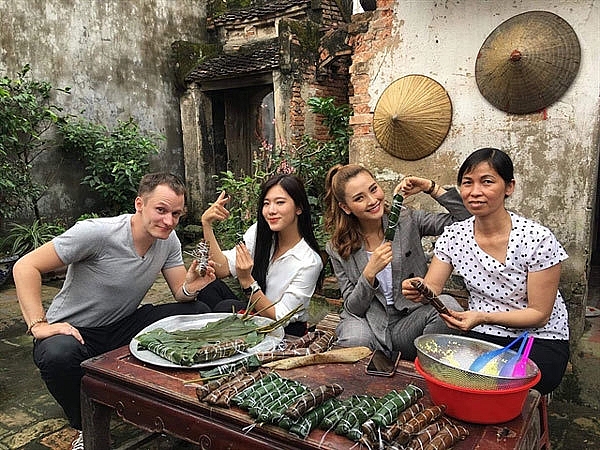 Marko Nikolic learns how to make traditional dumpling, banh tet (cylindical sticky rice dumpling with pork) with his friends. Photo: vietnamnet.vn.
Marko said, he loved "Falling season in the garden" written by Ma Van Khang author and some books written by Nguyen Nhat Anh.
When being asked by the press that someday whether he go to another country for a few years studying language and writing books in native language, Marko grimly replied: "I don't" because "Viet Nam is forever. I don't have the strength to give up everything and start from scratch. Vietnamese is definitely the last language I learn. Vietnam is my second homeland", Marko Nikolíc asserted.
Explaining why he chose the title Phố Nhà Thờ, Nikolic said the Cathedral of St Joseph in downtown Hanoi entranced him when he first got to the city.
Nikolic published two books in Serbia in 2006 and 2011.The first, a novel on psychology, was written when he was 14 while the second depicts his 77-day journey to eight Middle Eastern countries, which was completed when he was 20.
He has two master's degrees, one in French teaching Belgrade University, Serbia and one in French language and culture from Latvia University. He can also can speak four foreign languages, namely English, French, Russian and Vietnamese. Nikolic now teaches English in Hanoi.
Ruby Lee