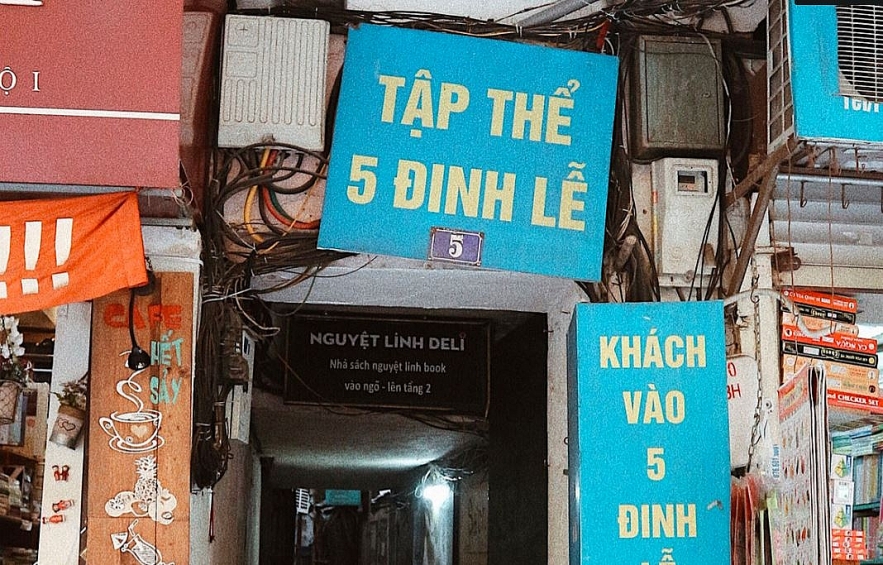 On Dinh Le Book Street, in addition to the large bookshops on the main street, visitors can visit the old bookshelves located in Dinh Le No. 5 alley. Photo: VNE
This very small alley in the Old Quarter is easily passed by if you are new to this are. You need to walk in to get inside and reach bookshops in 2nd floor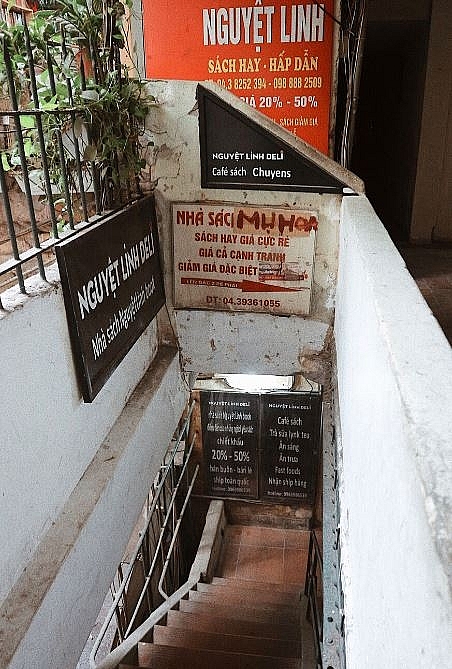 An old and small staircase of the dormitory with rusty billboards. Photo: VNE
Separated from the noisy streets outside, here visitors seem to step into the old space with the smell of old paper. Mao bookshop, Nguyet Linh bookshop and so on are ideal places to visit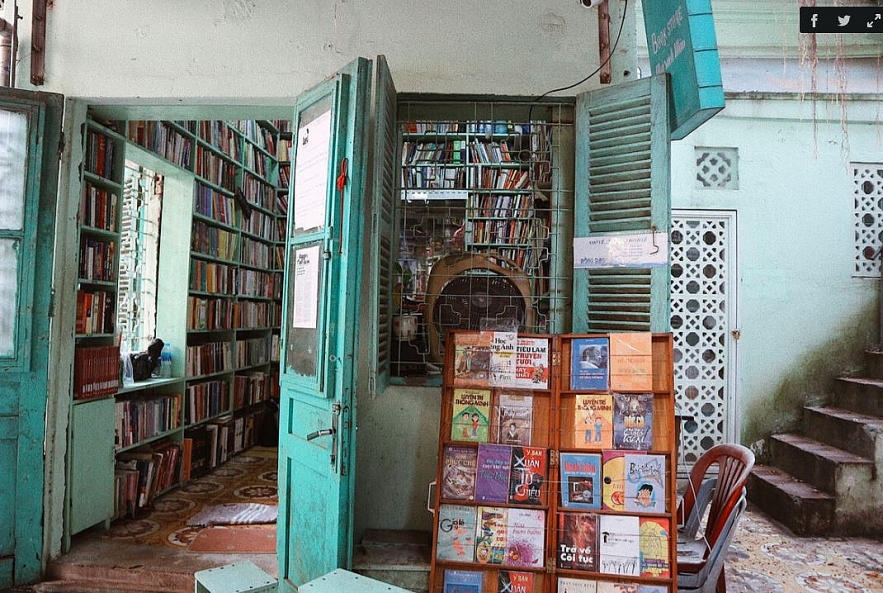 Mao Bookshop. Photo: VNE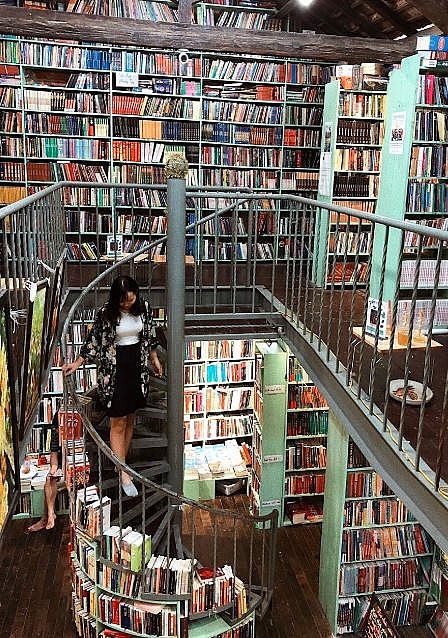 The spiral staircase in the bookshop is a favorite check-in place of many young people. Photo: VNE
The Mao Bookshop is about 200 m2, owned by Mr. and Mrs. Luy, Mrs. Mao. Initially, the grandparents only displayed a small book table on Dinh Le street, outside Hanoi Post Office. After many years, they bought a small house on the upper floor of 2 dormitories at Dinh Le in the 2000s and gradually built bookshop till now.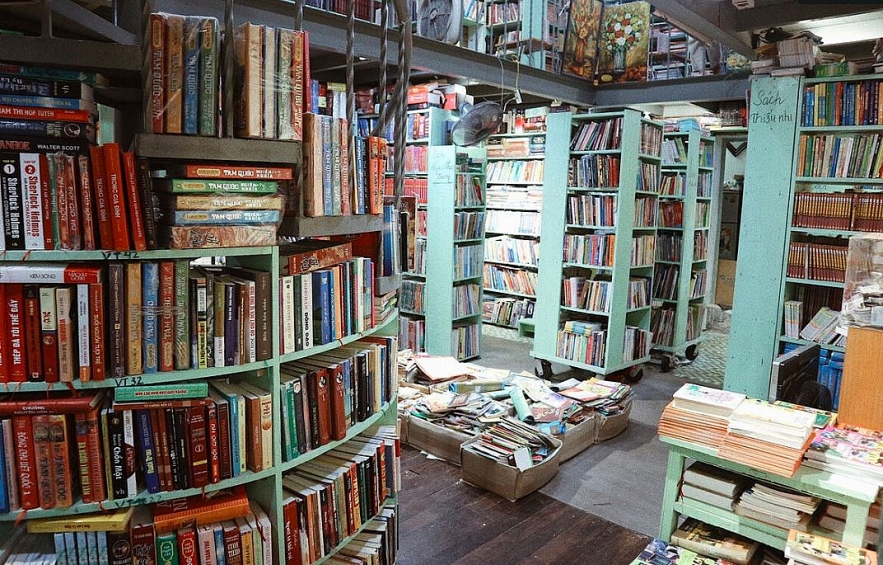 200 m2 bookshop. Photo: VNE
Their bookshop attracts many book lovers and visitors. There are many types of books here, including old and new books, Vietnamese literature to foreign literature, life skills, foreignlanguages, children's comics, and countless other titles.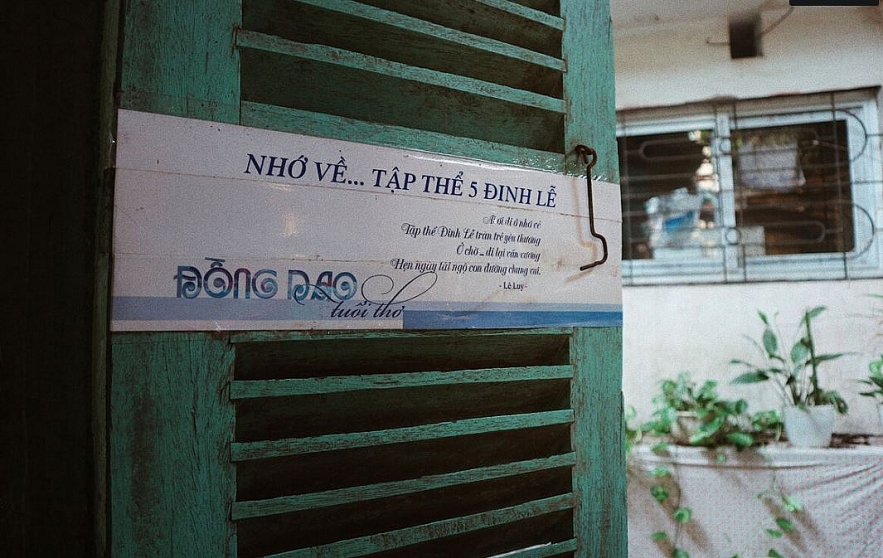 Meaningful verse on the window. Photo: VNE
Their meaningful verses and quotes about books stick on the wooden doorways or on bookshelves, Books are classified into zones by type. Many books here are dusty but if you have time to explore, you can come across many good books.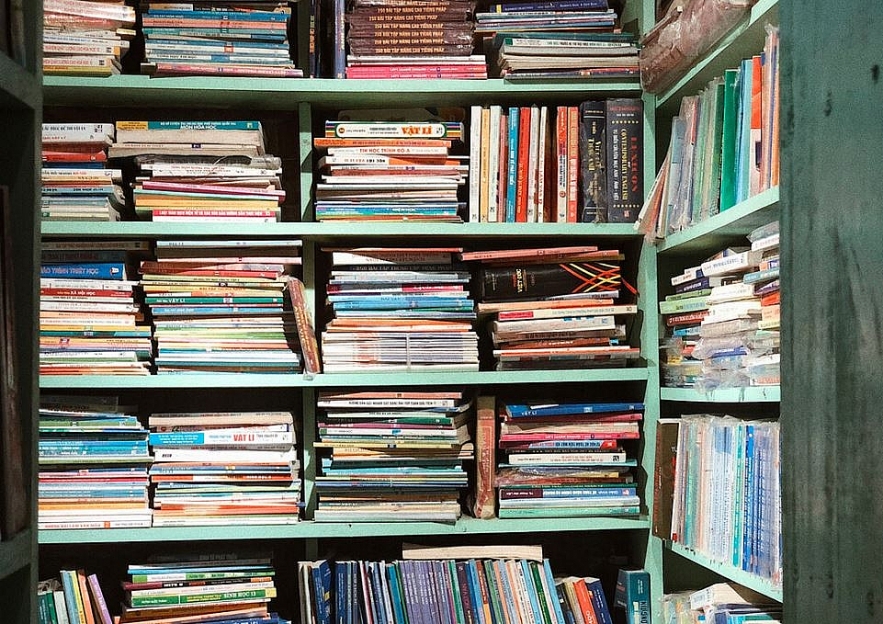 Photo: VNE
Bookshop is open from 9am - 6pm, weekends open until 9pm. The bookshop is equipped air conditioner so it is very comfortable. Visitors who want to take photos should ask the bookshop manager. After reading the book, it should be placed in the original position.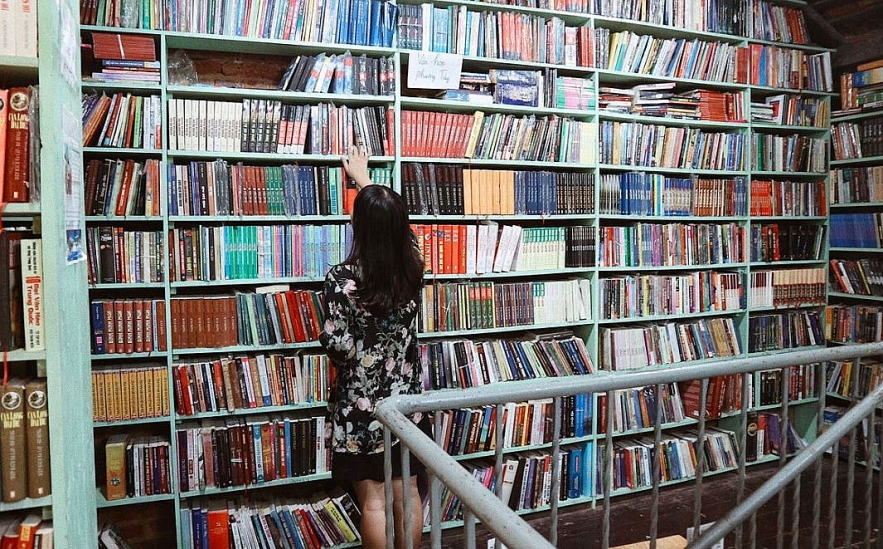 Photo: VNE
Dieu Linh, a regular customer said that she was customer of the bookshop since she had been in high school. She visits the store usually when she wants to buy books. " I love this bookshop as it is not as noisy as other stores, I feel comfortable when choose and read my favorite books in this atmosphere", Linh shared
Next to the Mao bookshop, visitors also can visit the Nguyet Linh bookshop which is not as large as that of Mao bookshop. However, it still attracts many book lovers because of 20%-30% discount policy.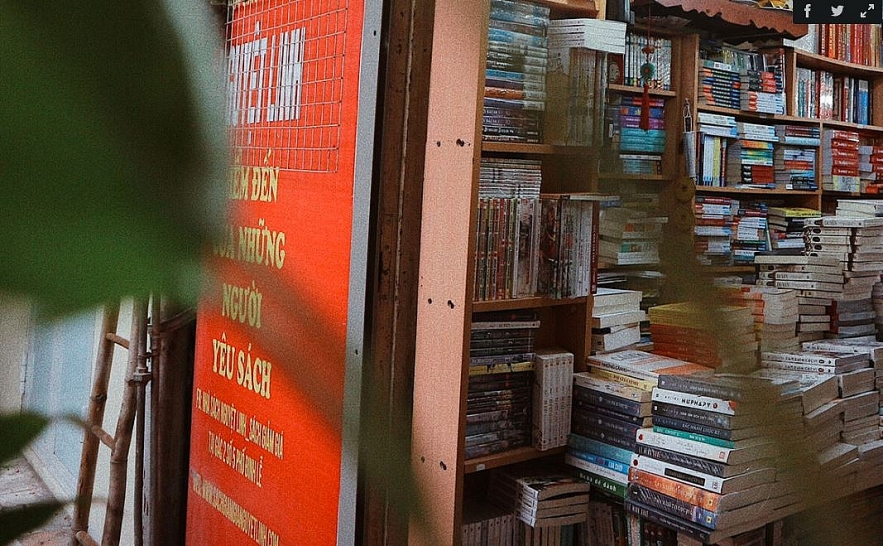 Nguyet Linh bookshop. Photo: VNE
This store sells most new books and its owner is a book-savvy person who can read the book's name quickly and quickly find the book he needs among tall piles of books.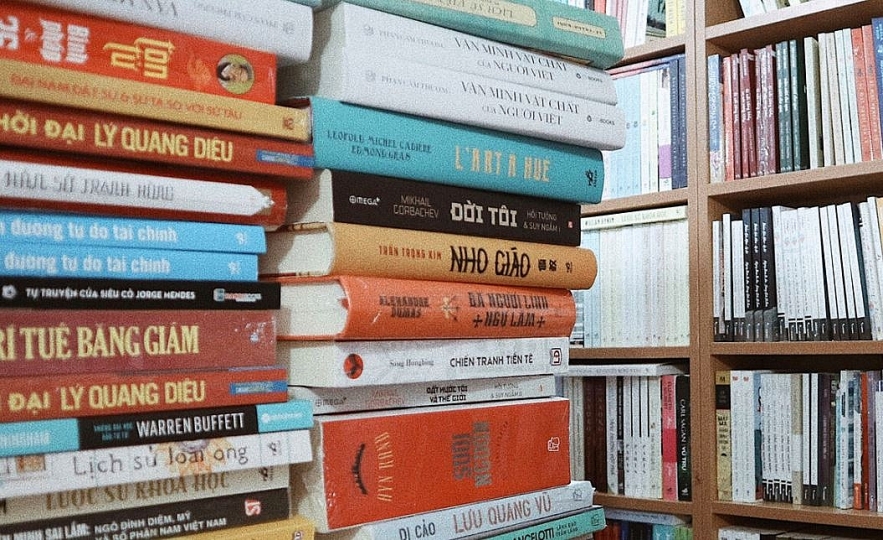 Photo: VNE
"Books are stock daily and bestsellers are books about literature, spirituality, personal development. About 100 to 200 visitors a day, and often on weekends," Ms. Phuong Anh, manager bookshop said.
These bookshops also serve drinks with price from US$1-2 for visitors who would stay longer to work, reading books, studying or relaxing.
Le Dang
VNE