A special place men were born to make Ao Dai, Trach Xa village
Lying some 60km away from downtown Hanoi, Trach Xa village is well-known for its long-lasting tradition of making Ao Dai.
The special thing about Trach Xa craft village is senior craftsmen only pass their skills and experience to their male offsprings. The tradition has been kept until today.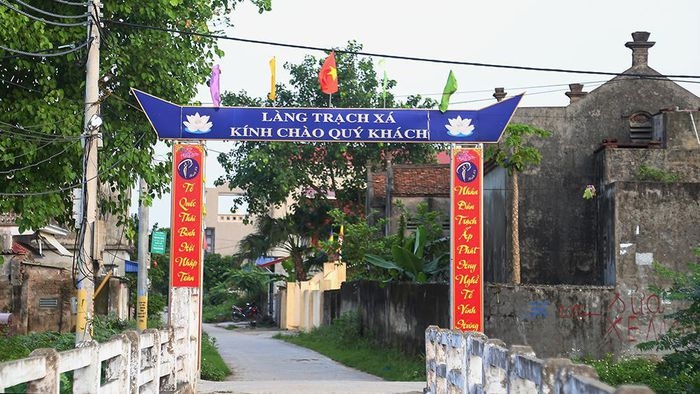 (Photo: Vietnamnet)
According to villagers of Trach Xa village, the sewing profession in Trach Xa village stemmed from the year 968 by one of Nguyen Thi Sen, one of King Dinh Tien Hoang's wives.
(Photo: Vietnamnet)
Granpa Nguyen Van Nhien, nearly 100 years old, is one of the artisans in Trach Xa village who spent the longest years making Ao Dai. He now no longer makes Ao Dai but is handing down his skills and experience to his sons and grandsons.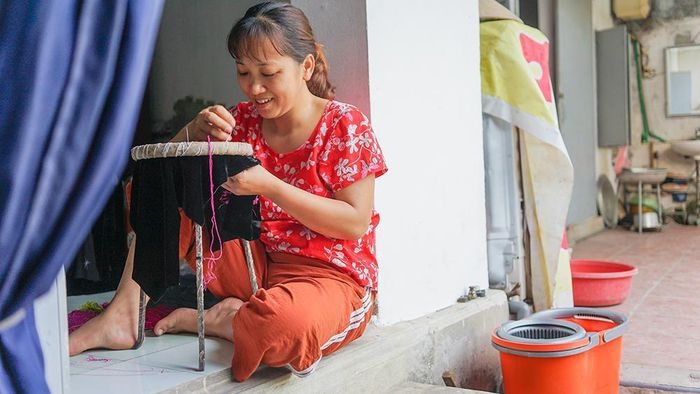 (Photo: Vietnamnet)
Ms. Pham Hai, grandpa Nhien's daughter-in-law, helps her husband every day. Her task is to embroider out different patterns on Ao Dai.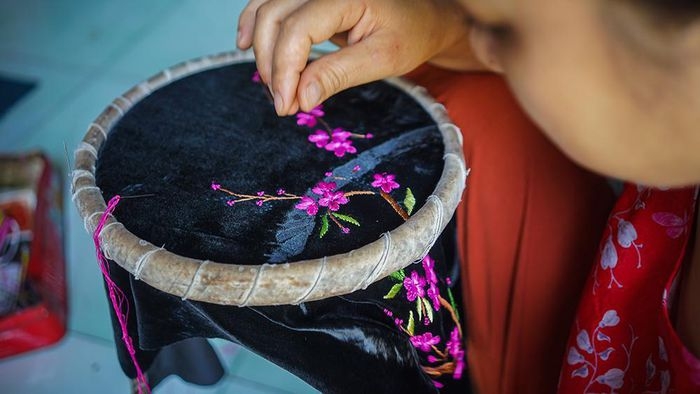 (Photo: Vietnamnet)
Floral patterns are sketched out before being embroidered. Embroidery requires a lot of dexterity and patience.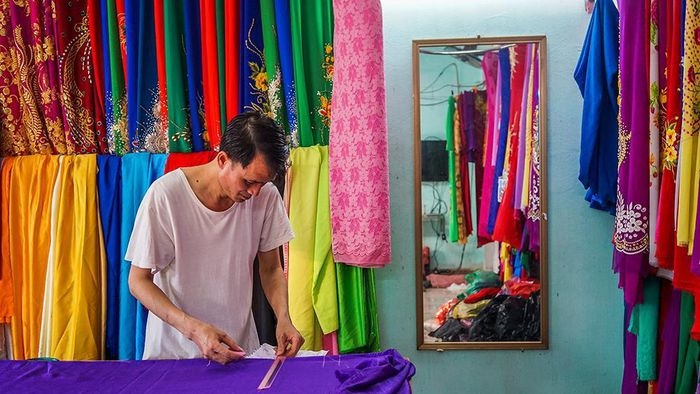 (Photo: Vietnamnet)
Mr. Le Van Duan, 51 years old, has been making Ao Dai for more than 30 years.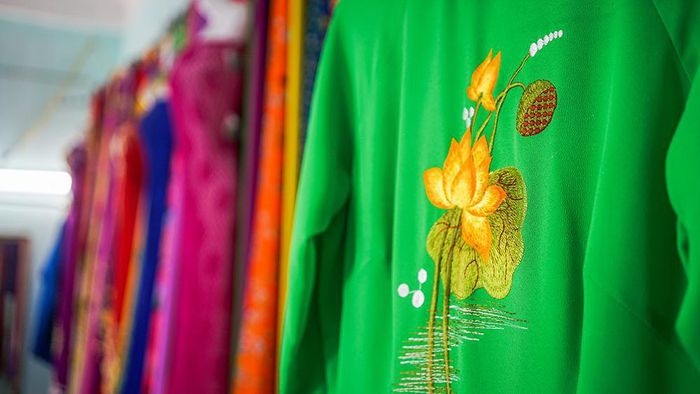 (Photo: Vietnamnet)
Each Ao Dai tailored-made in Trach Xa village is priced from VND 700,000 (US $30.37), depending on the material and the patterns embroidered on the dress.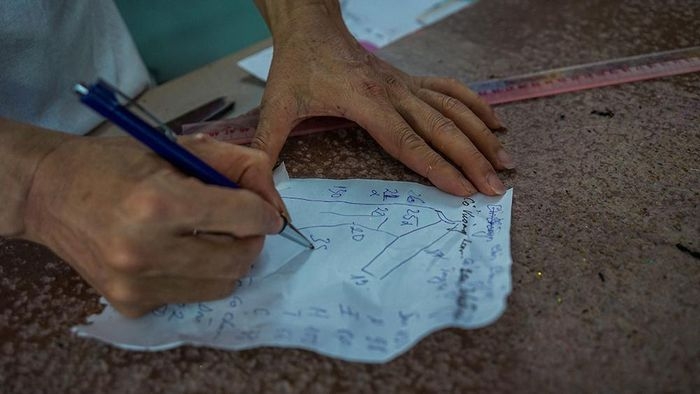 (Photo: Vietnamnet)
Ao dai sewing will be done through the following steps: selecting fabric, taking measurements, cutting, machine, sewing, etc.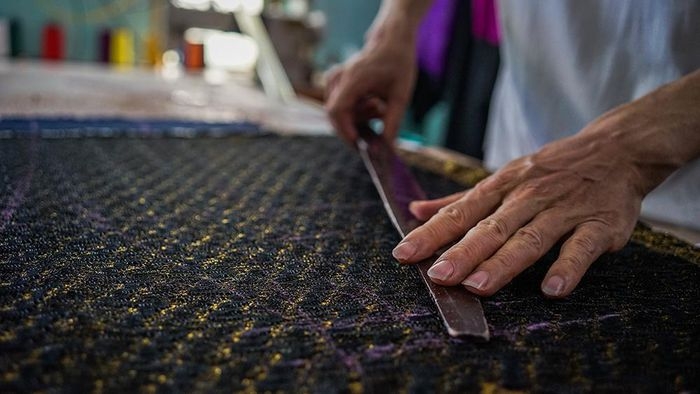 (Photo: Vietnamnet)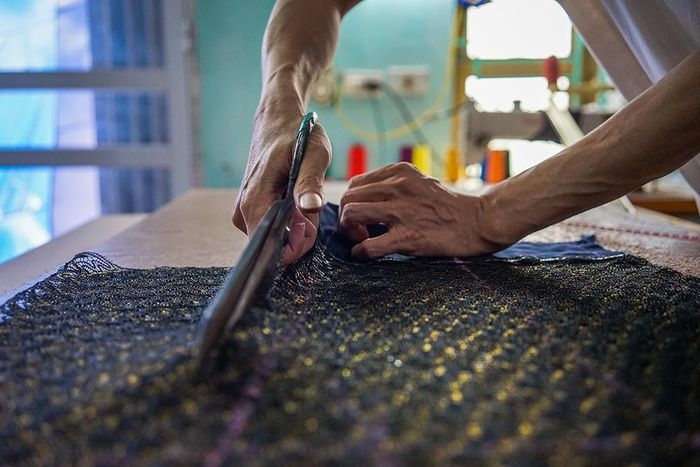 (Photo: Vietnamnet)
The tailor must be very meticulous to have a nicely cut piece of cloth.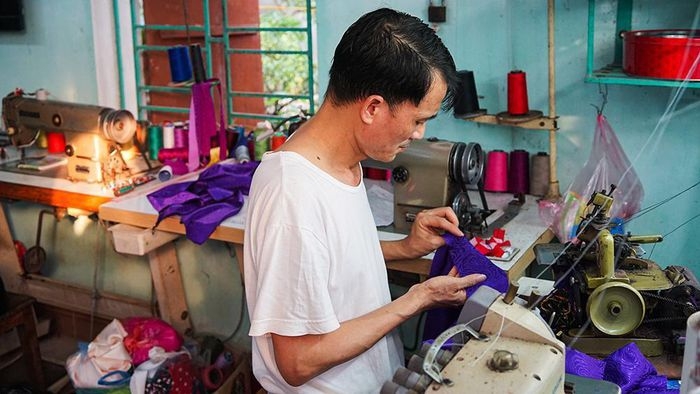 (Photo: Vietnamnet)
In the past, Ao Dai in Trach Xa village was completely handcrafted. Today, although there are technical support, the tailor still pay attention to manual steps to have an impeccable Ao Dai.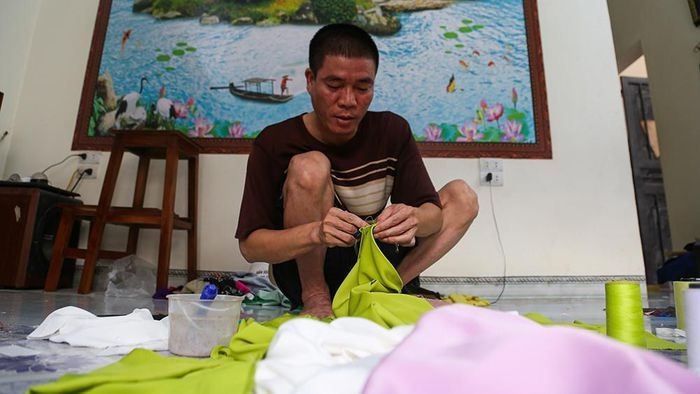 (Photo: Vietnamnet)
"My grandpa and father showed me the ropes of Ao Dai making since I was a small boy. I will pass down the tricks to my two sons", Mr. Ta Quang Nha, 43 years old, told VNE.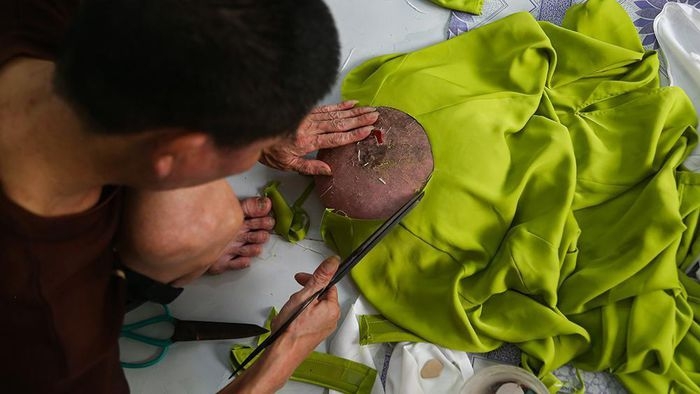 (Photo: Vietnamnet)
Nha is making the collar for Ao Dai.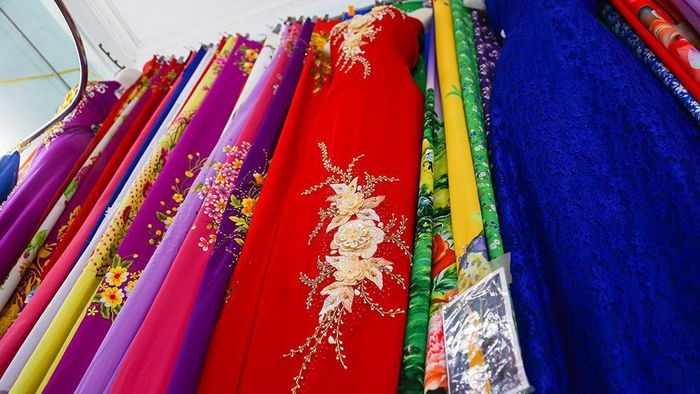 (Photo: Vietnamnet)
The Ao Dai sewing profession in Trach Xa was most developed around the 80s of the last century. However, it is not as popular now as it used to be. Many villagers relocate to Hanoi to open their tailor shop to boost sales volumes.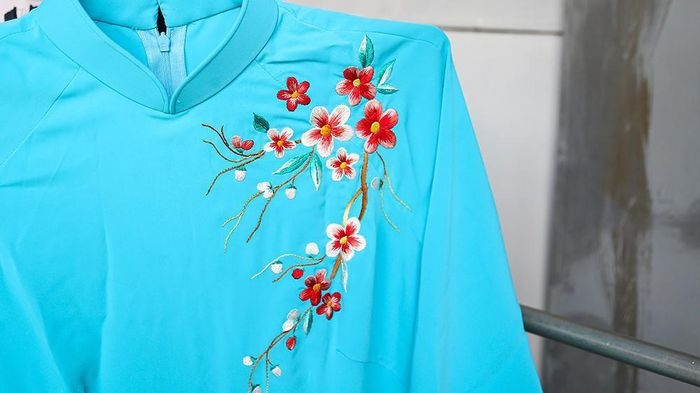 (Photo: Vietnamnet)
Many Ao Dai are now "modernized" to cater for the diverse fashion taste in the market. However, those made by Trach Xa villagers still retain the cultural patterns and traditional design.