A Worldly Romance: Vietnamese Couple Travels To 100 Countries
At the end of July this year, Hoa and her husband set foot in Bulgaria, and their friends made them a banner congratulating their 100-country journey. The Vietnamese couple said they would keep exploring more countries and traveling the world, together.
The photo with the husband and wife holding up the banner with the words "The 100th country" on it has gone viral on social media and was received many compliments from Vietnamese citizens. A lot of people showed their admiration for the couple's adventurous spirit.
A commenter said: "It looks so amazing. I am sincerely astonished by you and your husband's passion for traveling and daring to do some of the most difficult things. Congratulations!"
Another said: "The scenery is so beautiful. I wish I could travel like you."
Determination to conquer 195 countries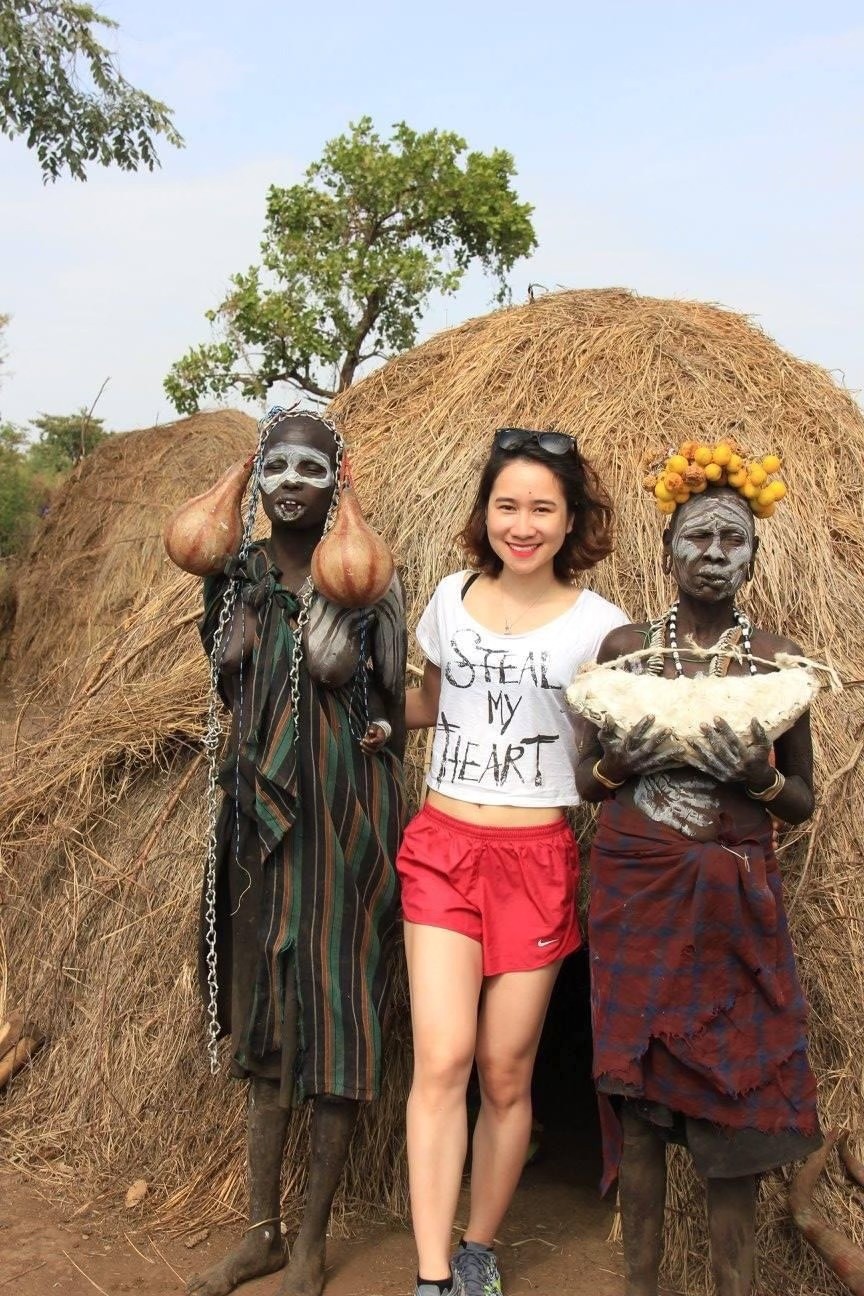 Photo: Vu Thi Quynh Hoa
According to Thanh Nien reporters, the main character in the story is Vu Thi Quynh Hoa, who is 31 years old and is currently working in the health care business, and 29-year-old Nguyen Minh Hoang Anh, who works in restaurants, hotels, real estate investment and technology fields. They both live in Hanoi and are also a married couple who used to be famous on social media for traveling around Vietnam and taking the most gorgeous wedding photo album.
Hoa said that when she was a child, she read the poem "Rose of Bulgaria", and always dreamt about visiting this beautiful country. After growing up, she learned that the capital of this country was named Sofia, which made her more curious about it, and she wanted to explore more. That's why she chose Bulgaria as the 100th destination for their journey of conquering 195 countries in the world.
Photo: Vu Thi Quynh Hoa
"I started my dream of traveling at 14, and when I was 18 years old, I was confident enough to go on my own and discover different places. I remember when I was 17 years old, I was interviewed once, unlike my friends' dreams of becoming a doctor, musician, and flight attendant, I said I wanted to travel around the world. I still follow my passion, and I and my husband took pictures to celebrate our 100 milestones. It was not easy at all to reach this number, and we are happy that we succeeded, conquering all the difficulties to finish our trip," she said.
Since she met and traveled with her husband, she called their trips "World Tour". At first, they went around the Americas. Before that, Hoa had been to many places here, but since her husband only saw Peru and Chile, she came to this continent again to accompany him on the journey.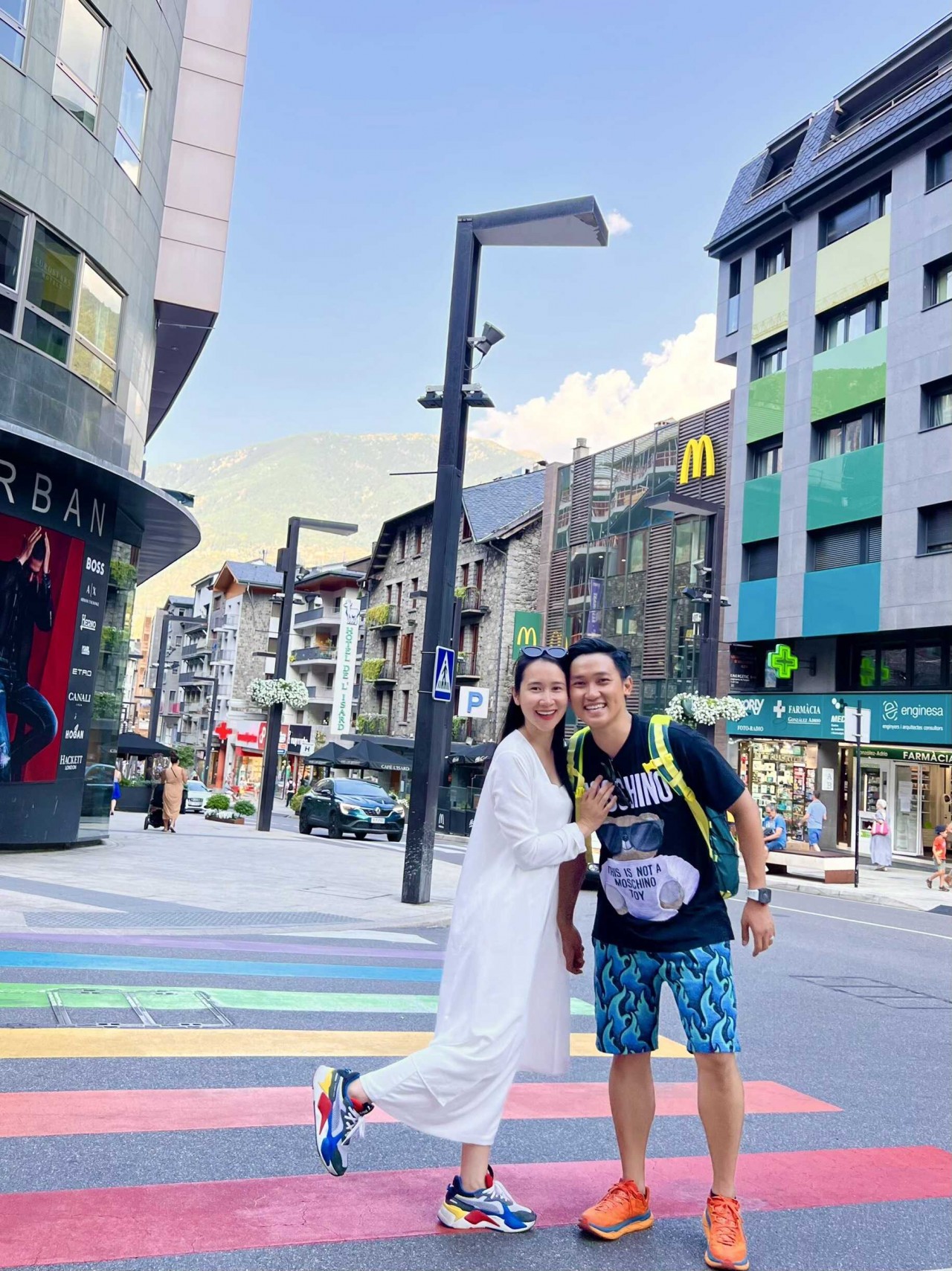 Photo: Vu Thi Quynh Hoa
On her European trip, she went from Southern Europe to Eastern Europe and often skipped small countries such as Andorra, San Marino, and Slovenia, but this time, she discovered all of them. This trip "World Tour 2" has the participation of some close friends in some countries, and they offered great help to the married couple along the way.
When she was single, Hoa had always wished for a boyfriend or husband to be her companion during her trips. Her wish came true when Hoang Anh stepped into her life, and the two are a match made in heaven. During her journey, she and her husband had many wonderful and unforgettable moments admiring the natural wonders together, with the traditional cultural beauties of each region.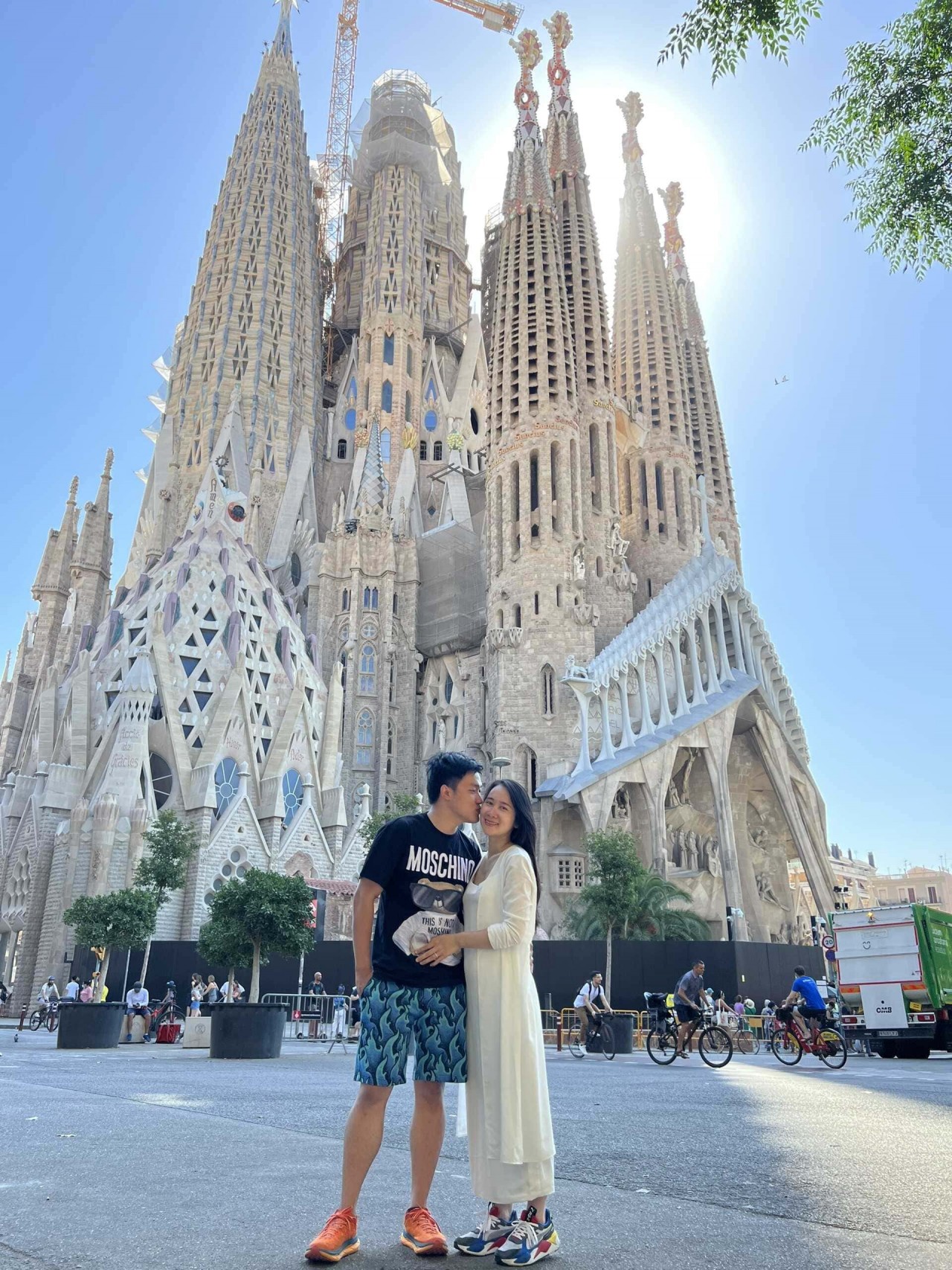 Photo: Vu Thi Quynh Hoa
To be able to travel to 100 countries, Hoa had spent 16 years traveling while it took 17 years for her husband. To her, the most difficult thing is to arrange a time for each trip. Both of them work and have children, so they needed to carefully manage their schedule, and sent the kids to their grandparents to look after.
The perfect traveling couple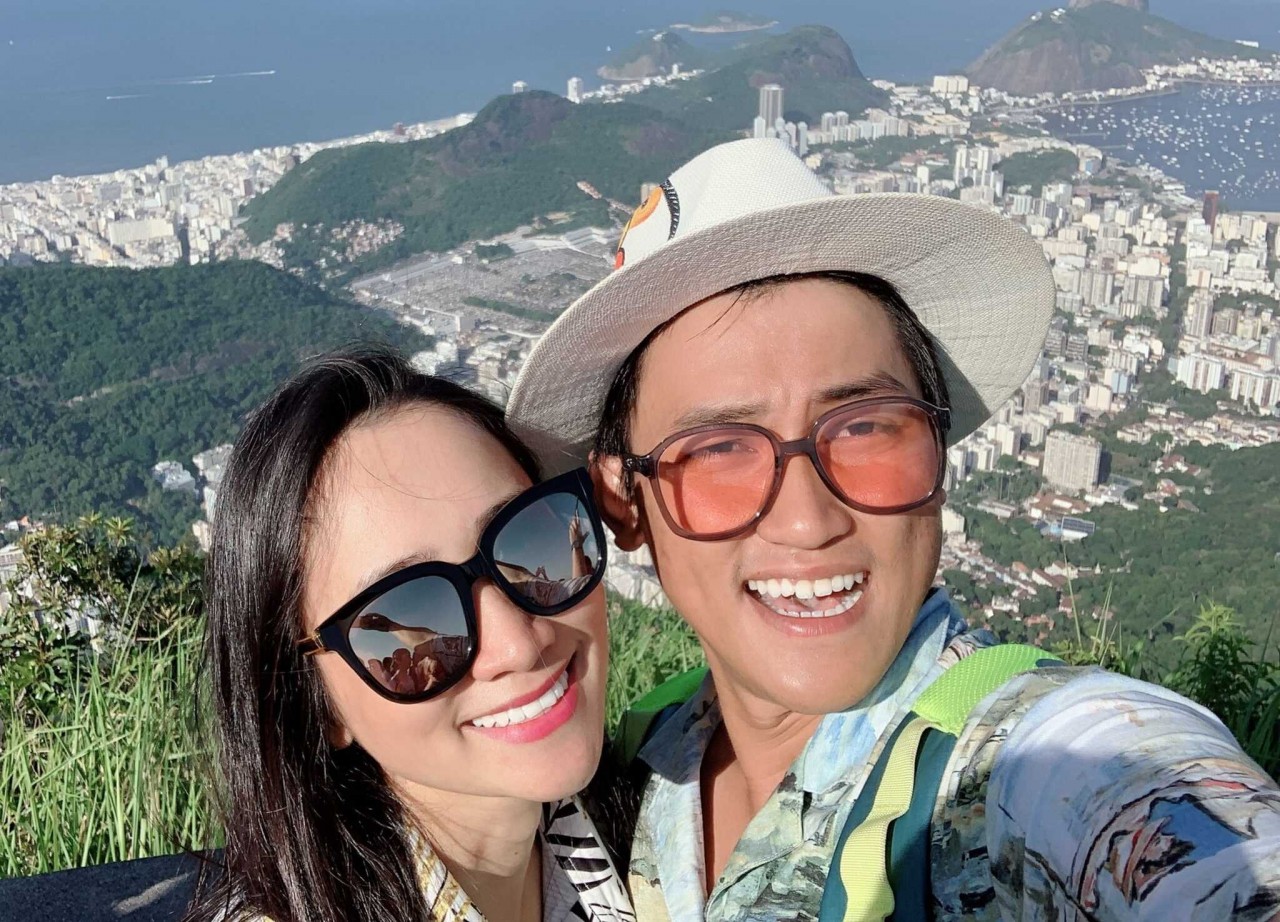 Photo: Vu Thi Quynh Hoa
"We have had the most amazing experience ever, such as driving through the night with my husband in Jamaica or crossing the flood waters in Mount Roraina (Venezuela). We also lived in a tree house near a volcano on Tanna Island (Vanuatu). And we even made the tribes living in Africa, which we never thought we would see them with their own eyes," Hoa said.
Hoang Anh said he and his wife both shared the same dream when they were young, which is to travel around the world. Before knowing each other, they managed the trips alone without help or plans, so they felt it was nearly impossible to travel to that many countries. The moment they met, they were drawn to each other immediately as they had a lot of things in common and were happy to make their dream come true.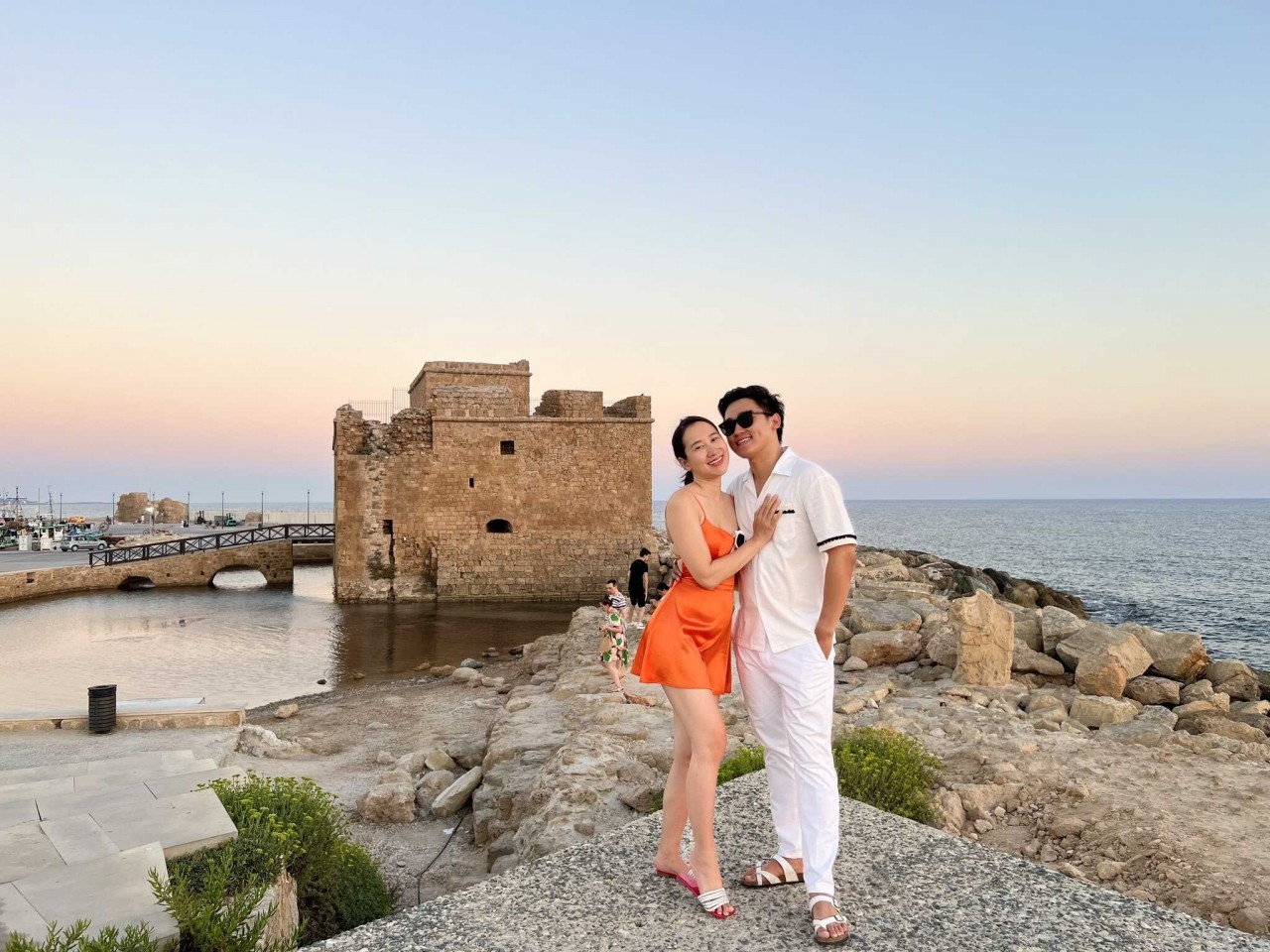 Photo: Vu Thi Quynh Hoa
Their plans shortly are to give priority to their family and continue to travel to other countries worldwide. Their next destination will be Central Asia and Africa.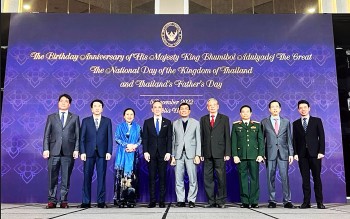 Friendship
The Royal Thai Embassy organises the reception on the occasion of celebration of the Birthday Anniversary of His Majesty King Bhumibol Adulyadej the Great, the National Day of the Kingdom of Thailand and Thailand's Father's Day on 2nd December 2022 in Hanoi.