Top 6 Popular Cafes With The Gorgeous Views In Bac Ninh
Bac Ninh is renowned as the home of Quan Ho, a folk music style of Northern Vietnam, and many festivals that represent Vietnam's traditional culture. It is also the destination for the most trendy and beautiful cafes with the most eye-catching views.
Just 80km away from the happening city of Hanoi, Bac Ninh, with its stunning scenery and peaceful ambiance, is ideal for family picnics as well as backpacking excursions. The most famous heritages of the region are Dinh Bang Temple, Dau Pagoda, Dong Ho Village, and Duong River.
If you ever think of visiting this lovely land, these 6 beautiful cafes with many charming corners for tourists to take Instagram check-in pictures and enjoy a hot cup of coffee or tea will be perfect for you.
1. Siii Coffee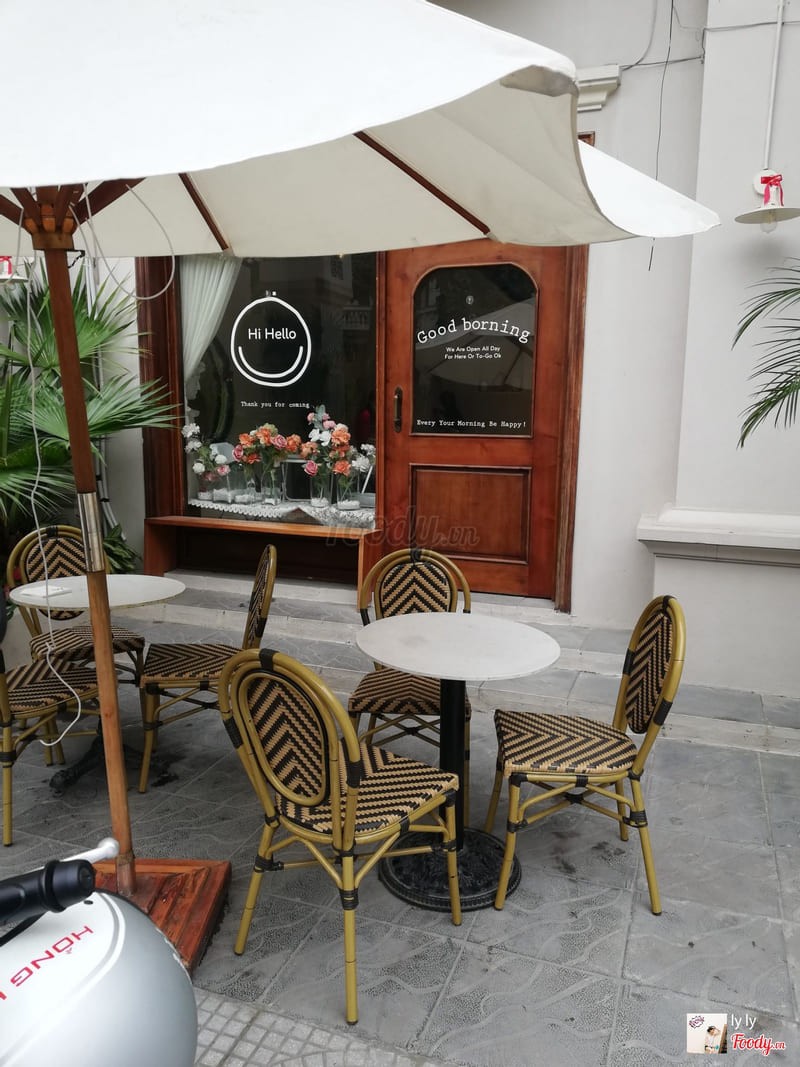 Photo: Foody.vn
Address: 43 Nguyen Binh Quan, Tien An, Bac Ninh
Prices: VND25.000 (US$1.05) – VND40.000 (US$1.68)
Opening hours: 8 am – 10:15 pm
Siii Coffee is designed in a luxurious villa architecture with the main colors of yellow, white, and brown. This place is ideal for people who enjoy a little bit of European concept in decoration. The charming 3-story villa space with lovely check-in corners satisfies young visitors taking pictures.
Photo: Foody.vn
Aside from the attractive look, the drinks in Siii Coffee are also highly-recommended and reviewed by people coming here. The menu is diverse, including café, peach jelly tea, orange lemongrass peach tea, Dalgona milk tea, etc.
2. Ruong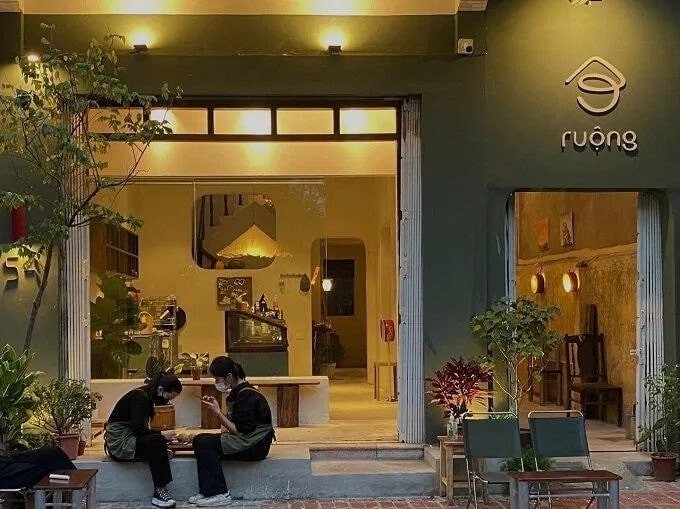 Photo: Bloganchoi
Address: 54 Ly Chieu Hoang, Dai Phuc, Bac Ninh
Prices: VND20.000 (US$0.83) – VND45.000 (US$1.88)
Opening hours: 7:30 am – 10:30 pm
If you love some quiet, peaceful time and space right in the heart of the city, this petit café will be your perfect choice. Just like its name, Ruong brings a unique vibe that no other places have, with a simple style and green as the main color. Guests can choose this café as a lovely corner for studying, working, or gathering with friends.
The coffee shop serves mainly cakes with water, tea, and coffee. Coming to Ruong, guests need to visit this small café and try all the different cakes here with excellent tastes.
3. Dallas Coffee Roasters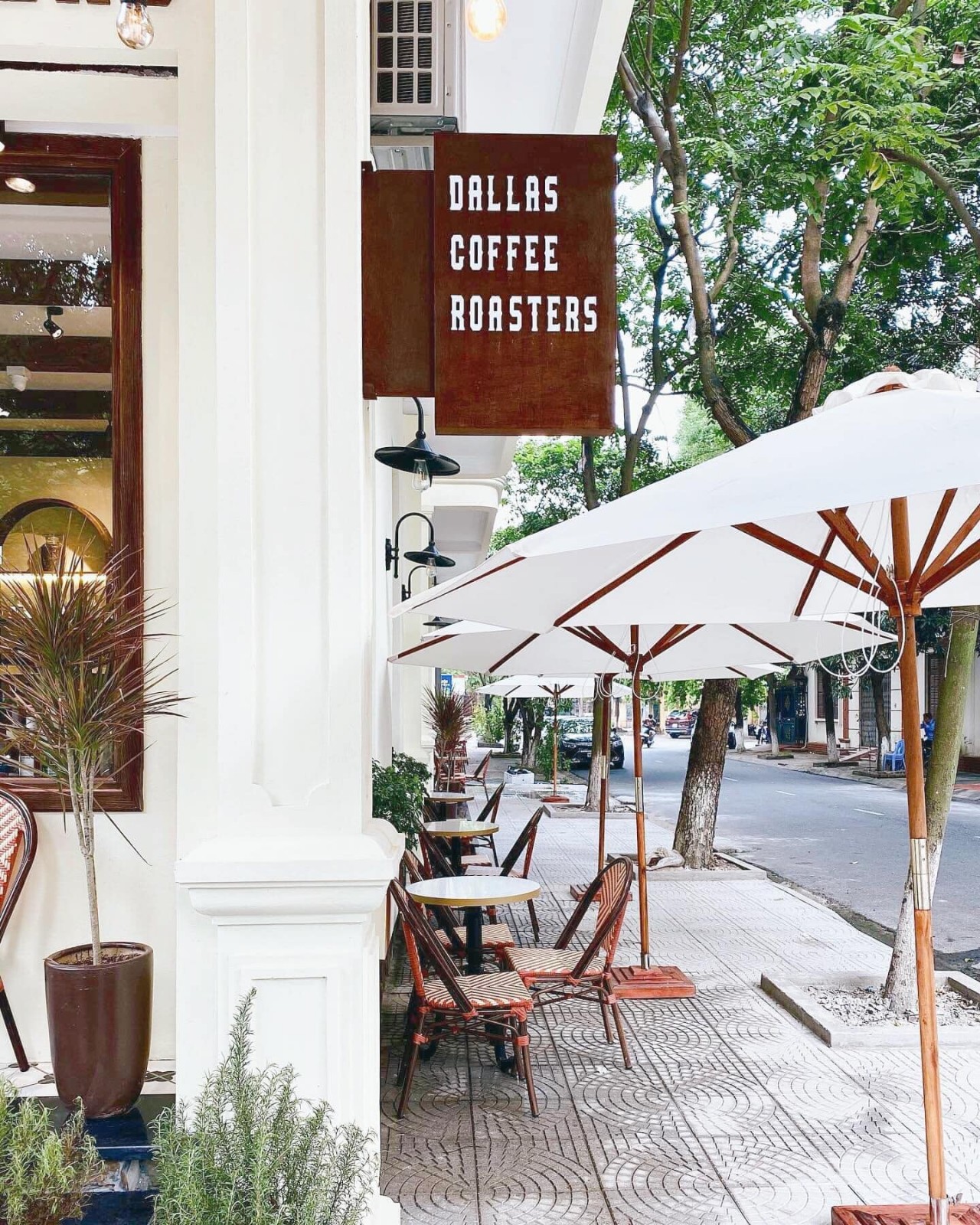 Photo: Dallas Coffee Roasters
Address: 26 Nguyen Binh Quan, Tien An, Bac Ninh
Prices: VND30.000 (US$1.25) – VND45.000 (US$1.88)
Opening hours: 8 am – 10:30 pm
Dallas Coffee Roasters is built like a small version of Europe in the heart of the city, with nostalgic architecture, and painted with warm brown as the main color. The café has a spacious and airy space with 3 floors, and many cool corners where the visitors can take the best Instagram check-in pictures. This is also a perfect choice for them to work, study or hang out with their friends.
The drinks are diverse with many types and sizes, and the prices are reasonable. The cakes are also highly recommended for their looks and delicious tastes. Another plus point is that the shop uses paper cups, glass cups, and paper straws to protect the environment.
4. For Us Coffee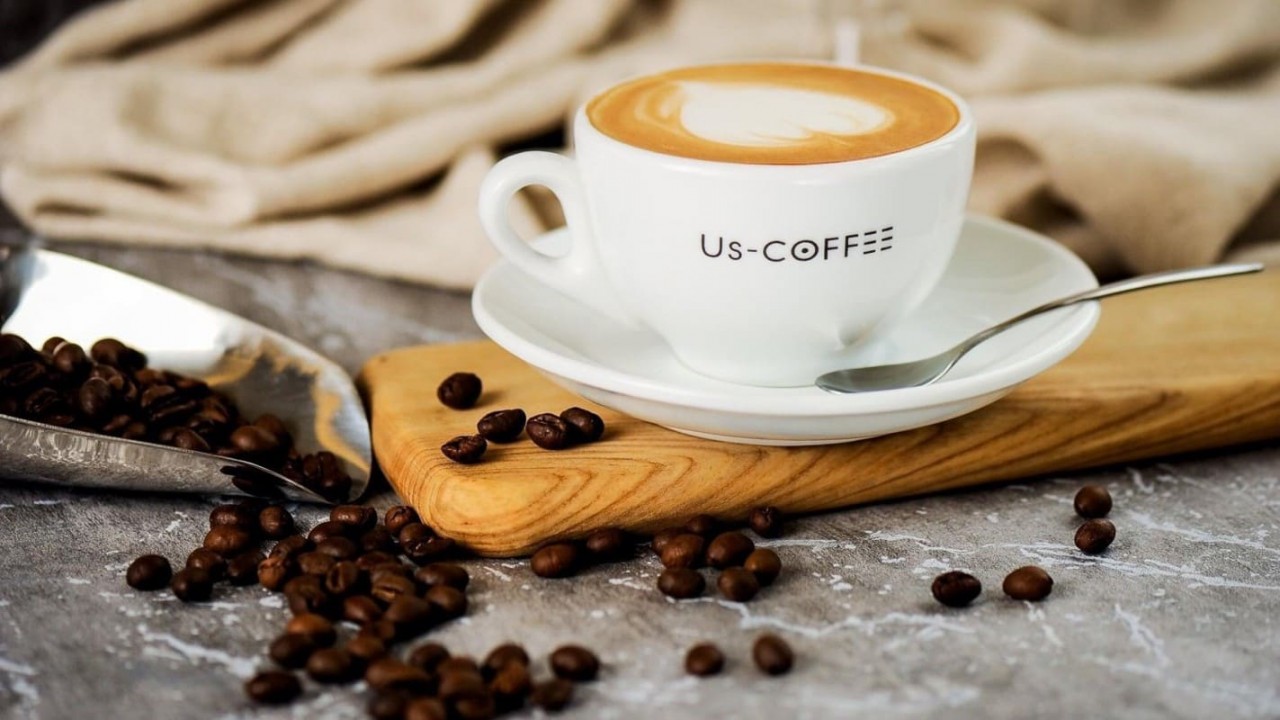 Photo: Foody.vn
Address: 16 Le Van Thinh, Suoi Hoa, Bac Ninh
Prices: VND16.000 (US$0.67) – VND38.000 (US$1.59)
Opening hours: 7:30 am – 10:30 pm
Not only in Hanoi, but you can also find For Us Coffee brand in Bac Ninh, a lovely place also that follows the model of a cafe combining a studio with a Korean concept. The café consists of 2 floors with a spacious rooftop, painted with a beautiful white cream color. Young tourists and photograph enthusiasts coming here will be satisfied with the most charming space for posing and taking pictures. The drinks of the coffee shop are made with excellent taste, especially tea, and the prices are reasonable for most guests.
5. An Café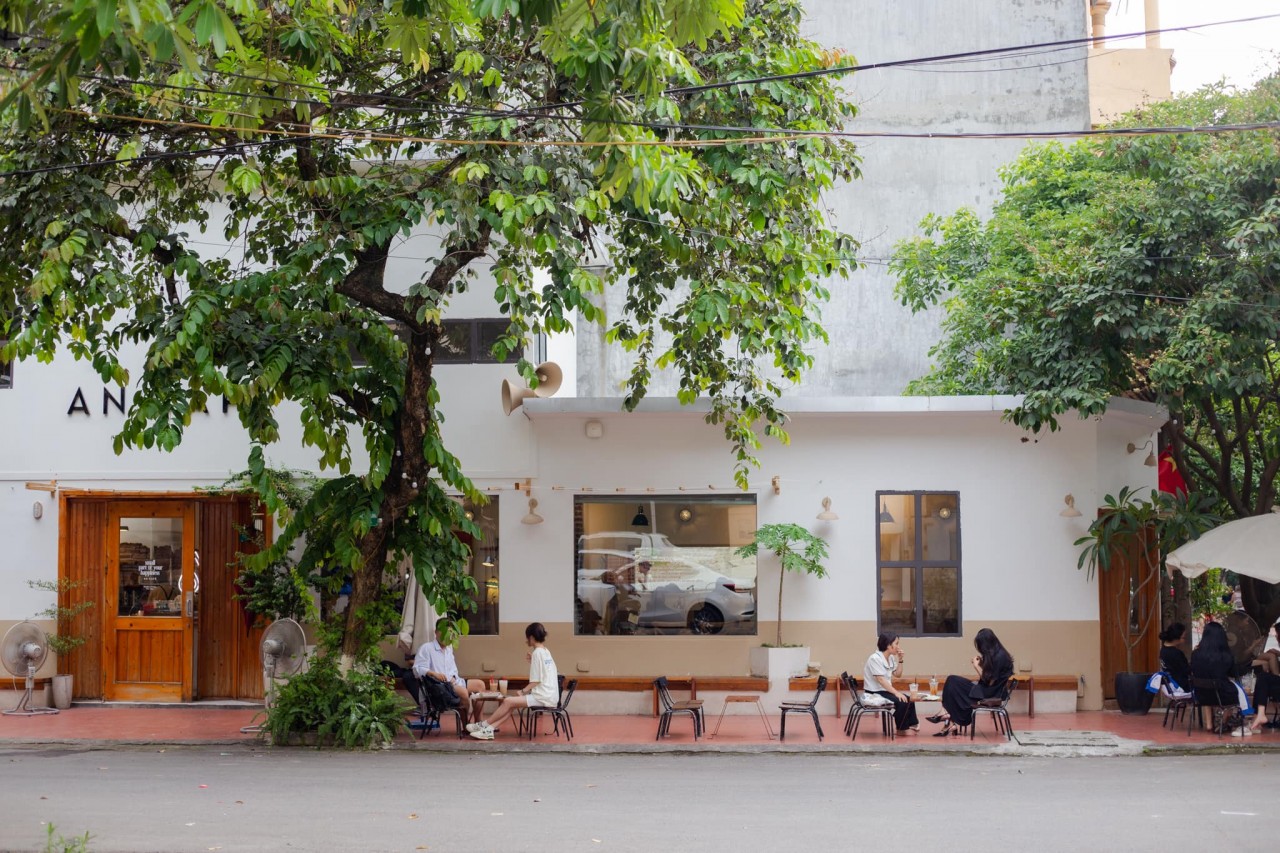 Photo: An Cafe
Address: 1A Vo Cuong 10, Bac Ninh
Prices: VND20.000 (US$0.83) – VND35.000 (US$1.46)
Opening hours: 7 am – 11 pm
If you enjoy the basic and simple concept, which is suitable for a lovely afternoon with a cup of tea and friends gathering, you should not miss this café. It attracts many tourists coming here by its simplicity, lightness, and warmth that people can feel it right way when they step through the doors. Nothing is more perfect than sitting with your loved ones, talking, and having a hot cup of tea with a slice of delicious cake. The An Café is also suitable for students or workers who are looking for a peaceful corner to relax.
6. Tram Signature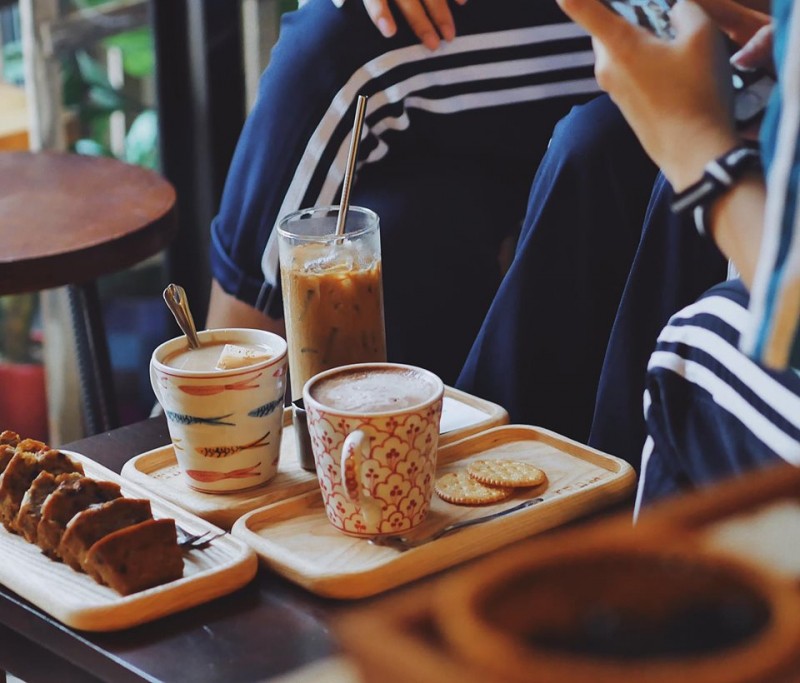 Photo: Top10 List
Address: No. 33 – Alley 75 – Thanh Bac Street – Bac Ninh City
Prices: VND20.000 (US$0.83) – VND35.000 (US$1.46)
Opening hours: 7 am – 7 pm
With the simple and peaceful vibe, Tram Signature café brings guests a feeling of contentment and comfort. The shop consists of 3 floors with the main warm brown tones, which is a very suitable space for you to study, work and relax. The drinks at the bar are delicious, with reasonable prices.